When Mejgon was 11 years old, her father sold her to a married 60-year-old Afghanistan man for two boxes of heroin.
"In my whole life, I've never felt love," Mejgon, who endured years of abuse, told National Geographic photographer Stephanie Sinclair when she was 16.
Every year, 14.2 million girls like Mejgon are forced to marry before they turn 18, a damaging tradition that disproportionately affects poor girls and leaves them more susceptible to abuse, poverty and death due to childbirth and other health complications.
Sinclair met Mejgon at a safe house in Herat when she first began documenting the struggles and injustices child brides face. After learning that Mejgon had been sent back to live with her father, Sinclair felt emboldened to continue her photo initiative, which has now evolved into the "Too Young To Wed" series, a campaign that aims to raise awareness and funds for girls who are trapped in the cycle of child marriage.
"I have no idea what became of [Mejgon]. I'm sure it wasn't good," Sinclair told The Huffington Post. "The fact that I was powerless to do anything about it has been one of the main reasons why I continued the project and why I'm still working on it today."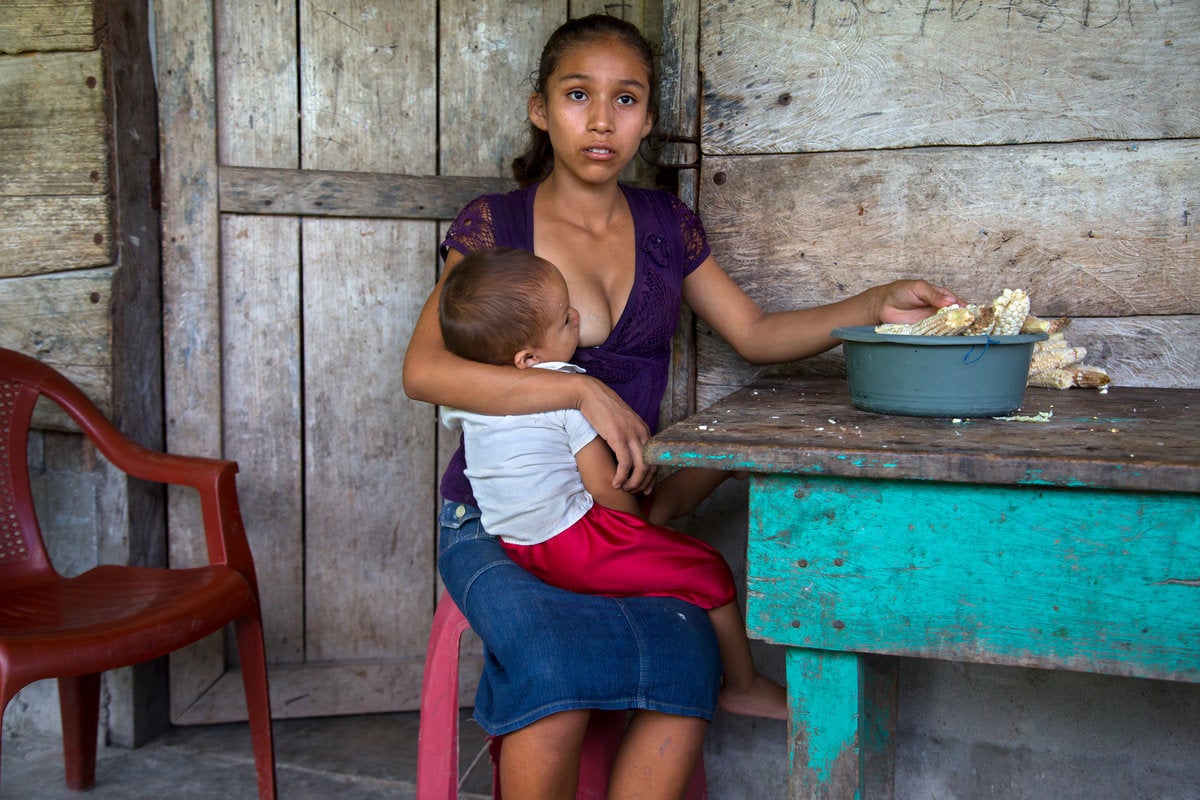 Sinclair started shooting child brides in Afghanistan in 2003, where 53 percent of girls marry before they turn 18. While the country banned the practice in 2009, advocates remain concerned about the effectiveness of such measures, which often go unenforced in the developing world.
However some are hopeful that the U.N.'s new Sustainable Development Goals, which aims to eliminate child marriage as part of the overall effort to achieve gender equality, could help put a stop to the practice.
Still, advocates, like Sinclair, look to on-the-ground groups, which are working to protect girls from child marriage and give them a refuge to escape if they are forced to wed.
Through Tuesday evening, Sinclair is selling the photos she's taken in more than 10 countries from her Too Young To Wed series to support a number of organizations that are saving young, at-risk girls.
Part of the proceeds will support women and girls in Kargati Village in Nepal, which was devastated during the recent twin earthquakes. The earthquakes, which claimed more than 8,000 lives, has also subsequently put children at a higher risk of exploitation, according to UNICEF.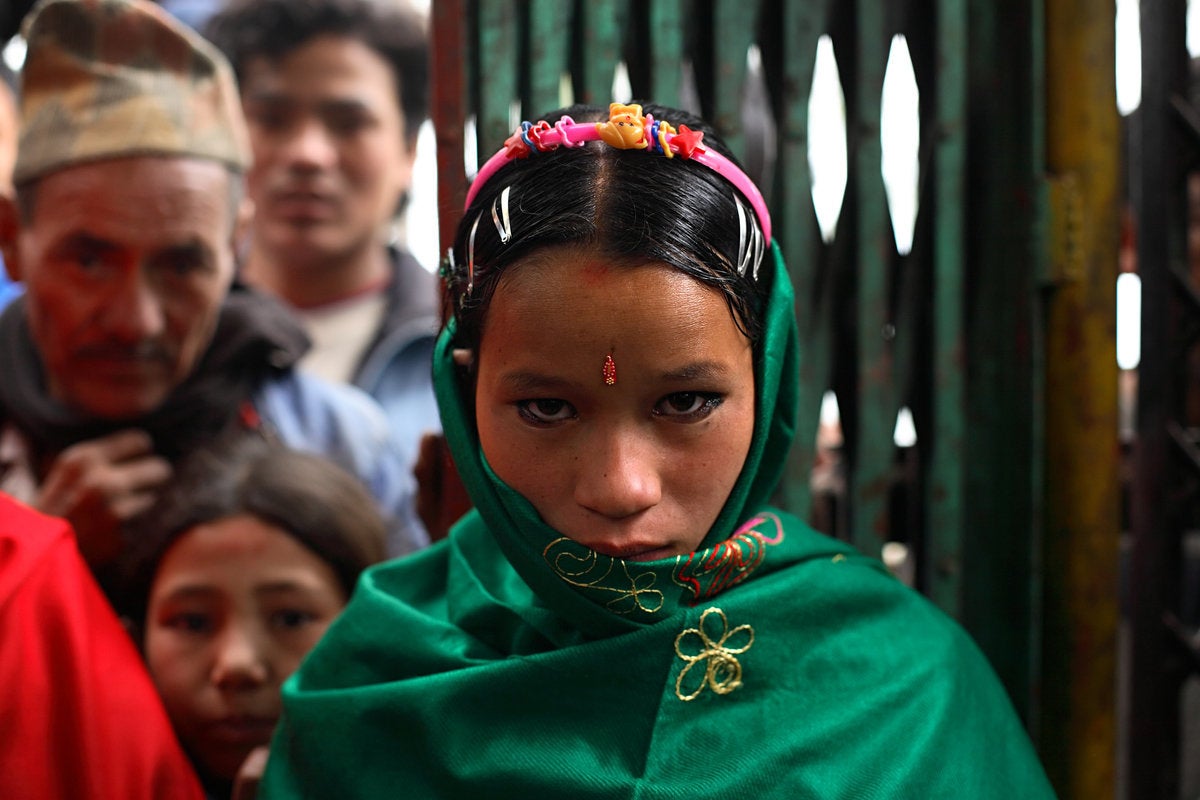 Child marriage rates are expected to soar in the disaster's aftermath considering that parents who have lost everything can no longer afford to raise their daughters and orphaned girls will likely be preyed upon, Reuters reported.
Niruta, a subject Sinclair photographed in 2007, will be one of the beneficiaries of the Too Soon To Wed campaign's efforts in Nepal.
Back in 2007, Sinclair photographed Niruta when she was 14 at her wedding in Kagati Village. She got pregnant while she was engaged to Durga, who was 17 at the time, and Niruta was nine months pregnant at the ceremony.
Niruta's family's home was flattened during the earthquake and they're currently living in a cow stall, Sinclair told HuffPost. She hopes the funds raised will help the family to build a new home and Sinclair also aims to rebuild the village's school, which was destroyed during the earthquake.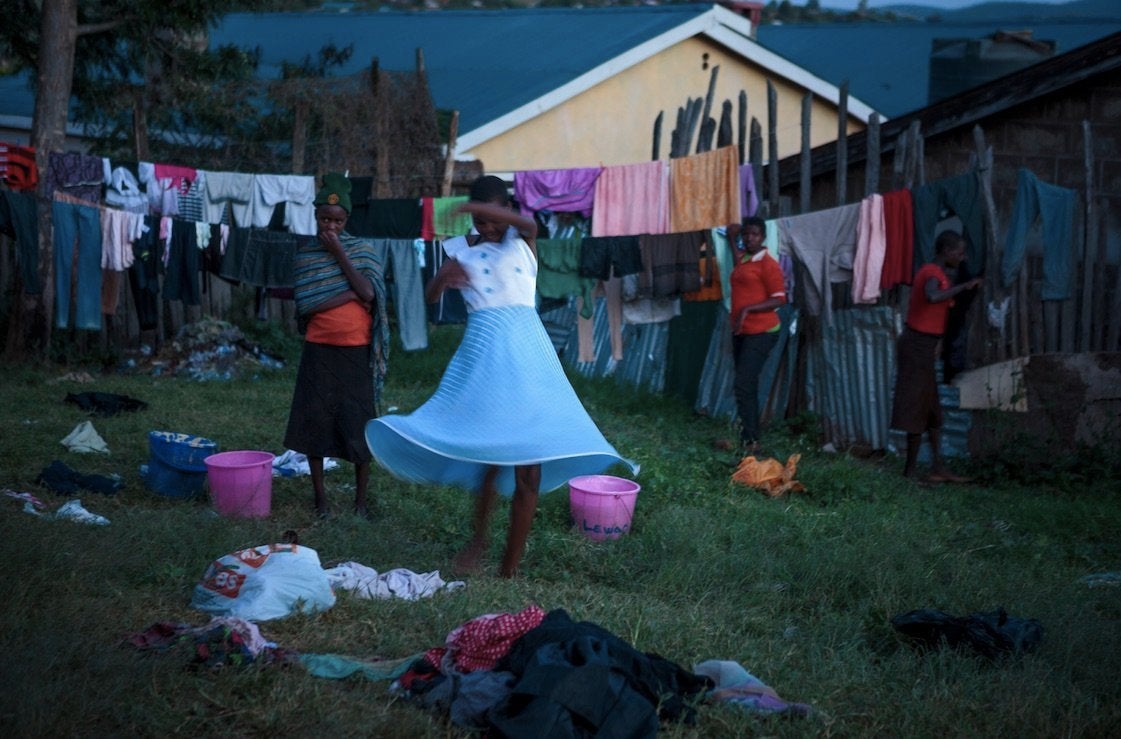 The initiative will also support the Samburu Girls Foundation in Kenya, a program that rescues girls from a number of harmful practices, including child marriage, female genital mutilation and beading, which is when families give their girls over for sex to relatives in the warrior class who wouldn't be allowed to otherwise marry.
To date, the group has placed 125 girls in boarding schools and has rescued a total of 200 girls, who are also provided with food and security, among other services.
Too Young To Wed hopes to provide daily supplies to the Samburu Girls Foundation and act as a bridge to other donor networks.
Too Young To Wed is focusing on the village of Gombat, where Sinclair photographed a girl named Destaye, who was married at age 11 to an Ethiopian Orthodox priest in his mid-20s.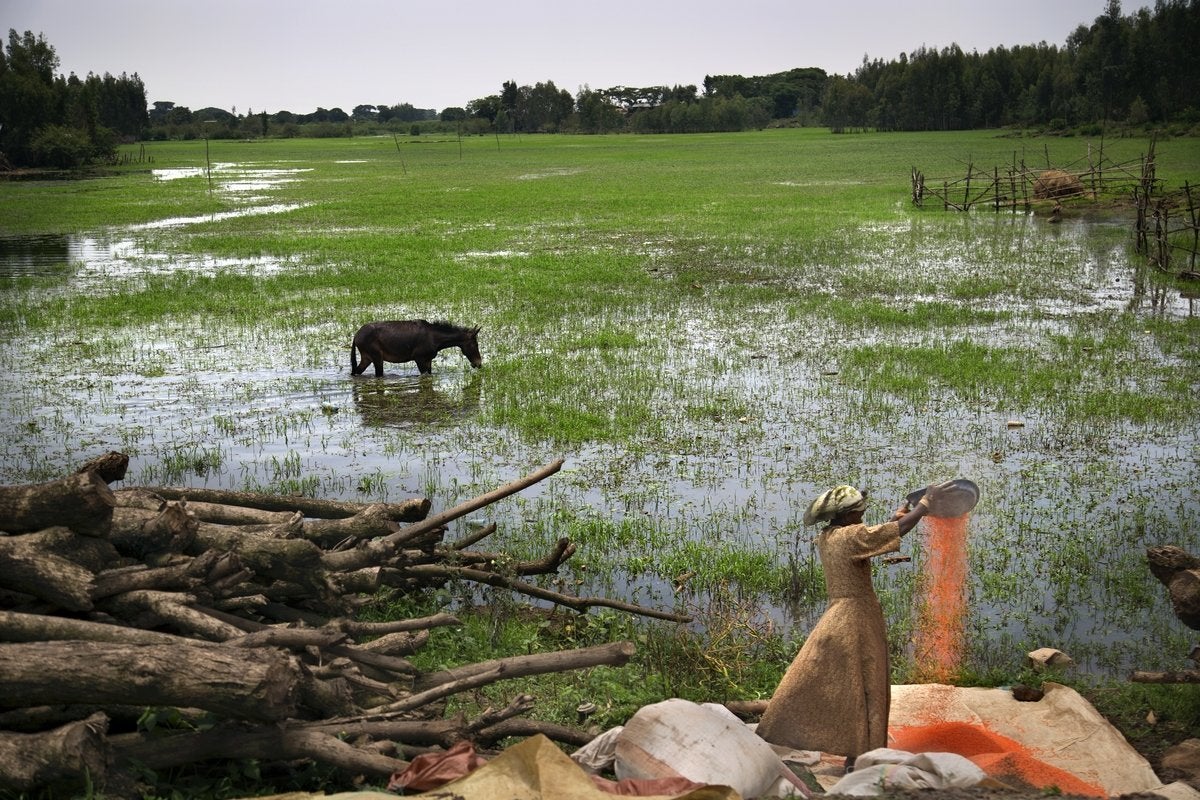 Ultimately, though, Sinclair's goal is to expand the group's efforts to touch even more underserved communities affected by child marriage.
"Our main focus will always be to provide powerful visual storytelling, then bring our girls' stories to the world to help inspire an end to child marriage," Sinclair told HuffPost. "We would also like to widen the scope of these on the ground projects. It's important to us that the communities who share their stories and are open to change, find the support they need."
Learn more about the Too Young To Wed Series and how you can get involved here.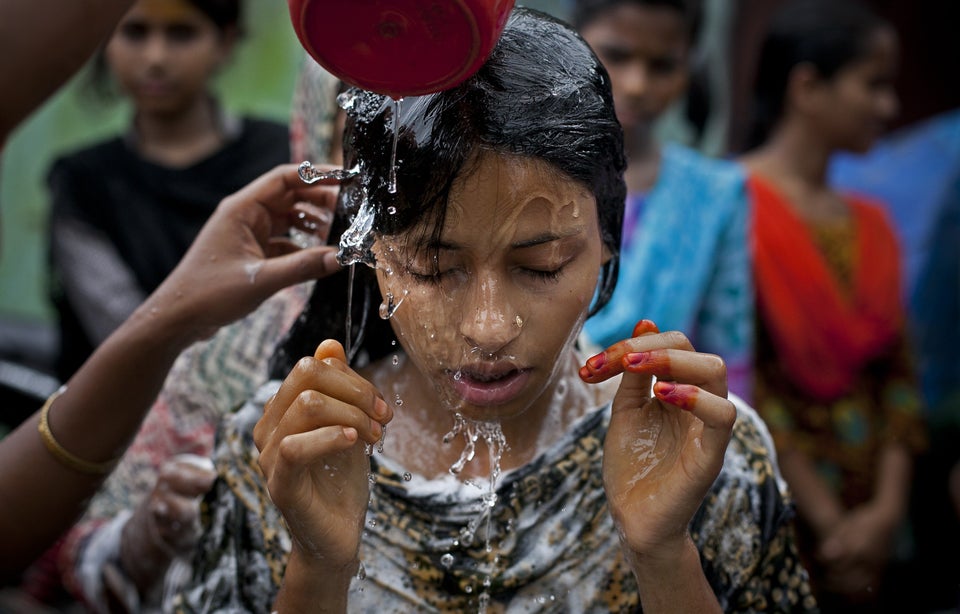 Child Brides In Bangladesh
Related