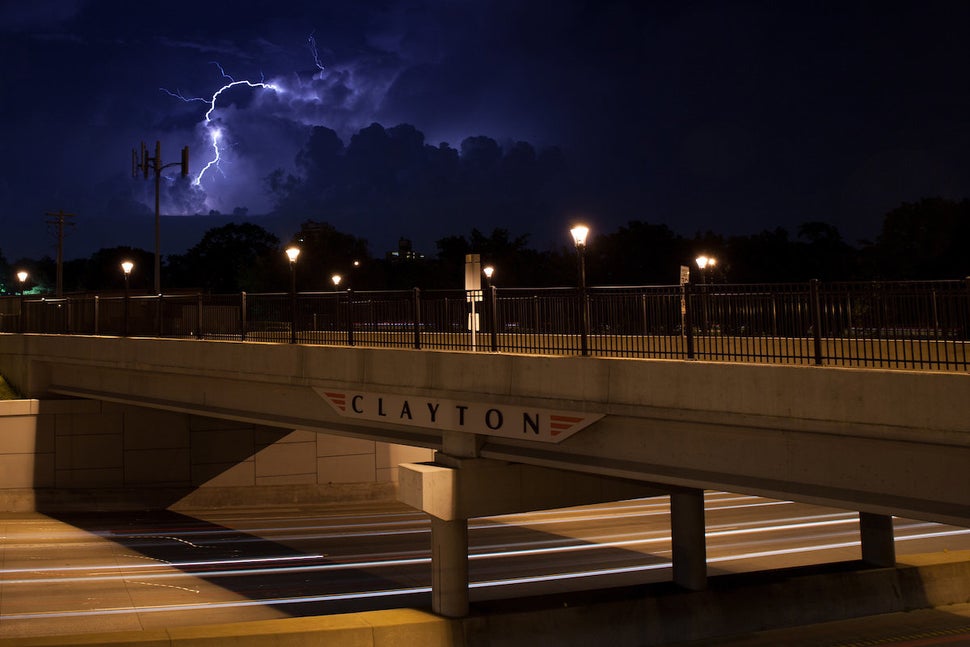 The Interstate Highway System, ushered in by President Dwight D. Eisenhower 60 years ago, was heralded as a groundbreaking public works project that connected the country like never before. But those 47,000 miles of federally funded pavement also decimated urban centers.
He says about half of the city's neighborhoods are bordered or intersected by an interstate.  
"I wanted to show the unintended consequences and impact of the highway on a very beautiful and vibrant city," he told The Huffington Post in an email.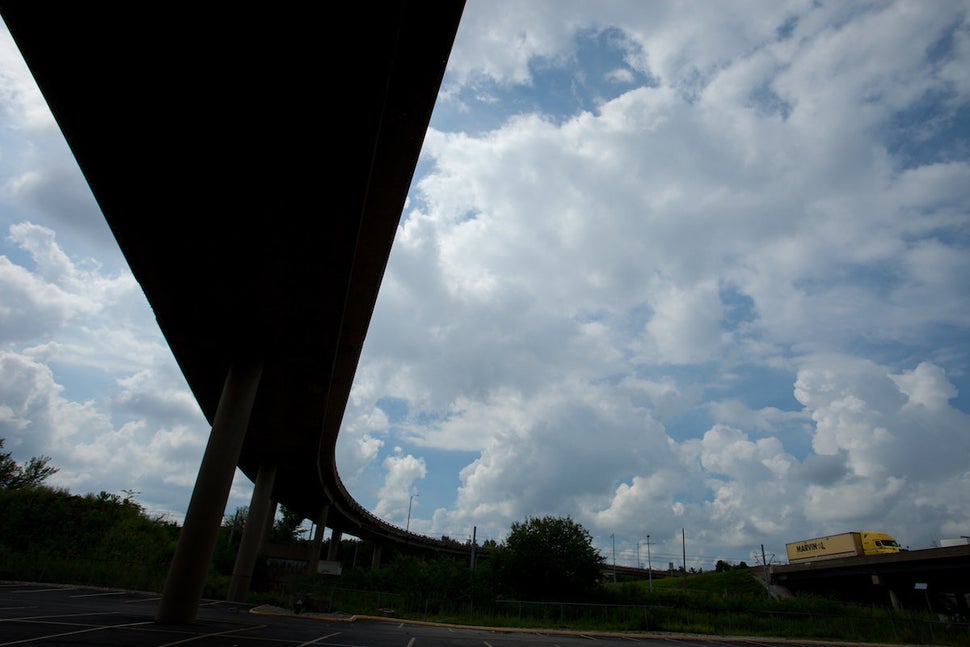 DeFilippo, who mostly gets around by bike, got closer to the high-speed streets than most people do when they're not driving. 
"I spent some time on the shoulders of busy roads, under highway overpasses, walking up and down access ramps at interchanges," he said.
The experience reminded him of a 2011 assignment photographing a tornado in Joplin, Missouri.
"While standing on the edge of I-55 or I-44, looking down a barren ribbon of concrete with residential neighborhoods on both sides reminded me of Joplin after the tornado, except the cars on the Interstate were not stacked on top of each other," he told HuffPost.
DeFilippo's photos aren't filled with decay, nor do they seem particularly grim at first glance. Many feature historic buildings and city landmarks under bright blue skies. But the freeways are still always present, and there are moments of dark humor: In one photo, a trick of perspective makes it look like cars on a flatbed trailer are driving in midair through houses. In another, a truck whisks a mobile home down the freeway juxtaposed with an abandoned building in the background.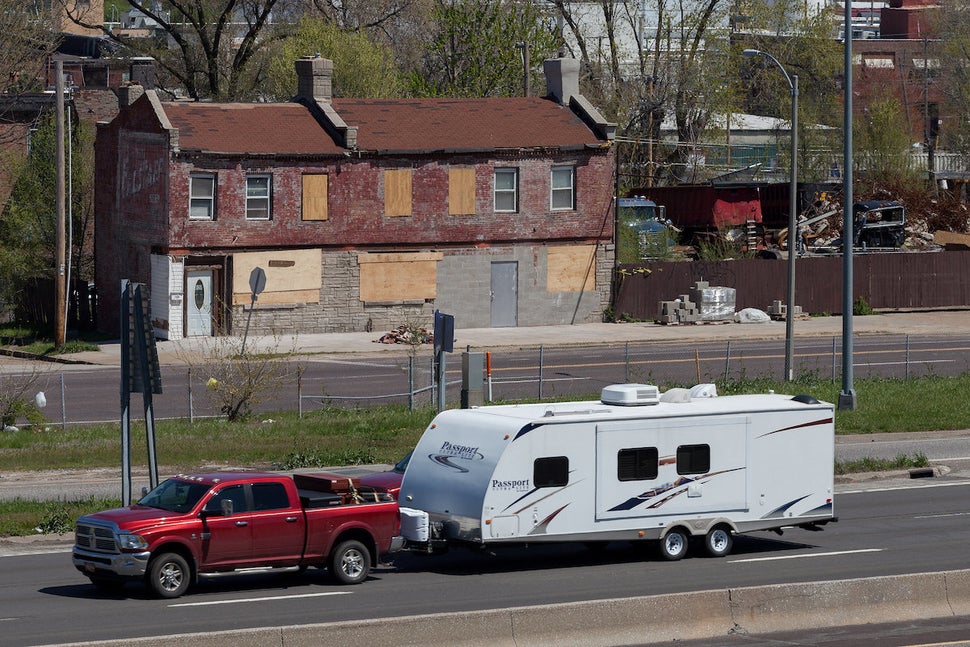 As in many cities, residents left St. Louis in droves in the second half of last century, cutting the population in half since 1970.
"My neighborhood had one way in and one way out, and that was a choice," Foxx said in January.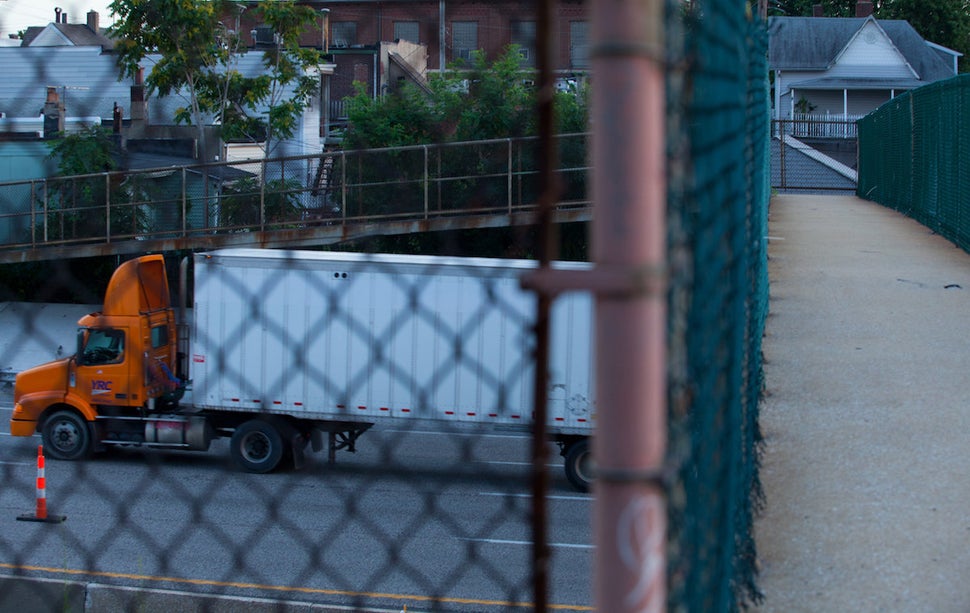 More and more, urban planners and local officials are promoting walking, biking and mass transit. Making cities safe and accessible for pedestrians benefits the environment, local economies and residents' health. 
Some cities have put that vision to work by actually tearing up freeways. One of the earliest projects is in Portland, which closed Harbor Drive in the 1970s and replaced it with a waterfront park.  
DeFilippo's series ends with a photo of that connector.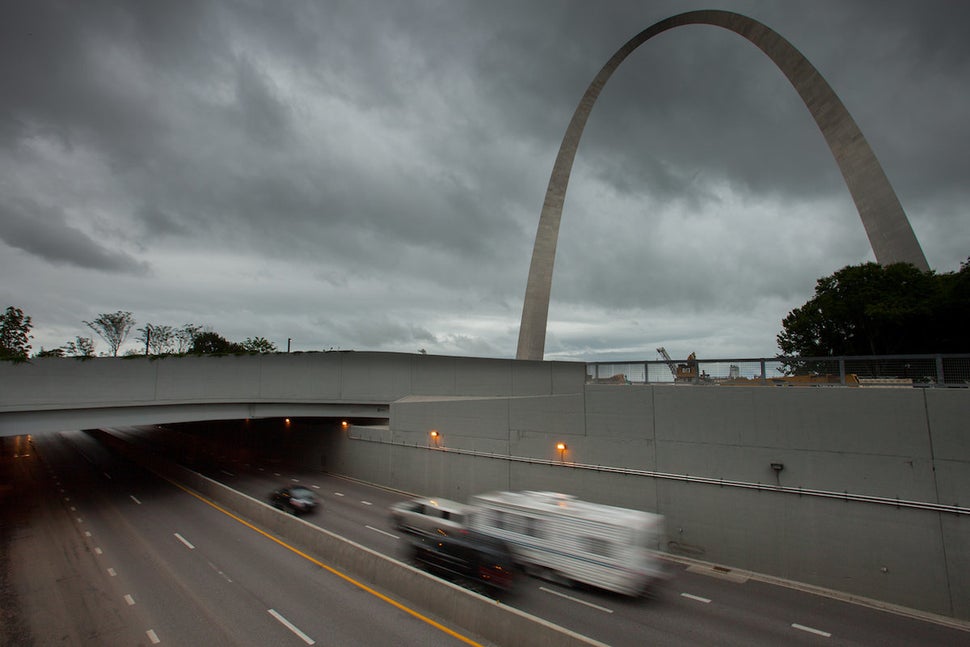 It's "a start toward undoing some of the damage done to Saint Louis by this highway system," he said.
Kate Abbey-Lambertz covers sustainable cities, housing and inequality. Tips? Feedback? Send an email or follow her on Twitter.   
Calling all HuffPost superfans!
Sign up for membership to become a founding member and help shape HuffPost's next chapter
BEFORE YOU GO
PHOTO GALLERY
U.S. Cities With The Highest Rate Of Vacant Homes