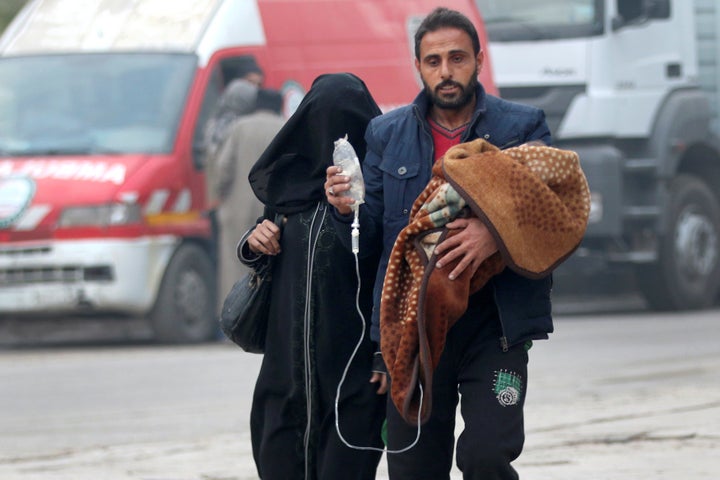 In the Syrian city of Aleppo, residents in rebel-controlled areas have no choice left but to run from death.
Photos show people taking whatever they can carry ― including children hooked up to IV drips, as the photo above shows ― as they flee pockets of the city that are under heavy bombardment.
Aleppo was once Syria's most populous city. But people still living in rebel-held neighborhoods are now being forced out as Syrian leader Bashar Assad's men close in.
More than 2,200 rebels have surrendered, and 100,000 civilians have cleared out of rebel-held areas since the battle for Aleppo began, the Russian Defense Ministry said.
It's unclear what will happen to the civilians once they cross over into government-held territory, or where they will go.
Syrian government officials have said that they're liberating the city from "terrorists," The New York Times reported. Russian officials warned that those who choose to stay in rebel-held parts of Aleppo would be destroyed.