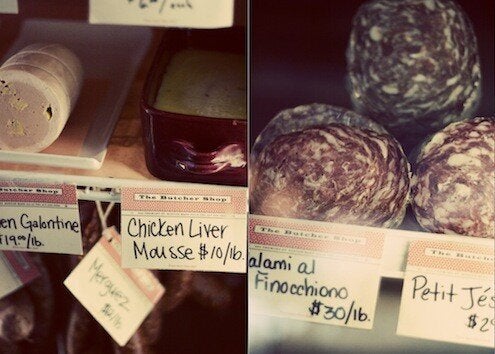 Brian Samuels from Honest Cooking falls in love with both the food and ambience at The Butcher Shop in Boston, MA.
Walking into The Butcher Shop on a cold Sunday afternoon, I was greeted warmly by the staff. Quickly, they guided me to a high top table and presented me with menus and a beer and wine list. Before considering my options, I looked around the room and immediately thought about how unique this establishment was. At once it feels like a cozy bar, with everyone sitting in tall chairs, and a fine dining restaurant.
The food is nothing short of stellar, the steak tartar so fresh and perfectly seasoned, it'll have your heart racing after your first bite. Then there are the house cured meats, the chicken and duck liver pates, and the fresh buratta. It all feels so simple, but when you've had a taste, you realize how special this is. There is a precision to what they do and you know just from tasting the food that the chef cares wholeheartedly about the product he is producing.
Related
Popular in the Community