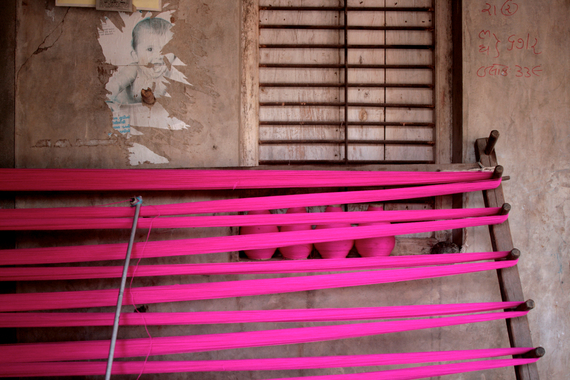 Sustainable designer Laura Siegel shares her journey in becoming conscientious about clothing from backpacking all over the world and finding that the best talent and inspiration lies within each unique destination. Check out some of her personal photos of India.
When did you decide to become a sustainable clothing designer?
After I completed the BFA Fashion program at Parsons, I took some time and backpacked through India and Southeast Asia. It was through these travels that I encountered artisans who have been practicing ancient crafts that have been passed down through generations. With almost every artisan and all the locals I encountered, I did not speak their language, and they didn't speak mine. So it was through the craft that we communicated.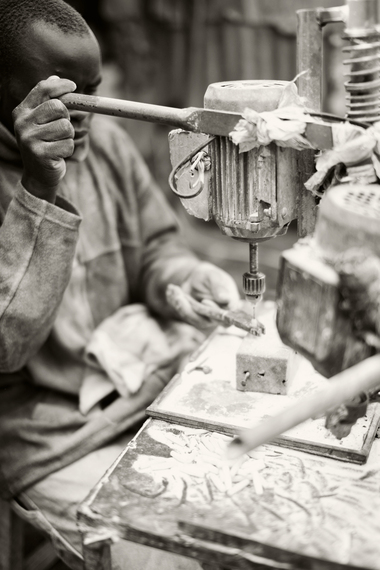 That's so cool you backpacked and returned with a sustainable start up idea that's sending a super powerful message. Where did you get the idea to work with two families on your collection?

I decided to start working with Namori's family for several reasons. For one, he [ the leader of the household] is an extremely talented and skilled weaver. He was looking for work.. So far, by working with him, we have seen really great results and growth for his family and other weavers (ie. that he has began to employ due to the increased workload he has began to receive!)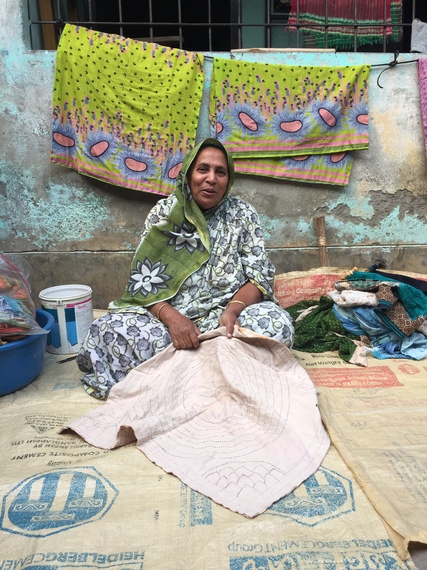 Where are your weavers located? Have you picked up any weaving techniques?
I work with weavers in Kutch and eastern India, as well as Bolivia. The more time I spend with each artisan, the more I'm able to immerse myself in their craft. Though I must admit, the craftsmanship and skill of the weavers are far beyond anything I could ever do myself. It's something that they've inherited from their lineage, something they've grown up learning. It's such an important part of their heritage.
Aside from weavers, I get to work with artisans from all around the world, ranging from Kenya, Laos, Bolivia, Peru and India.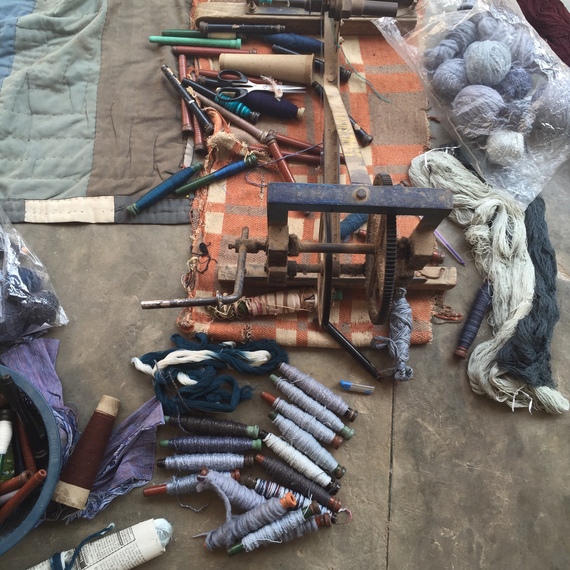 What's the material process like, are they working with material they are already familiar with?
A lot of women throw out sarees (that they buy in the market for cheap). We then take these materials, which are often synthetic, and repurpose them by putting them through a labour-intensive process to turn them into something completely new. While the repurposed material we work with is inexpensive, the labour that goes into converting them into a new textile, into a well-crafted fabric, makes it worth something much more than when we found it.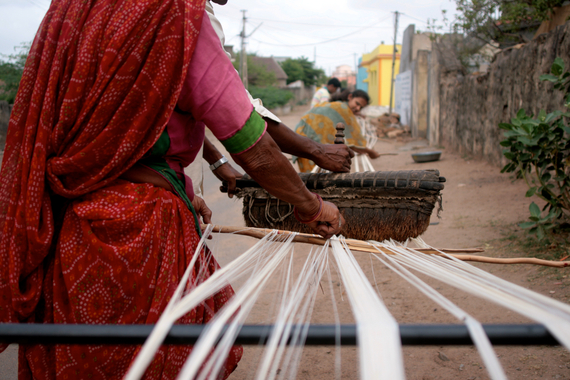 Interesting! What's your design process like?

I tend to first look at the skills of the artisans I work with, combined with what fibres can be locally sourced (meaning, local in relation to the artisan). So it's really the resources that are around that I try to work with.
I spend a lot of time with each community, and each individual artisan, developing the textiles and colours for the season, and learning new techniques. I then collect and look at all the fabrics from all the communities involved in the season, before engineering the design layouts and garment shapes.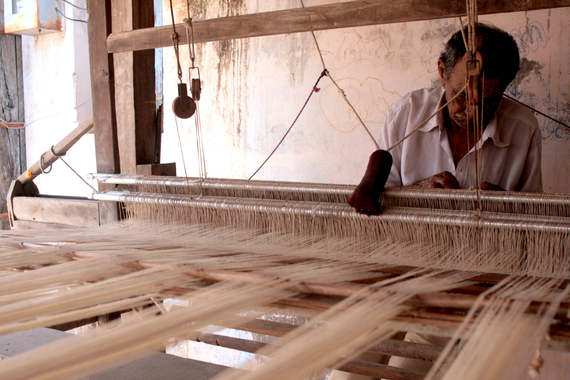 You mentioned that it's difficult for you to follow a plant-based/sustainable lifestyle? For one, I'll give you credit for the recycled paper used for your collection look book-very chic! Tell me about your plant-based ethos?
It's difficult to fully realize how anyone's lifestyle really affects our world. Or rather, when not all information is made 100 percent transparent to consumers, it's tough to make informed decisions. It really requires a lot of research, time and dedication to source the products that do provide that information. The food we eat, the clothes we wear... everything has a story behind it. No matter what it is, everything we buy a journey it's been through to the consumer. And to be a responsible consumer, you really need to think about that journey -- the lives that have been affected in the making of this product, the environmental impact of it all. More products need to have this transparency. You want to feel like you are voting with every dollar, and it is hard to do that when the information isn't there.
If you could wear a few pieces from the line like everyday, what would you choose? I really like the knitwear for festival season!
You're right! I would probably chose a fringe sweater, harem pants and kaftan.
Okay, last question (since I'm obsessed with adventurous traveling), what are your must-have items when backpacking through Europe?
Kaftan, Belt, Film camera ( with/ Film), Sketchbook/notebook (plus microns-my pen of choice), Flashlight, A map of beaches and fruit farms, Only 1 pair of shoes (most likely a form of sandal), My MEC Backpack (it's the Canadian in me- I've had it for 8 years and it's going no where).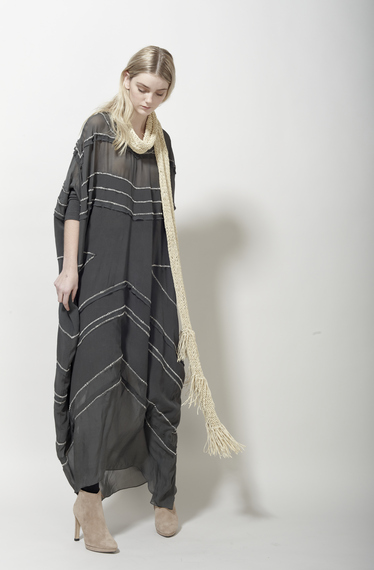 *All photos courtesy of Laura Siegel
Popular in the Community