Agan Harahap's photo series entitled "Garden Fresh" imagines if animals roam the grocery store, giving a whole new meaning to "free range" meat.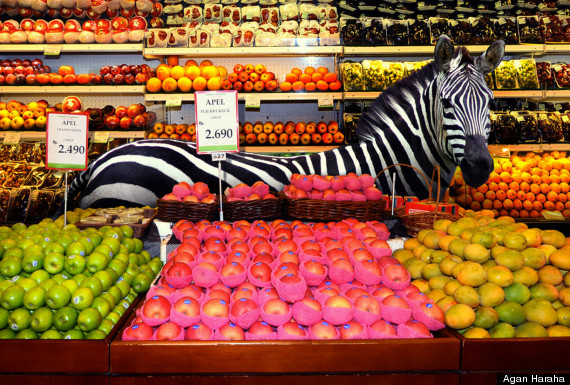 The photographer and Photoshop extraordinaire explains on his Behance page: "[The] series investigates the shifting boundaries between humans and animals in today's environment and the complex relationship between art and nature." We have to admit, there is something endlessly entertaining about seeing our favorite beasts giving up the hunt to shop organic.
Check out "Garden Fresh," which we spotted on Peta Pixel, in the slideshow below. To be clear, these images are Photoshopped; the plot of Jumanji has not yet come true.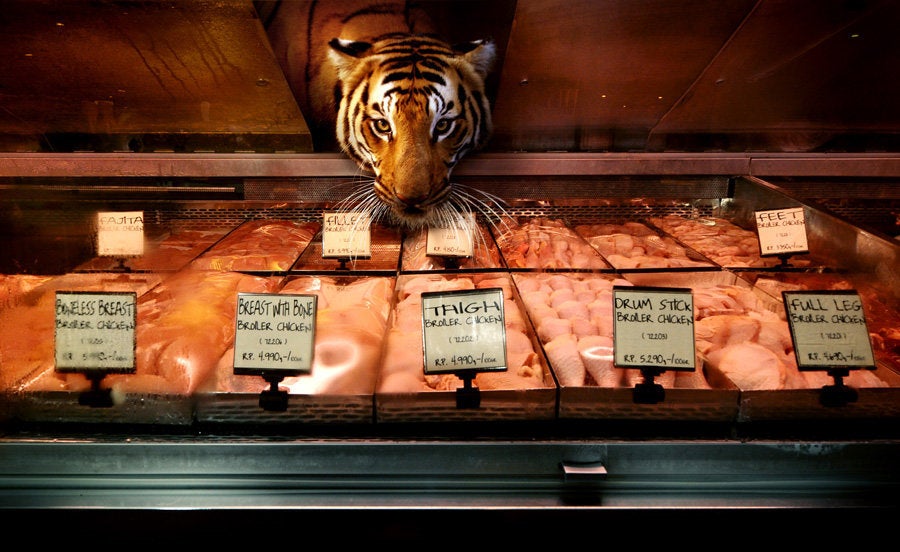 Garden Fresh Series By Agan Harahap
Related
Popular in the Community