Bruce Weber has been accused of sexual misconduct by more male models who spoke on the record in an article published by Business of Fashion on Wednesday.
Model D.L. Janney told BoF that during a shoot for British Vogue in 1982, Weber tried to get him to pose for nude photographs, which the famed fashion photographer said were for "his own use, and to show" fashion designer Calvin Klein. Janney was modeling for Klein's ad campaigns at the time, according to BofF.
During a separate shoot, Weber allegedly asked Janney and his brother to take off their shirts and "pretend to be boyfriends." When the two refused, Janney said Weber became verbally abusive. The model accused Weber of "blacklisting" his career shortly after.
Christopher Cates accused Weber of sexual misconduct during a shoot in 2006. Cates said the photographer asked him to join in a room alone and take off his clothes. Once he was naked, Cates said Weber touched him inappropriately and took photographs the model said were never published.
Former model Alex Geerman said that Weber did "breathing exercises" with him during a shoot in 2008, and that as part of that activity the photographer touched him around his genitals. Geerman left the shoot, but told BoF: "It took me years to figure out, it wasn't a sexual thing. It was an art thing."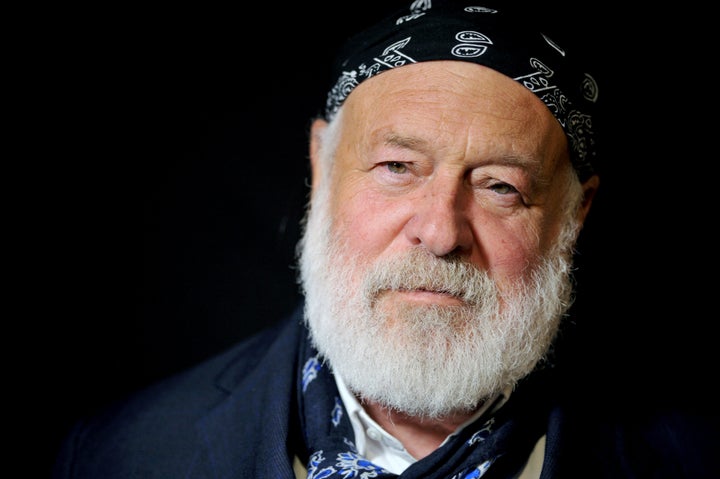 In December, model Jason Boyce filed a lawsuit against Weber, alleging the photographer sexually harassed him at 2014 photoshoot. A few days later, model Mark Ricketson also accused Weber of misconduct at a 2005 shoot that took place at the photographer's studio.
"He told me I 'looked tense' and proceeded to press his thumb on my forehead," Ricketson said. "He then took my hand and told me to 'find the energy' by guiding my hand and rubbing it on one of three places: my forehead, chest or my stomach."
Ricketson added, "Each time the 'energy' in my stomach would get lower and lower until I had to navigate the remaining space left before having to touch myself. I felt ashamed and embarrassed."
In response the Times and BofF articles, Weber issued the same statement through a representative:
"I'm completely shocked and saddened by the outrageous claims being made against me, which I absolutely deny. I have used common breathing exercises and professionally photographed thousands of nude models over my career, but never touched anyone inappropriately. Given my life's work, these twisted and untrue allegations are truly disheartening. I've been taking pictures for over 40 years and have the utmost respect for everyone I've ever photographed. I would never, ever, try to hurt anyone or prevent someone from succeeding — it's just not in my character."