Three-month-old Maria Clara and Maria Eduarda Oliveira Santana are conjoined twins from Salvador, Brazil. They are currently awaiting surgical separation in Goiânia, Brazil and living at the Casa do Interior de Goiás -- a center that provides lodging and food to patients and their families.
Earlier this month, family photographer Mateus André had the opportunity to photograph the twins and speak to their parents, 20-year-old Denise Borges Oliveira and Caique Santana Ramos dos Santos. André told The Huffington Post that the family is "very poor" and "going through a lot of problems."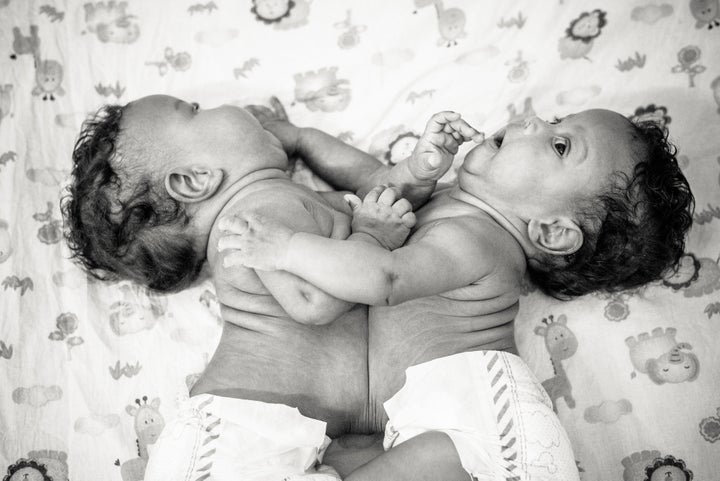 "I met them by chance, when my wife and I were spending some days in Goiânia," he said. "We were walking in the city, and I saw a story on TV asking for donations." Wanting to help the family, he visited the couple with their daughters at the center.
"The girls' condition is not easy, the place is poor, and they need and will need many donations," André said, explaining that the parents have to take turns sleeping so that they can care for the twins. But, he added, "in spite of all difficulties they face, the family can be hopeful with the awaited surgery, and they really believe in a better future."
Because the girls share a liver, the surgery is risky, but the medical staff is optimistic. The photographer said he still keeps in touch with the parents and the girls' progress via WhatsApp.
André said he wants to use photography to bring attention to children and babies with physical and intellectual disabilities. "I have a very big responsibility to show other sides of childhood, because reality is full of faces, and the ones that need more attention are those people who are treated by society as insignificant people," he told HuffPost. "Photography has the power to break such concepts and truly draw attention to something valuable, since these people are not alone in the world."
Keep scrolling to see André's stunning photographs.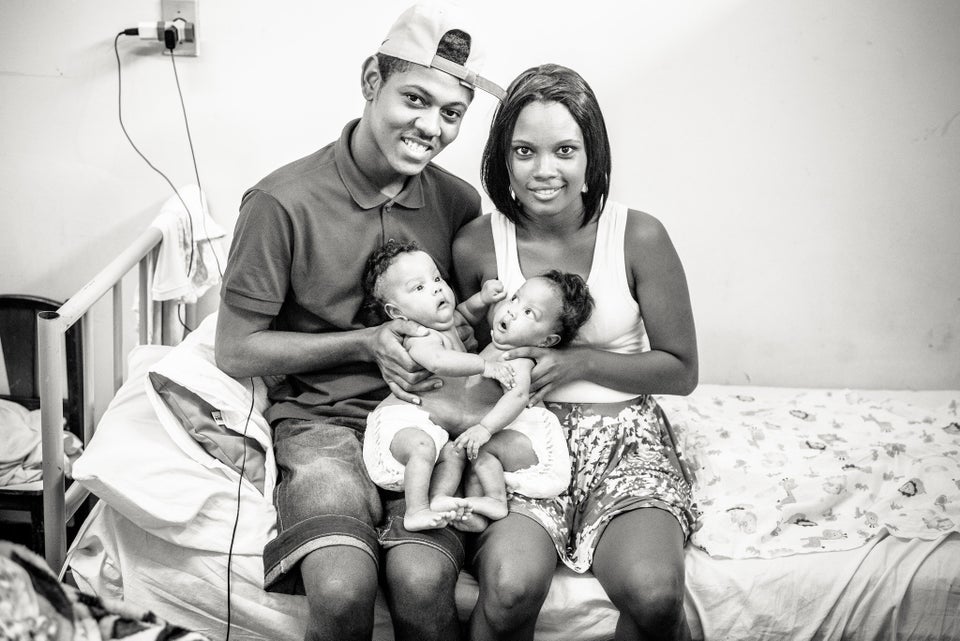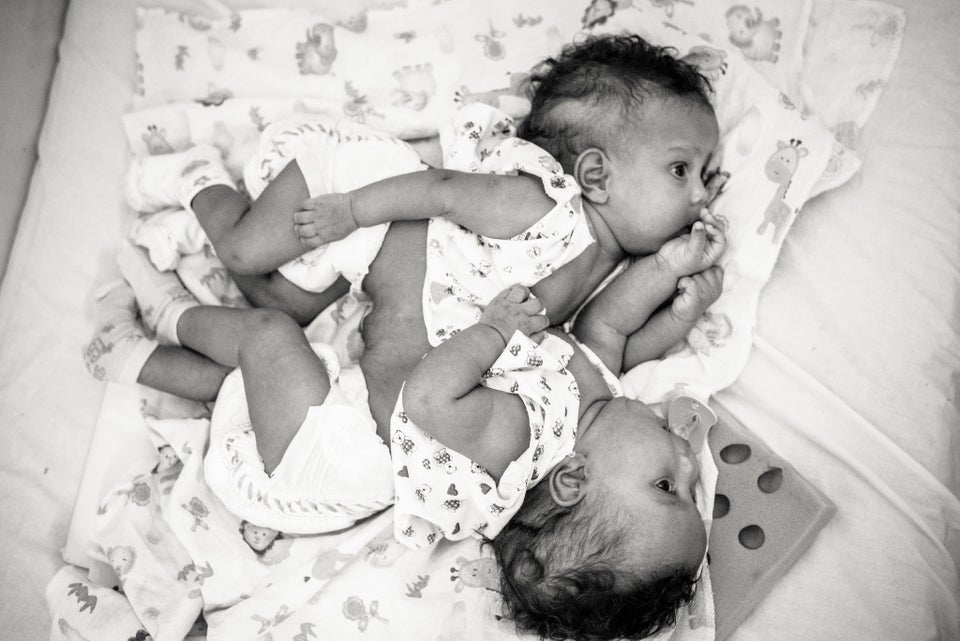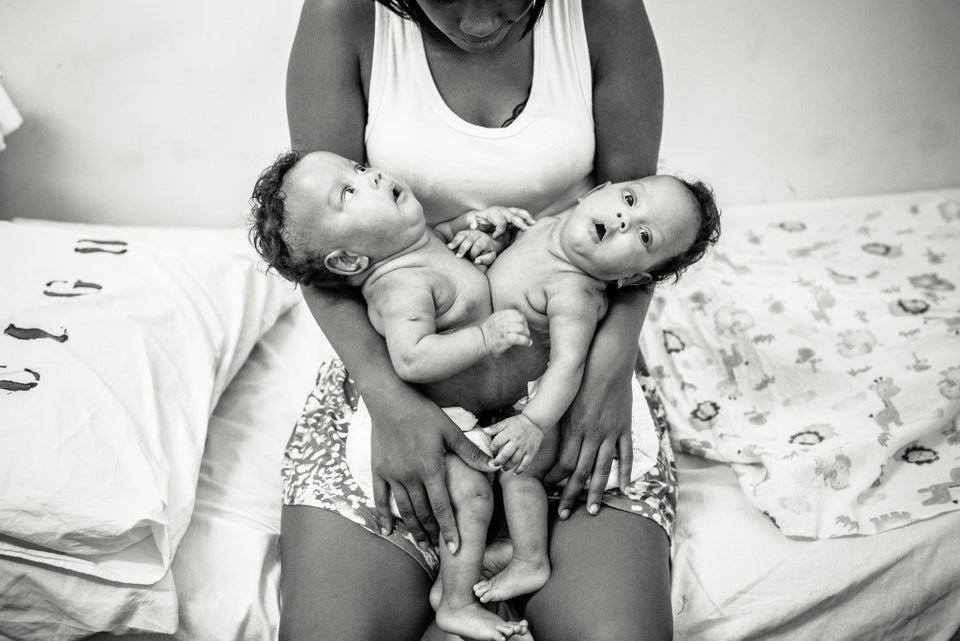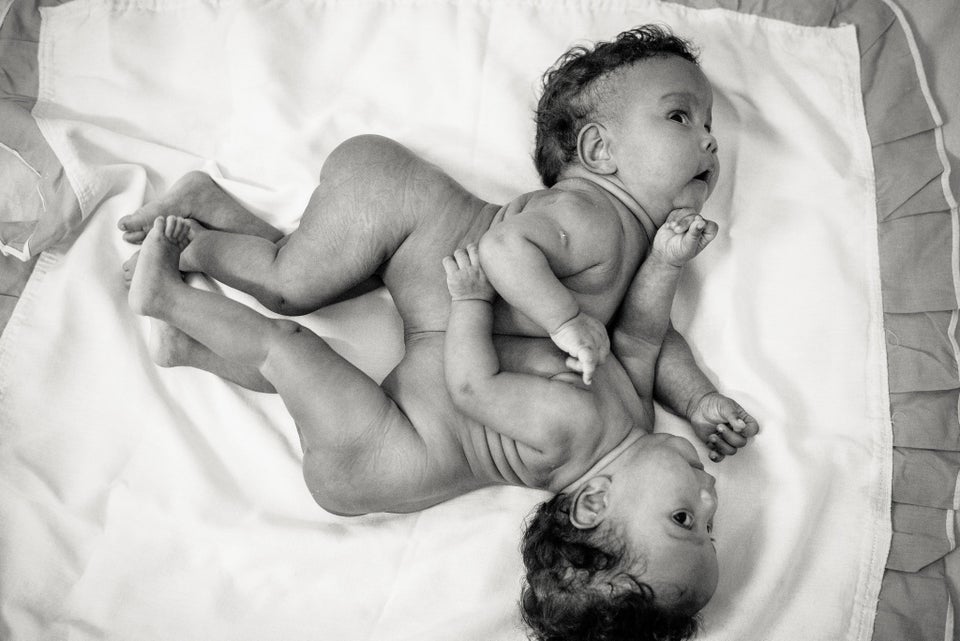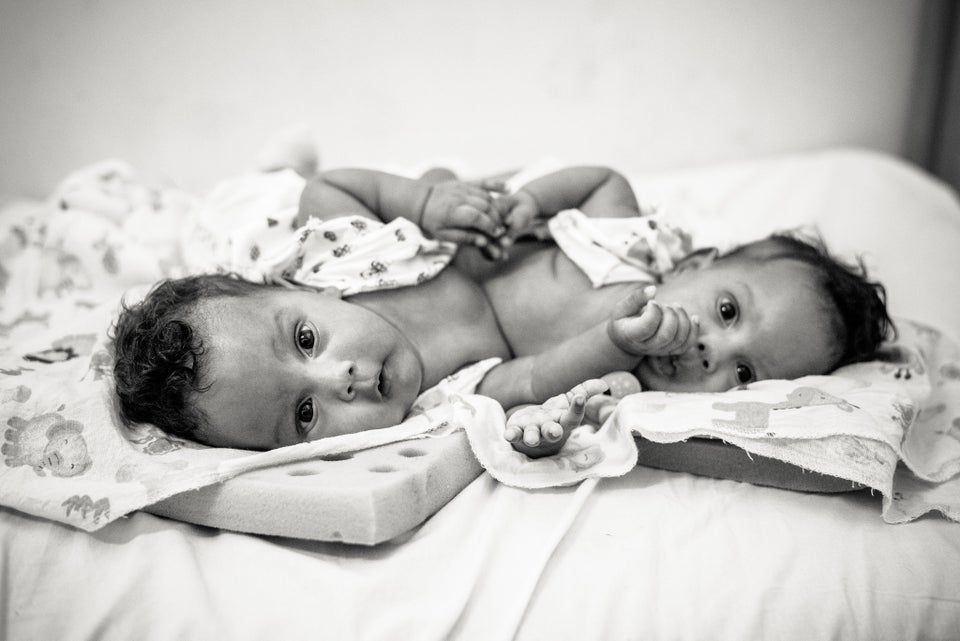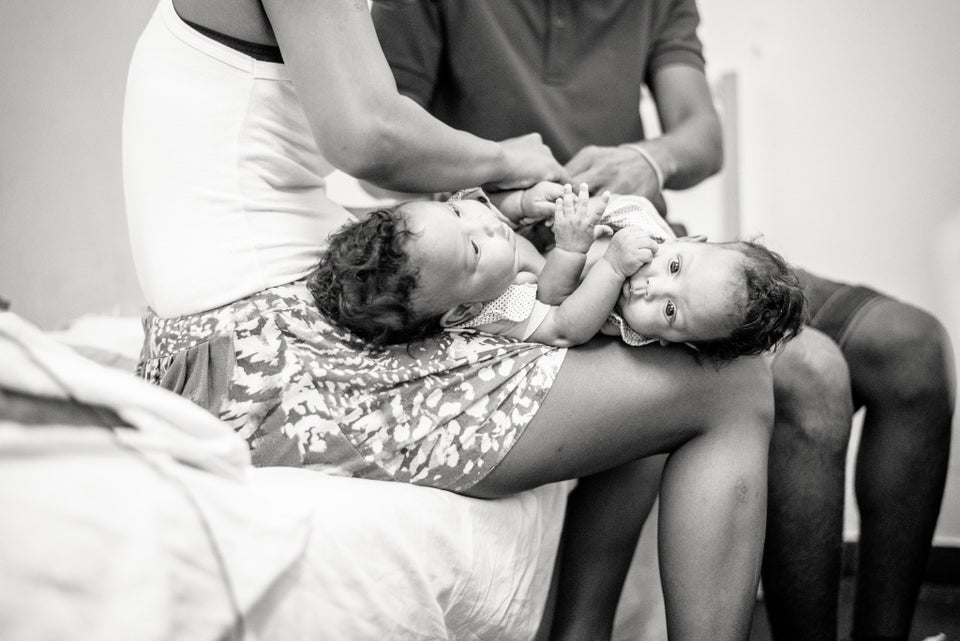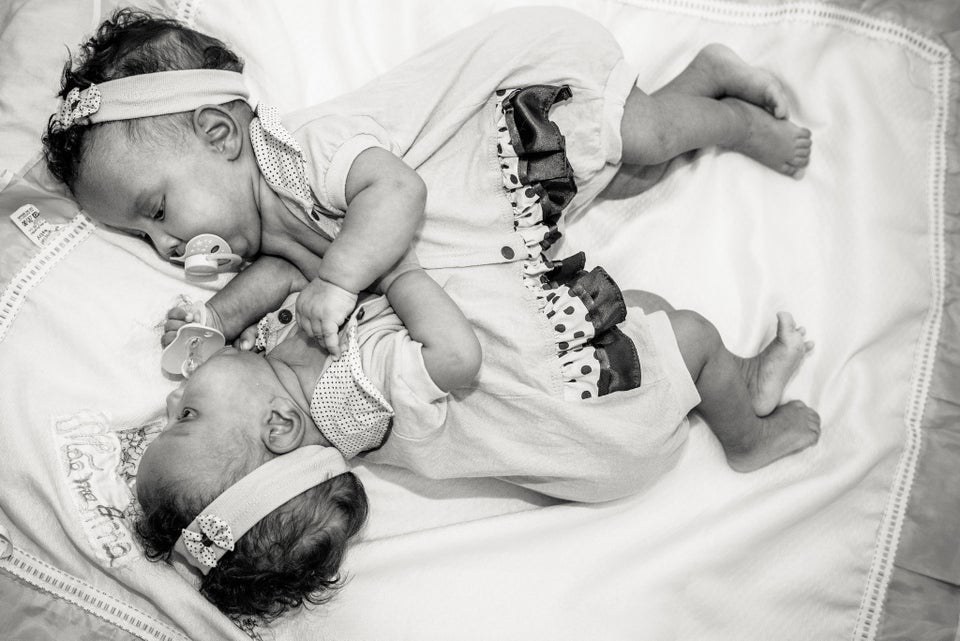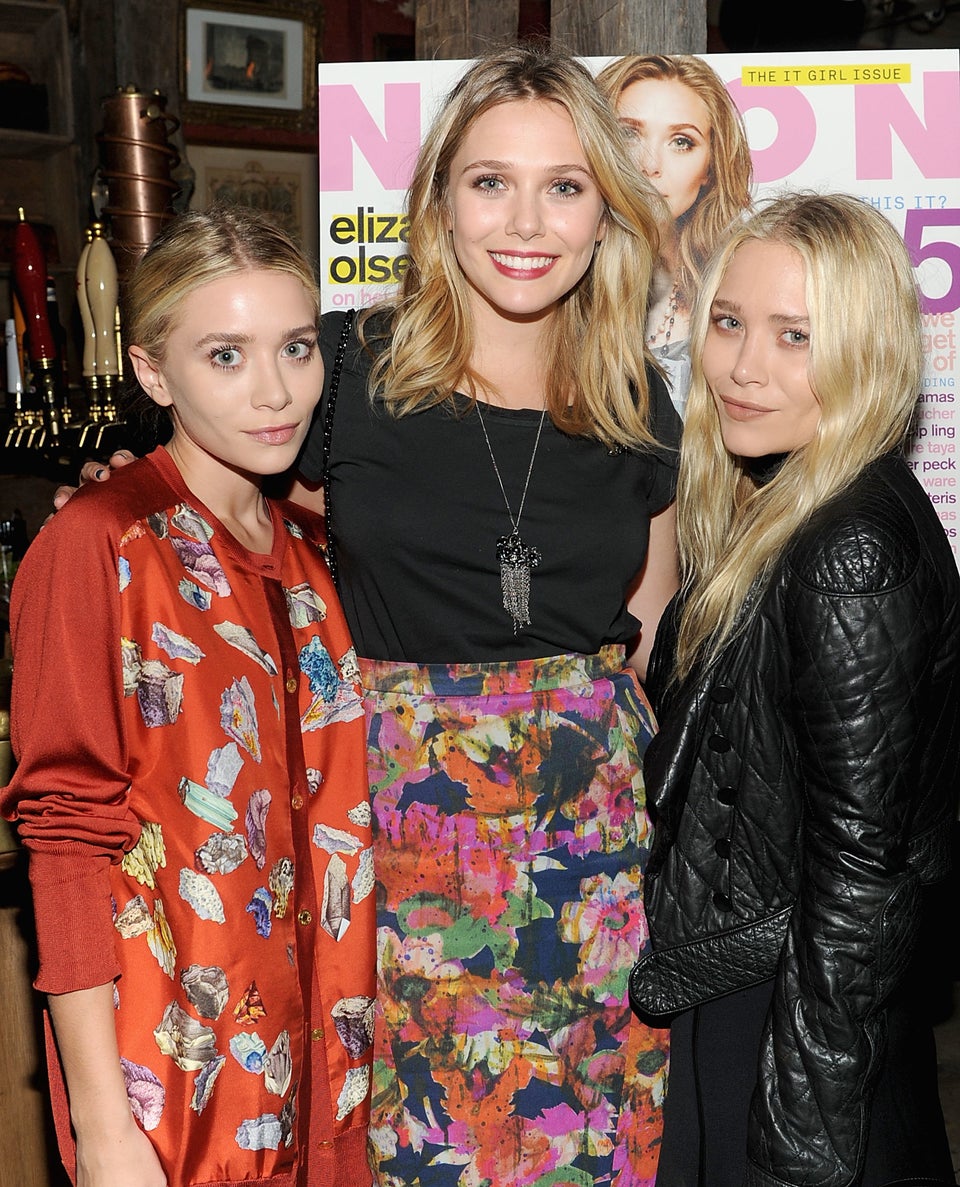 Celebrity Twins & Siblings