Chelsie Morales will now forever have captured on camera the exact moment her husband, Will, learned she was pregnant.
The couple posed for photos together on June 22 at Zorinsky Lake in Omaha, Nebraska. Will thought they had won a session with photographer Kara Fishbaugh of Kara Quinn Photography. He actually was about to find out he was going to be a dad.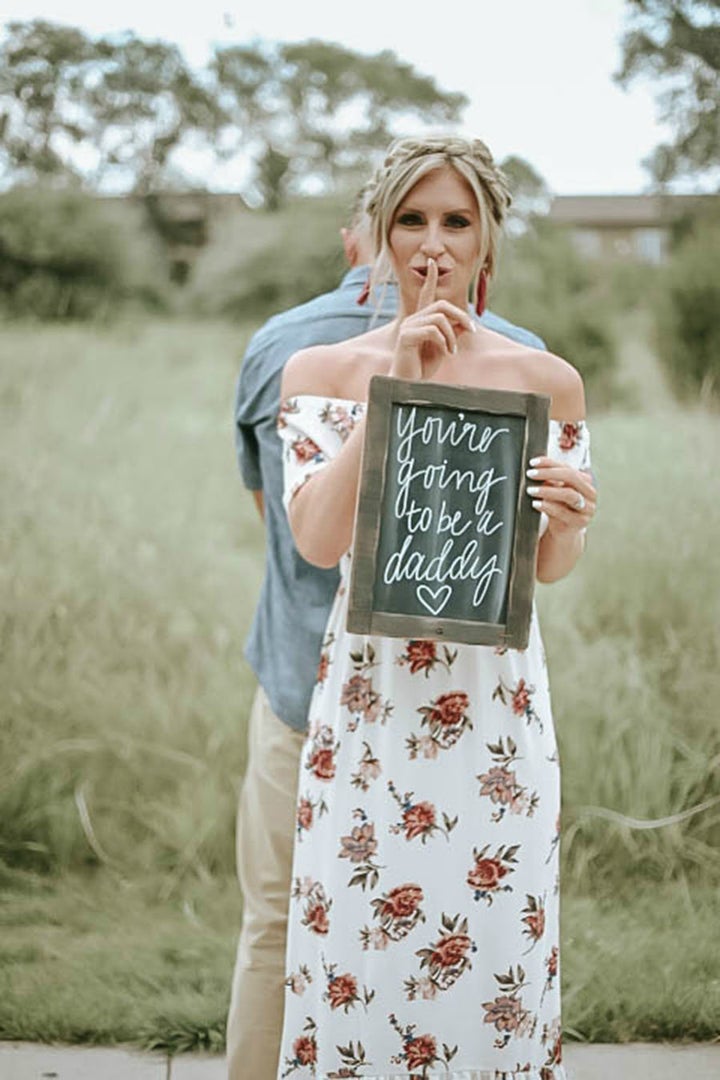 Chelsie told HuffPost that she found out she was pregnant four days ― or as she described them, a "long four days" ― before the photo shoot. She knew she wanted to surprise him and capture his reaction, which is why she asked Kara, her classmate from high school, to take photos of her husband learning the big news.
"If you ask anyone that knows him, he is just amazing with kids," Chelsie said. "If there is a baby around, 100 percent guaranteed it will take him .01 seconds to find it and ask if he can hold it so I knew he would be more than thrilled once we were starting a family of our own."
Taking inspiration from another surprise pregnancy announcement from a mom in Wisconsin, Chelsie and Will were supposed to write three words on a chalkboard that described each other, while standing back to back. They then would reveal what they thought about each other. Will wrote, "beautiful," "witty" and "smart" on his board to describe Chelsie. She wrote, "You're going to be a daddy" on hers.
Chelsie, who is due February 23, said Will was "in disbelief" as soon as he saw the words on her board.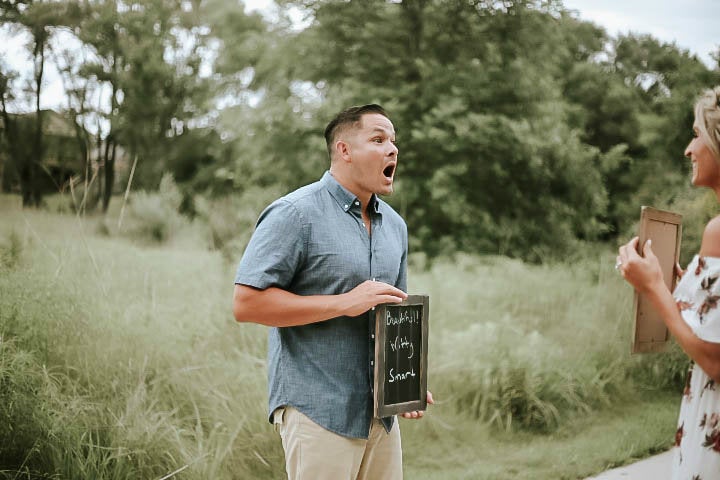 "He went from pure shock to being completely overjoyed with tears flowing," Chelsie told HuffPost. "Through the whole shoot he just had the biggest grin on his face and would keep repeating, 'I just can't believe it!'"
Kara said she loved being a part of the couple's significant moment.
"I was able to witness someone's entire life changing right in front of me," she said.
When asked what words she would have written down to describe Will had the photo shoot not been organized as a way for her to share her pregnancy news, Chelsie said, "Driven, genuine and doting."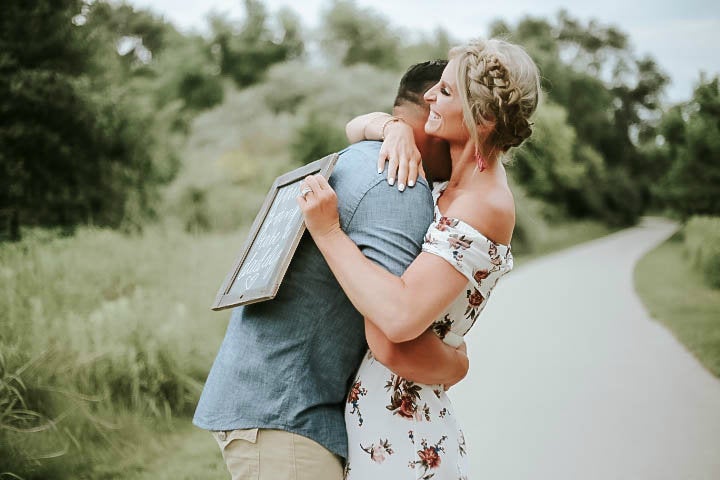 Chelsie also said she was so appreciative of Kara for capturing her husband's raw reaction.
"Not only will we have the photos to cherish forever and show our little babe someday, but we got to use them to tell our family the news as well," she said. "They still bring tears to our eyes looking back through them and truly being able to feel the excitement through the pictures."
Popular in the Community