There is nothing like a spontaneous smooch to make for a memorable photo when you're on vacation. However, the photo becomes a lot more memorable when there is active lava spurting up in the background. We first saw this on Gizmodo and fell in love with its cinematic beauty.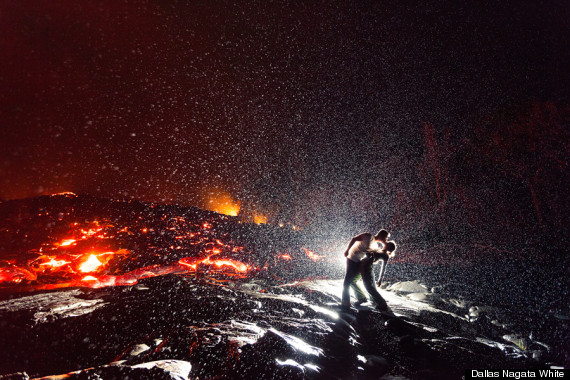 Hawaii-based fashion photographer Dallas Nagata White and her husband were visiting the Kilauea lava flow when they decided to snap a photograph. Using a DSLR, tripod and wireless flash system, White's photo got an added something special when her husband, ever the romantic, dipped her into a dramatic kiss as the rain started falling.
The photo you see above is not a Photoshop trick; Nagata White only adjusted the color contrast and sharpened the image. The result will take your breath away. If we saw this in a movie we would probably laugh at its utter implausibility, and yet here it is in real life. We applaud you, Dallas!
Popular in the Community