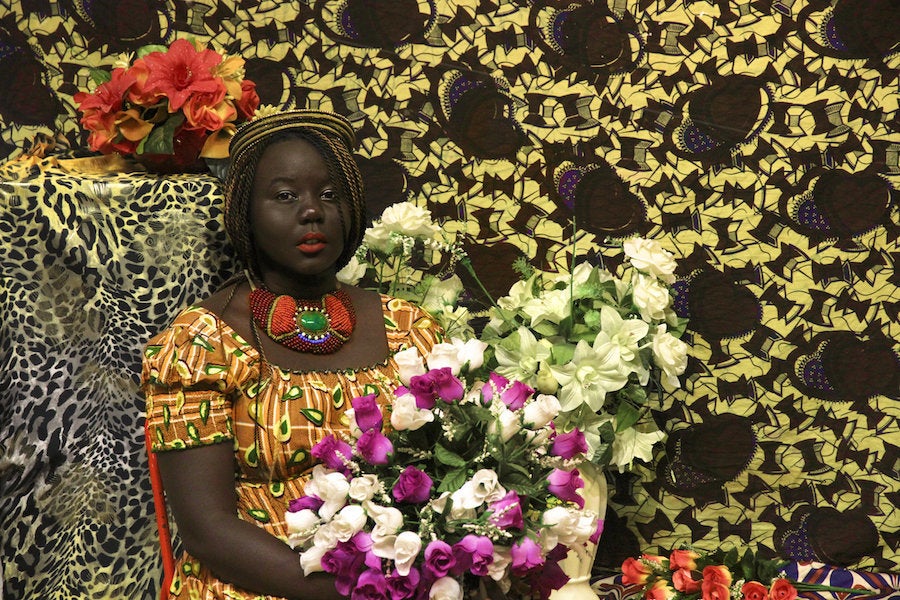 Atong Atem was 6 years old when her family left her native South Sudan, migrating through Ethiopia to a refugee camp in Kenya. Soon after, they migrated to Australia. As such, from a young age, Atem identified herself as an outsider, caught somewhere between past and present, her current setting and the place she calls home. 
Every young person grows up plagued with questions about who they are, where they belong and who it is they want to become. The already knotty journey to construct your identity becomes additionally complicated when issues of race, gender, sexuality and colonial history come into play, incorporating complex narratives into an already tangled sense of self. 
Now an art student based in Melbourne, Atem is still viscerally aware of the way a single person can occupy many times, places and cultures at once. In her photography series "Third Culture Kids," Atem crafts staged and stylized portraits of other such individuals, Australia's second-generation African youth, exploring the ways race, colonialism and history play into one's constructed sense of self.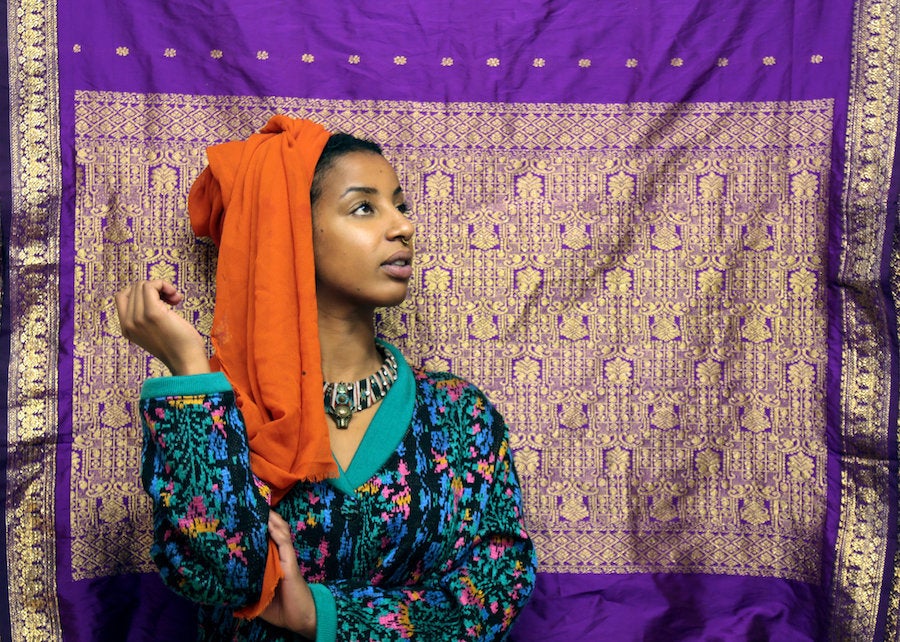 "Third Culture Kid" is a term used to describe a child who grew up in a culture different than their parents'. For Atem, the word alludes to the mystifying reality of being a living contradiction, albeit a very well-dressed one. "Being a Third Culture Kid means recognizing there's a space that exists between the culture we're from and the culture we're living in," she explained in an interview with i-D.
"I feel not South Sudanese enough, or not Australian enough. I have to accept that I'll never be both: those ideas are completely fabricated from outside of myself. For a lot of people who realize they exist in that in-between space, it's kind of upsetting because you're neither this nor that. But being a third culture kid can be whatever you want," she said.
For her portraits, Atem took hints from groundbreaking West African studio portraitists like Malick Sidibé and Seydou Keïta. Between 1940 and 1960, Keïta took now-iconic black-and-white portraits of Malian citizens and families, mixing and matching elements of Western and African visual culture to yield vibrant modern portraits that represented the true complexity of African identity at that precise and precarious moment.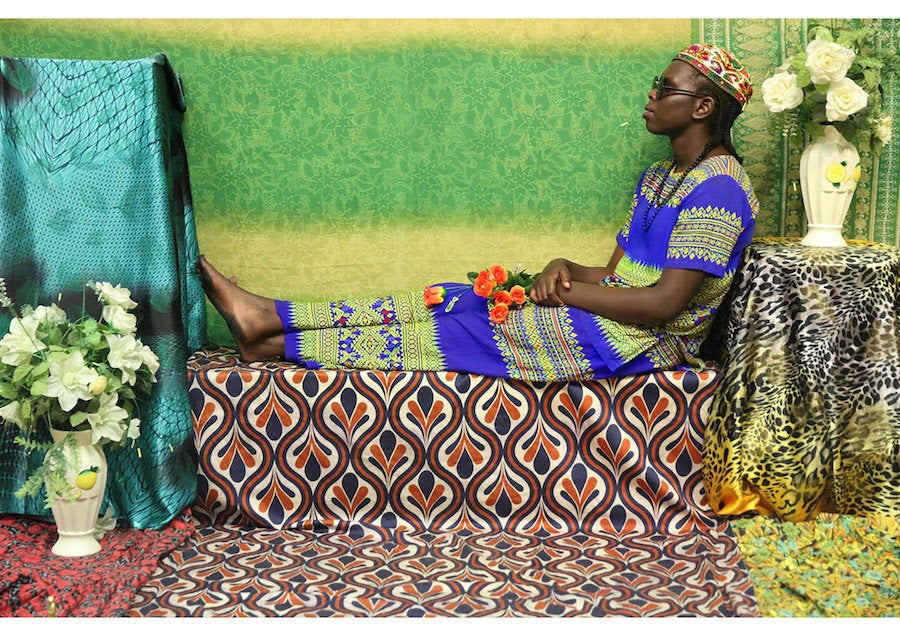 Sidibé emerged in the 1960s as Mali's only traveling documentary photographer, snapping smartly dressed youths letting loose at parties and nightclubs. He also opened up a studio, which he draped in colorful African fabrics, and supplied extra accessories for subjects looking to add some extra pizzazz. "He really changed the way Westerners look at Africa," gallerist Jack Shainman told The New York Times. "He captured the newfound freedom after colonialism — that time, and that moment."
The residue of colonialism still looms large over the culture of Africa and the African diaspora. This is another subject Atem is interested in researching and exploring. There are countless elements now associated with African culture that were first introduced by European colonizers, from wax print fabrics to studio portraiture itself. Eventually, these elements became part of the fabric of the African experience, their origins often muffled or forgotten. 
Like Sidibé and Keïta, Atem incorporates elements of Australian and African culture into her photographs. Brilliant fabrics and traditional West African dresses radiate alongside hip sunglasses, ripped denim, and the occasional fedora. Her vibrant photographs depict a generation for whom identity cannot be expressed in a place of origin or a single phrase. Rather, the self is multiplied and ever-changing, limitless in its lack of borders and laws. 
"I think it is really political and a huge act for people of color to claim their identity in loud and obvious ways," Atem said. "I think that's really cool and important."
Calling all HuffPost superfans!
Sign up for membership to become a founding member and help shape HuffPost's next chapter
BEFORE YOU GO
PHOTO GALLERY
2016 International Drone Photography Contest Winners