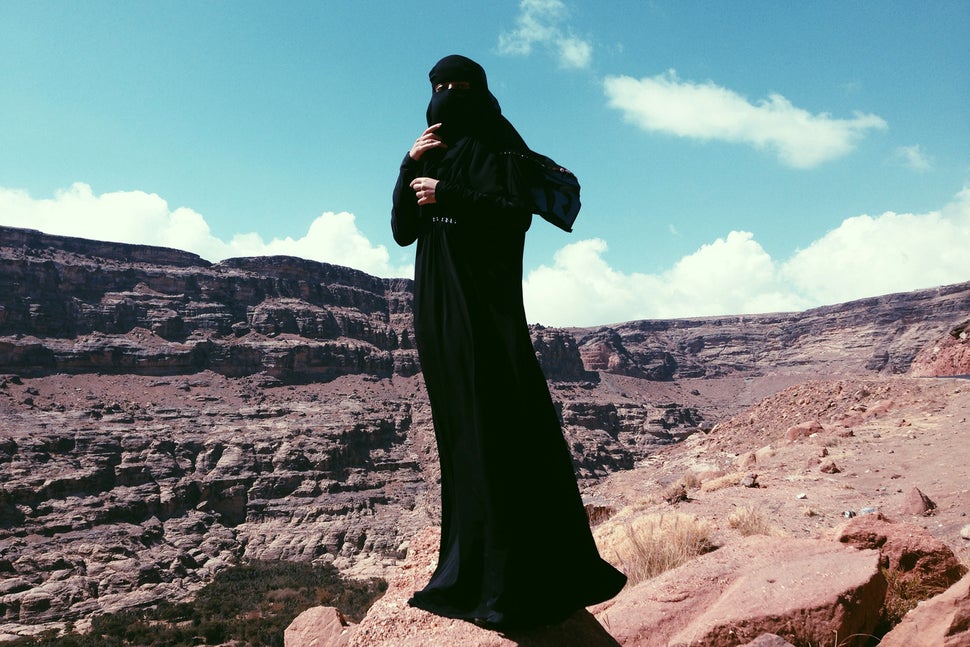 Photographer Yumna Al-Arashi was born and raised in Washington, D.C., yet Yemen still feels like home.
After a recent trip there ― on assignment as a photojournalist traveling through the country's small towns and mountain roads ― she became peeved by a question she was asked over and over again by outsiders: How are women treated in the Middle East?
She felt as though the question framed the women she knew as strong leaders within their families and communities as victims who needed protecting. "There was a fight in me to defend them after being so drained of hearing the repeated question of my experiences as a woman in the Middle East," the photographer explained to The Huffington Post.
For many on the outside looking in, the hijab, niqab, burqa and other types of coverings are symbols of maltreatment and oppression, of free will covered up, of all that many expected to find in Al-Arashi's responses to their questions. And yet to the artist herself, they are something totally different.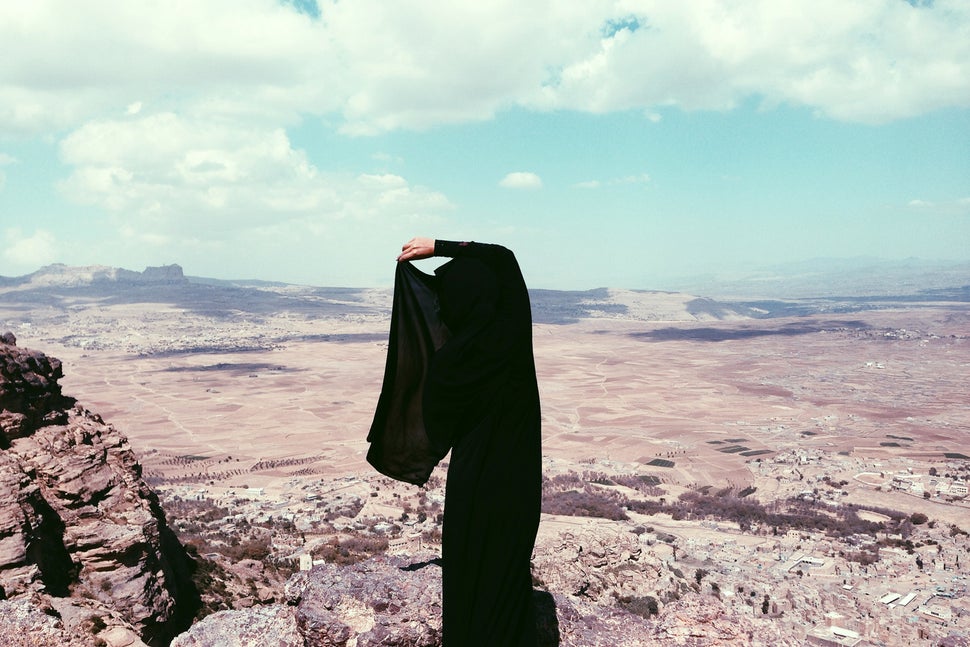 Because Al-Arashi was traveling shortly before the Yemeni Civil War erupted, uncertainty loomed over the landscape she observed. Checkpoints punctuated the horizon and rebel graffiti served as a constant reminder of the bubbling unrest. It was a dangerous atmosphere for anyone, especially an American journalist. And yet, under the protection of her head and body coverings, Al-Arashi felt safe. The garment became a source of strength and protection.
"There was a certain power I experienced while wearing the hijab, I wanted to capture that," she explained. [Editor's Note: The images in the post show Al-Arashi and friends in Yemen in niqab.]
In her series "Northern Yemen," Al-Arashi captures the majesty of the Yemeni landscape as well as the women who inhabit it. "I wanted to show another side of wearing the hijab, one that portrays ninja-like qualities; power, grace, beauty," Al-Arashi said. "Through this, I learned how to embrace the need to wear the hijab in such countries, and the advantages it brought me in my work."
In Al-Arashi's photographs, coverings resemble a superhero's uniform, shielding and empowering its wearer in its night-colored drapery. Through the images, Al-Arashi hopes to shift the conversation around women's rights in the Middle East away from its usual trappings, and in doing so, help stop the worldwide habit of policing women's clothing and bodies.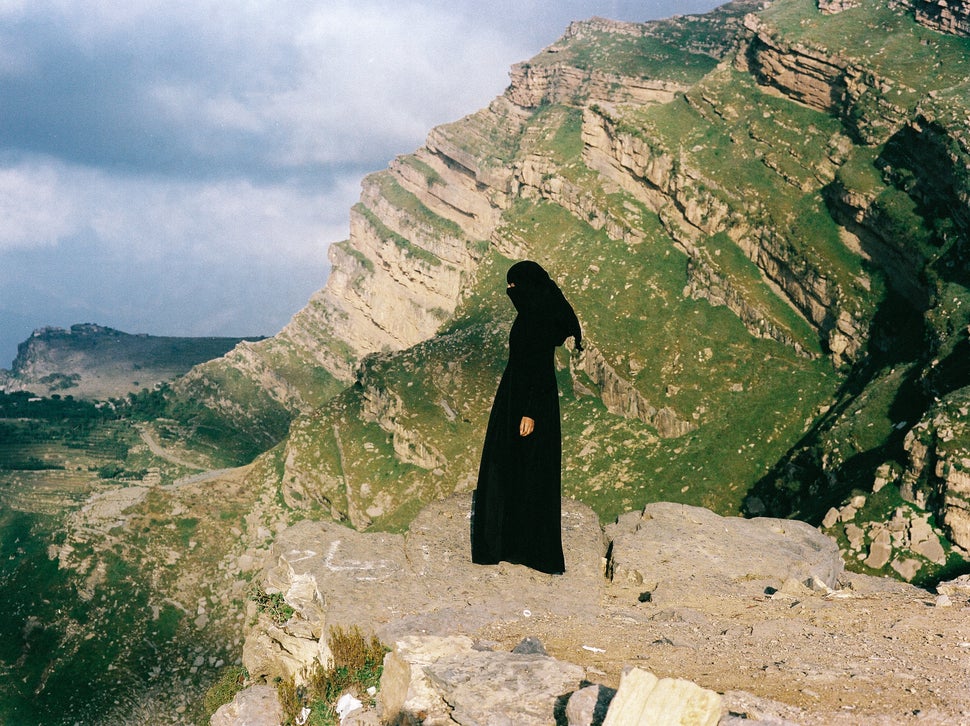 "People often disregard Muslim women as being incapable of power or identity simply because they wear hijab," the artist said. "I believe women's emancipation does not require women to adhere to any way of dress ― whether it is hijab or bikinis. Defining emancipation based on physical appearance is not adhering to the truest form of the word. Woman's emancipation enables a woman to have equal rights in every realm no matter how they dress."
The artist also hopes to illuminate the ways in which hijab and niqab are misunderstood in the West; how the charged garments are not necessarily symbols of persecution, but quite the opposite. "In some ways, I find hijabi women to be more free than others ― free of judgement based off appearance in their community, and so much more. There is a respect for a woman in a hijab that is not seen in the Western world. I do not believe I am any more free than a hijabi woman because in American culture I am expected to act, look, and carry myself a certain way, and even when doing so, I am not treated with full respect."
"Emancipation will come when we can fully respect a woman," Al-Arashi concluded, "no matter how she looks or where she comes from."
Calling all HuffPost superfans!
Sign up for membership to become a founding member and help shape HuffPost's next chapter
BEFORE YOU GO
PHOTO GALLERY
30 Artist Names You Are Probably Pronouncing Wrong