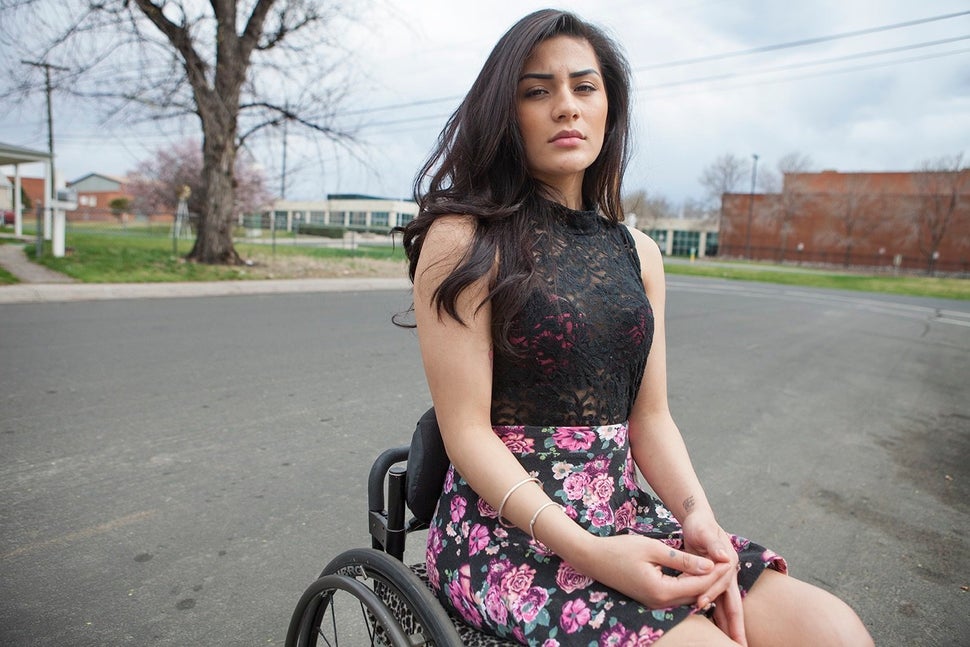 Karina was standing with friends outside her Aurora, Colorado, high school when she was shot. The unintended victim of a drive-by shooting, Karina had to become a wheelchair user at 16 years old. 
Stories like Karina's are as horrific as they are commonplace. Homes, schools, movie theaters, nightclubs, religious centers, small businesses and city streets — there are virtually no places on American soil safe from the possibility of gun violence. 
Photographer Kathy Shorr was held up at gunpoint, alongside her young daughter, during a home invasion. As Shorr wrote in an email to The Huffington Post, the experience revealed "what it felt like to have someone have the power to control your destiny and possibly the destiny of someone you loved."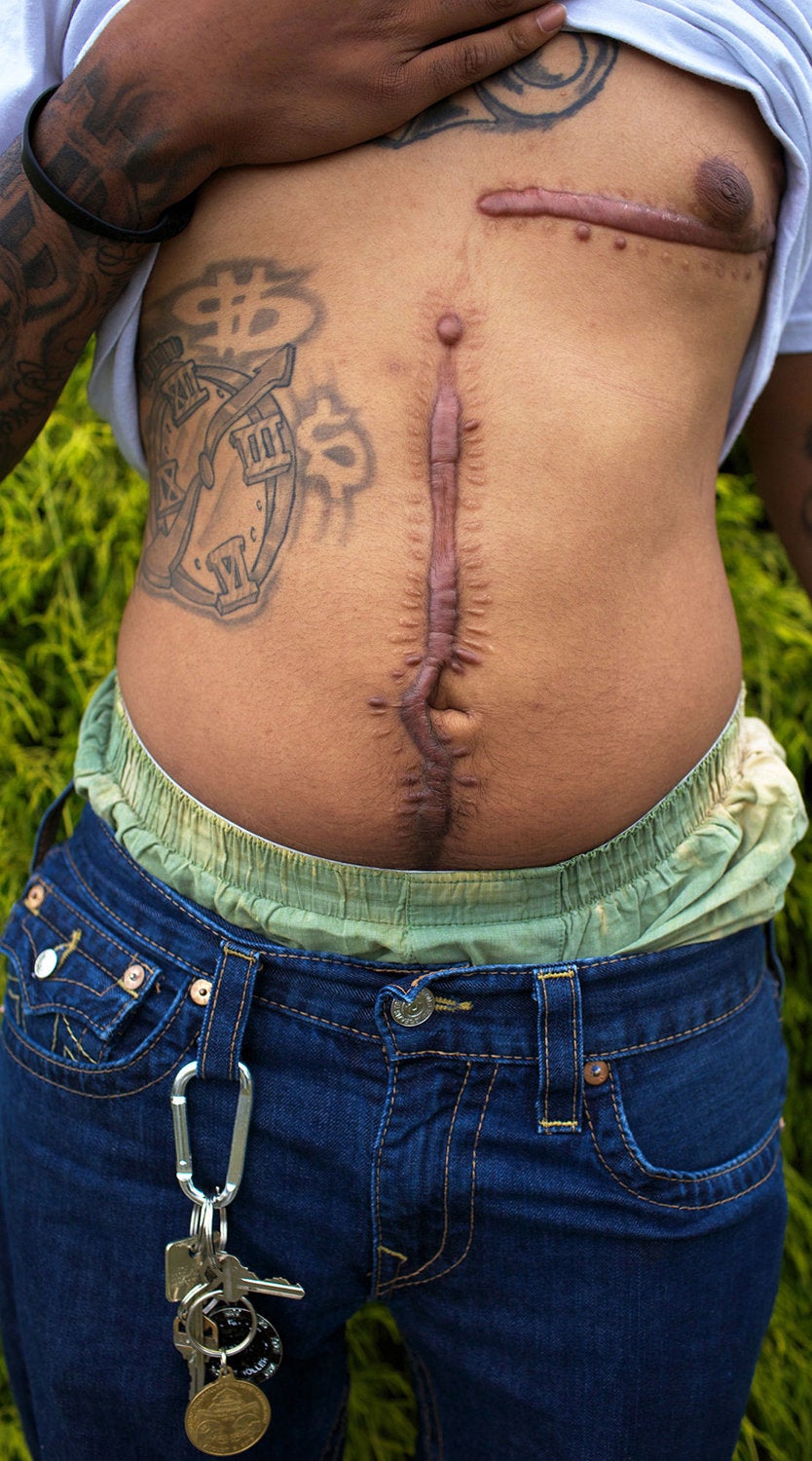 Thankfully, neither Shorr nor her daughter were physically hurt during the robbery. However, the trauma left deep scars. "The emotional impact of a gun pointed at you is a feeling that stays with you," she said.
The event inspired Shorr to think critically about the growing epidemic of gun violence in America, as well as the way the issue is confronted and discussed. "Gun violence had become an issue that had no gray; it was only black and white," Shorr said. Talking about guns was always a debate leading nowhere, a screaming match where no one was listening. Where was the conversation, the dialogue, the storytelling? 
So Shorr resolved to photograph victims of gun violence throughout the United States. Specifically, she was interested in the many, often nameless individuals who survived. "We always heard about those who died but never about what happened to those who lived," Shorr explained. "It seemed as if they were to just pick up the physical and emotional pieces and just go on with their lives.  I felt it would be important to show them and to hear what they had to say."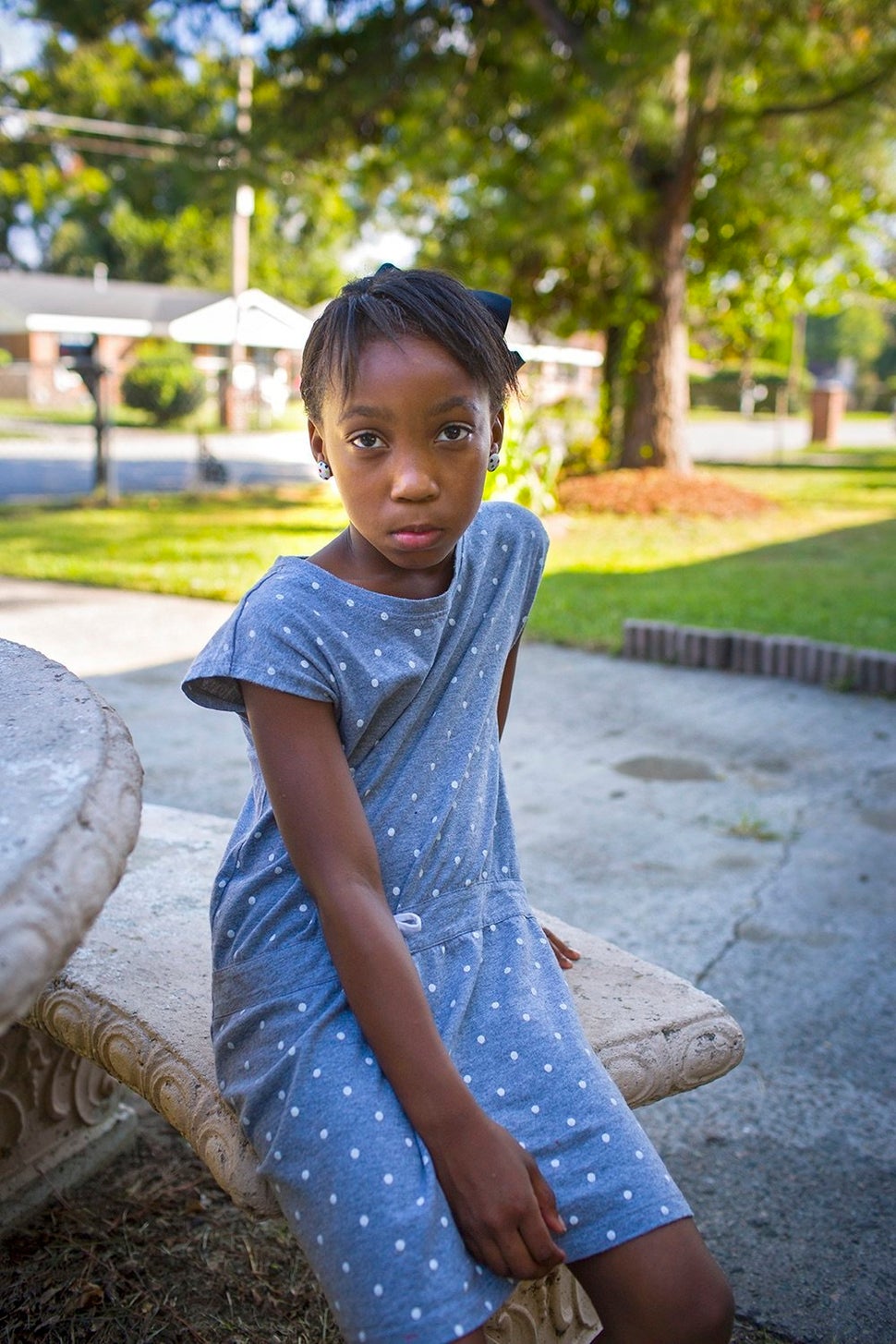 Since 2013, Shorr has travelled the country documenting those whose lives have been forever altered by the power of a gun ― people of all ages, ethnicities, genders, walks of life. One woman was shot in her home by her husband of 41 years, another was shot accidentally by a police officer in the streets of Manhattan. One man was shot by his car mechanic for refusing to pay a bill, while an 8-year-old girl was shot at school after her classmate brought a gun to school. 
Over the course of two and a half years, the photographer travelled 100,000 miles, documenting a diverse and powerful range of American heroes. Shorr made sure to have all ages and ethnicities represented, and funded the entire cross-country project herself. She's now raising funds on Kickstarter to compile her images into a book, including portraits of 101 shooting victims, ages 8 to 80.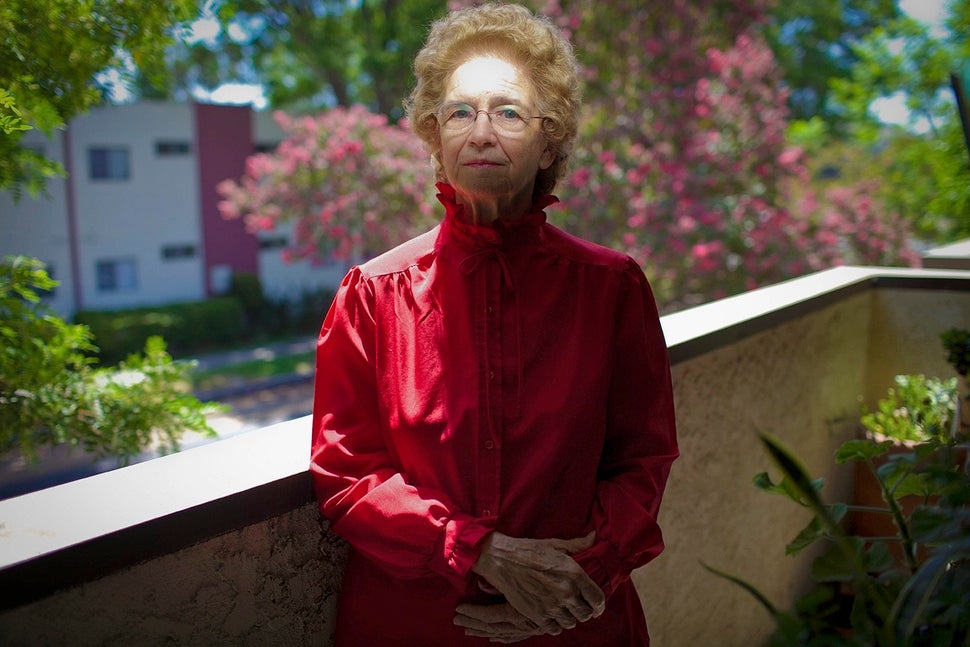 Shorr meets each of her subjects on the day of the shoot, getting to know each other for around half an hour before taking the photo. The individuals share their stories, which Shorr summarizes in captions alongside the images. Some reveal physical scars before the camera, while others communicate their pain through their facial expressions. The range of individuals affected by gun violence, many of whom were struck by chance, is staggering. 
In a debate that is so often thrust into categories of left and right, progressive and conservative, anti- and pro-guns, Shorr hopes to use the power of images to find a middle ground, one every human can empathize with. "'Shot' is not meant to be divisive; many gun owners and an NRA member are featured in the project," she said. "All Americans are affected by gun violence and we all have to talk about responsible gun laws. 'Shot' has never been about extremes ― responsible gun owners are the people who will be the ones that change the rules. After all, most gun owners do want responsible gun laws."
On Aug. 2 alone, there were 19 reported incidents of gun violence in the United States. Twenty people lost their lives; three survived. Schorr's images depict people like them, whose stories often go untold, who are asked to return to their normal lives after experiencing a trauma at once harrowing and, increasingly, banal.
See the faces of lesser-known victims of gun violence below and learn their stories:
REAL LIFE. REAL NEWS. REAL VOICES.
Help us tell more of the stories that matter from voices that too often remain unheard.
BEFORE YOU GO
PHOTO GALLERY
Pivotal Moments In The U.S. Gun Control Debate