Thanks to Facebook and what some would call fate, one lucky couple has photos of their picture-perfect proposal.
Andrew Smith grabbed an impromptu carriage ride through Central Park with girlfriend Cali Harrison during a trip to New York City on May 16. On their carriage driver's recommendation, Smith planned to propose at Bethesda Fountain, but once they arrived, he got nervous about popping the question in front a crowd. As fate would have it, everyone suddenly walked away.
"The second I drop to a knee, this little girl who was not too far from us screams at the top of her lungs," he told the Huffington Post. "She goes, 'Oh my god! He's proposing!'"
All eyes were on the Tampa, Fla.-based couple -- as well as photographer Jessica Sharpe's lens.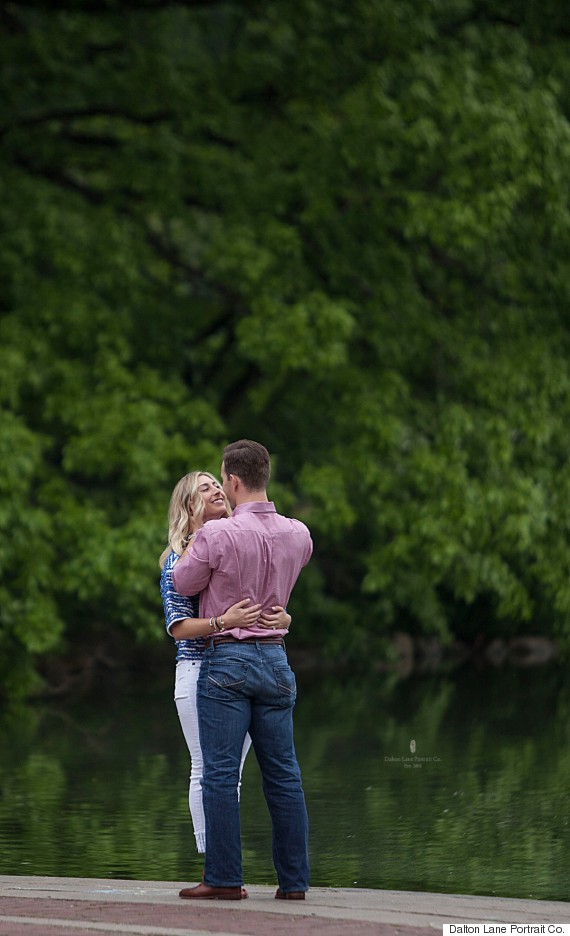 Sharpe, who owns Dalton Lane Portrait Co., happened to witness the couple's engagement while she was waiting for a client at the fountain. She snapped some photos and turned to chat with her fellow photographer. When she looked back to share them with Smith and Harrison, they were gone.
Sharpe posted the photos on her photography company's Facebook page, asking if anyone knew the couple. More than 100 shares and less than 45 minutes later, a woman Harrison knew from high school recognized her in the photos and tagged her. Sharpe was shocked.
"I am absolutely blown away with the fact that we even found them, not to mention how quickly it all happened," she told The Huffington Post in an email. "Less than an hour, that's insane!"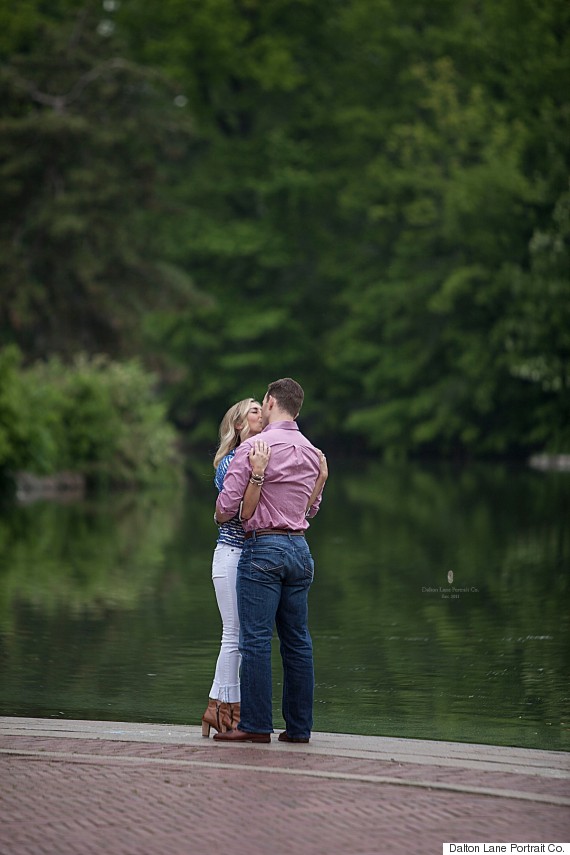 The proposal process didn't start out so seamless, however. Smith ordered the ring in advance of asking his future father-in-law for his blessing, but it wasn't delivered on time. Then, Smith landed in the emergency room with the stomach flu, delaying his plans further. Luckily, all the pieces came together in time for the couple's trip to NYC.
"Everything went so wrong in the beginning, and then it was like the world kind of stood up straight and everything was right in the world for a moment," he said.
The pair, who who met as students at Georgia Tech in 2008 and started dating three years ago, offered to pay for the photos, but Sharpe refused, saying she was "just in the right place at the right time."
Harrison called Sharpe their "angel."
"I think it is just such an awesome testament that social media can be such an amazing thing," she said.
The happy couple have yet to set a wedding date, but they are thinking about tying the knot in spring 2017.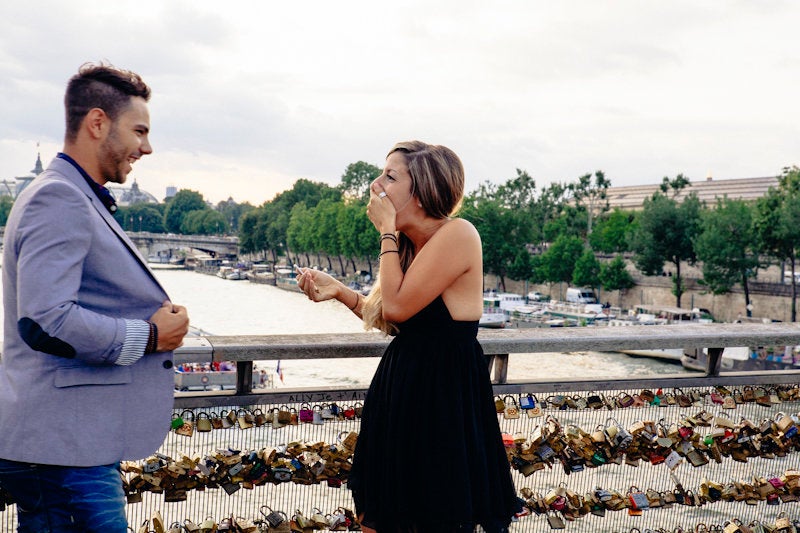 Surprised Proposal Reactions