In her disturbing new series at VII Gallery in Brooklyn, Belgian photographer Frieke Janssens asks viewers if the nostalgia often associated with cigarettes would look as enticing on a much younger crowd.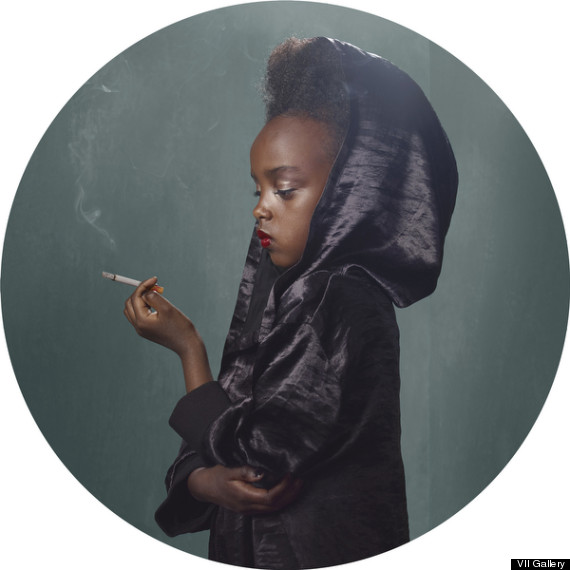 For "Smoking Kids," Janssens dressed four to nine year olds in period costumes referencing the golden age of cigarette culture. The final touch to their retro-chic ensembles was a glowing cigarette (although Janssens' are made of cheese, candles and incense instead of tobacco). According to Slate, the artist was inspired by the viral video of a baby chain smoking in Indonesia.
Although the cigarettes themselves are harmless, there is something truly disturbing about Janssen's hazy, seductive depiction of innocent children enjoying a smoke break. This is not the photographer's first time creating provocative images, however; last year she took portraits for her subjects' tombstones.
What do you think, readers? Do Janssen's photographs illuminate a hypocritical view on smoking in contemporary culture or are these photographs needlessly contentious? Let us know in the comments.
"Smoking Kids" is showing until February 8 at VII Gallery in Brooklyn.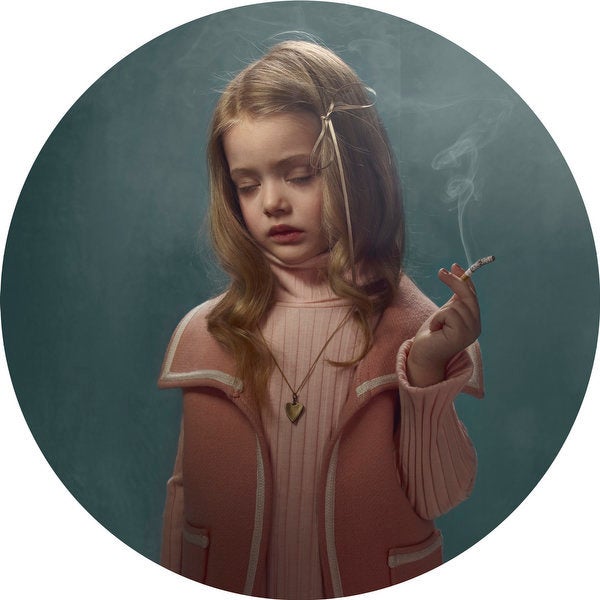 Frieke Janssens
Popular in the Community