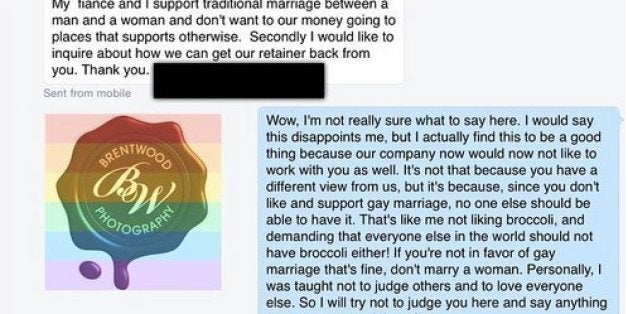 A photographer in Florida says he lost a client after he showed his support online for marriage equality. His response to the situation has won him legions of fans.
Lee says a client later contacted him to say that they would no longer be "using [his] services" for their upcoming wedding.
"My fiancé and I support traditional marriage between a man and a woman and don't want to our money going to places that supports otherwise [sic]," the client allegedly wrote.
The photographer shared a screenshot of the exchange on Facebook Saturday, with the caption: "Lost a client for supporting gay marriage. But that's ok! We love everyone, even this now former client who may not have liked our reply. Lol."
This was Lee's full response to the client:
Wow, I'm not really sure what to say here. I would say this disappoints me, but I actually find this to be a good thing because our company now would now not like to work with you as well.

It's not that because you have a different view from us, but it's because, since you don't like an support gay marriage, no one else should be able to have it. That's like me not liking broccoli, and demanding that everyone else in the world should not have broccoli either! If you're not in favor of gay marriage that's fine, don't marry a woman.

Personally, I was taught not to judge others and to love everyone else. So I will try not to judge you here and say anything more as to my opinion of you.

At Brentwood Photography we see love in all forms. Now as far as your retainer goes, I hope you'll read the first article in the contract you signed stating that this retainer is nonrefundable.

But don't you worry, I'm not going to keep it!

Because of this conversation, I have decided to donate your $1500 to GLAAD [the Gay & Lesbian Alliance Against Defamation], a group created to help and support gay rights.

So let me be the first to say [redacted], thank you very much for your donation and support for this great cause!

I couldn't have done it without your money.

Sincerely and with Love,
Brentwood Photography
The Facebook post has since been liked more than 58,000 times, with scores of netizens praising the photographer for choosing principle over profit.
Lee told Buzzfeed that he's also received his fair share of hate mail.
The photographer added that he's been called a "crook" for not returning the money to the client. He stressed, however, that they signed a contract clearly stating that the deposit was non-refundable.
"The retainer is paid for and there to protect us," he told Buzzfeed, adding that the client responded to his message with the words: "Companies like yours are the reason our country is falling apart… Good luck with the queers, ASSHOLE!"
Ultimately, Lee says he's "happy I took a stand."
There's just one thing he wishes he could change.
"The only thing I wish I had changed … is where it says I support 'Gay Marriage,'" he wrote on Instagram Sunday. "While I 100 percent do, I wish I had just said that I support marriage opportunity for all. We shouldn't have to call it 'gay marriage' like it is something different. It's just marriage. Like it is between a man or a woman or a black person and a white person. Every person on this planet deserves their own happy ever after, even if it is different from your view of it."
Before You Go
No union is more profound than marriage, for it embodies the highest ideals of love, fidelity, devotion, sacrifice, and family.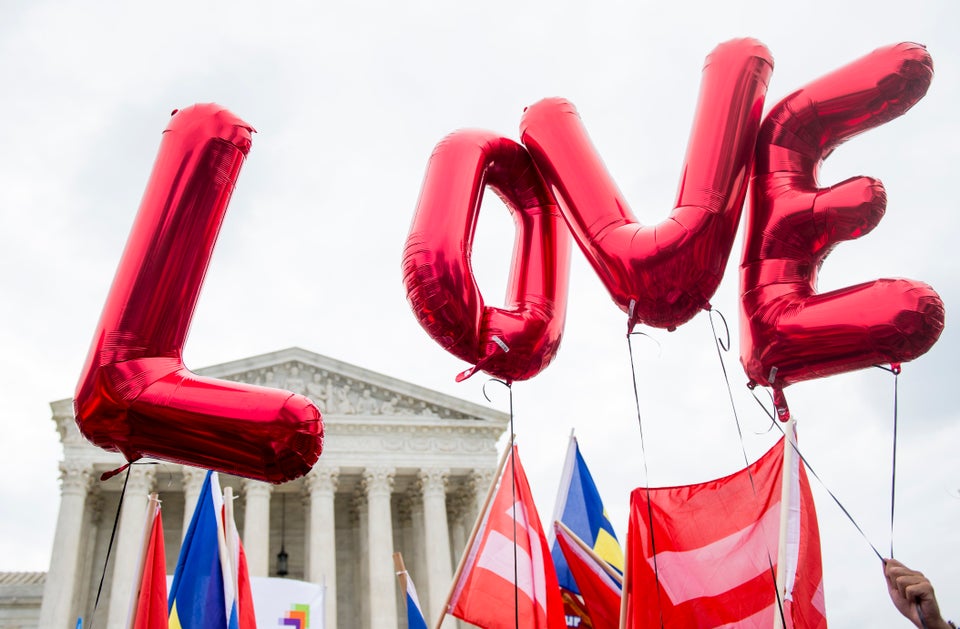 Bill Clark via Getty Images
In forming a marital union, two people become something greater than once they were.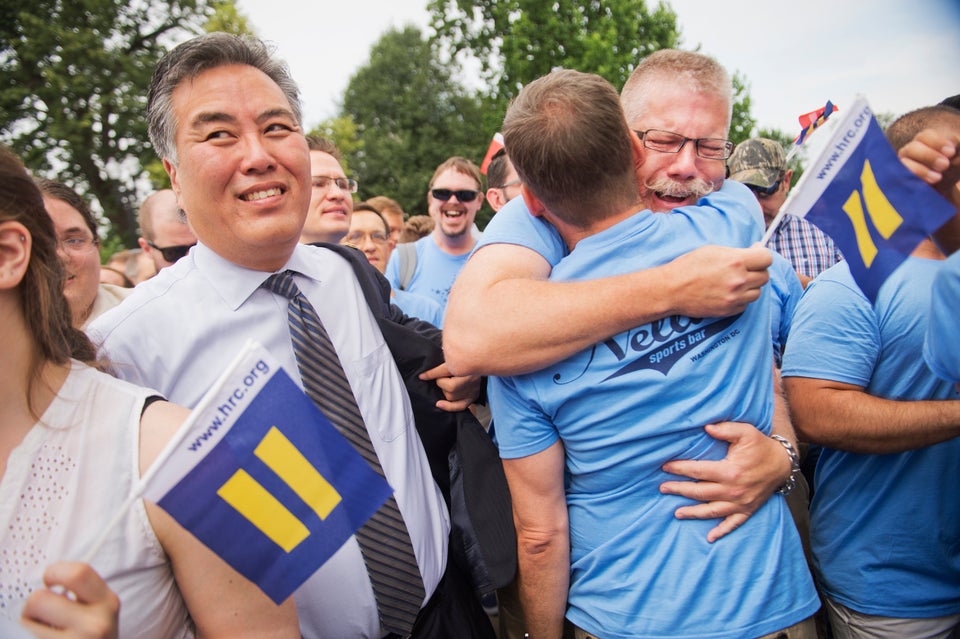 Tom Williams via Getty Images
As some of the petitioners in these cases demonstrate, marriage embodies a love that may endure even past death.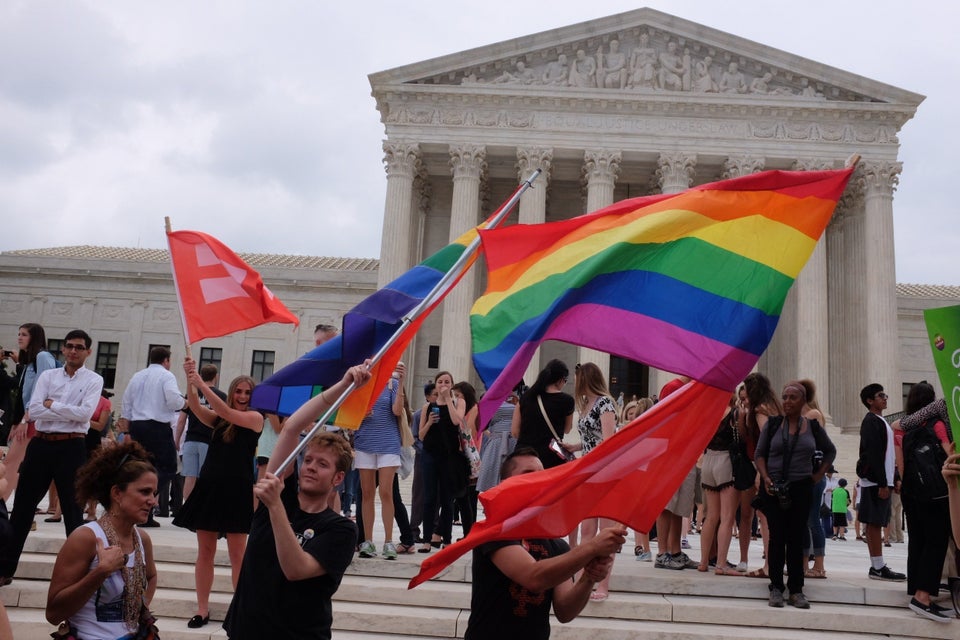 Anadolu Agency via Getty Images
It would misunderstand these men and women to say they disrespect the idea of marriage.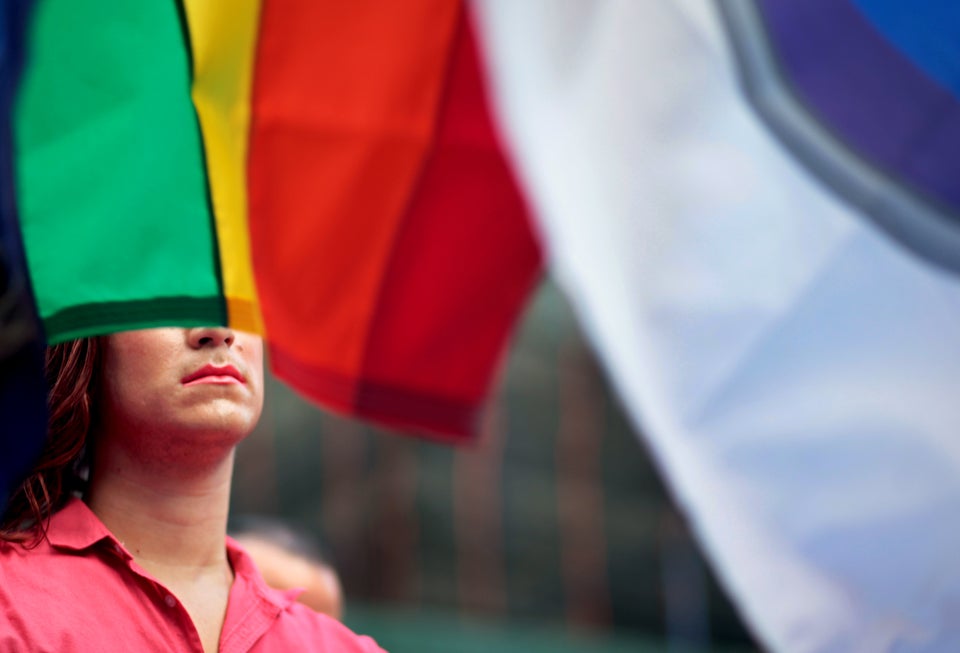 Yana Paskova via Getty Images
Their plea is that they do respect it, respect it so deeply that they seek to find its fulfillment for themselves.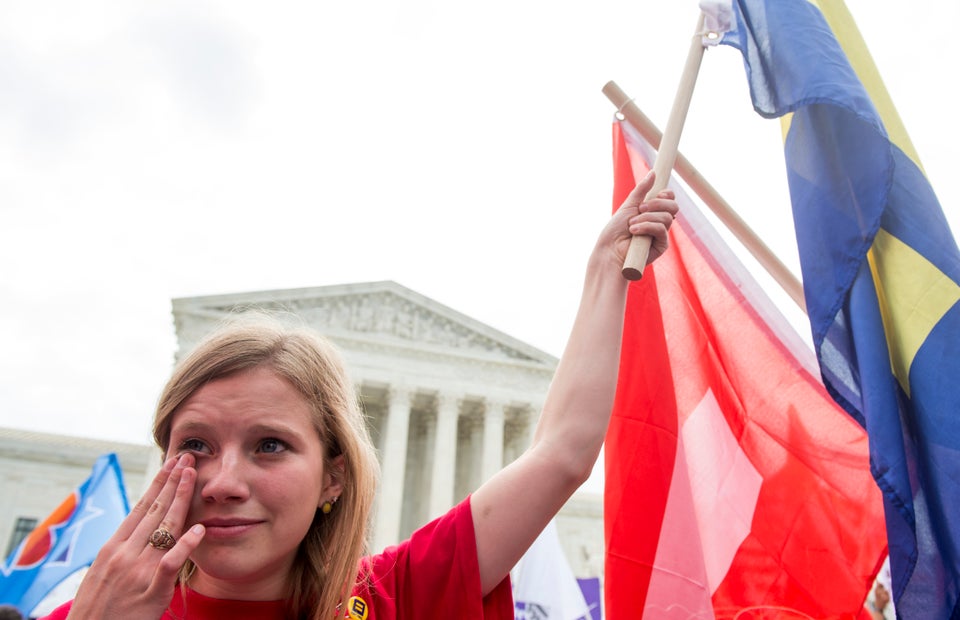 Bill Clark via Getty Images
Their hope is not to be condemned to live in loneliness, excluded from one of civilization's oldest institutions.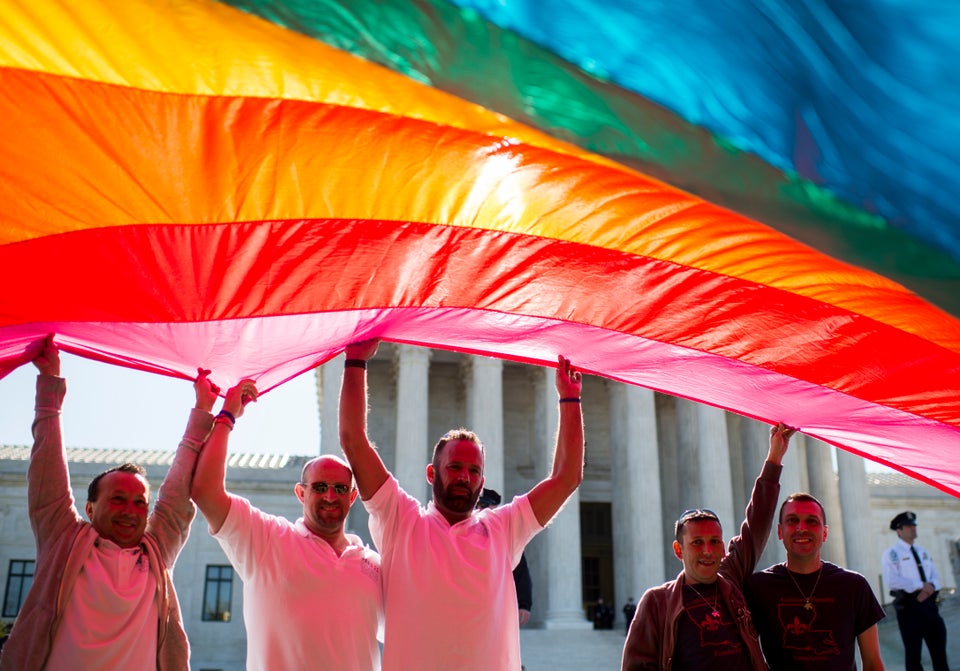 Bill Clark via Getty Images
They ask for equal dignity in the eyes of the law.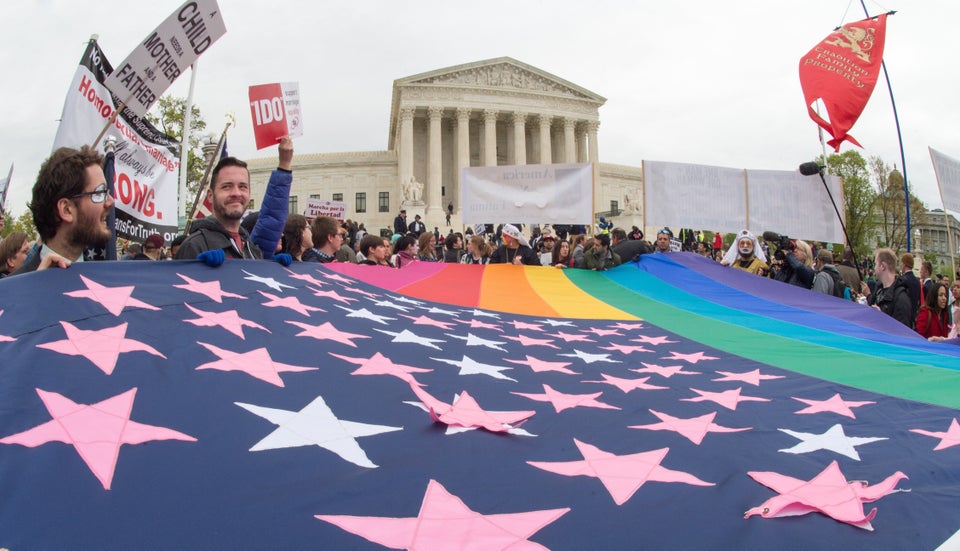 PAUL J. RICHARDS via Getty Images
The Constitution grants them that right. The judgment of the Court of Appeals for the Sixth Circuit is reversed.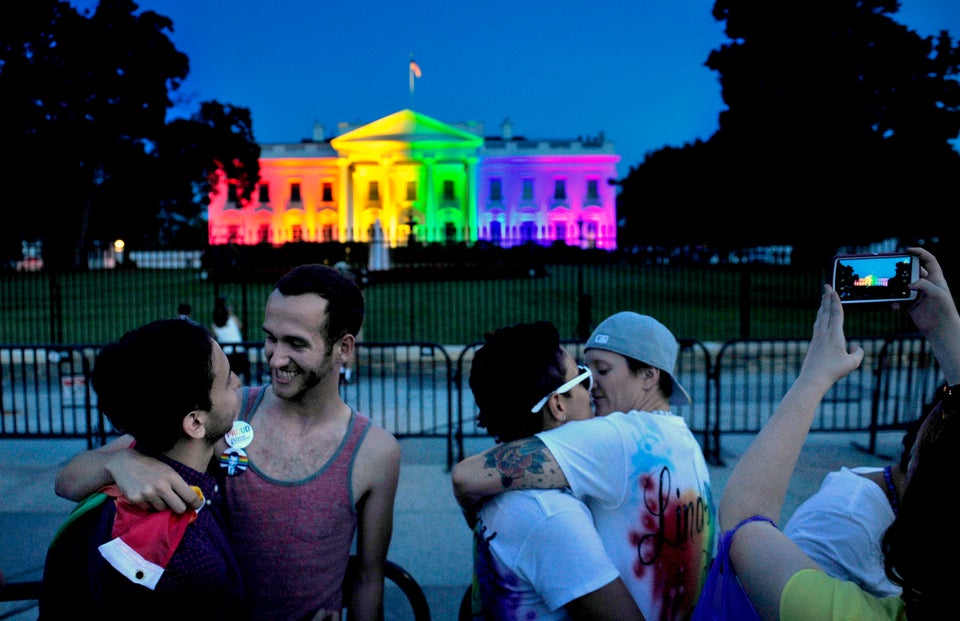 The Washington Post via Getty Images
It is so ordered.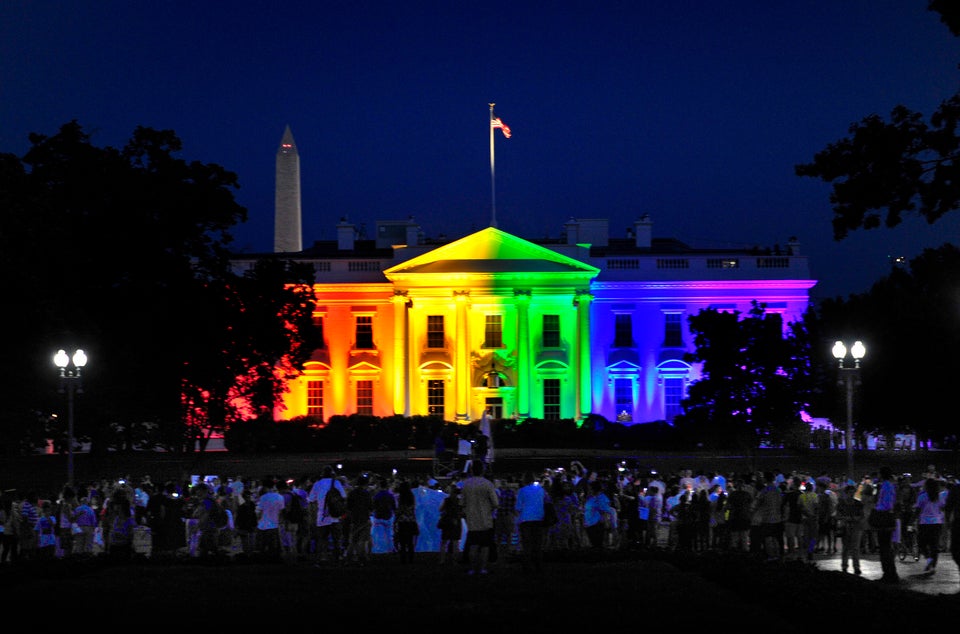 The Washington Post via Getty Images
Popular in the Community