For two years, photographer Karen Haberberg has worked to shed light on children with rare genetic conditions through a book made up of stunning photos.
Rare disorders impacted Haberberg's life before she was even born. Before her birth, her parents lost a child to Tay-Sachs disease, a condition that affects nerve cells in the brain and spinal cord. More recently, her best friend's son was diagnosed with Angelman syndrome, which is characterized by developmental delays and sometimes seizures.
"Hearing my friend's struggles and victories made me realize how little attention families who have children with rare genetic conditions receive and how common it actually is," Haberberg said.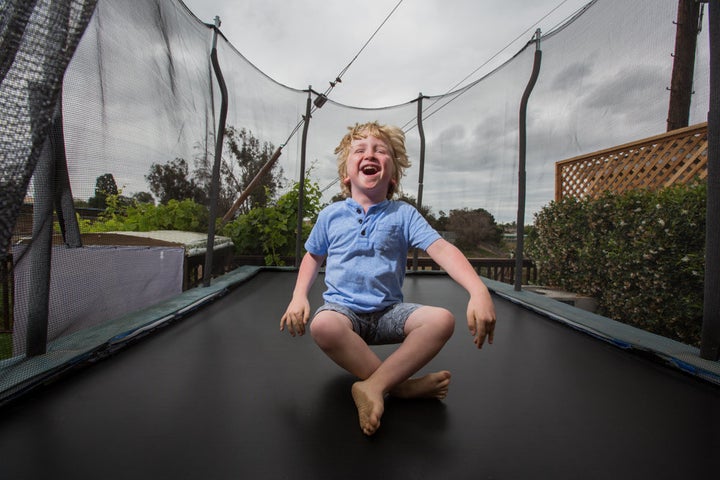 Titled An Ordinary Day: Kids with Rare Genetic Conditions, the book is a project Haberberg described as "a labor of love." It highlights kids with rare conditions such as Mowat-Wilson syndrome (a condition characterized by distinctive facial features and intellectual disability) and Marfan syndrome (a disorder involving the body's connective tissue). Haberberg ensured to focus her attention not only on the children, but also their families to give readers a glimpse at their lives.
"Each family is unique and special in a variety of ways," she told HuffPost. "I feel so privileged to have had the opportunity to enter their private spaces, get to know each child and learn about their specific battles and triumphs. What a gift! I learned what real patience, resilience and perspective really look like."
When asked whether any of the photos particularly stood out to her, Haberberg, who is based in New York City, said, "Choosing one photo from the book feels like I am choosing a favorite child. I purposely didn't choose an image of a child to put on the cover for this reason." The cover features food on what appears to be a dining room table surrounded by kids' artwork.
Haberberg, who hopes to take on similar projects for other causes, did point out what she found memorable about each of the kids in the book, from "the joy in Ian's face as he jumps on the trampoline" to "the beauty in Wyatt exploring the twigs and flowers" to "the intensity of Cassie's eyes."
"I can keep going and choose more, but this will then be a very long article," she said.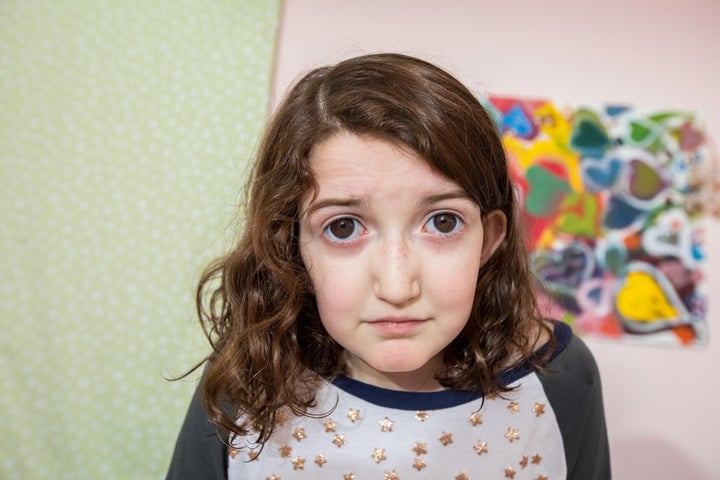 Proceeds from the book will go to Global Genes, a rare disease advocacy organization, to be used for genetic research.
Haberberg told HuffPost she hopes her book connects families affected by rare genetic conditions with one another for support. Many of the parents featured shared stories of feeling like outcasts because of their children's disorders.
"Often times, families with kids who have rare genetic conditions feel isolated and alone. They feel people don't understand; they are often not invited to parties for fear their child will behave inappropriately (like yell out with loud noises) and spoil the event," she said, adding later, "Most of the families I spoke with have experienced being singled out, stared at and judged whether it be at the movies, at restaurants or even in religious institutions."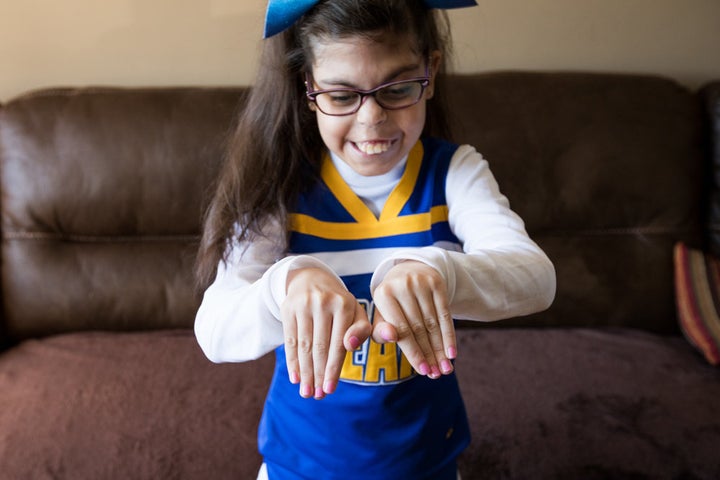 Haberberg also wants readers to learn the importance of being inclusive for kids who may have needs much different than their own.
"At times people do want to help, but don't know how," Haberberg told HuffPost. "They shy away from families with kids who have rare genetic conditions when really they should be asking, 'How can I help?' or 'Can you teach me about your child's condition?' Staring and judging should not be a part of this equation."