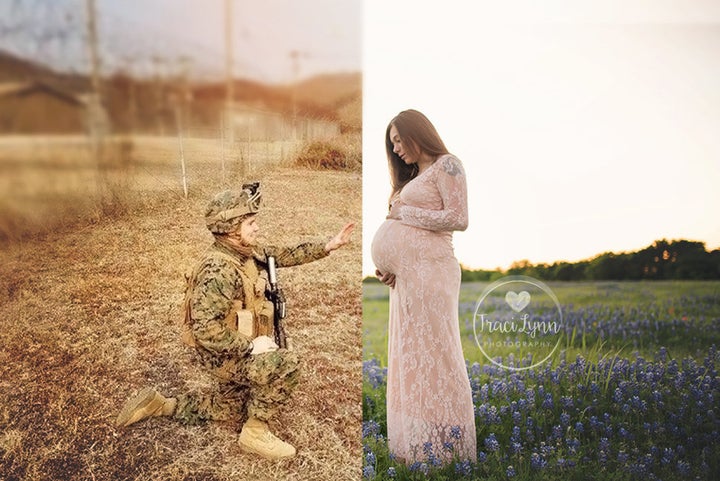 A Texas photographer found a beautiful way to make sure a deployed soldier was part of his wife's maternity photos.
Nicole Bedwell was expecting her first child with her husband Wesley when she hired Traci Fugitt of Traci Lynn Photography to do a maternity shoot. Wesley was stationed 7,000 miles away in Japan and couldn't be present for the shoot, so the two women decided to find another way to make him part of the photos.
"We planned to bring props to give a nod to him being away," Fugitt told The Huffington Post in an email.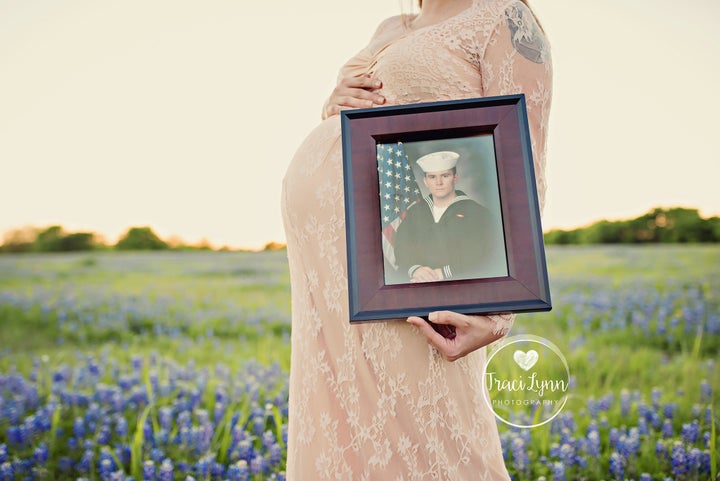 Though Nicole posed with a photo of Wesley and other props to pay tribute to her husband, she and Fugitt also came up with another idea. The mom-to-be asked her husband to pose with his hand outstretched outside in Japan and send the photo to Fugitt.
"I put them side by side to show the difference between the locations in different countries," said the photographer, adding that she believes the final image shows a couple waiting together, despite their separation.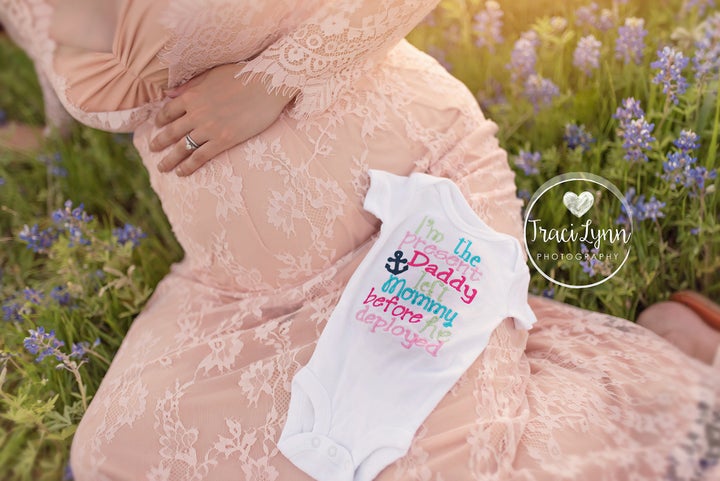 Fugitt said Nicole and Wesley loved the photos, which moved many of their family members to tears.
Though Nicole's due date was April 22, she delivered on April 13 after doctors decide to induce labor due to her hypertension. "Wesley was still deployed, and they had already bought a ticket for the first date," Fugitt told HuffPost. "But Nicole worked for an entire day on the phone getting a new ticket to get him home."
He made it home a day before she was induced.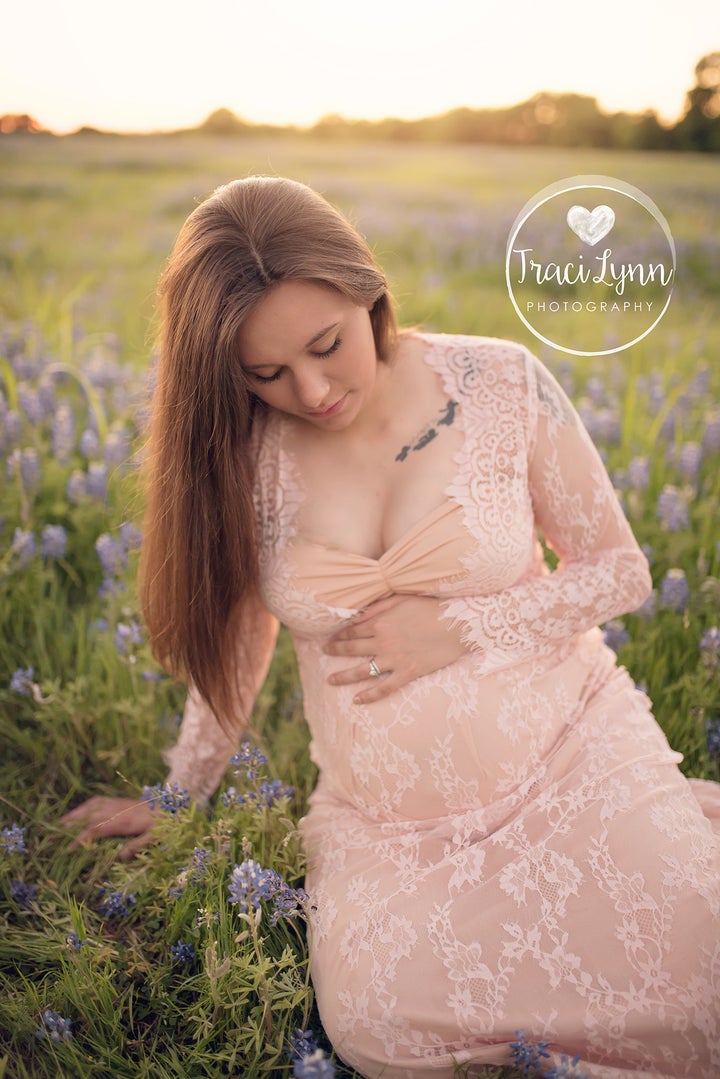 Nicole and Wesley welcomed a baby girl, whom they named Pyper. Though the baby has to spend some time in the NICU due to breathing issues, the family is hoping she will stabilize and go home wit her parents before Wesley has to deploy again.
Fugitt said they're hoping to take newborn photos with Wesley before he leaves as well.
But for now, the side-by-side maternity image is a fitting tribute to their family.
Said the photographer, "Even 7,000 miles away, Wesley's love for his wife and newborn daughter is amazing."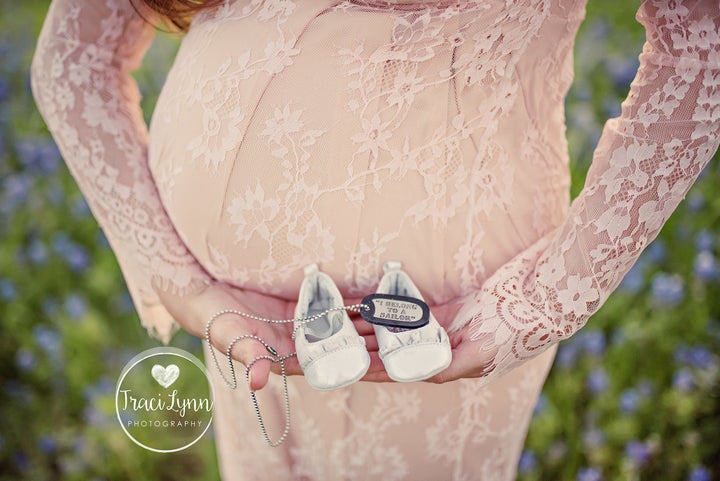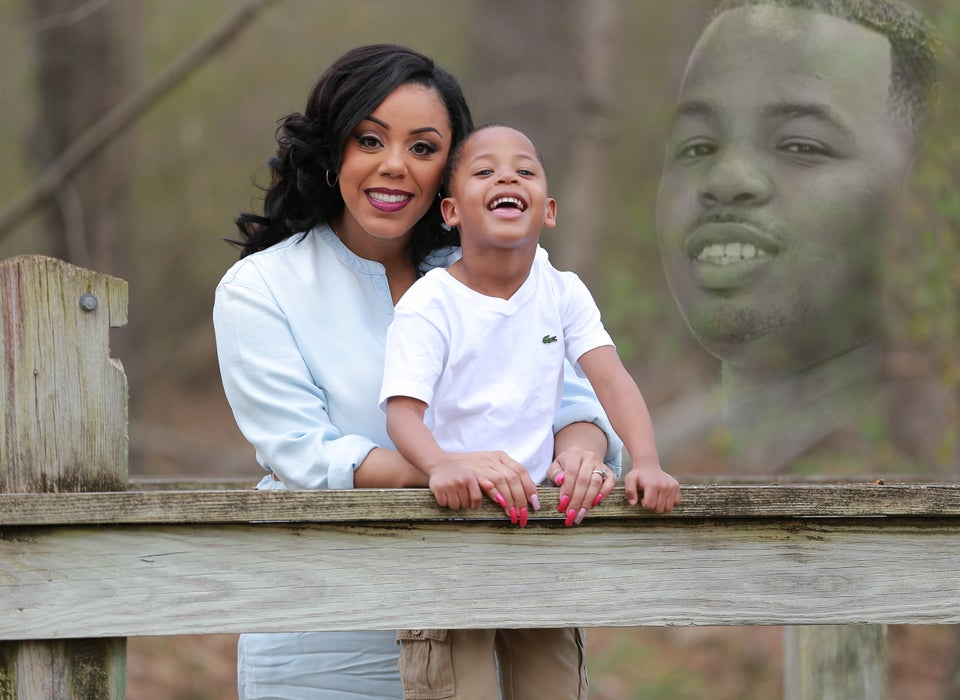 Mom's Maternity Photos Serve As Touching Tribute To Kids' Late Father