Photographer Tara Ruby is on a mission to celebrate moms breastfeeding in uniform. Her recent photo of a mom nursing her baby in a firefighter's uniform accomplished just that.
Ruby, a mom of three based in El Paso, Texas, previously captured an impactful photo of 10 soldiers in uniform breastfeeding their babies. The photo garnered a widely positive response, Ruby told The Huffington Post. She added that it led to conversations with people all over the world who reached out to her to discuss the balance of being a breastfeeding-slash-working mom.
Inspired by these conversations, the photographer was moved to go further.
"The first thing that came to my mind was a firefighter," Ruby told HuffPost. "And the response is just extremely positive."
One Facebook commenter wrote that the picture helped inspire her daughter:
"I showed this to my [5-year-old] daughter. To show her that she can be a mommy AND a [firefighter] (that's what she wants to be when she grows up). So I asked her what does she see. She says 'a mommy taking care of her baby!'
So plain and simple! Nothing sexual. Just taking care of a baby."
Ruby offers these particular photography sessions for free, she told HuffPost.
Ruby placed a callout for new breastfeeding moms on Facebook: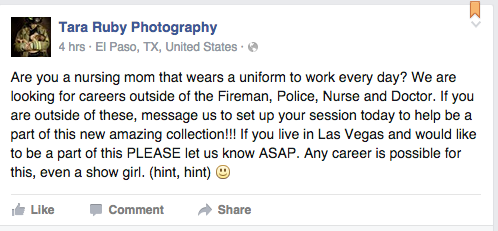 CORRECTION: This article initially stated that the mother in the photograph is a firefighter. In fact, she is the wife of a firefighter.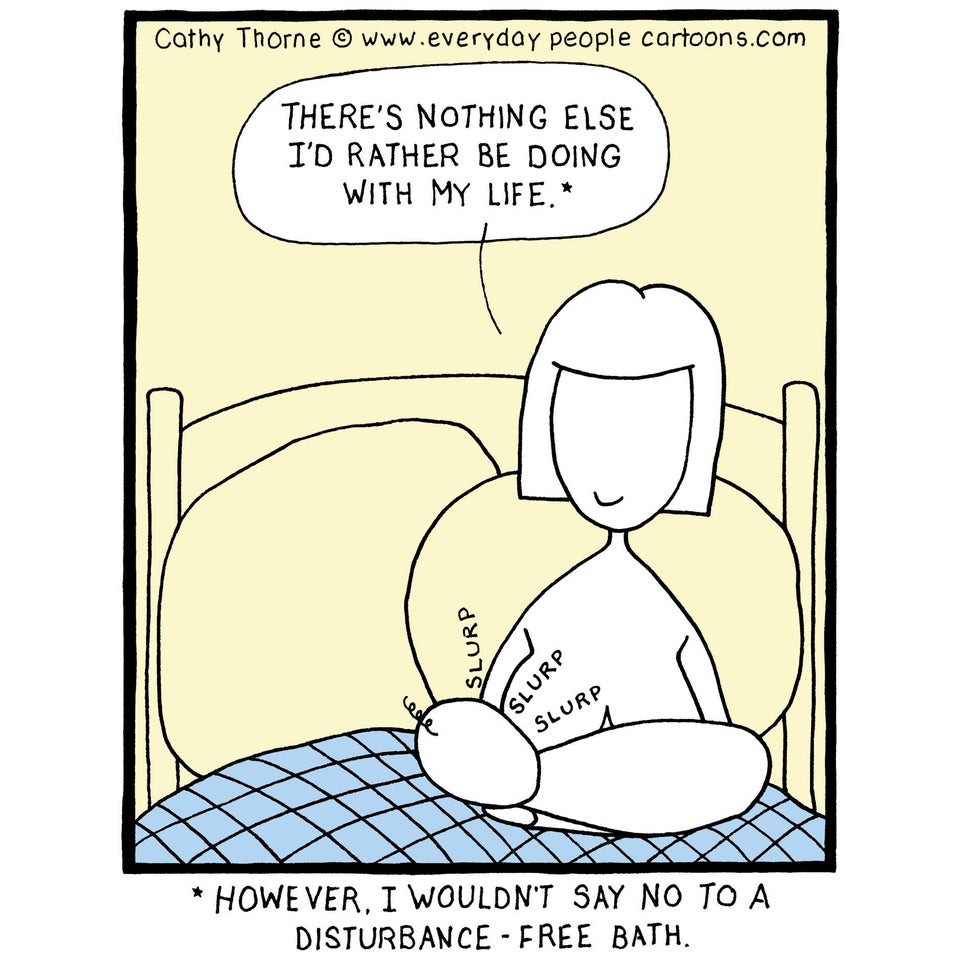 Comics About Breastfeeding