In September, Joseph threw everything he owned into storage and moved into a rusted, steel blue, '83 Volvo station wagon he bought for $800.
His reason for doing so was simple. He no longer saw the point in paying monthly rent to live in the Honolulu apartment that he shared with two other people.
Without the responsibility of rent, Joseph now uses his money for projects or camera equipment he would't be able to afford otherwise. "I was never at home anyway," he added.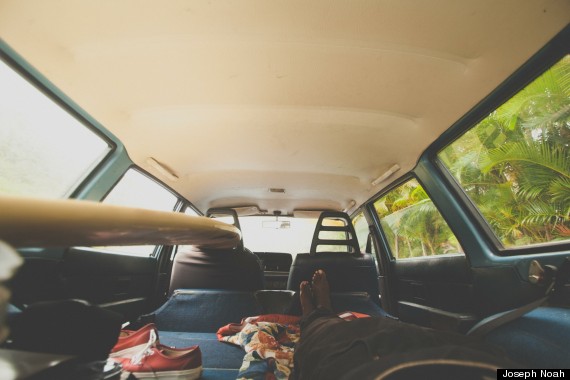 Joseph started two companies, Joseph Noah Photography and Land & Sea Media, a little over a year ago in his home state of Hawaii by taking photos with his $300 camera and selling wholesale prints to different stores.
But after a year, Joseph burned out. He felt like he was only running his business to make rent every month and he was beginning to lose touch with his creativity. "I was starting to get tired of shooting photos of these people I didn't know," he told The Huffington Post. "I needed to do something for myself."
And he did. By the end of August, he had moved his essential belongings -- a laundry basket of clothes, his computer, camera, and surfboard -- into his car and set out on the road. Now, he makes most of his profits by shooting private events and partnering with bus, diving and snorkeling tours and selling photo packages to tourists. He even has three scuba-certified photographers on his staff.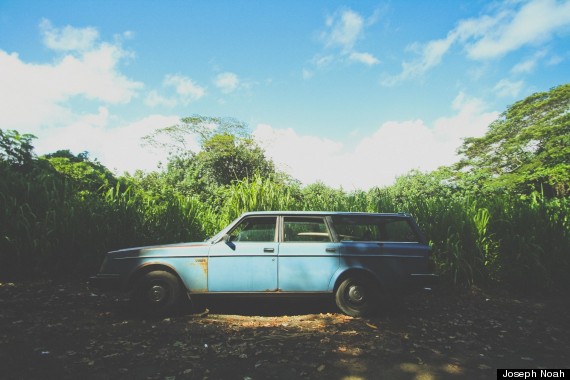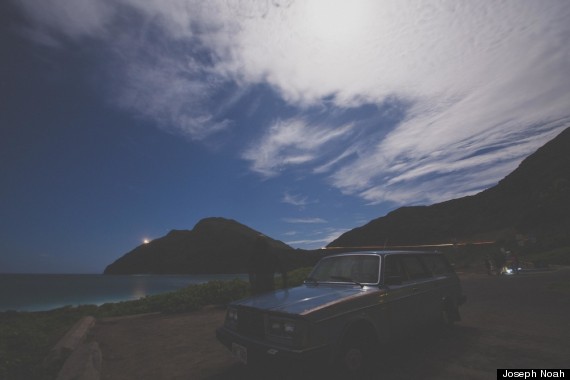 Living out of his car gives him the freedom to roam the island and do what he loves -- take photos, explore and surf -- while also working on his business. While it's actually illegal to live in your car in the state of Hawaii, Joseph, who was born in the island-state, says he knows where to go to avoid getting hassled by police.
There are a few abandoned mansions, for example, that he knows he can park in front of for the night. During his days, he often ventures to Kaena Point, a rugged and remote area on the tip of Oahu's north shore, to shoot photos of golden fields of grass or gaze at the Milky Way in the starry sky. He edits his photos out of various coffee shops ("Starbucks is my second home," he jokes. "I should own stock.") and he makes good use of the public showers at the beaches.
The best part of living on the road, Joseph said, is being able to explore the island so freely. The worst part? The heat. "It's like a sauna sometimes," he said. "I feel like I'm a turkey on Thanksgiving." But the freedom has also taught him the true meaning of living with less.
"I've grown to be really humble," he said. "Before, I was taking all of these [photography] jobs that I didn't want, to pay for rent in this place I didn't really care about. It was a big distraction. Being happy is more important."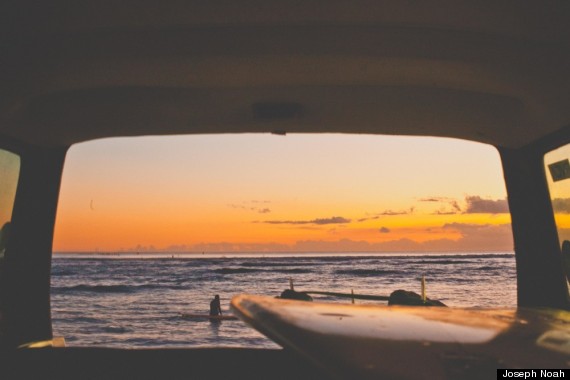 Although it's only been two months, Joseph's adventures have already changed the way he sees his business and what it means to make a living. "When you think of why people have jobs," he said, "it's to make money and pay for stuff they don't even really need." With only the essentials he needs to run his business and live day-to-day, Joseph has had more time to focus on being creative.
"I simplified my lifestyle to just doing what I love," he said, "and it has opened doors for my creativity and made me realize what kind of artist I can be."
Joseph has no plans to settle back into an apartment any time soon. He is perfectly fine hiding away in his car at night or finding a friend's couch to crash on, working out of coffee shops in the day, and continuing to drive his '83 wagon around the island of Oahu, sharing his version of life with the world.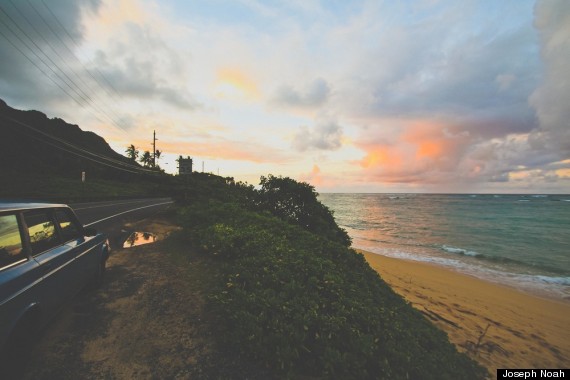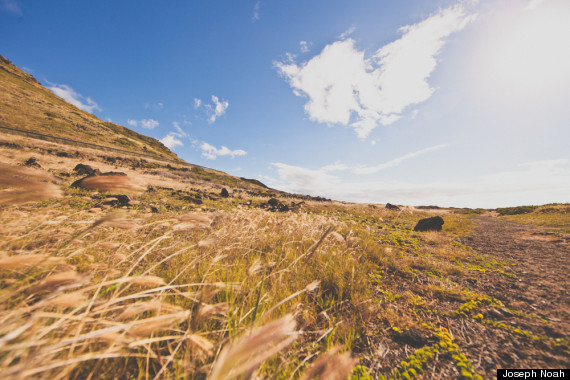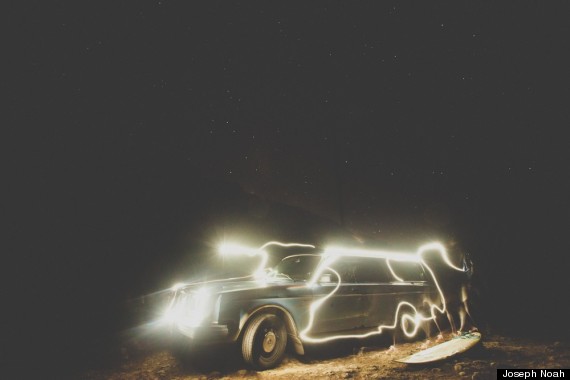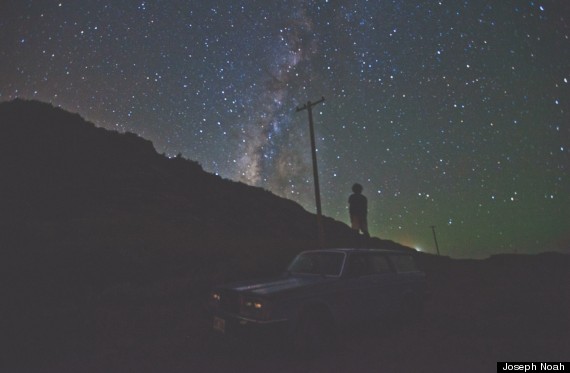 If you or someone you know is taking steps to live a life that's simpler, saner and more fulfilling, we want to hear about it. To submit a Letting Go nomination, email thirdmetric@huffingtonpost.com.