New York wedding and event photographer Jerrit Pruyn proposed to his girlfriend on camera -- but not in the way you'd think.
Pruyn popped the question to his girlfriend, Broadway actress Cara Massey, on Sunday by writing "Marry Me" on an iPhone screen protector and then sticking it to a camera, so Massey would see it when she looked through the camera to take a photo of him.
Pruyn told HuffPost Weddings that the inspiration for his proposal came from his passion for photography, which has rubbed off on Massey. He said Massey especially loves vintage cameras.
"Ultimately, I wanted to propose in a way that would be true to myself, to who we are as a couple and the creativity we share," Pruyn said. "Ideas for my proposal were starting to come together when Cara mentioned that she wished we had more photos together."
Take a look at the creative proposal below: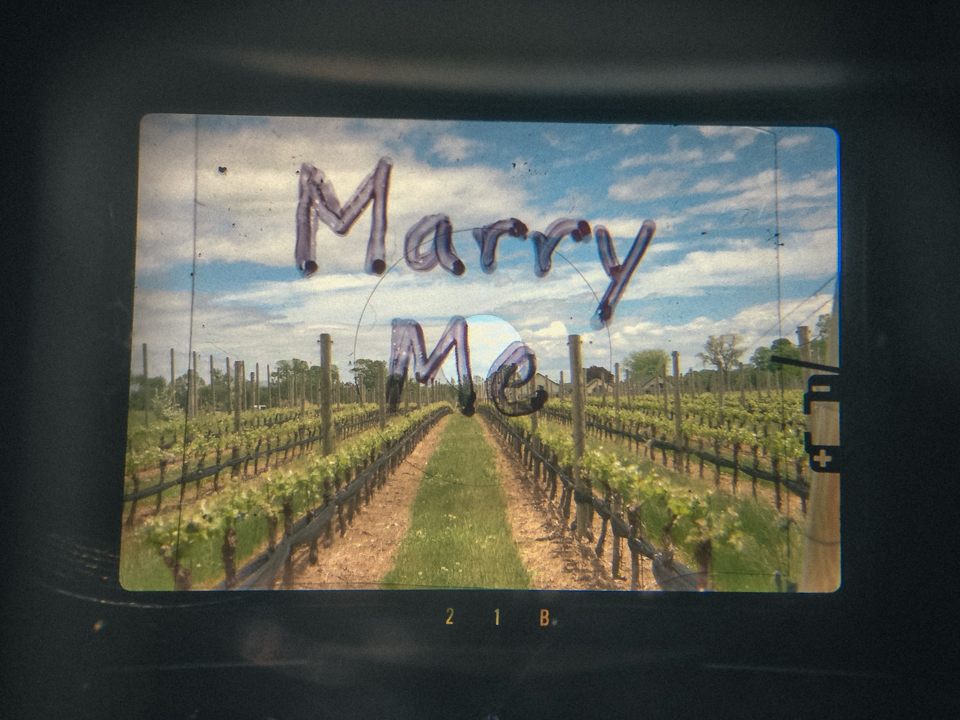 Last Sunday, Pruyn and Massey went to Duck Walk Vineyards on Long Island, where Pruyn set up the camera and tripod and asked Massey to take a photo of him. While she looked through the camera, he got down on one knee and pulled out the ring.
Massey happily accepted, but Pruyn said he purposefully didn't take any actual photos of the proposal. Instead, they plan on engraving the camera with the date and displaying it in their home.
"I knew we would both be overwhelmed with emotion (crying messes) and honestly I wanted to savor that moment," Pruyn told HuffPost in an email. "I wanted the moment that I asked Cara to spend the rest of her life with me to be something that only the two of us will share forever."
Click through the slideshow below to see more photos of the camera, and the happy couple after Massey said "yes."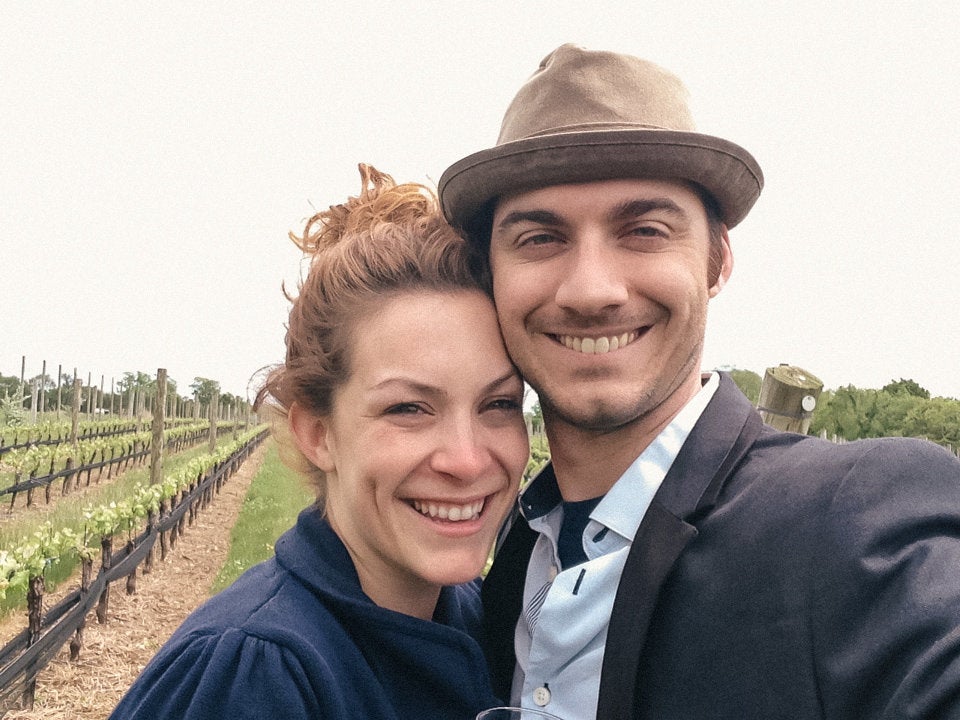 Jerrit Pruyn's Camera Proposal
Related