London photographer Neli Prahova got her start taking pictures of weddings. But when she became a mother to baby Leonardo about three years ago, her creative interests shifted in a different direction.
As Prahova told The Huffington Post in an email, she felt an urge to "use my new skills as a parent to create wonderful images that other new parents would treasure forever." Adding a creative and sometimes comical flourish to newborn photography, the images Prahova captures are whimsical delights.
From dressing babies in superhero capes to hanging them on pretend clotheslines, there's no limit to the photographer's imagination. "I constantly keep an eye on props that I might use for new ideas," she said.
While Prahova noted that photographing newborns takes patience, she found that this was an important trait for parenting as well. "Patience is also the one big thing I had to learn when I become a parent. From the feeding to answering all the questions of my little one right now I think I'm still learning patience. "
Neli Prahova hopes that her photos make nice souvenirs for friends and family, as well as reminders of what it's like to be a new parent "and all of the overwhelming feelings that go with it"
Looking at these pictures of Leonardo, we're overwhelmed with sheer cuteness.
Before You Go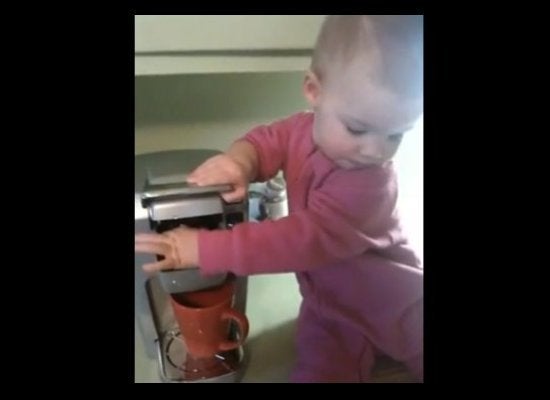 Kids Doing Adult Things
Popular in the Community