A new photo series is raising awareness about workplace discrimination against breastfeeding moms.
Singapore-based photographer and nursing mom Jen Pan created "The Magical World of Breastfeeding" after hearing horror stories about the obstacles to pumping at work that many mothers in her breastfeeding support group faced.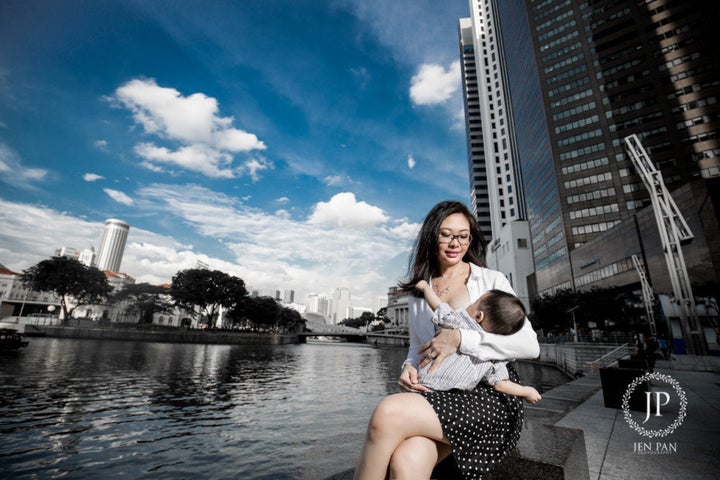 "Many nursing mothers face issues at their workplace but are unable to voice out due to fear of backlash and being outcast later on," Pan told The Huffington Post, adding, "Thus, many of them could only seek comfort from other nursing mothers in a private support group."
According to the photographer's website, one mom in her group said her boss told her to stop pumping because it was "affecting her work efficiency," while another was given the same order because her pumping was "distracting to other colleagues."
These stories of shaming and lack of access to clean, private places to pump inspired Pan to photograph a nursing mom in the Central Business District of Singapore.
"The main intention is to show the beautiful women breastfeeding their babies -- we wanted to celebrate motherhood and at the same time create awareness for the mothers who face difficulties at work place," the photographer told HuffPost, adding that she especially hopes managers will take note of the message.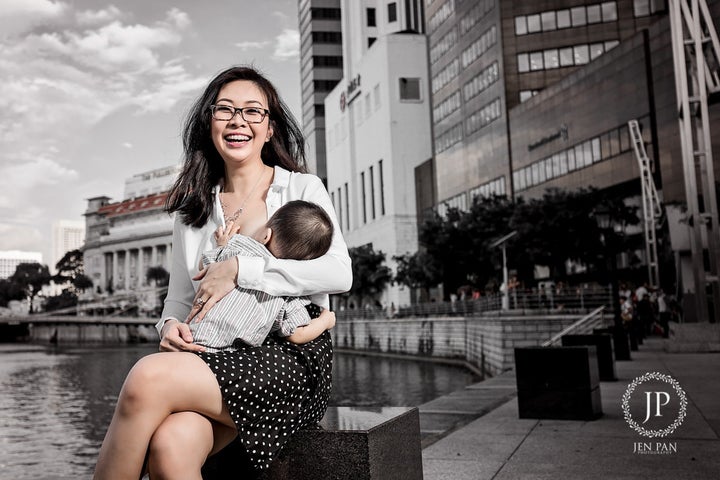 "Mothers need to nurse whenever their baby is hungry and whichever way they feed their baby, whether using a nursing room or using a cover, is dependent on the mother's and baby's preference," she continued. "It's like, you would not fault someone for using either a fork or chopsticks to eat."
Pan's husband Ray, who worked with her on the project, shared his perspective as a father. "When babies are hungry, they need to be fed, regardless of how it is done," he said. "As guys we should just leave the mothers to it and give them the space they need."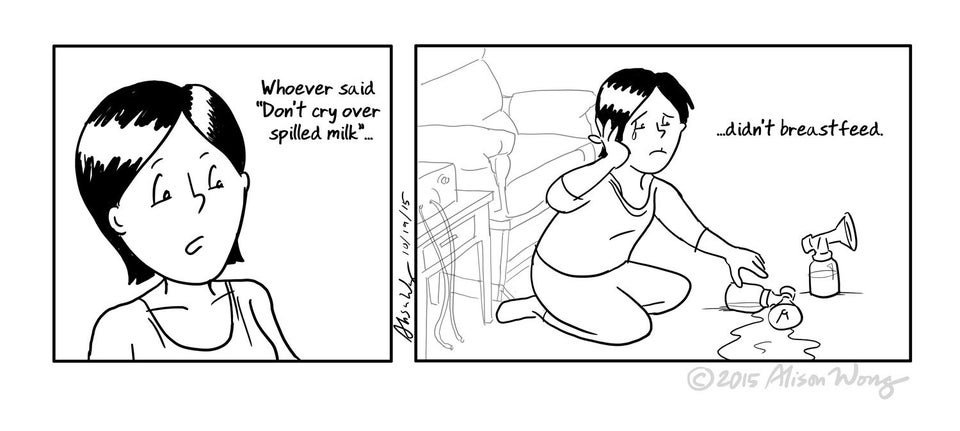 Comics That Sum Up Pumping