A photographer has turned her lens to a group of babies she imagines as Disney royalty.
Karen Marie of Belly Beautiful Portraits took photos of six babies dressed as Disney princesses at her studio in Roseville, California. The mini princesses ― who portrayed Ariel from "The Little Mermaid," Snow White, Sleeping Beauty, Cinderella, Belle from "Beauty and the Beast" and Jasmine from "Aladdin" ― included children of her current clients as well as babies submitted to a model call-out.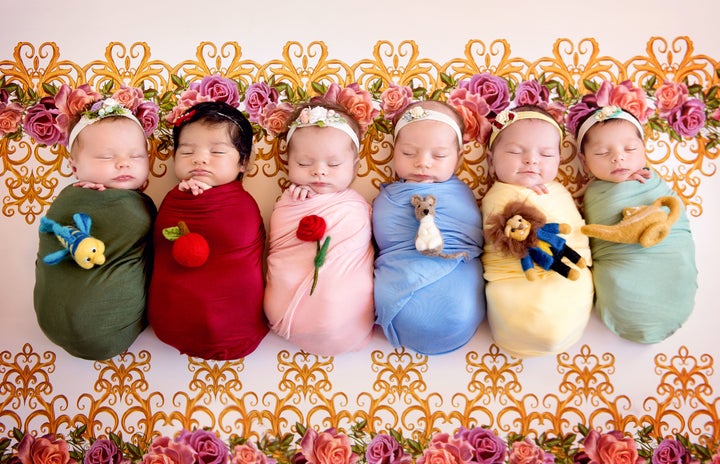 Karen Marie, a mom of three who has done maternity and newborn photography for 11 years and has worked as a labor and delivery nurse and childbirth educator, told HuffPost she felt motivated to do the shoot because Disney has always been an important part of her life.
"The amazing tales of love and heroism have always been an inspiration to me, and now I see it inspiring my girls," she said.
She also designed the sets, which reflected the various settings of the Disney movies, and enjoyed seeing her vision come together at the shoot. Sew Trendy Accessories is responsible for the adorable gowns the babies wore for their photos.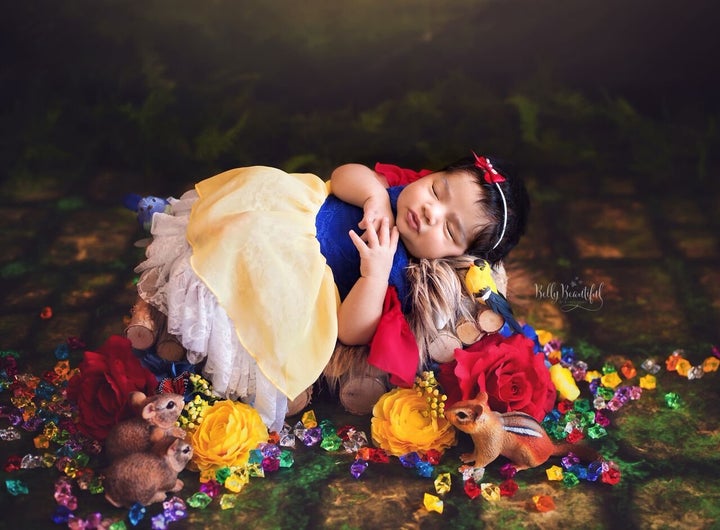 The Disney magic won't stop here for Karen Marie. She told HuffPost she's already working on sets to photograph additional babies as Tiana from "The Princess and the Frog," Pocahontas and Moana. As she prepares for the shoot, she's grateful she's figured out a way to combine two things she adores.
"I feel so lucky that I was able to create a career out of my passion for babies and my love for photography," she said.
See more photos from the Disney shoot below and check out Karen Marie's work at her Belly Beautiful Portraits site and on Facebook.
Related