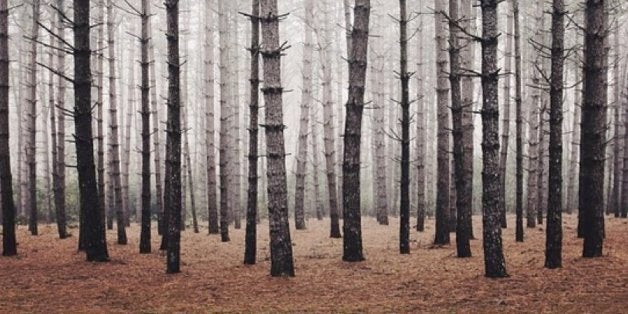 Is your Instagram feed filled with a disgraceful amount of feline-themed glamour shots, food porn and a deluge of shameless selfies? We have a remedy for that. Here are 27 photographers -- professional and amateur, who know how to wield a camera AND a smartphone -- that you should be following. Right. Now.
1. Joshua Lott: This Detroit-based photographer captures an idyllic side of the Michigan city.
2. Adam Senatori: A pilot/photographer who offers gut-wrenching aerials.
3. Vicky Navarro: Mexican architect and designer Navarro has a bright, crisp Instagram account that you can get lost in.
4. Alex Prager: Mining through this contemporary photographer's account is like touring the back alleys of the art and culture world.
5. Brooklyn Street Art: For gorgeous shots of street artworks in New York City, the experts at BSA are your go-to.
6. Paul Octavious: We've said it before and we'll say it again, Octavious knows how to turn a mundane photography trend into a meme-worthy Instagram phenomenon.
7. Hiroaki Fukuda: In need of some cherry blossom beauty? Tokyo-based hirozzzz is here to help.
8. Gareth Pon: For a taste of urban adventuring in South Africa and beyond.
9. David Guttenfelder: He's Associated Press' chief Asia photographer, who's currently on assignment in Rwanda.
10. Theron Humphrey: If nothing else, love Humphrey for the fantastic portraits of his dog.
11. Dirk Bakker: Good rule of thumb -- graphic designers make for excellent Instagram follows.
12. Kevin Russ: Once called "iPhone's Ansel Adams," Russ is a professional photographer who captures stunning images of the American West... with his iPhone.
13. Andrew Knapp: Because Finding Momo is one of the best homages to a beloved pet we've seen.
14. Inez van Lamsweerde and Vinoodh Matadin: For your fashion fix.
15. Janske: Sometimes we just want to gaze upon landscape after landscape after landscape.
16. Sam Horine: An NYC-based photographer you should follow.
17. Scott Rankin: The self-dubbed "photo adventurer" takes breathtaking photographs of British Columbia.
18. Kirsten Alana: We fell in love with this travel photographer via Instagram.
19. Garrett Cornelison: From his profile: "We are important, our lives are important, and our details are worthy of being recorded. Life on Earth is really kind of amazing."
20. Jeff Online: Oh, Paris.
21. Roman Palchenkov: The Russian co-founder of Freezelight is a must-add.
22. Sarah Palmer: She makes snapshots of people's feet look good. Really good.
23. Mike Kus: Again, graphic designers should not be underestimated on Instagram.
24. Dan Rubin: #portraitswithoutpeople
25. Chrysti Hydeck: She's the co-author of Photo Craft, so it makes sense.
26. Jussi Ulkuniemi: An Instagrammer who's "photographing for the love of it."
27. Simone Bramante: Bramante's timing is impeccable.
This list only touches on the surface of Instagram's best photographers. Let us know your favorites in the comments.
Related
Popular in the Community