Everyone knows that as a parent, you have two careers: Whatever you do to put food on the table for your little ones, and photographing the Most Beautiful People On Earth (i.e. your children).
But let's be honest: while some parents are fantastic at the latter, many others lag behind. If you are like most moms and dads in the world, you could probably learn a thing or two about how to take better photos.
In partnership with This Life by Shutterfly, we've brought you the major mistakes parents make when photographing their kids, and tips that will help you rock those photo sessions for years to come.
Mistake #1: Not shooting enough.
Are you a one-and-done kind of mom, harkening back to the days of waiting in line to get your photos developed? Well, let's just say, you may be missing out on a great moment by thinking your job is done after only one click.
Instead...
Don't be afraid to get trigger-happy. In today's digital age, there is no reason NOT to just keep on snapping. Even if you end up deleting 50 out of 51 photos, you will be happy that you made sure to capture that lovely little microsecond.
Mistake #2: Trying to get your kids to sit still.
We all know that's a losing battle.
Instead...
Try to snap photos while your kids are in motion. Forget the poses and perfect angle and just-right lighting: You're much better off going with the flow and capturing your kids as they are. Because even if your kids are being perfect little angels, asking them to "cheese" for the camera will result in stiff, posed photos. Crank that camera up to sports mode and shoot them while they're in action; you just might capture something truly authentic.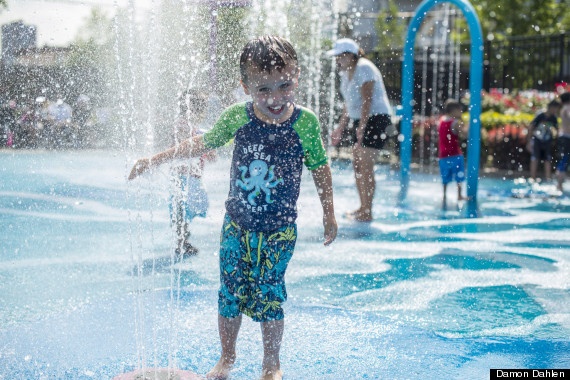 Mistake #3: Planting yourself in one place.
Do you get temporary "photographer paralysis"? Yeah, well, it shows.
Instead...
Be creative. Move around and experiment with your camera angle. Get really into it by perching from above, rolling around down below, and treating your child like the model he or she is.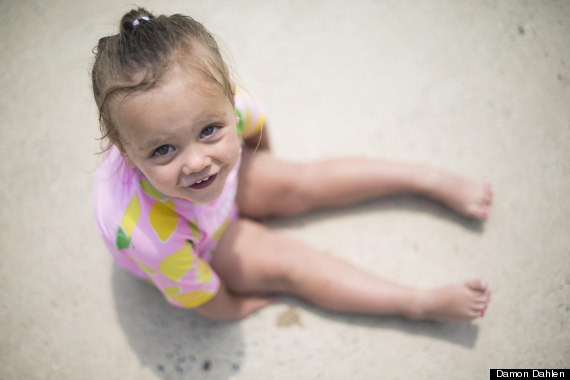 Mistake #4: Forgetting the fundamentals.
If you are of the "get in the center of the frame" parental variety, we are looking at you.
Instead...
Always follow the basics, like the rule of thirds. In order to get a really fantastic shot, always keep composition and setting in mind. Make sure to put the subject in a place that creates visual interest for a well-balanced, frameworthy shot.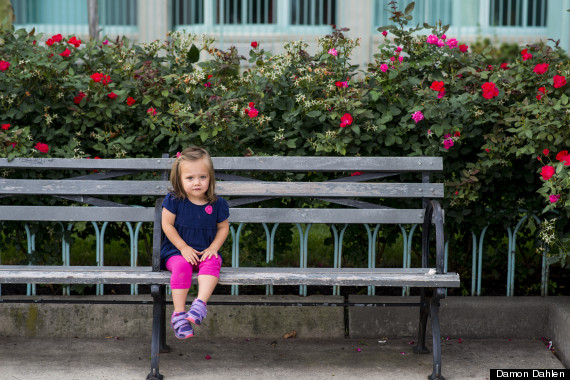 Mistake #5: Trying to get the "perfect shot".
As any professional photographer will tell you, these are few and far between. Don't ignore the pretty great moments in your search for the ideal one that doesn't really exist.
Instead...
Indulge your inner artist and invest in some photo editing software. These programs are relatively easy to use, meaning something that may seem like a photographic deal-breaker at first can actually be fixed pretty easily. Brighten up backgrounds, banish red eye forever, and try a number of other easy tricks that will literally take your photography to the next level.
In addition, don't forget to sign up for a cloud storage system. You will be able to organize, tweak and share your photos for only a minimal fee.