Wilkie Collins, who is not as well known today as his contemporary and collaborator Charles Dickens, was one of the major literary celebrities of the Victorian age. He is perhaps best remembered now as the author of The Moonstone, which T. S. Eliot described as the first and greatest English detective novel, and which remains a classic of the genre.
Recently, I came across a folder simply titled "Wilkie Collins -- Graphics." Usually folders such as these contain contemporary engraved portraits, images of homes and haunts, and small items like clippings from books or periodicals -- interesting emphemera, to be sure, but nothing terribly exciting in itself. But this folder was no run-of-the-mill find: it contains two photographs of Collins, as well as three pencil sketches by the novelist himself.
The first photograph, a carte de visite, was taken by the firm Cundall, Downes & Co. in 1861. Another shot from this series was tipped in to the first one-volume edition of Collins's sensational melodrama The Woman in White, which was published that year by Sampson, Low & Son. This immensely popular novel, which Collins wrote in less than a year and which was initially printed in weekly installments in Dickens's All The Year Round, has never been out of print.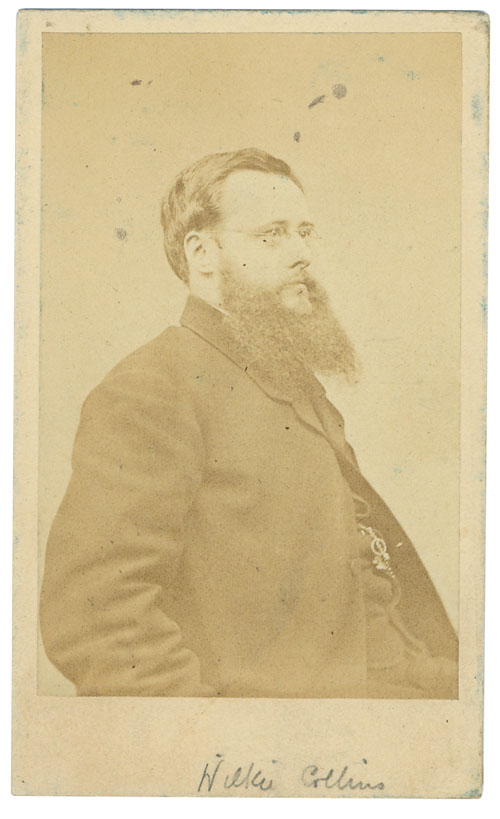 The second photograph in the folder, which is about three times the size of the carte de visite, was taken by Napoleon Sarony in 1873 or 1874 during Collins's visit to the United States. He traveled to New York and Boston to perform a series of public readings, and according to the Dictionary of National Biography, he "enjoyed the appreciative audiences, and the less formal manners, and made several new friends" on this trip. Collins, who is making rather a statement here with his luxurious fur-lined coat, is frequently shown in three-quarter profile, possibly to disguise the prominent bulge on the right side of his forehead.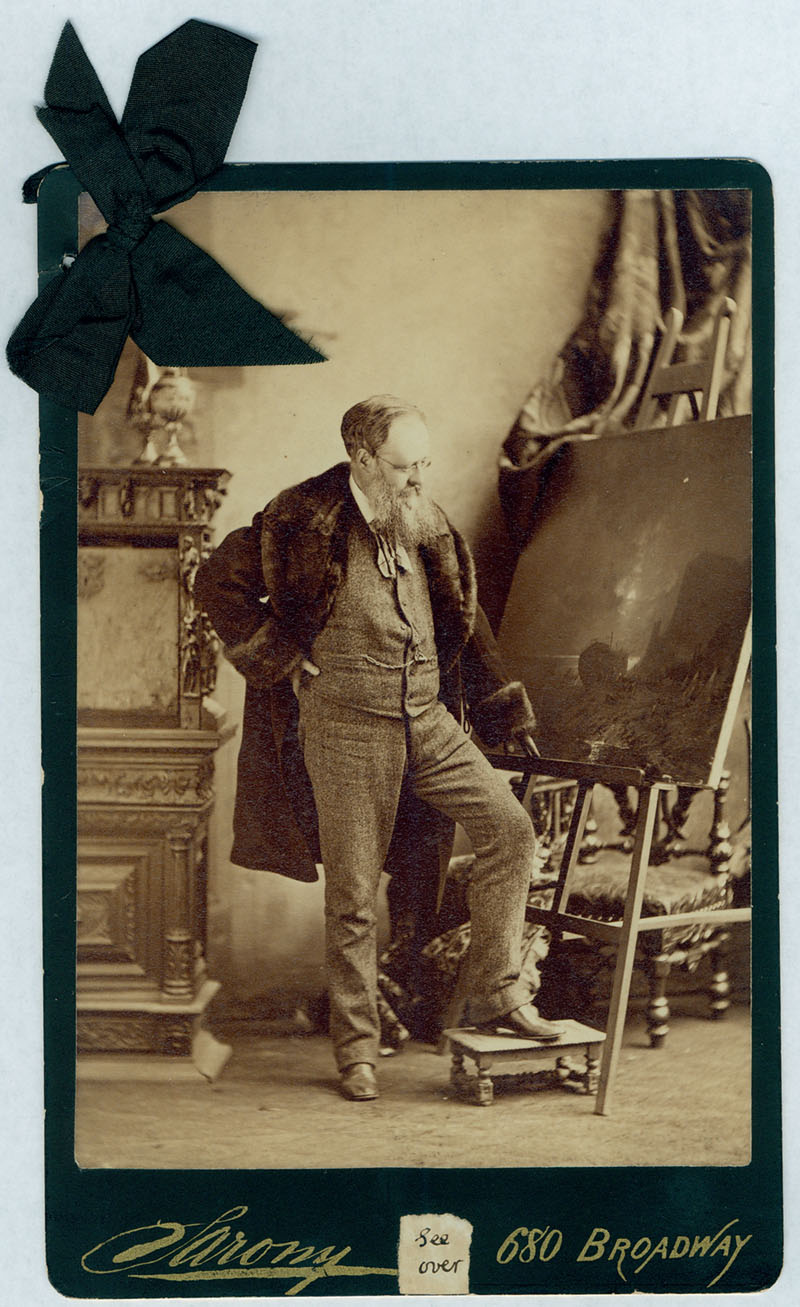 These photographs -- which are the only two of the author in the Morgan's collection -- are followed by three pencil sketches, including the one shown below. This sketch is undated, but it is signed at the lower right "W. Wilkie Collins."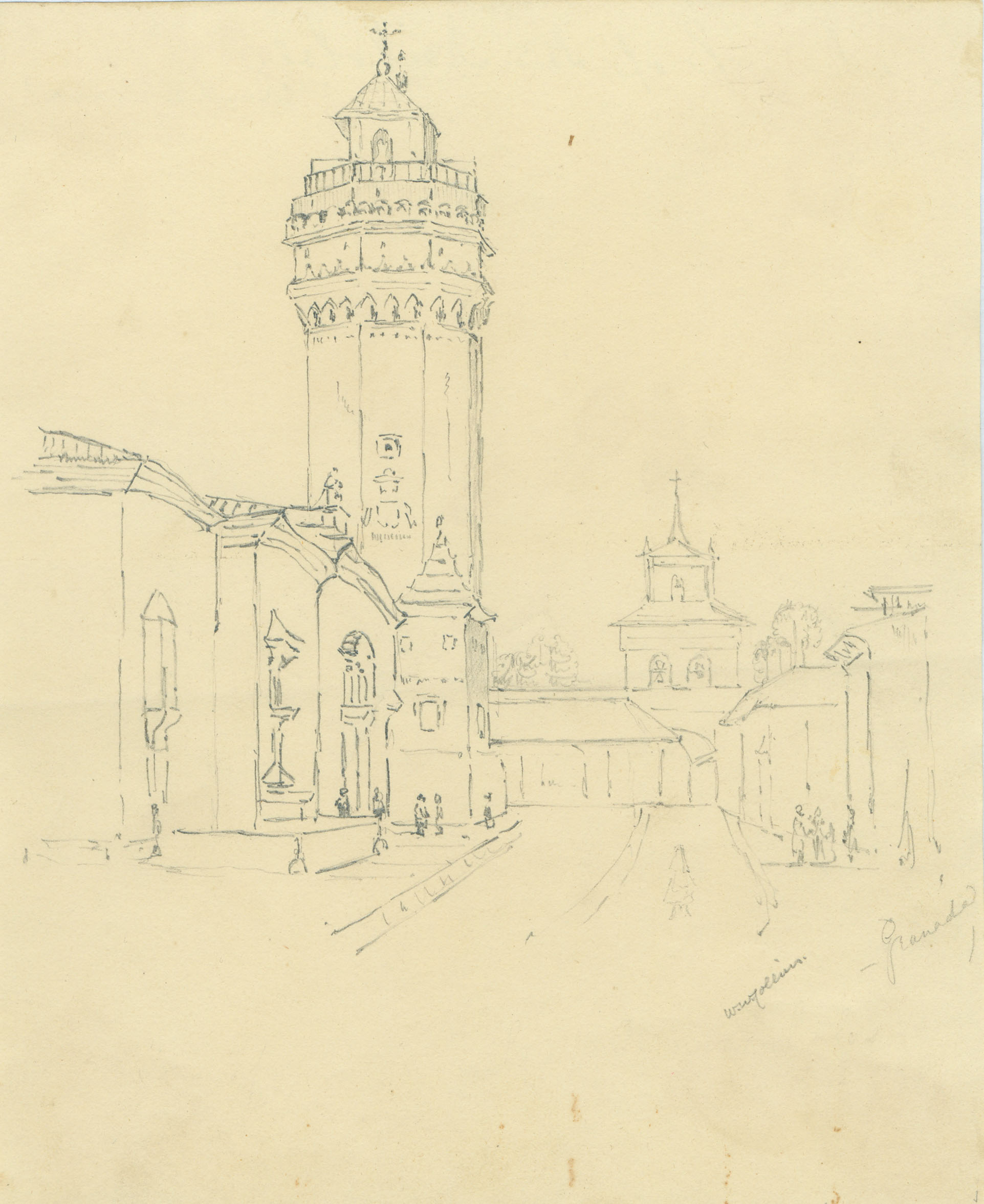 A note on the verso identifies the sketch as a view of the Church of San Nicolas in Granada, Spain, but I've been unable to match Collins's sketch to any contemporary photographs or studies of the church -- do you recognize it?
Popular in the Community