A new portrait campaign asking people to think differently about people living in poverty appeared on billboards in New York City's Times Square on Tuesday. 
The photos are the work of celebrated photographer Martin Schoeller, who's shot everyone from Barack Obama to Meryl Streep. Known for his up-close-and-personal portraits, Schoeller has lent his talents to the #SeePeople campaign from anti-poverty investor Acumen, which aims to challenge perceptions about poverty.  
Focusing on men and women living on less than $5 a day, the photos come with stories about how these individuals are using new technology and services ― from pay-per-go toilets to maternity clinics ― to improve their lives and the lives of their families. 
Here are some of Schoeller's subjects with their personal stories.
Angela Mulati, 36, Kenya: 'I feel like the boss, but it is hard.'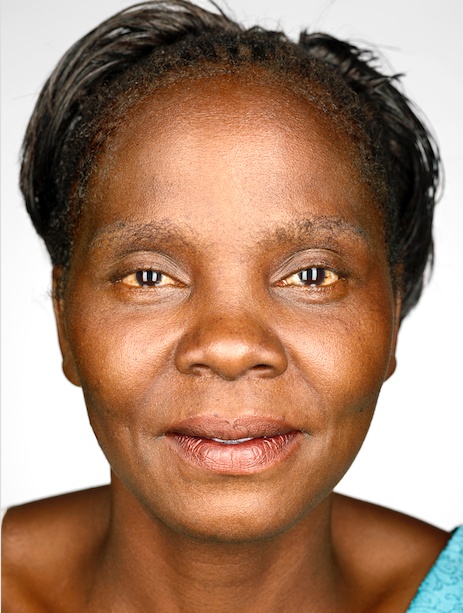 My husband introduced me to the Jiko koa [a clean-burning charcoal stove]. A store near where he worked in Nairobi sold them.
I used to use an open stove and spend more than 400 shillings ($4) per week. But now, with the Jiko, I'm spending only 150 shillings ($1.50) per week. I use the money to save for my sons' school fees. I can save 1,000 shillings ($10) every week or two to pay for their fees. The extra money is also helping me pay for my own college.
I used to have to ask my husband for money every week but now he is very happy about the money we are saving. He doesn't have a job right now, so I am providing for my family. I feel like the boss, but it is hard.
Alex Rekesa, 30, Kenya: 'It's a business that gives me money to sustain my life.'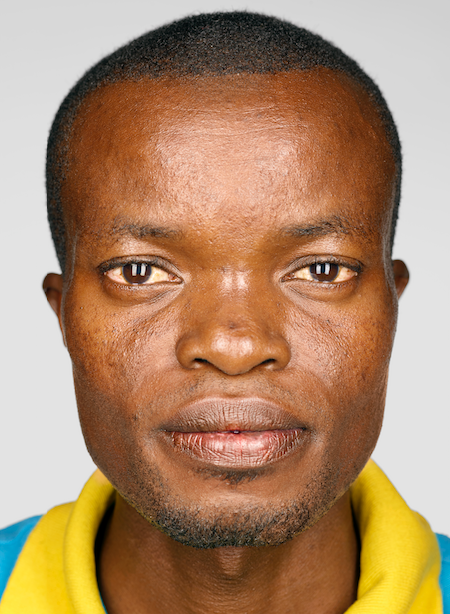 Growing up in Mukuru wasn't easy. My Dad didn't have a job and there were many school fees and we needed money to eat.
There were not toilets nearby, only very far from where we lived. At night, they became difficult to reach and security became a concern. Without a toilet nearby, everyone relieves themselves using flying toilets [that is, plastic bags] and the kids end up crawling through the waste.
I purchased my first Fresh Life toilet [a pay-per-go, waste-to-fertilizer toilet] in 2012 using my savings. I put it on a plot of land my dad owns, where many people cross on their way to and from work. It has been successful and I earned enough to buy a second toilet. I usually make around 17,000 to 18,000 shillings a month ($164-$174) from my toilets. 
It's a business that gives me money to sustain my life, support my younger brothers and my Dad, and plan for a future. 
Esther Matumba, 33, Kenya: 'I have control. It's exciting.'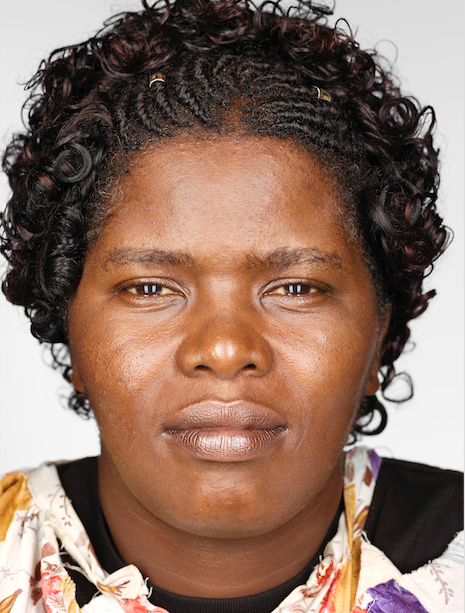 Farming is my life. I grew up the daughter of farmers and then married a farmer. 
Our biggest challenge is not being able to predict what will happen. With Esoko [an information service for smallholder farmers], we know when it's going to rain and how much. We know which fertilizer to use and are following Esoko's instructions, and it's yielding food for us. 
We used to sell to brokers because that was the only market available to us. They would offer maybe 5 or 10 shillings per kilo ($0.05-$0.10). When I found out the price was 50 shillings ($0.50) at the market, it hurt really bad. My family suffered because these brokers took advantage of my lack of information. With Esoko, we are no longer losing money. I have control. It's exciting. 
Simon Mburu, 40: 'I want my girls to have a good life.'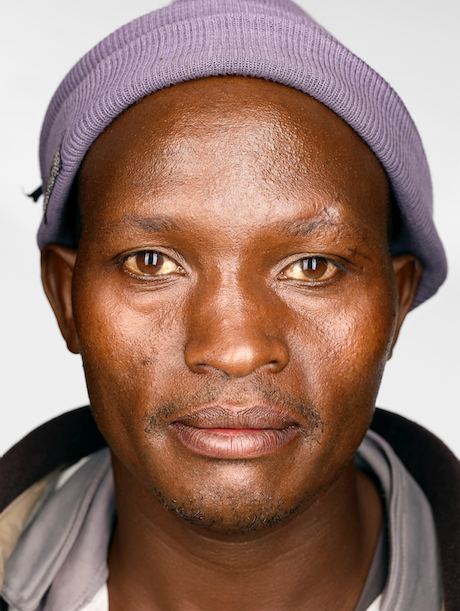 I used to work as a casual laborer, taking small, odd jobs on different people's farms. Slowly, slowly, I saw that what I was putting into farming was bringing more than I was making from the labor jobs.
I became part of a group that included farmers and some business people, and everyone would contribute a small amount of money and take turns giving to each other. It was through this group that I learned about Juhudi Kilimo [which provides finance to rural, smallholder farmers in east Africa].
I took out a loan of 20,000 shillings ($194), using it to purchase a calf and feed. My plan is to rear the calf and then sell it. For now I am getting manure from the cow, which I'm using on my farm. 
I want to get another cow soon because I feel there's potential in buying, raising and selling cows. I want to have a good business. I want my girls to have a good life.
Isabelle Kanini, 68, Kenya: 'Now my kids get to study at night.'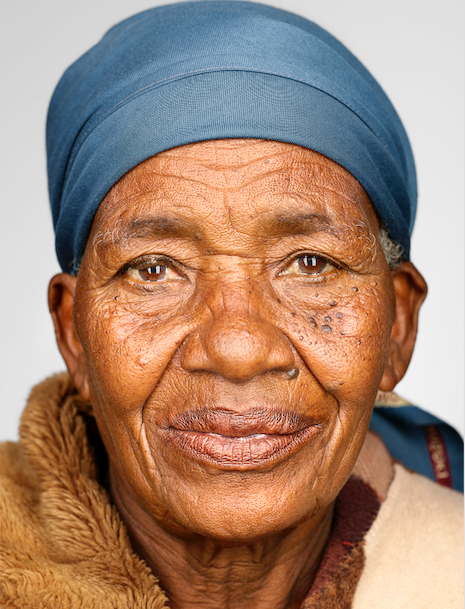 Before I purchased the d.light [a solar-powered house light], I was using a kerosene lantern. I used to spend a lot of money on kerosene, and there was always so much smoke. My children would cry because of the smoke in the house. There is a real change with the d.light. I am able to save a lot and there is no smoke. 
The d.light is more convenient, so easy and not too costly. It was such a small light but it lit up a very large room. It created much more light than the kerosene lantern. 
I have four children and now my kids get to study at night. They really enjoy studying with this light. We can also spend time as a family late in the evening. It's nice to be able to sit together under the light.
Afshen, 21, India: 'I am feeling proud.'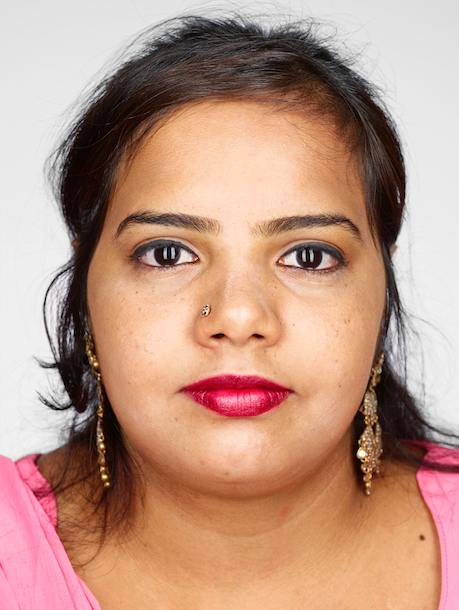 I just completed my training with LabourNet [a work skills social enterprise focused on disadvantaged communities] and have opened up my own beauty parlor. It cost about 50,000 rupees ($770), but we have already seen so many customers.
I knew, even as a little girl, I would one day have my own business. I always had that dream. I am feeling good these days. I am feeling proud of me. Now I have a new dream. My new dream is to own my own home.
For more content and to be part of the community, join our Facebook Group.
HuffPost's This New World series is funded by Partners for a New Economy and the Kendeda Fund. All content is editorially independent, with no influence or input from the foundation. If you'd like to contribute a post to the editorial series, send an email to thisnewworld@huffpost.com
Calling all HuffPost superfans!
Sign up for membership to become a founding member and help shape HuffPost's next chapter