The following is a post from David Schalliol, the Visiting Assistant Professor of Social Sciences at the Illinois Institute of Technology.
The photographs featured in this gallery are an outgrowth of my interest in the dynamics of urban communities, particularly as they change in response to broad social forces.
From demographic shifts to federal government policies to alternating trends in retail sales, each photograph offers an example of one of the many conditions or causes of dereliction in the United States. Corresponding details about each location and its circumstance are paired with each photograph to provide a better understanding of the multitude of forces working in each site.
Many of the images displayed here are from one portion of my collaborative project with historian Michael Carriere, documenting how people throughout the United States are engaging problems in their communities. Given the financial crisis and housing market collapse, these problems are increasingly related to foreclosures, abandonment and dereliction. In short, the subjects of these photographs.
Still, it would be a mistake to only read the scenes in these images as victims of decline. Aspects of community life, artistic engagement with place and even with civic attempts to address the problems -- if not always their causes -- are present in many of these photographs.
David Schalliol is the Visiting Assistant Professor of Social Sciences at the Illinois Institute of Technology and a Ph.D. student in the Department of Sociology at the University of Chicago. He has received numerous grants, fellowships and awards, including for his contribution to "Out My Window," an interactive documentary that won the 2011 International Digital Emmy for Non-Fiction. He is currently pursing a variety of projects exploring the transformation of urban centers, including a new documentary series on buildings threatened with demolition in Chicago.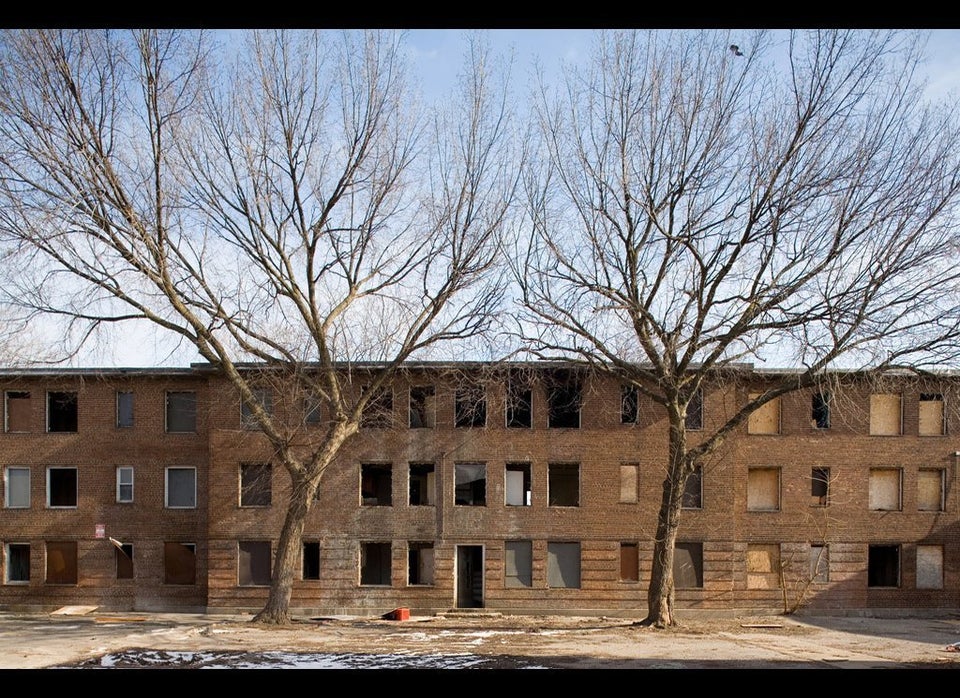 Abandoned Places From David Schalliol
Related