As a kid, Nigerian-born photographer Mikael Chukwuma Owunna knew of no other LGBTQ Africans personally, and he saw none represented in popular culture or mainstream media. His family and community hardly spoke of people being queer, and when they did, the tone was nearly always one of disdain.
"Growing up being queer and Nigerian, I felt like I could not exist," Owunna told HuffPost.
The artist was 15 years old, living in the United States, when he was outed as gay to his family, who blamed America and Western culture for his sexual identity. They proposed he return to Nigeria twice a year, hoping the culture would "cure" Owunna of his desire.
"They thought that since being gay was 'un-African,' re-exposing me to my culture would drive the gay out of me," he said.
Three and a half years ago, Owunna decided to respond to this injurious claim ― that queerness and African-ness can not and do not overlap ― by capturing portraits of individuals who are proudly both African and queer, gay or transgender. "I've been fighting to reclaim these two parts of my identity for myself," he explained. "To create a queer African home for myself and others where we can be LGBTQ, African and whole."
The series, called "Limit(less)," is part– anthropological study and part– street style shoot, aiming to capture, as Owunna put it, what LGBTQ African immigrants look like when they feel free. It features 34 portraits, mostly taken in North America, each accompanied by an interview that probes deeply into the life and personal style of the subject.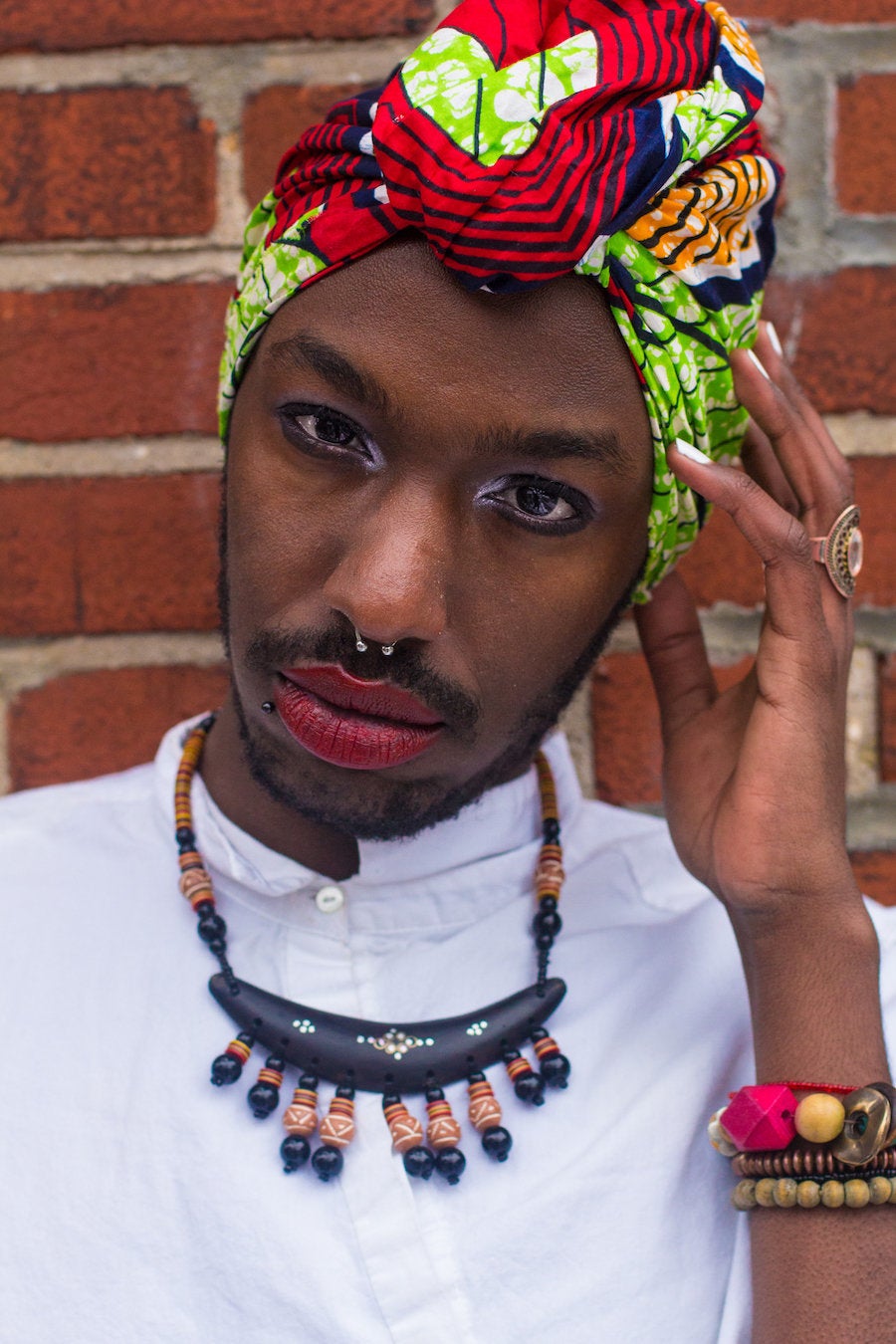 In part, the work is inspired by a photo series by South African photographer Zanele Muholi called "Faces & Phases," which Owunna saw at the Carnegie Museum of Art in Pittsburgh. The images depict black lesbians based in South Africa, their faces boldly featured against plain walls or patterned backdrops. "Seeing that work, I was so incredibly moved," Owunna said. "Especially coming from my own experience of feeling completely invisible and erased as a queer African person."
With "Limit(less)," Owunna attempts to challenge the binary understanding that sets queerness at odds with the African identity. Yet it was important to him that the project not cast homophobia as something innately African. The ignorance and hatred many young, queer Africans now face, Owunna explained, stems from the legacy of European colonialism, which, he said, "has brainwashed us to believe that being LGBTQ is somehow against our indigenous cultural identities."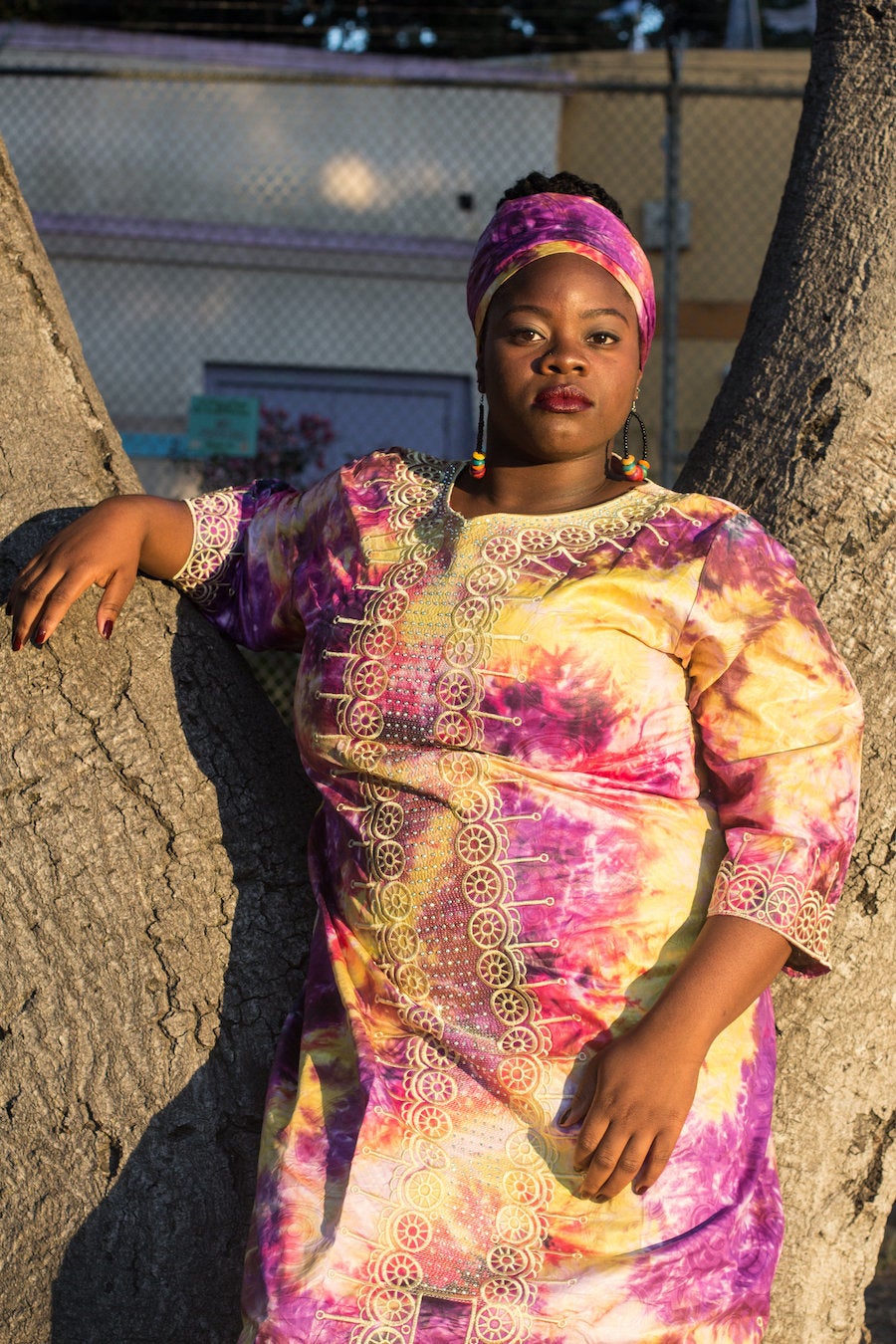 Since Owunna had only met two other LGBTQ Africans in his entire life, he located the majority of his subjects on social media. When a potential subject expressed interest, Owunna reached out for a phone or Skype conversation, during which he would explain the concept of his work in full.
Most importantly, he ensured the subjects were entirely comfortable participating in such a visible project, given the potential safety concerns that could arise as a result. "Even though we live in diaspora, there are still very real fears and dangers for us as LGBTQ African people both inside and outside of our communities," he said.
The photographer then flew to visit each subject and spent the weekend in his, her or their home, spending a day getting to know each other before actually starting the shoot. The participants were also given interview questions beforehand regarding their personal style, their relationship with their families and what they might say to people who think being LGBTQ is "un-African"?
The subjects' written responses are as compelling and moving as the images themselves.
Em, an agender Nigerian living in America, responded to the last question above with: "You're un-African for believing that all Africans are this monolithic group of people, cis and heteronormative. We are dynamic, bold, and beautiful and queer. Our Africanness is only stronger with this identity because every day we breathe, especially for African trans folk, we are resisting and revolutionary. That's pretty damn African to me."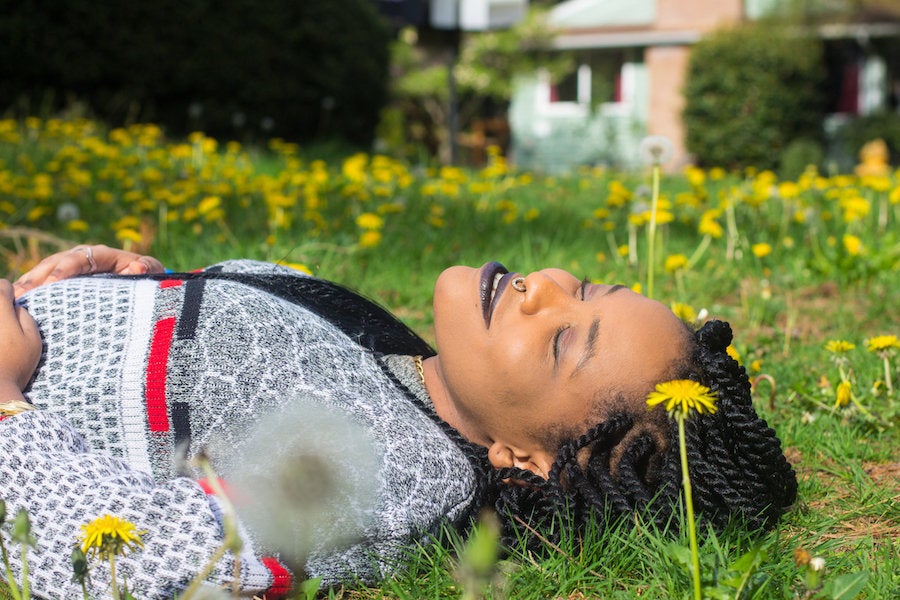 While fashion is seen by some as frivolous or superficial, Owunna's subjects and their thoughtful answers illuminate how clothing can not only express identity but inform it. Netsie, a queer Ethiopian-Namibian woman in America, described how her personal style rejects the roles often foisted upon women of color.
"From a young age, women are taught that they have no choice in who looks at them, and so often, we are held responsible for what other people perceive," Netsie said. "We are taught to be presentable, not just for business meetings, but potential friends, mates and assaulters. At the same time, we are taught never to look threatening, or look back at the people looking at us. We are denied the verb, and forced into the noun. Fuck that. I'm a hard femme with an hourglass silhouette, a goodwill budget, and a firm grasp of anti-capitalist rhetoric. I wear whatever makes me feel comfortable and powerful and safe."
Reactions to "Limit(less)," Owunna told HuffPost, have been overwhelmingly positive, especially from LGBTQ African immigrants themselves. "I feel like there is such a hunger for us to see ourselves and people like us," the artist said. "And to especially see other LGBTQ African people in a space of empowerment, loving ourselves."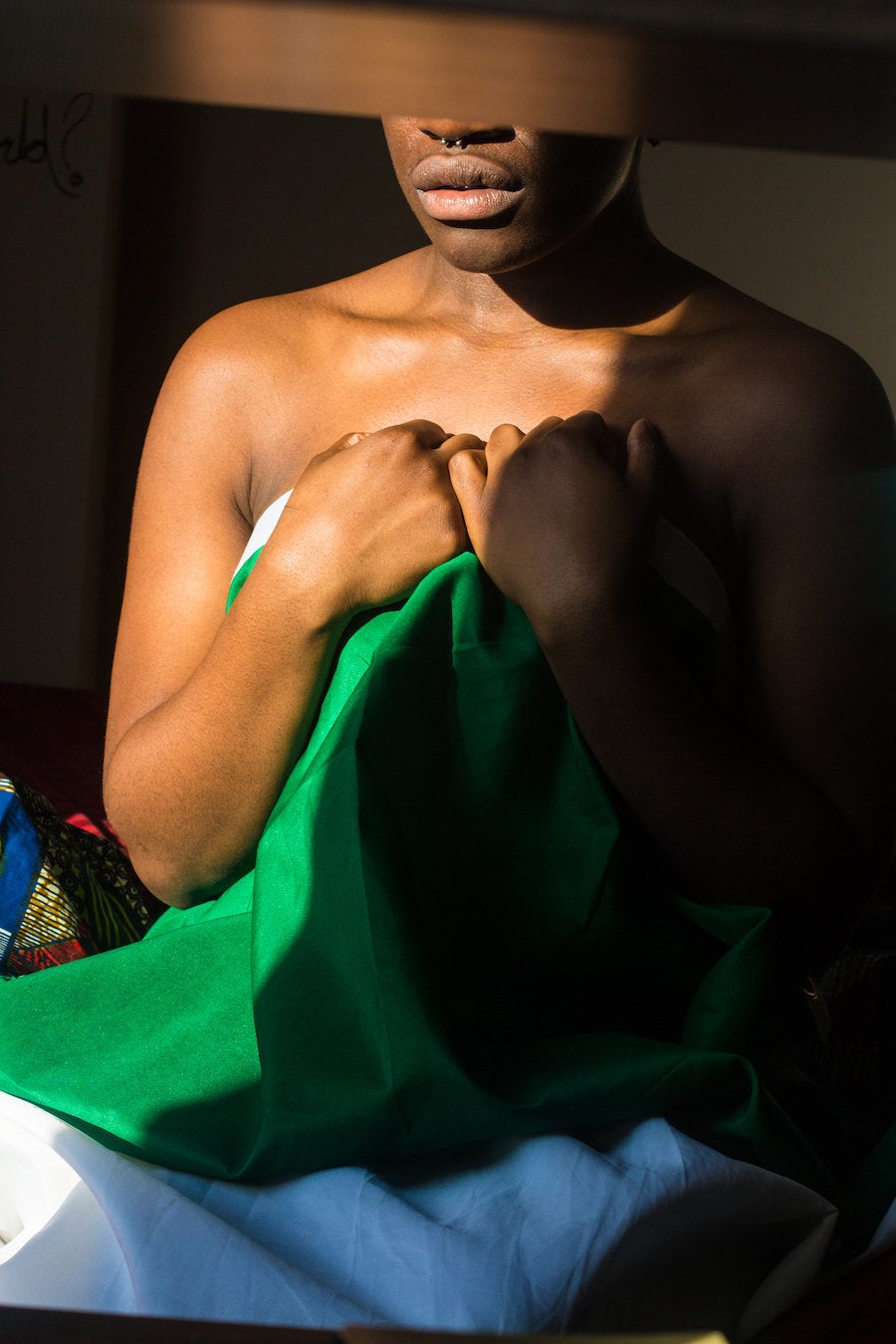 Owunna's contributions to visualizing a population that has for too long gone unrepresented are staggering, and he is not slowing down anytime soon. The artist is en route to creating the largest digital archive of LGBTQ African immigrant narratives in existence. Having worked primarily in North America so far, he's headed to Europe ― home to over 6 million African immigrants.
The artist is currently raising funds on Kickstarter to finance his journeys to Belgium, France, Portugal, Sweden and the U.K., gathering more stories and images every stop of the way. To continue the project, he needs $10,000 by June 8 ― at time of publication, he has raised just over $5,000.
Owunna looks forward to growing his archive, finally providing visibility for the next generation growing up African and queer. "With each click of my camera," he said, "I strive to capture my vision of what a free world can look like for black queer and trans people. And to show that this free world already exists inside each and every one of us."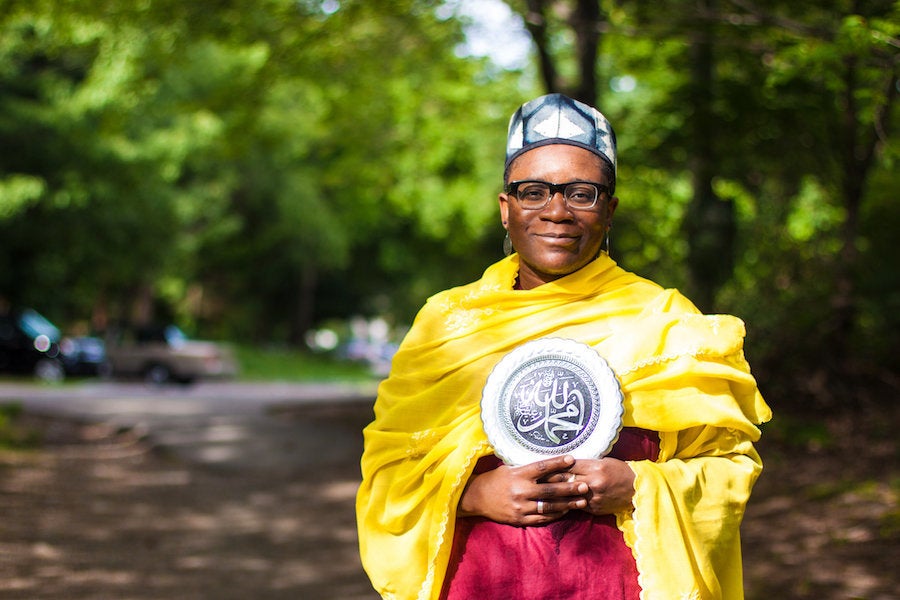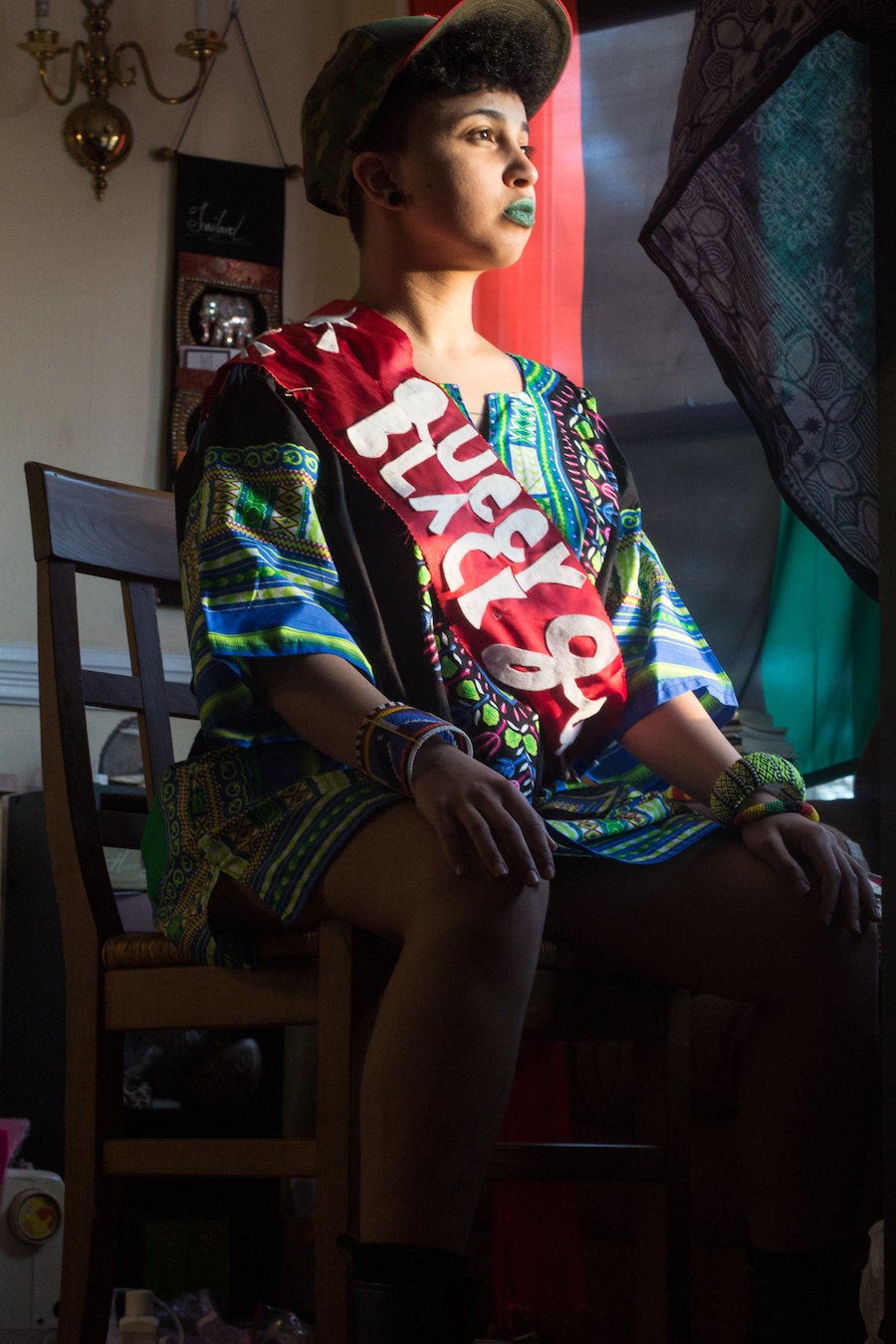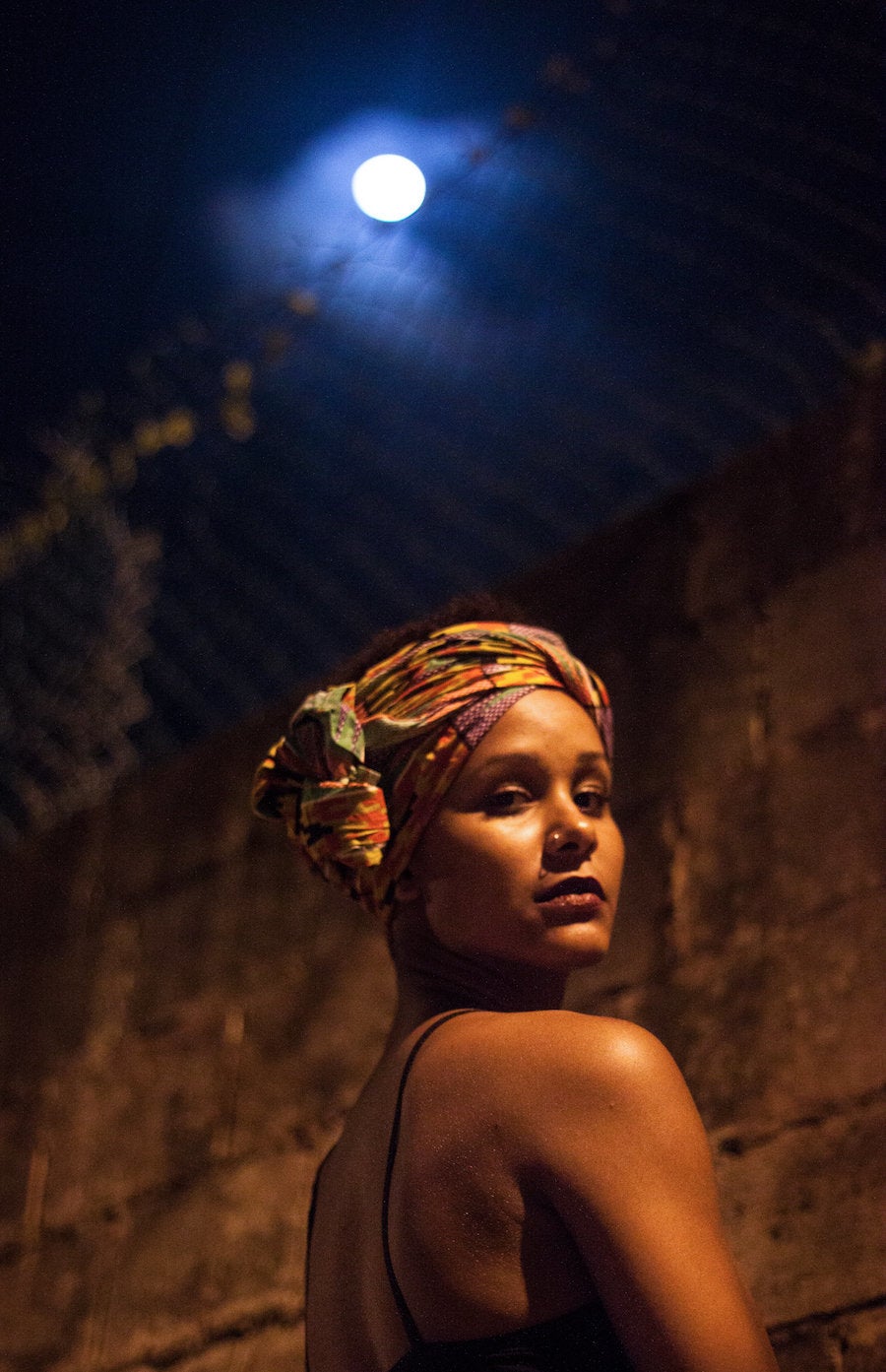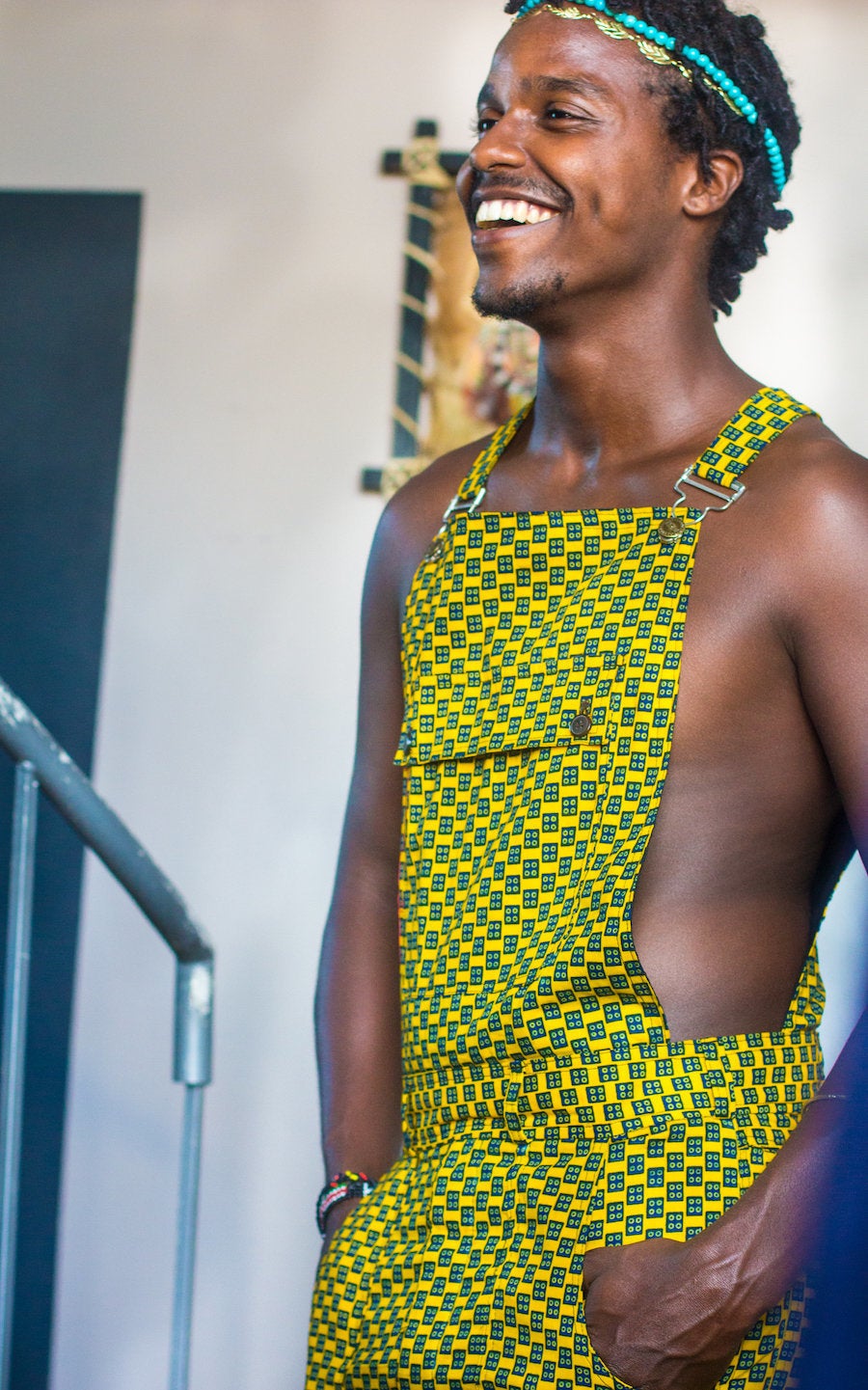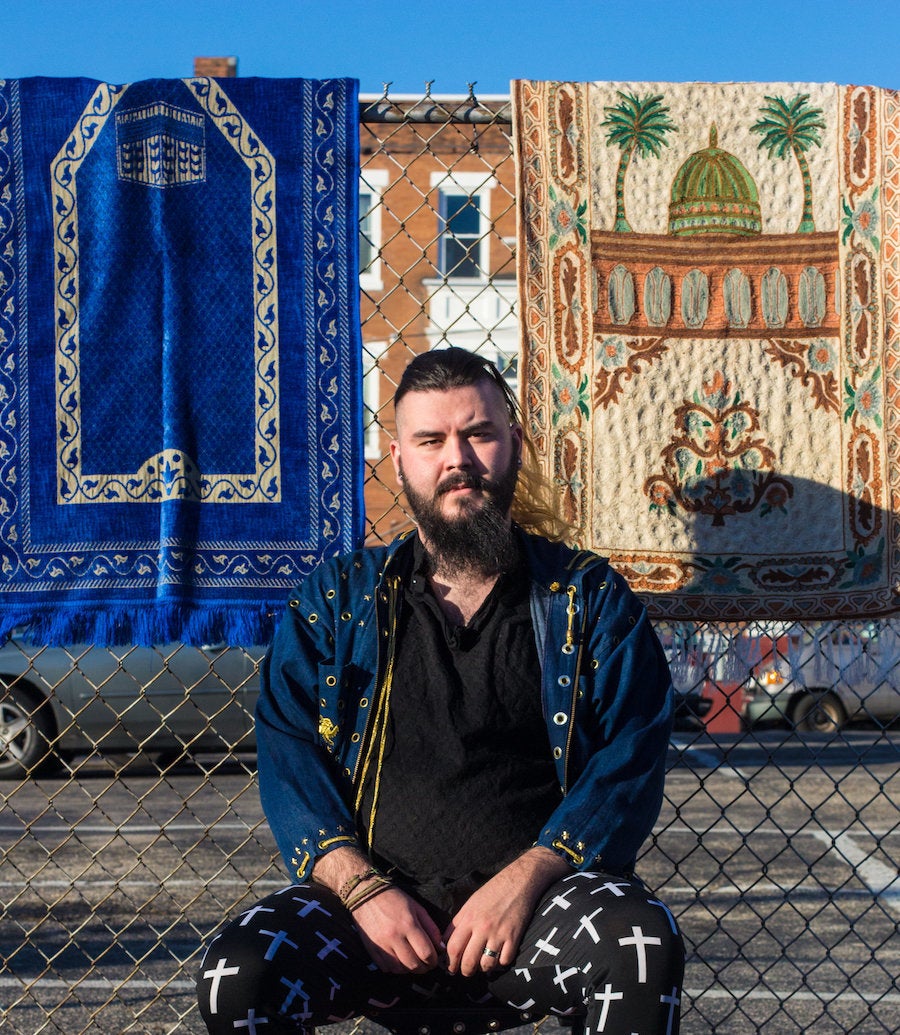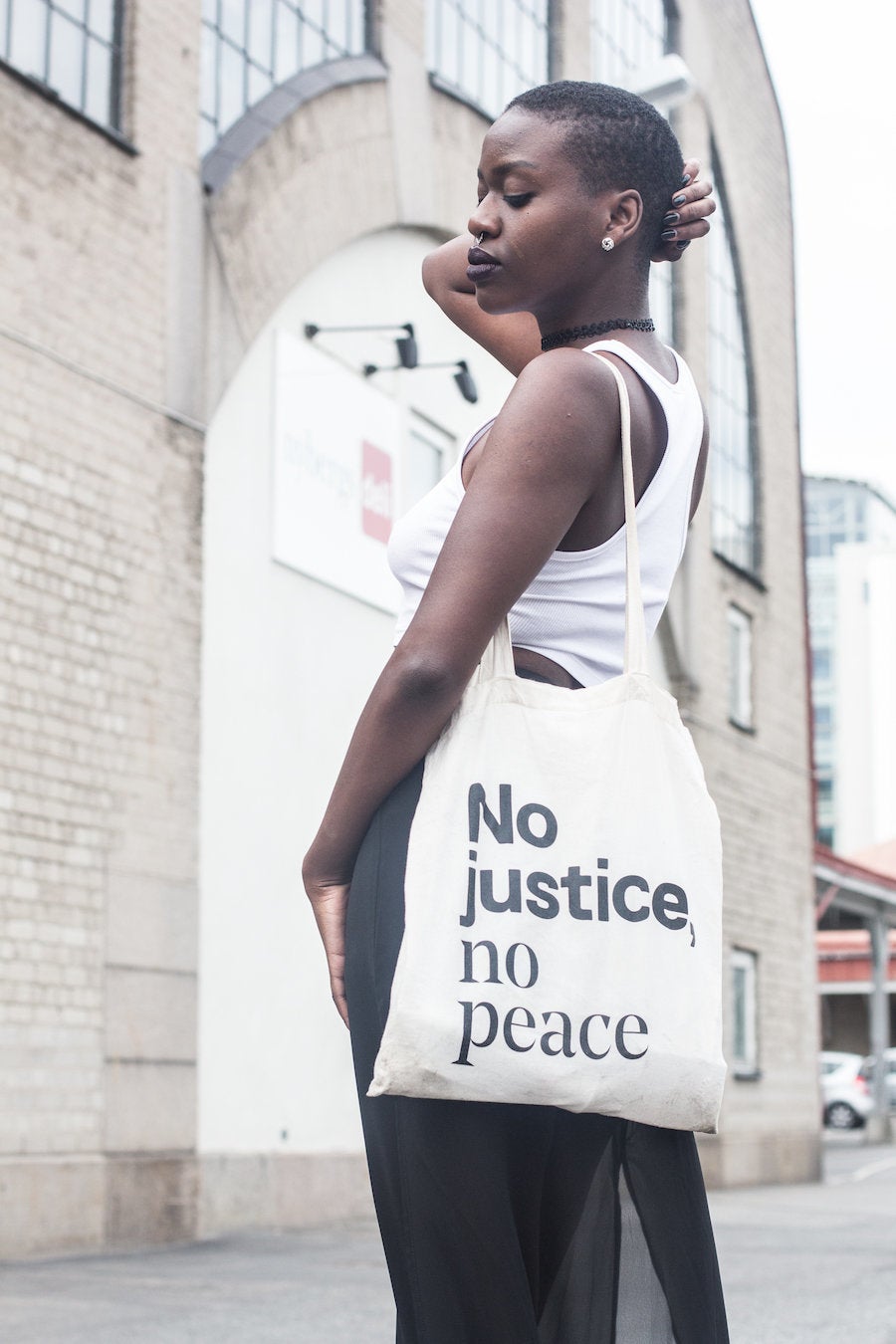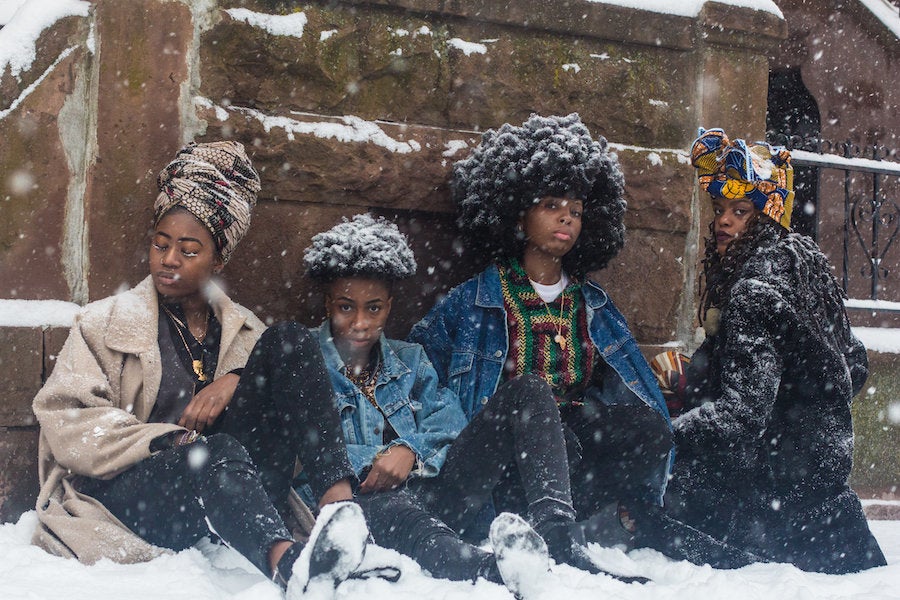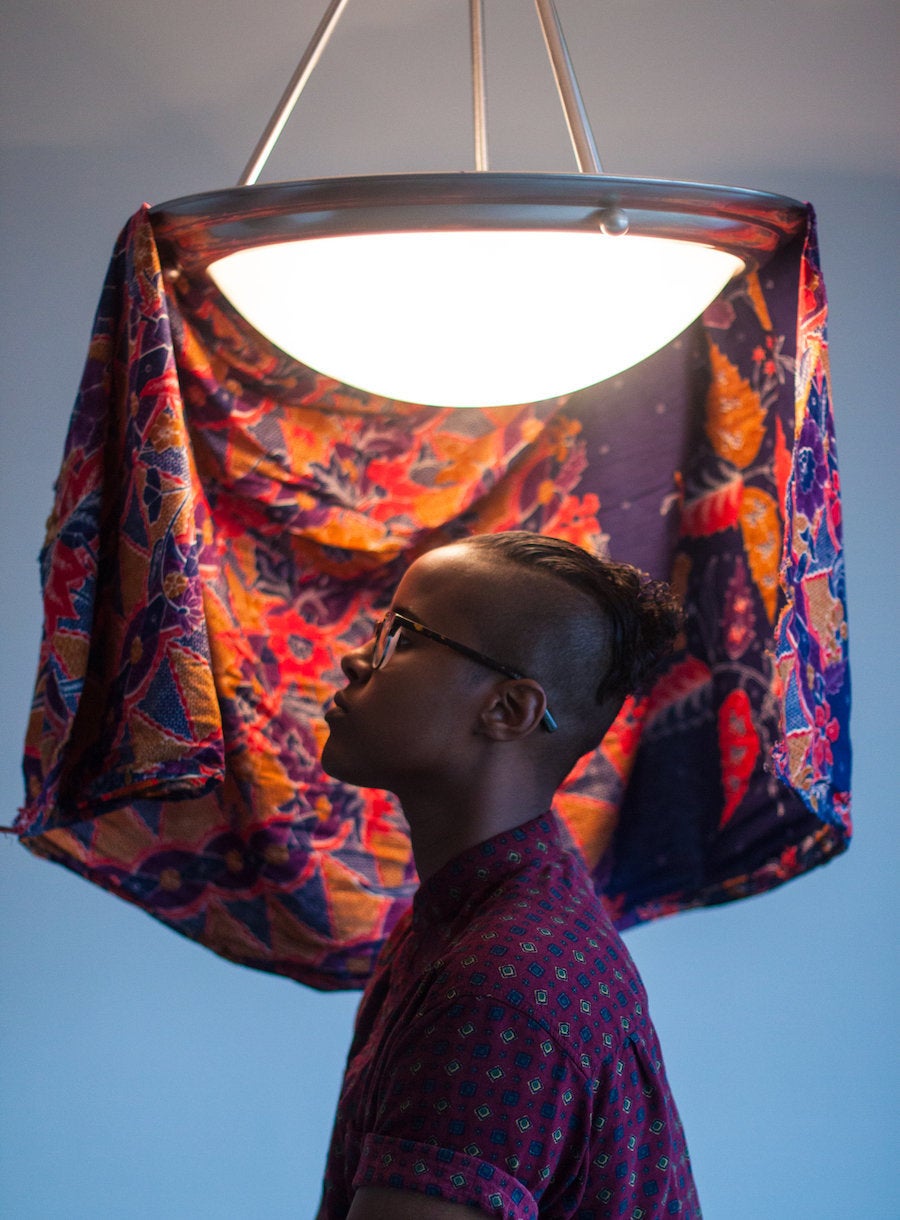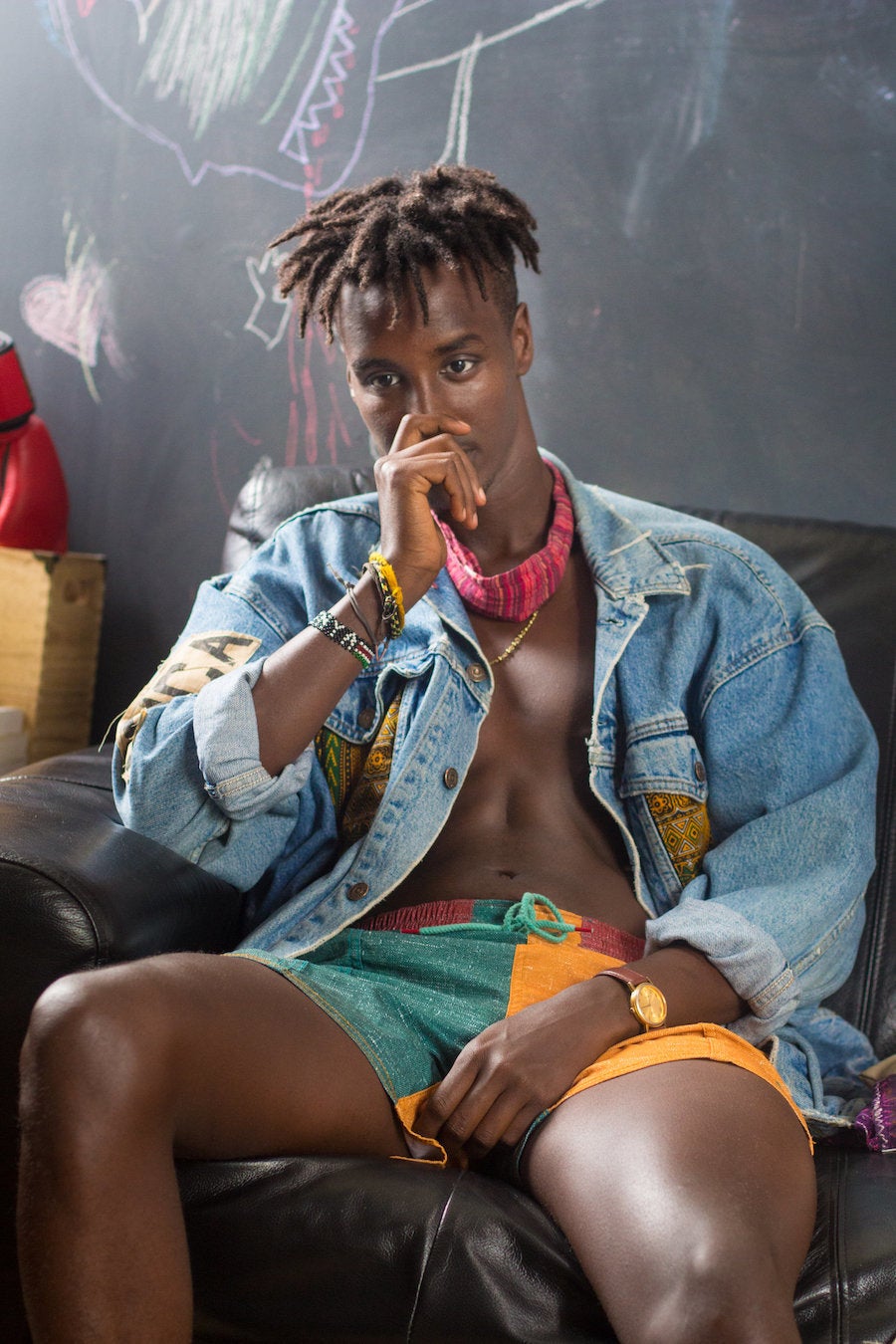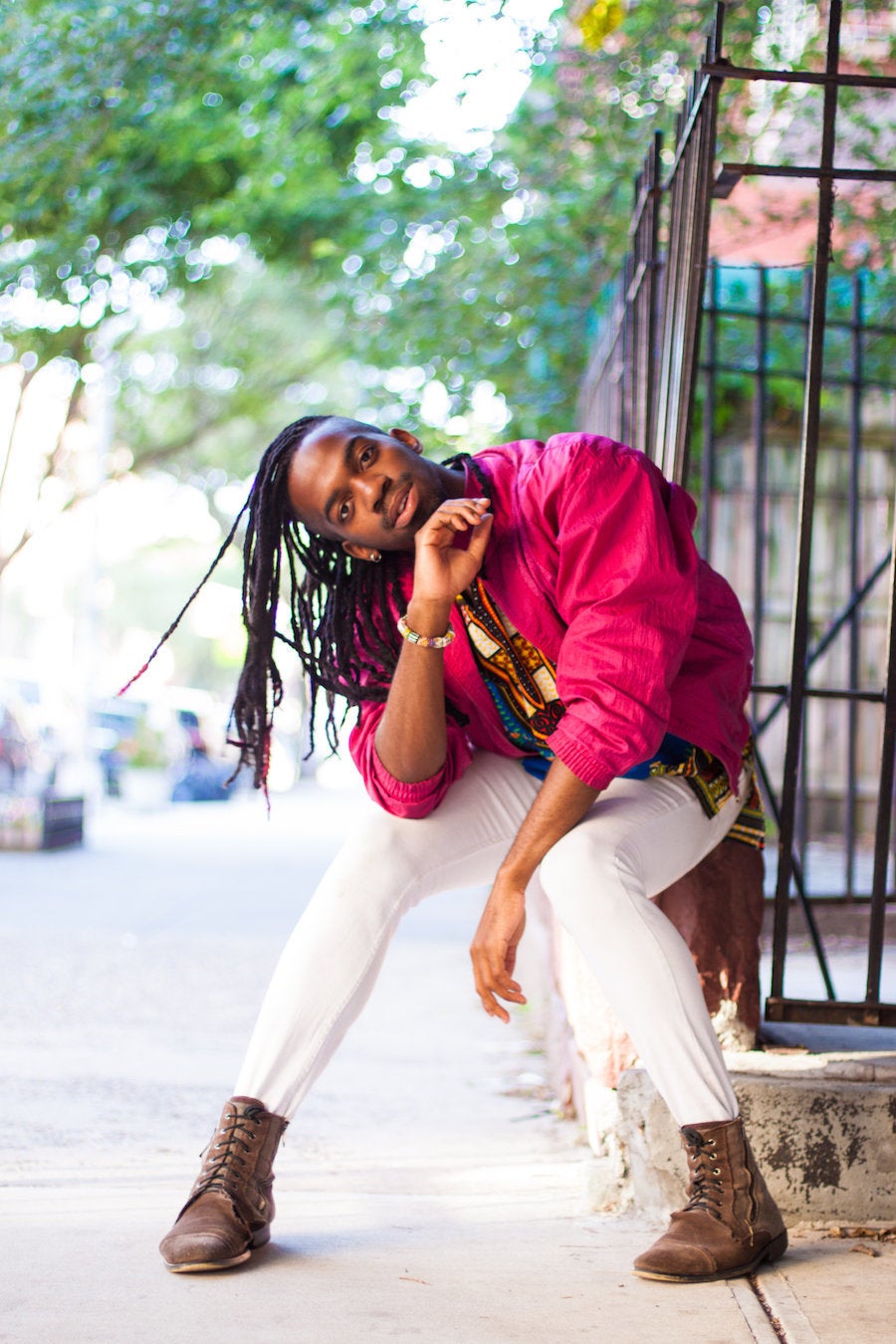 Popular in the Community