"Being a Muslim girl means so much to me," a teenager named Aya told photographer Kyna Uwaeme. "In this day and age, many people have misconceptions about Muslims, especially Muslim women. Some people see us as oppressed and closed-minded. However, that is not the case."
Aya was one of three young women to respond to Uwaeme's open call inviting Muslim women to participate in a photography project focused on the challenges, joys and misconceptions surrounding Muslim American girls. Aya continued: "Being a Muslim girl in America means that I need to represent my religion properly to get rid of the ignorance that plagues many societies today. It means respect, not submission ― tolerance, love, selflessness and much much more."
Uwaeme, a Nigerian-American woman who was raised Catholic, had little knowledge of Muslim culture and tradition before this project. However, between hearing news about the violence inflicted by militant Islamist group Boko Haram in her parents' homeland and the Islamophobia that plagues the U.S., Uwaeme wanted to increase her knowledge of the religion and those who observe it.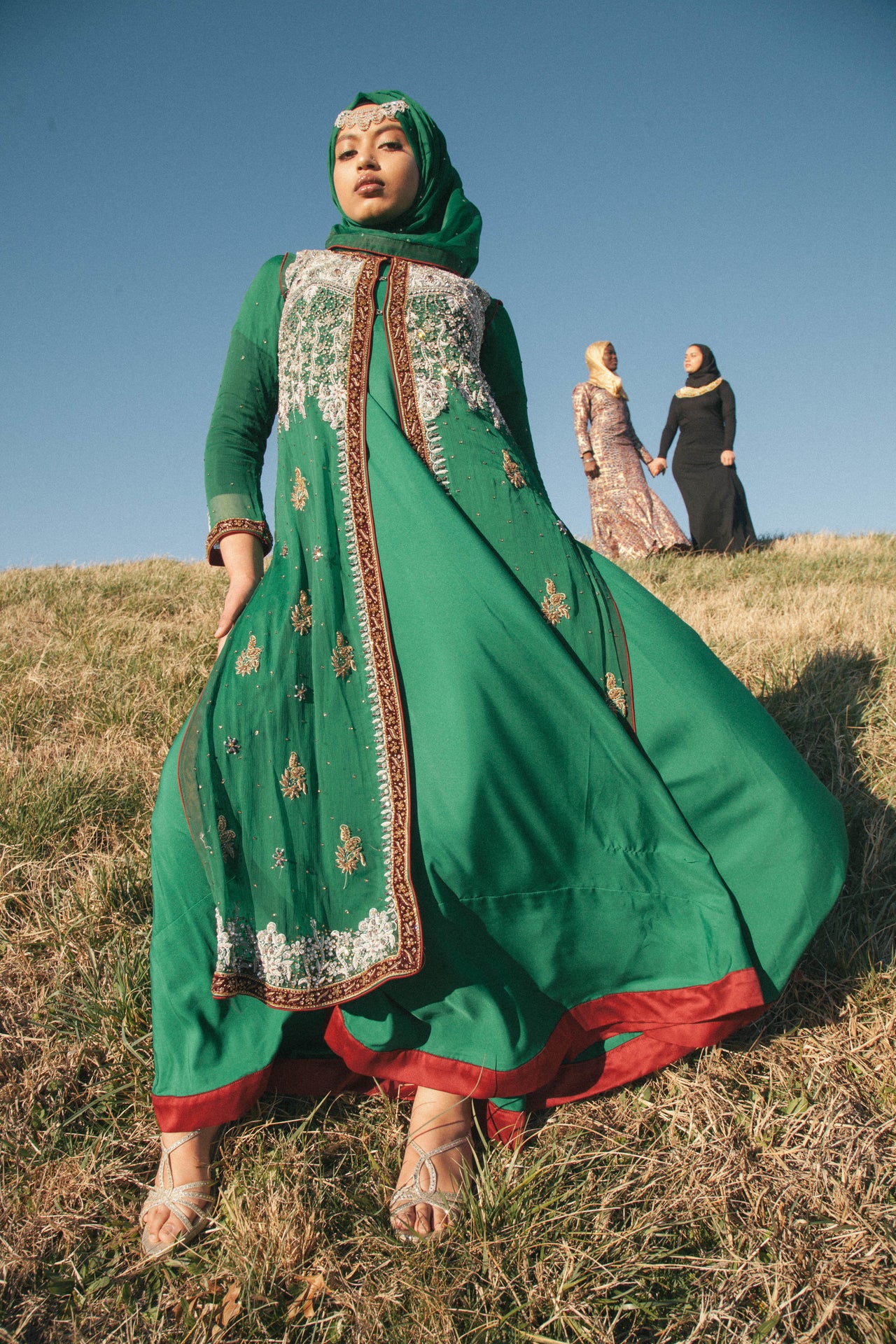 "The whole point was to bridge the gap between the Western understanding of Islam and the African understanding of Islam," Uwaeme told The Huffington Post.
Although Uwaeme wasn't planning on working exclusively with teens ― she put a casting call on Instagram and, somewhat unexpectedly, only high-school girls responded ― she was excited by the prospect of working with women who are still growing and discovering themselves.
"Younger girls are more open to working with me," the photographer said. "They are at a place in their lives where they are becoming who they are. I like to give them confidence and power through my photography, more of a voice. They got to go to school afterwards like, 'Look at me now.'"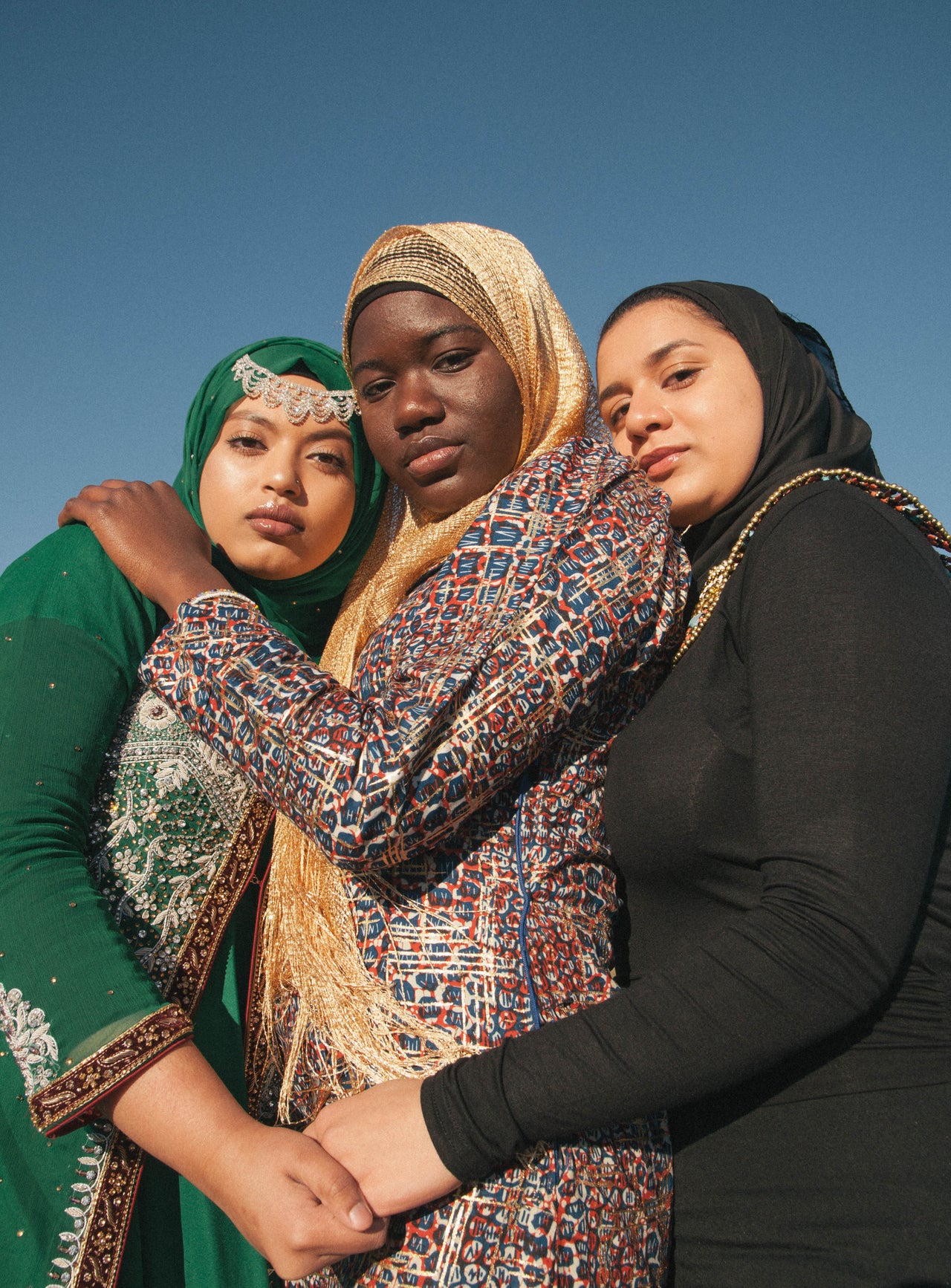 The photographs feature three teens named Alishba, Aissatu and Aya, dressed in earth-toned hijab adorned with sparkles and gold, moving through an empty field against a dusty blue sky. In some images, the women stare confrontationally into the camera, daring the viewer to judge or deride them as they pose with self-possession, power and poise. In others, the girls hold hands, hug and lean on one another, communicating the body language of sisters or old friends.
"Even though they didn't all know each other they had this sisterly bond," Uwaeme said. "They all overcame similar struggles and I think that connection shows."
Alishba, Aissatu and Aya described such struggles to Uwaeme throughout the shoot. Each subject faced more ignorance, discrimination and hatred than any person should have to endure, especially at such a young age. "I have been called a 'terrorist,' an 'immigrant' ― what's insulting about that? ― 'Osama bin Laden's daughter' and many other hateful things," Alishaba recalled. "Staring is almost a daily occurrence and quite frankly I'm used to it."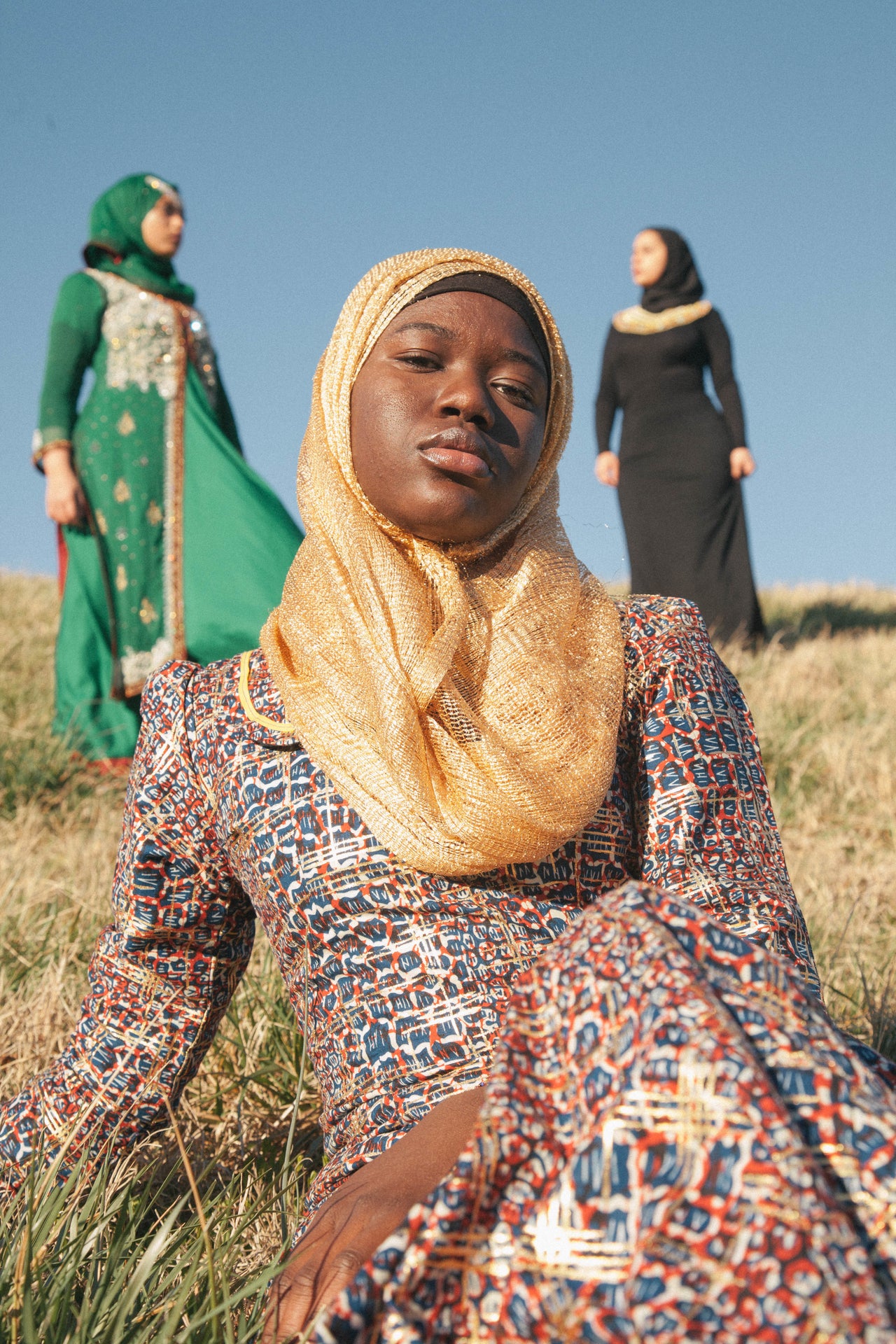 Aissatu's recollections were just as disturbing. "Two years ago while traveling to Senegal with my family my mum was given a pat down at the airport," she told Uwaeme. "I will never forget it because my mum began crying because she felt that she was being discriminated against. My mum always gets chosen for pat downs even though they claim it as 'random.' There have been times where I've sat down next to someone on a bus or train and they immediately sprang up. Once that happened while I was with a friend and she was so shocked that it was such a normal encounter for me."
Yet despite the prejudice the young women have experienced as a result of their religious identity, to them, Muslim faith is still a source of power and love.
"Being a Muslim girl represents my love of Allah and the prophet Muhammad," Alishaba told the photographer. "It means that I am not afraid to express what I believe in and it means that I am strong. Islam gives me my strength and hope. So, really, being a Muslim girl means everything to me."
Additionally, Alishaba is well beyond worrying too much about what others think or say. "I now know that there is nothing wrong with me, and that I am just as American as that white boy," she said.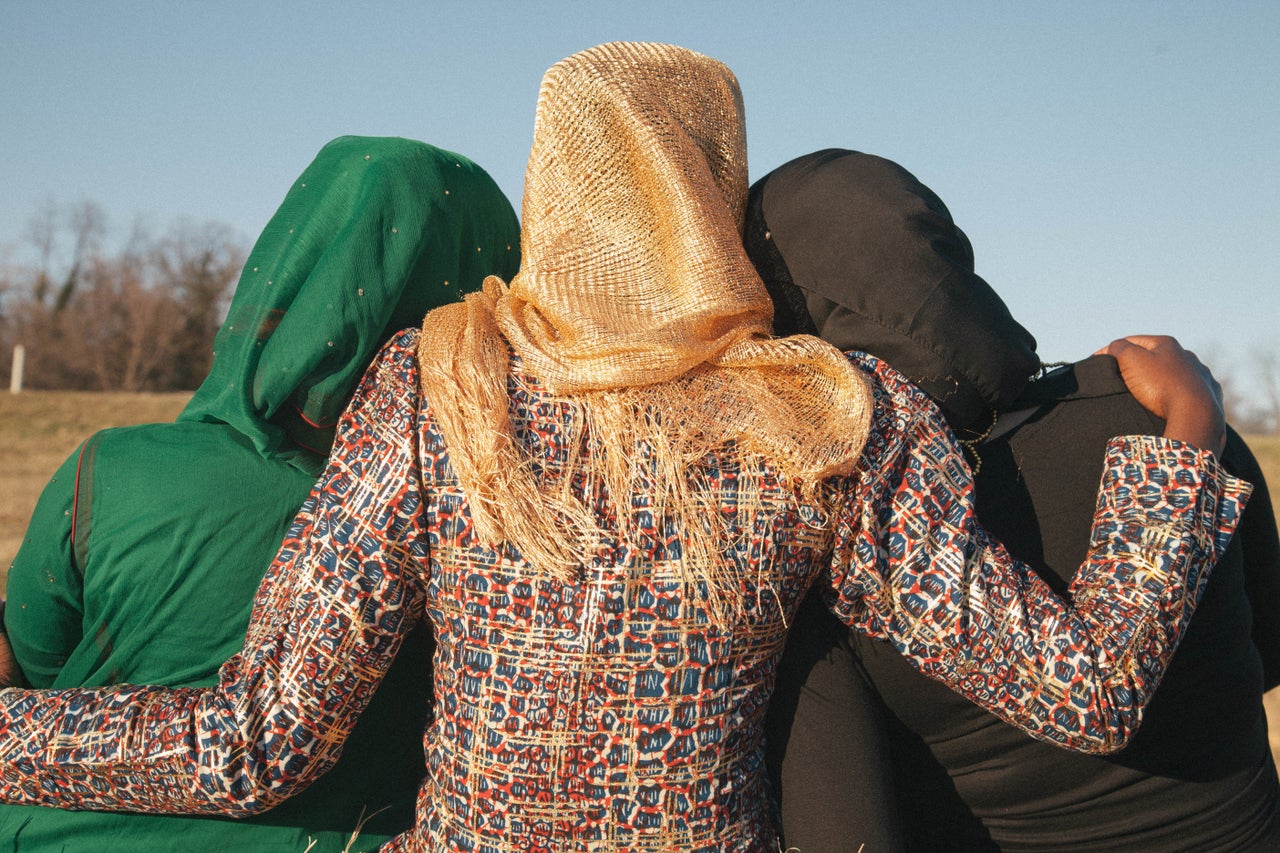 Through her photos, Uwaeme hopes to spread understanding and compassion in a time when such sentiments are increasingly scarce. "I'm not too much into politics," she said. "But socially, I just wish for more acceptance within the world. I hope we can accept all people and all groups and just find something in common. We need to realize we are all in this together."