It's amazing what kind of wonderful and wacky photos you can find on real estate websites like Redfin.com. While most homes for sale have typical bedrooms and bathrooms, occasionally a home will stand out from the pack with an unbelievable feature or interesting décor choice. Read on for six wow-worthy homes that Redfin real estate agents have recently unearthed for your viewing pleasure.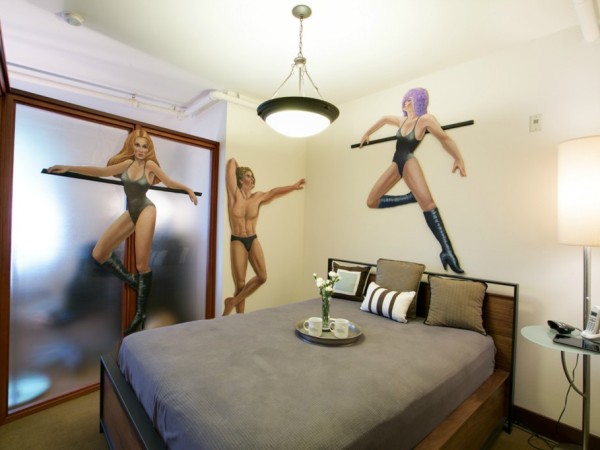 This Seattle condo is located in an old converted high school, but that's not its only unique feature. Behind the opaque walls of the bedroom sits some -- ahem -- interesting art. Three dancers in black swimsuits and leather boots appear to be strutting their stuff around the bed. The good news is they look like decals, which can easily be removed to restore this room to its minimalist self.
2.) A 50's Style Garage for True Car Lovers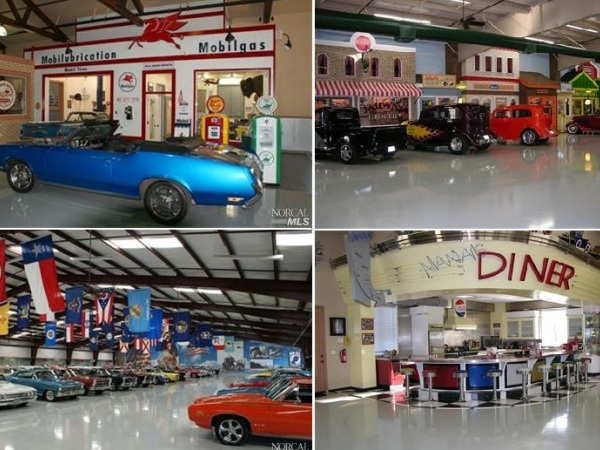 The owner of this home has a classic car collection to rival Jay Leno's. But the size of the collection isn't the only impressive thing about this place; it comes with three giant auto barns that contain a 50's style diner, an antique gas station, and a town façade. The home sits on nearly 80 acres, so there's plenty of space to take the cars for a spin without disturbing the neighbors (something Justin Bieber could learn from).
3.) A Batman-Worthy Abode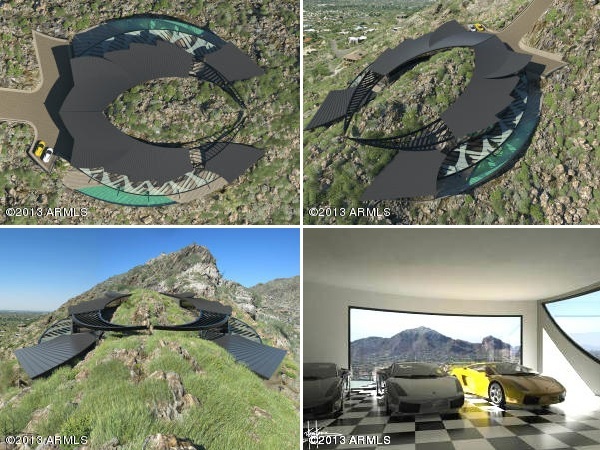 The design of this soon-to-be-built home looks like something straight out of "The Dark Knight Rises." The property is located on top of ominous-sounding Mummy Mountain in Paradise Valley, AZ. Plans include a 2,000 square foot entertainment hall carved out of the mountain, creating the perfect location for fundraisers hosted by super heroes.
4.) A Private Island in Arizona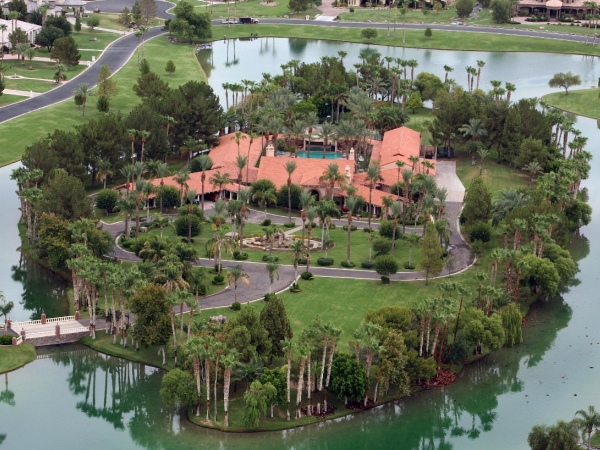 You'd never guess this home is located in the middle of a desert. It's surrounded by a man-made lake, with lush tropical landscaping surrounding the perimeter of the property. It can be accessed by vehicle through the gated bridge entry, or by helicopter via the landing pad and hangar.
5.) A Theater Experience without the Lines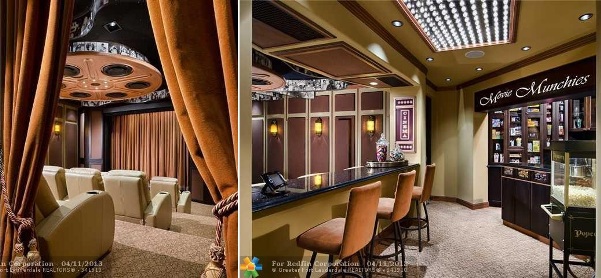 Over the past few years, home theaters have become a must-have feature in luxury homes. And in a classic case of keeping up with the Joneses, they just keep getting bigger and bigger. This home took it to the next level, adding a concession stand, complete with candy and popcorn! It also has a giant reel on the ceiling, with film winding around it from the front of the room to the back.
6.) Where Art is Everything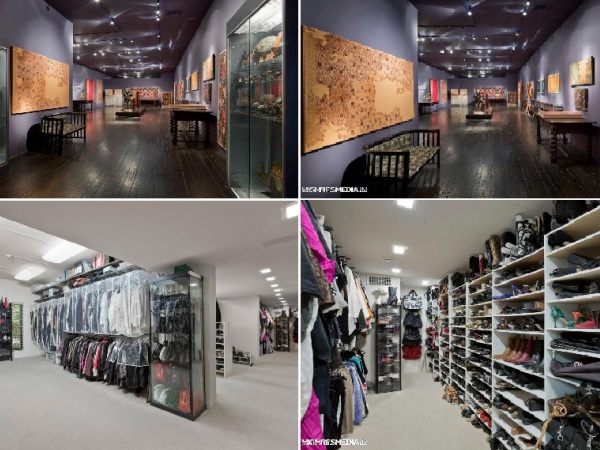 The owners of this home are clearly fans of art. Each room features a stunning array of sculptures, paintings and textiles. There's even a "collection room" built to museum standards, complete with glass display cases and overhead lighting. But that's not all; for the "wearable art," there's a 700 square foot closet, bigger than most Manhattan apartments! It features an entire wall of shoes, multiple shelves for purses, pull-out drawers for accessories, and space to coordinate outfits. And perhaps best of all, it's located in the "woman's master suite," so she doesn't even have to share the space!
For more crazy listing photos, check out the Redfin Collection called "Just Wow."
Related