Disney Cruise Line guests meet Elsa and Anna from Disney's 'Frozen' on board the Disney Magic in Norway, photo by Matt Stroshane, courtesy Disney Cruise Line
Disney continues to ride "Frozen's" wave of popularity, and, most recently, Disney Cruise Line completed its first "Frozen" cruise of Norway. The Disney Magic departed Copenhagen, Denmark on Saturday, June 6, 2015 and sailed to the southwestern coast of Norway stopping at the ports of Stavenger, Ålesund, Geirganger, and Bergen before returning to Copenhagen a week later on Saturday, June 13, 2015. Disney's Norwegian Fjord itinerary included the UNESCO World Heritage sites of Geirangerfjord and Bryggen as well as some unique "Frozen" elements such as the first official appearance of Elsa, Anna, and Kristoff in the country that inspired the film.
There was plenty of "Frozen" fun on board the Disney Magic during the cruise as well including character meet & greets; "Freezing the Night Away with Anna, Elsa and Friends" deck party; Anna and Elsa's boutique for princess (and Olaf) makeovers; Anna's Chocolate Chase scavenger hunt; Oaken's Maypole Swirl and Twirl; Club Frozen adult-only nightclub; themed food and beverages; and, of course, movie screenings (both inside and out).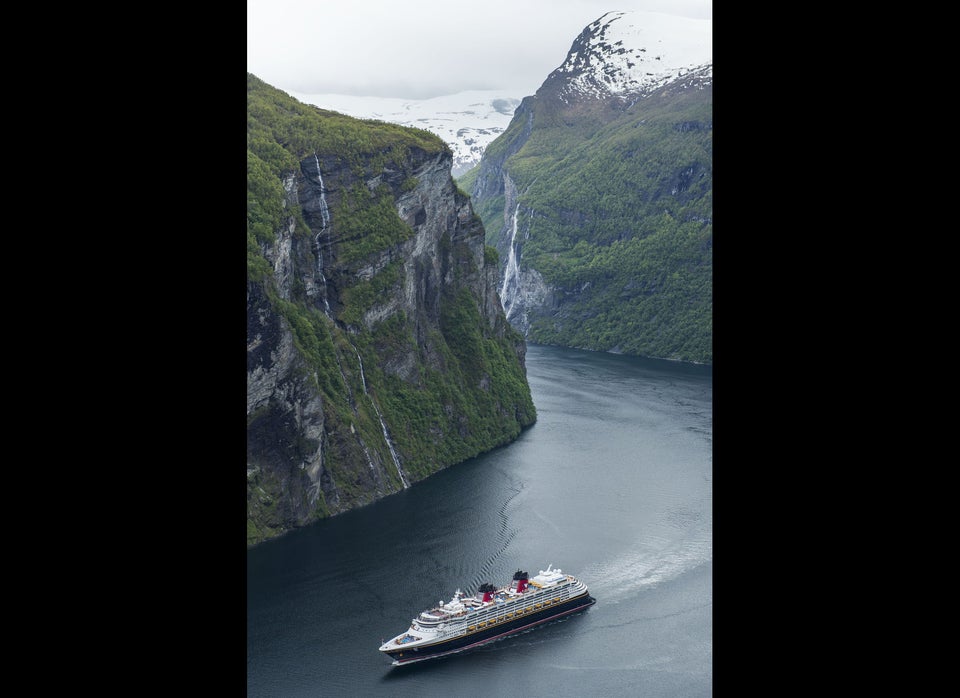 Disney's Frozen Cruise of Norway

Disney Cruise Line's initial "Frozen" sailing was a huge success with just the right mix of Norwegian natural beauty and cultural history combined with the Disney characters and movies. For those only interested in the Norwegian fjords, one could easily avoid any "Frozen" festivities. But who books a Disney cruise to do that? In June 2015, there are two remaining Norwegian fjord sailings on the Disney Magic, and Disney Cruise Line returns in summer 2016 with more "Frozen" Norway cruises. For more photos, updates, and details direct from the Disney Magic's inaugural cruise to Norway, click here.