Shiite Muslims observe Ashura through mourning rituals such as self-flagellation and reenactments of the martyrdom. Many travel to Karbala in Iraq, where Hussein was killed, as a pilgrimage on Ashura. Most observers wear black and march through the streets chanting and hitting themselves in the chest. Some use whips and chains -- or cut themselves on the forehead -- to ritually punish their bodies. This practice has been condemned by some Shiite leaders, so Ashura blood drives are often organized as a substitute.
Ashura marks many things: the creation of the world, Noah's departure from the ark, Moses' flight from Egypt and the martyrdom of the Prophet Muhammad's grandson, Hussein ibn Ali, in 680 A.D.
WARNING: Some images of Ashura observance are graphic: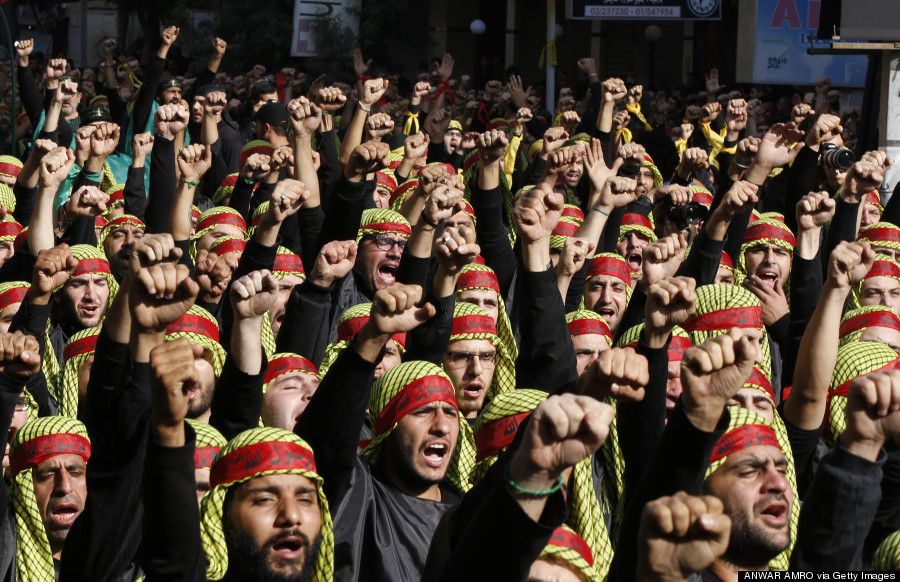 Lebanese men shout during a procession marking Ashura that commemorates the 7th century killing of Imam Hussein, the grandson of Prophet Mohammed, in the Battle of Karbala on November 14, 2013 in the Lebanese capital Beirut.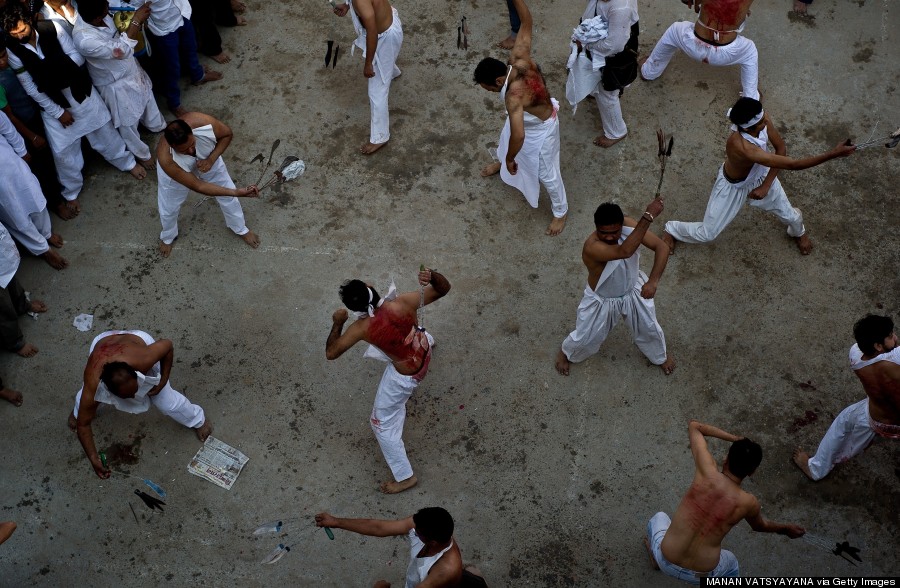 Indian Shi'ite Muslims flagellate themselves during a Muharram procession on the eighth day before Ashura in Amroha, some 140kms east of New Delhi on November 13, 2013. In this photo taken on Monday, Nov. 11, 2013, a Myanmar Shia Muslim walks across burning embers during the Ashura festival in Yangon, Myanmar. Shia Muslims mark the Day of Ashura as a day of mourning for the death of the grandson of Prophet Muhammad. Devotees recite prayers, flagellate themselves and walk on fire to mark the day of mourning.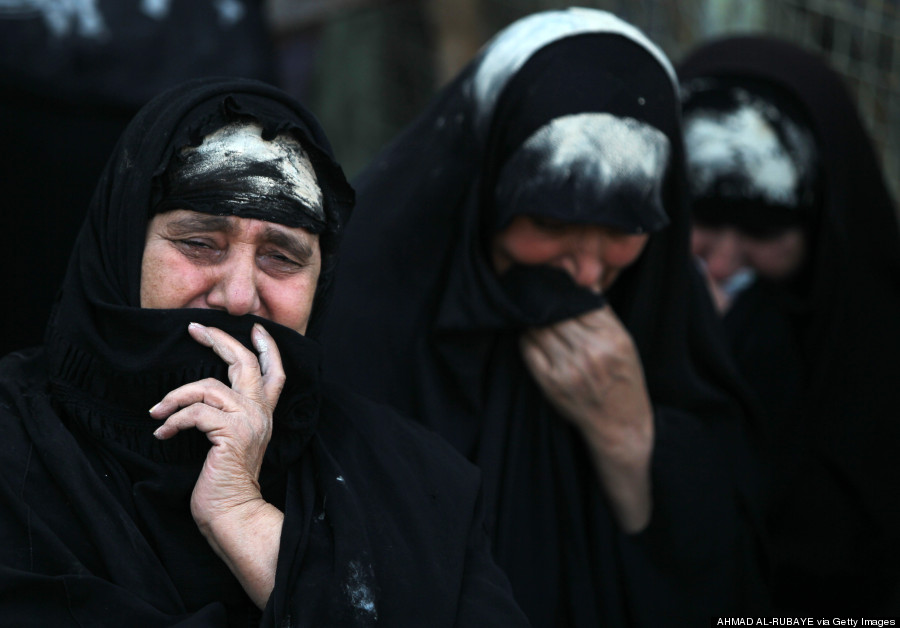 Iraqi Shiite women attend the reenactment of the Battle of Karbala marking Ashura on November 14, 2013 in Baghdad. Afghan Shiites beat themselves with chains and blades in a ritual ahead of the Ashura holiday outside the Abul Fazel Shrine in Kabul, Afghanistan, Nov. 10, 2013.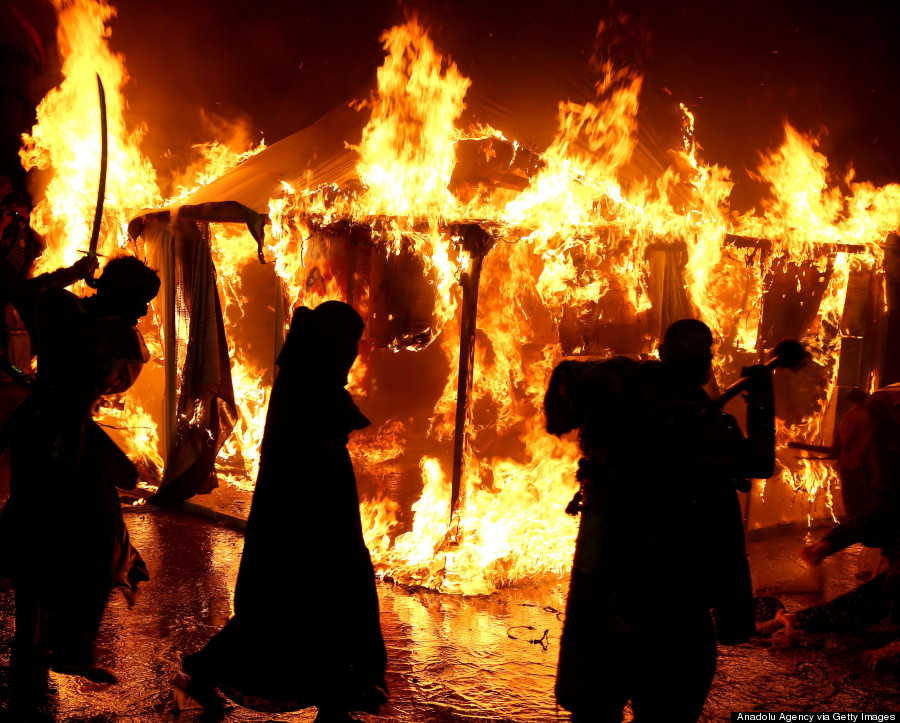 Shia Muslims turn around a burning tent according to a ritual ceremony of the Ashura Day on November 13, 2013 in Karbala, Iraq. Muslims to celebrate the day of Ashura which is the tenth day of Muharram.
See more Ashura photos here: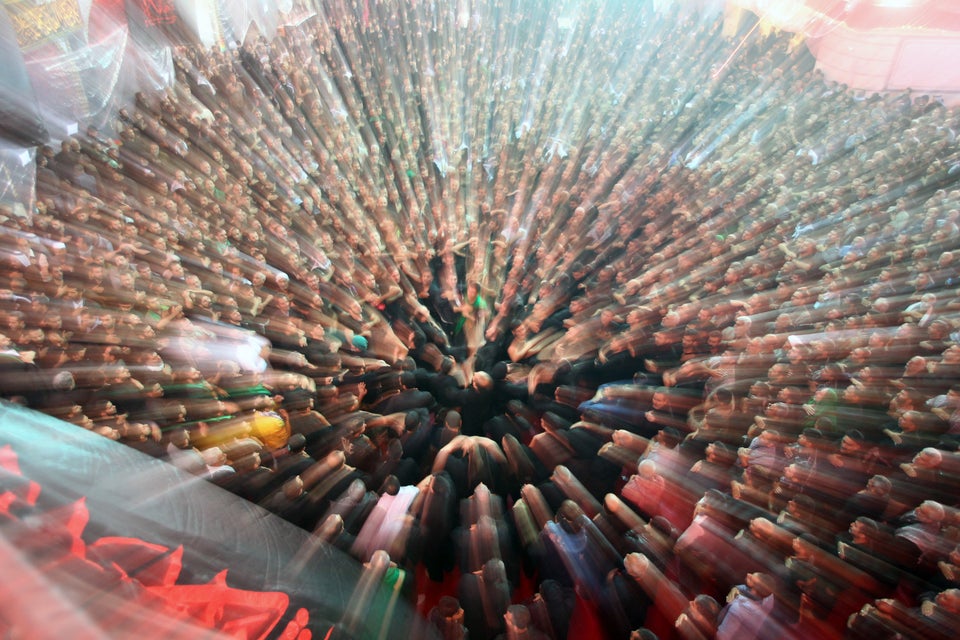 Ashura 2013
Related
Popular in the Community