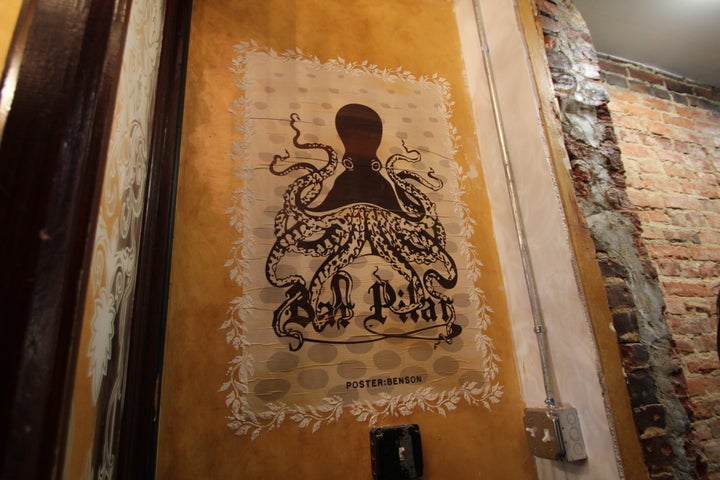 WASHINGTON -- Bar Pilar, the hot spot on 14th Street NW which closed in November for renovations, is nearly ready to re-open full force with a new kitchen and upstairs seating area that'll double the occupancy of the bar.
The Huffington Post took a tour of the still-in-progress property, which now includes a handful of colorful murals and mermaid-themed accent pieces. There's also a lot of exposed brick and wood paneling made with old doors.
Although the downstairs area reopened recently, food service is still a no-go for another few weeks.
When the expanded kitchen reopens, the menu will include, in addition to the existing popular small plates, some larger plates featuring items like steak for two with potatoes and malt aioli.
Chef Justin Bittner also wants to start incorporating more whole animals and offal as menu offerings.
There'll be an expanded cocktail menu courtesy of general manager Jonathan Fain and Micah Wilder -- Wilder is providing some seasonal tonics and mixers and also designed the mixology program down the street at Pearl Dive Oyster Palace. Bar Pilar will also offer a late-night menu available until 1:30 a.m. on Friday and Saturday.
For a peek at the space, click through the slideshow below.
Related
Popular in the Community