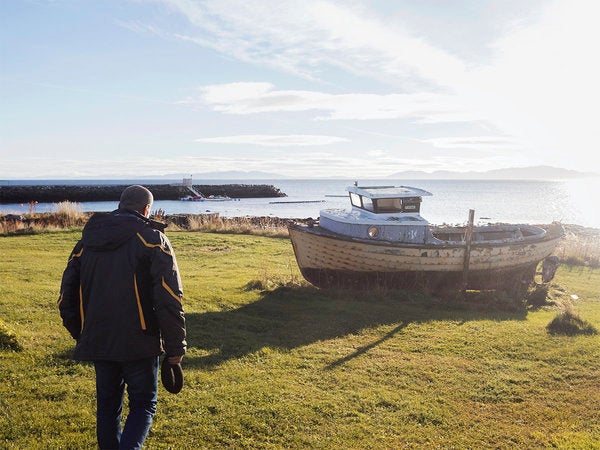 There is a new migration route to Europe that is safer and less expensive than the ones through the Balkans or across the Mediterranean: the Arctic route. 
Photographer Alessandro Iovino of the Cesura collective followed the Syrian Alsaid family on their journey from Russia to Norway.
The Arctic route is used primarily by Syrians who first took refuge in Russia following political turbulence in 2011. Now, they are forced to flee for a second time for different reasons, including fear of forced repatriation, pressure from the Russian mafia or simply in search of better economic circumstances.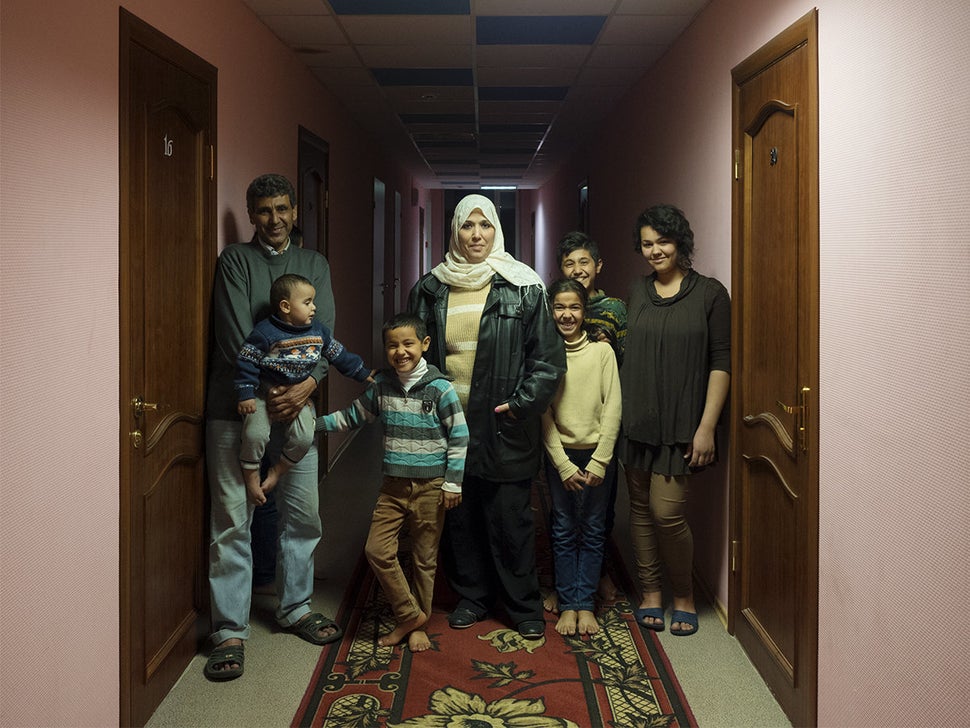 Other refugees traveled to Russia years ago from countries like Jordan and Egypt, or just arrived in Russia on a tourist visa. 
The journey to Europe often starts in cities like Moscow or St. Petersburg. From there, the refugees travel to Murmansk, which is located in the far north of the country and just 32 kilometers from the Barents Sea, near Russia's border with Norway. 
Some refugees have enough funds for the expensive taxi ride from the Murmansk airport to Kirkenes in Norway. Others spend a couple of days in hotels like the Park Inn or Azimut in Murnmansk before they head by bus or taxi to Nickel, in Russia's Siberia, near the Norwegian border. 
Once they've reached Kirkenes, the refugees leave the bicycles by the side of the road. Thus ends a voyage that costs roughly $2,000.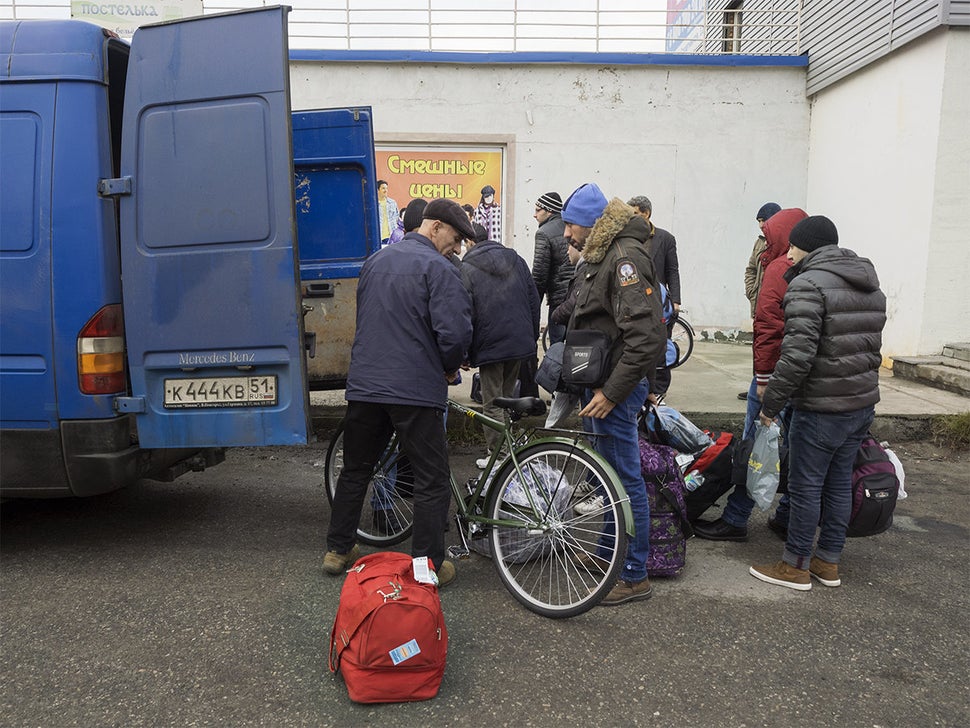 While the trip is less dangerous than the Mediterranean route, it is not without hazards.
Smugglers sometimes try to extort the refugees or keep them on Russian soil longer than necessary -- often until immediately before their visas expire.
Follow the Alsaids on their way in Iovina's powerful photos: 
CORRECTION: The fourth photo caption has been updated. The statue is of Georgy Konstantinovich Zhukov, not Lenin.
This story originally appeared on HuffPost Italy. It has been translated into English and edited for clarity.
Calling all HuffPost superfans!
Sign up for membership to become a founding member and help shape HuffPost's next chapter