"I have this fantasy that I can live my life like a tiger in the jungle―eating whatever I want, having sex whenever I want, and roaming around butt naked, wild and free...It sounds difficult and complicated, but it doesn't have to be. Everything you need to set yourself free is right there inside you."
Michael Jordan would never. Rodman's wild ways play a part in "The Last Dance," ESPN's new 10-part docuseries about MJ and the 1990s Chicago Bulls (the first two episodes premiered Sunday). The gameplay on the court is the main attraction, but the footage of Rodman and his increasingly ridiculous dye jobs promises to be just as entertaining.
Below, we take a look at some of the star's most iconic 1990s hair moments.
1991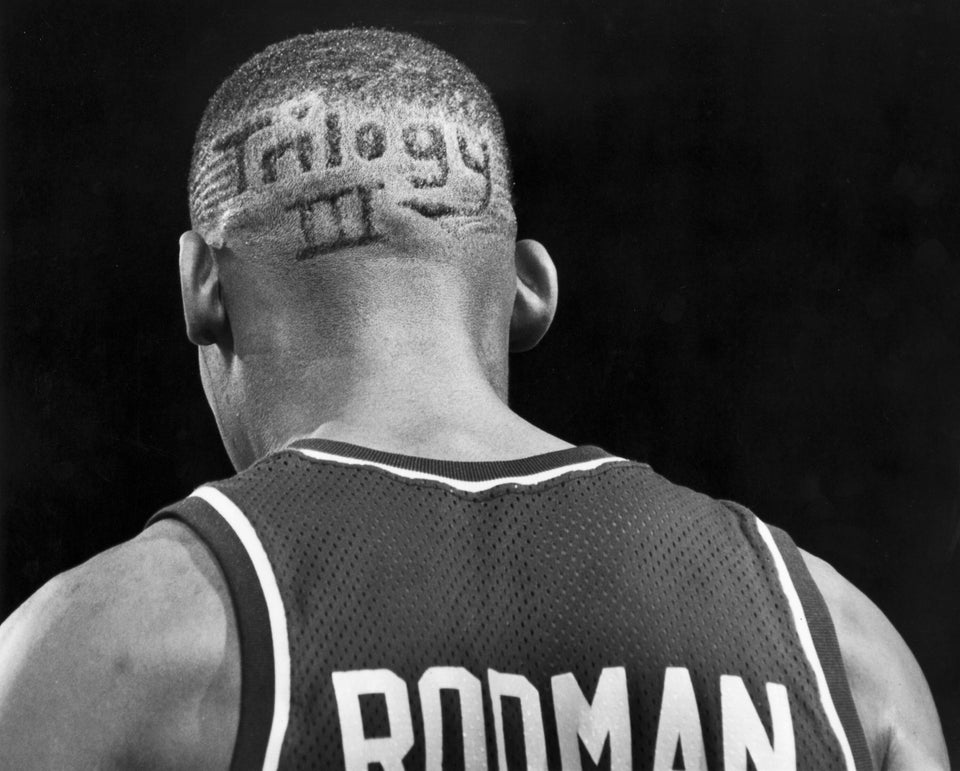 Boston Globe via Getty Images
January 1993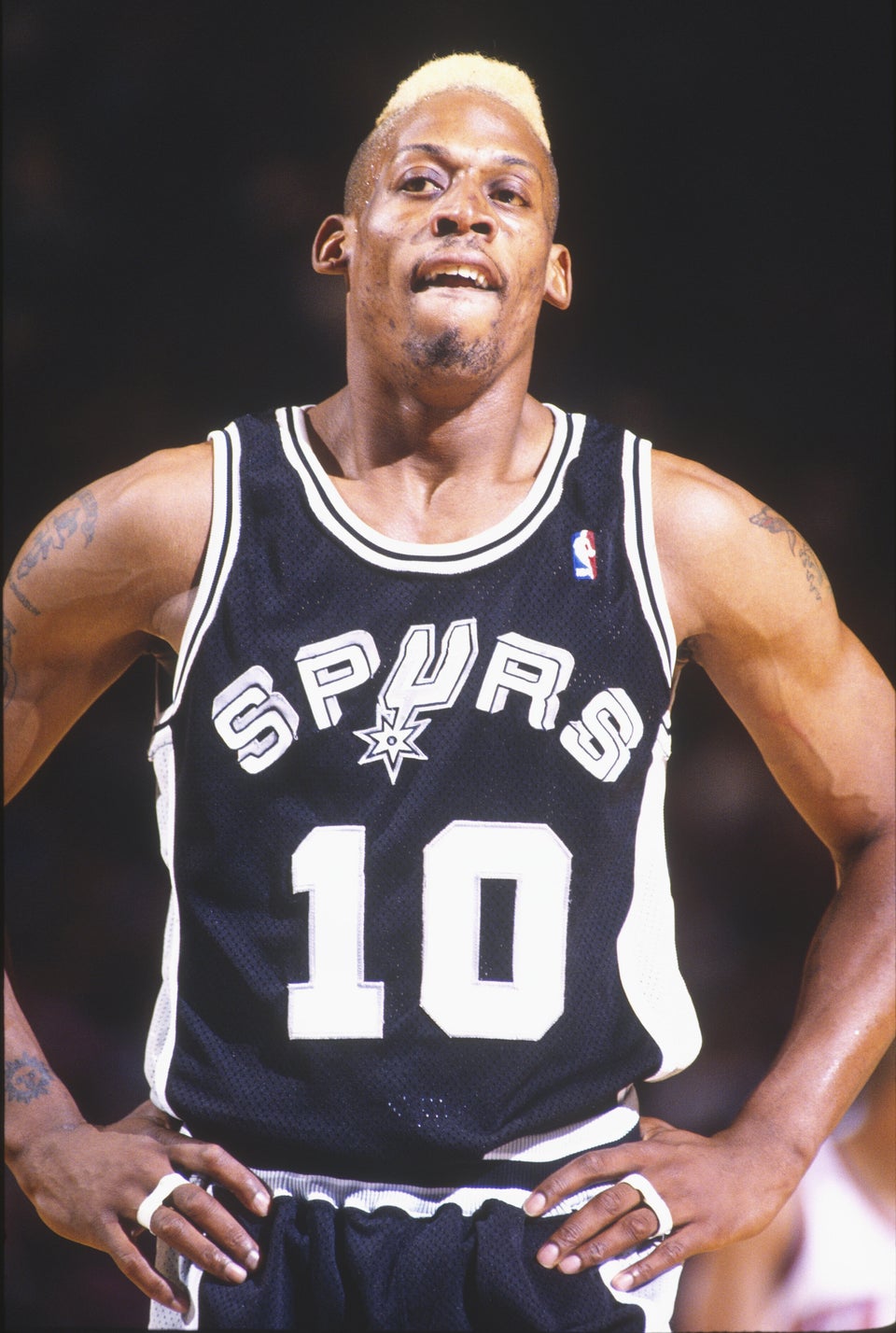 Focus On Sport via Getty Images
June 1994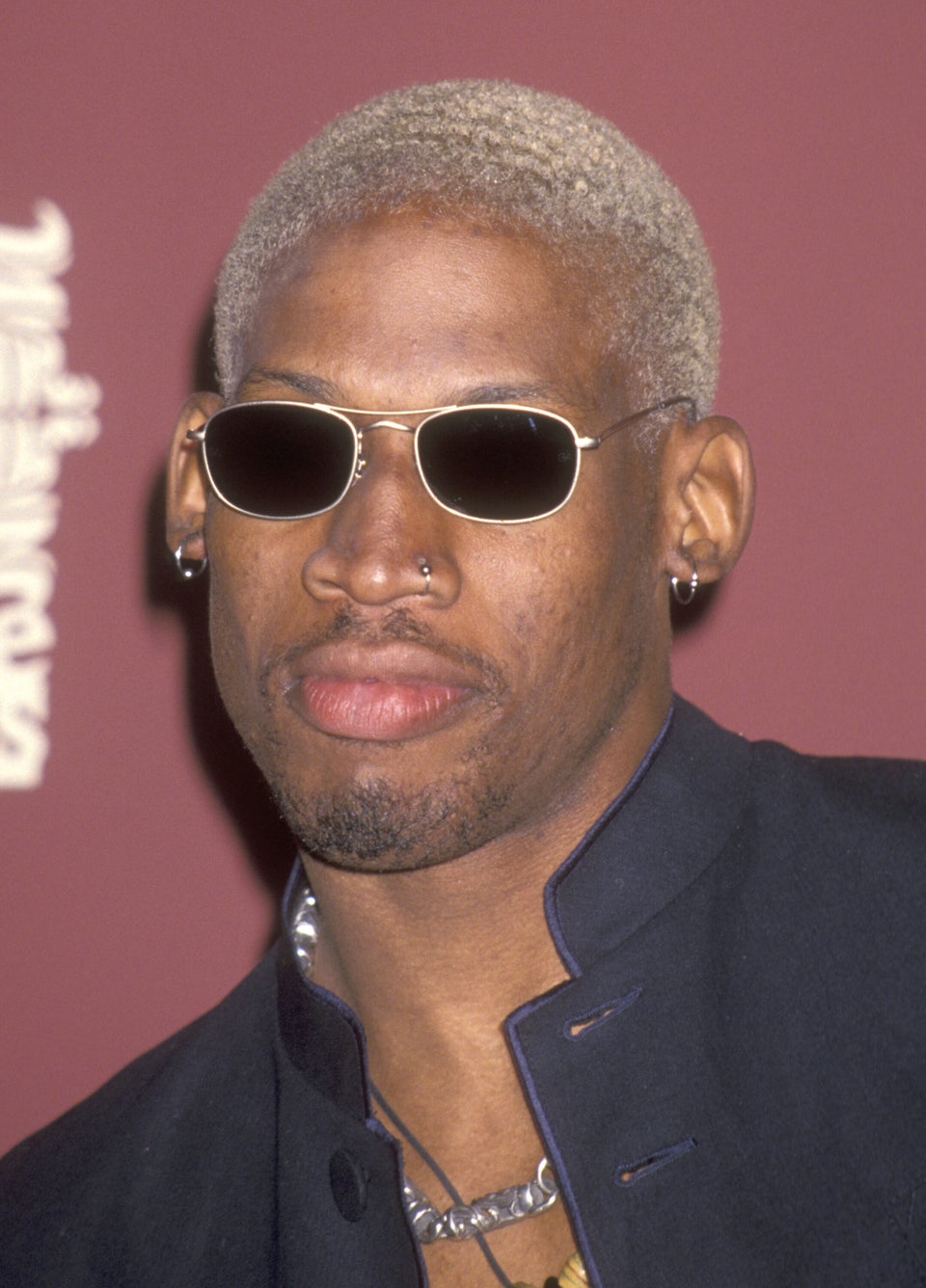 Ron Galella, Ltd. via Getty Images
1995
Focus On Sport via Getty Images
September 1995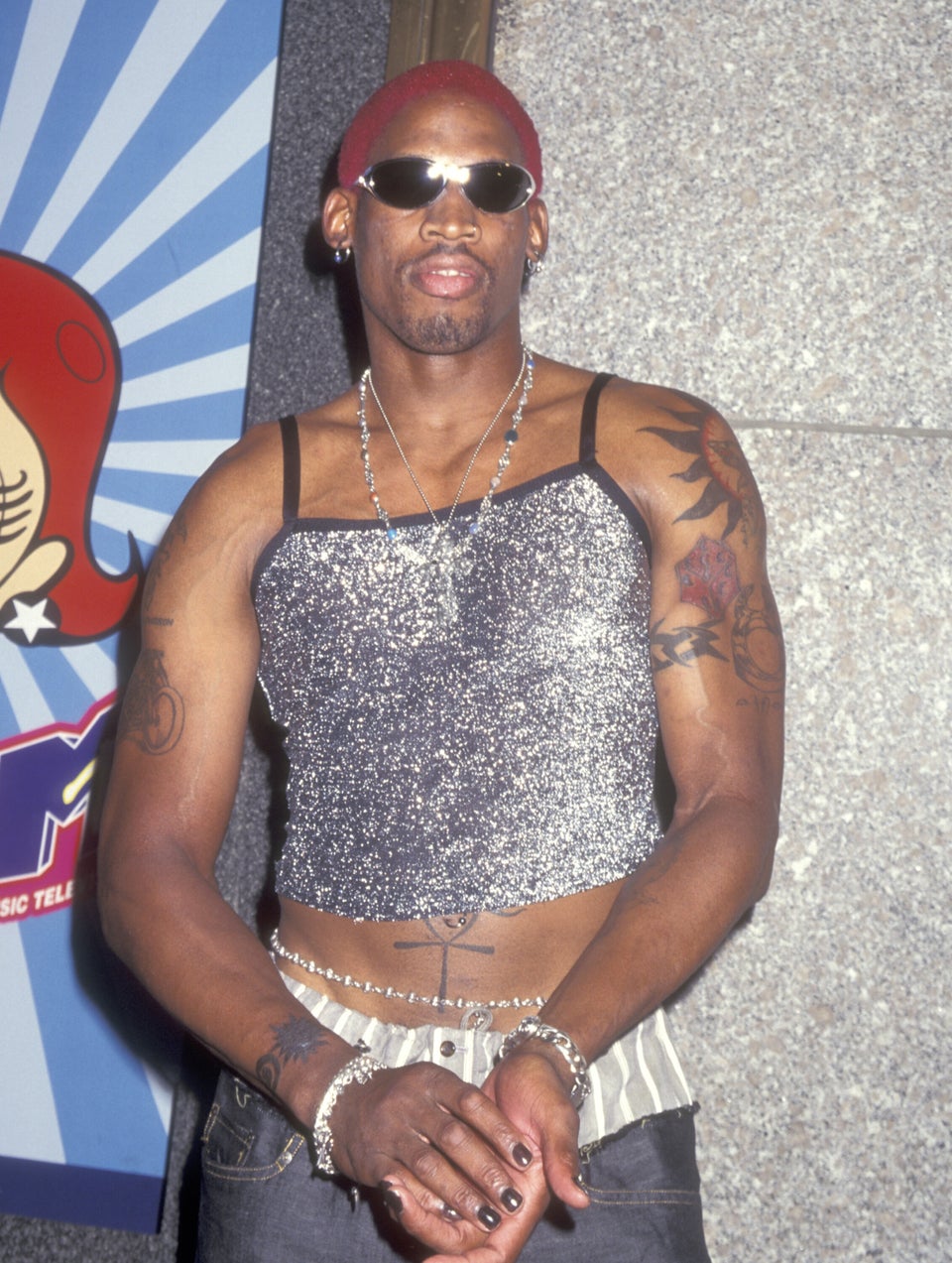 Ron Galella, Ltd. via Getty Images
September 1995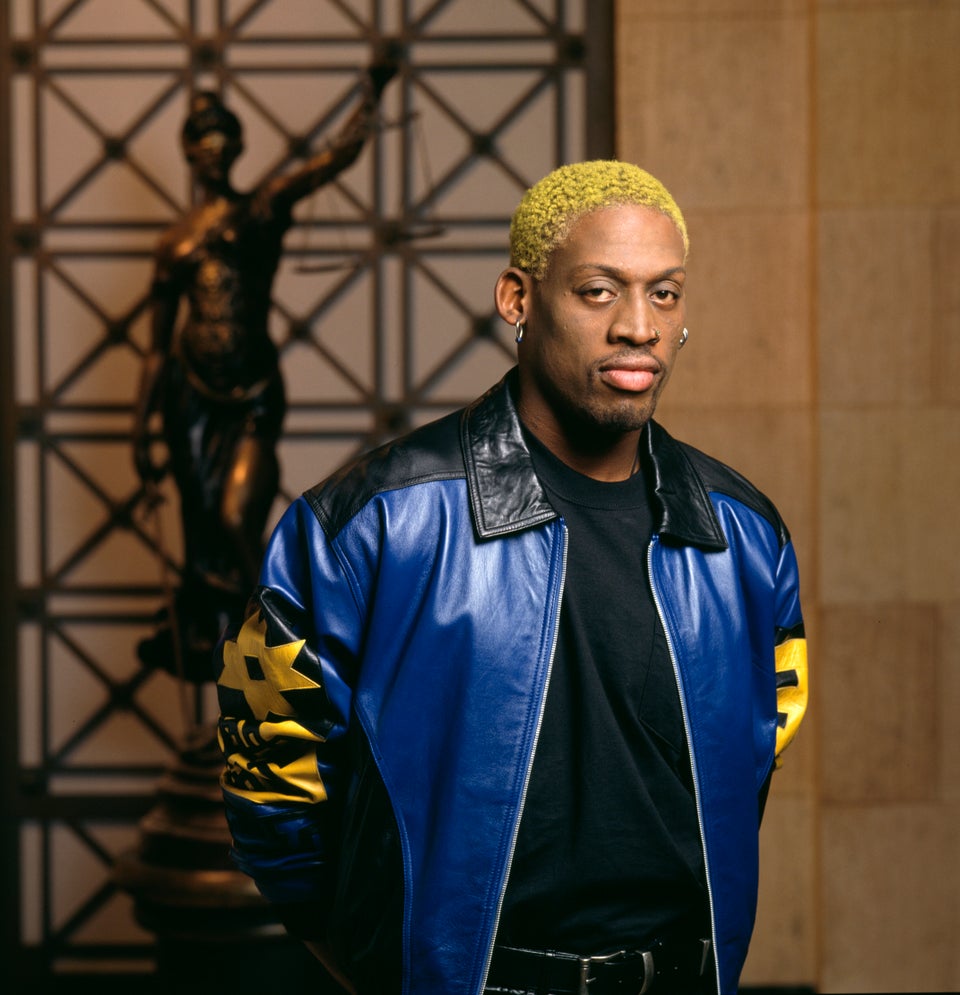 CBS Photo Archive via Getty Images
December 1995
CHRIS WILKINS via Getty Images
April 1996
New York Daily News Archive via Getty Images
June 1996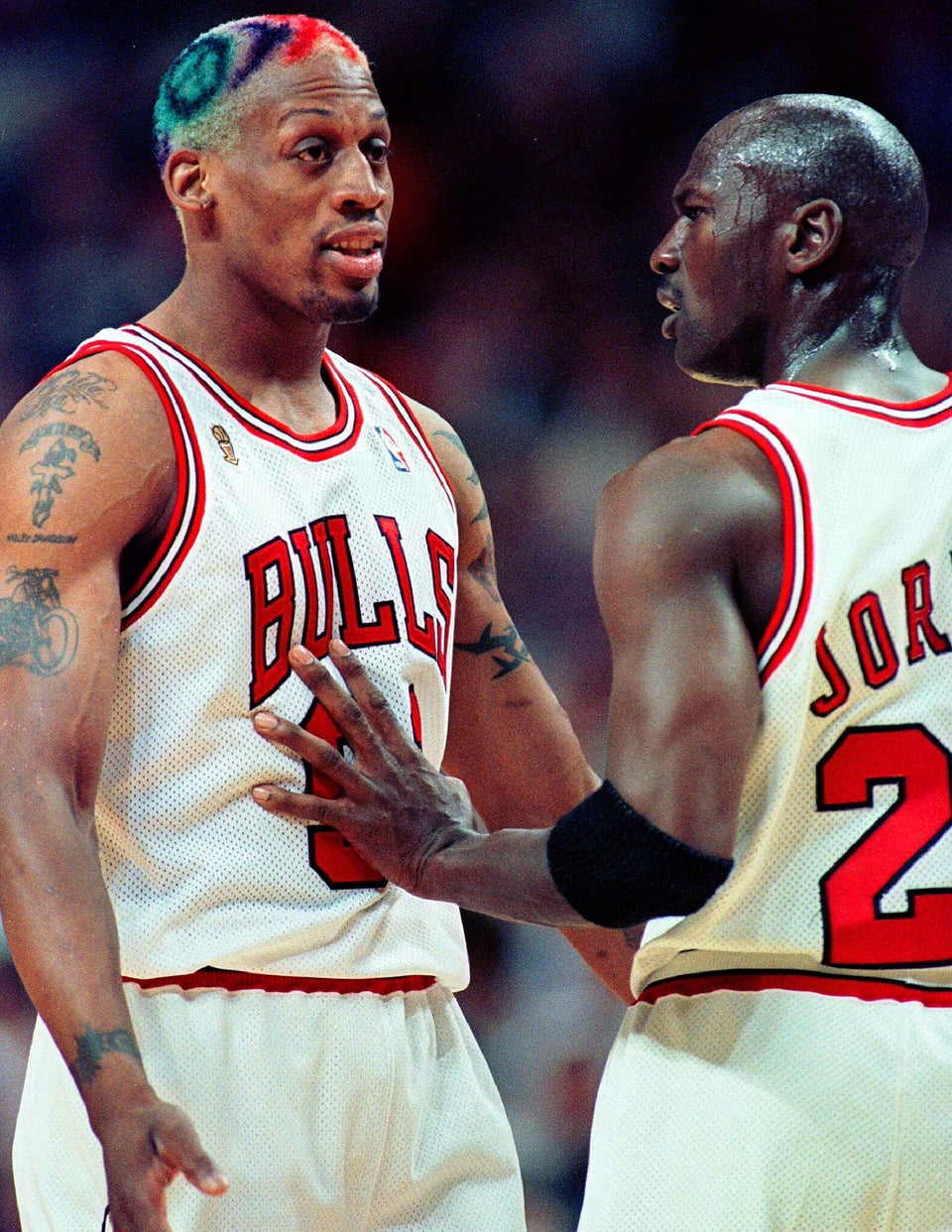 August 1996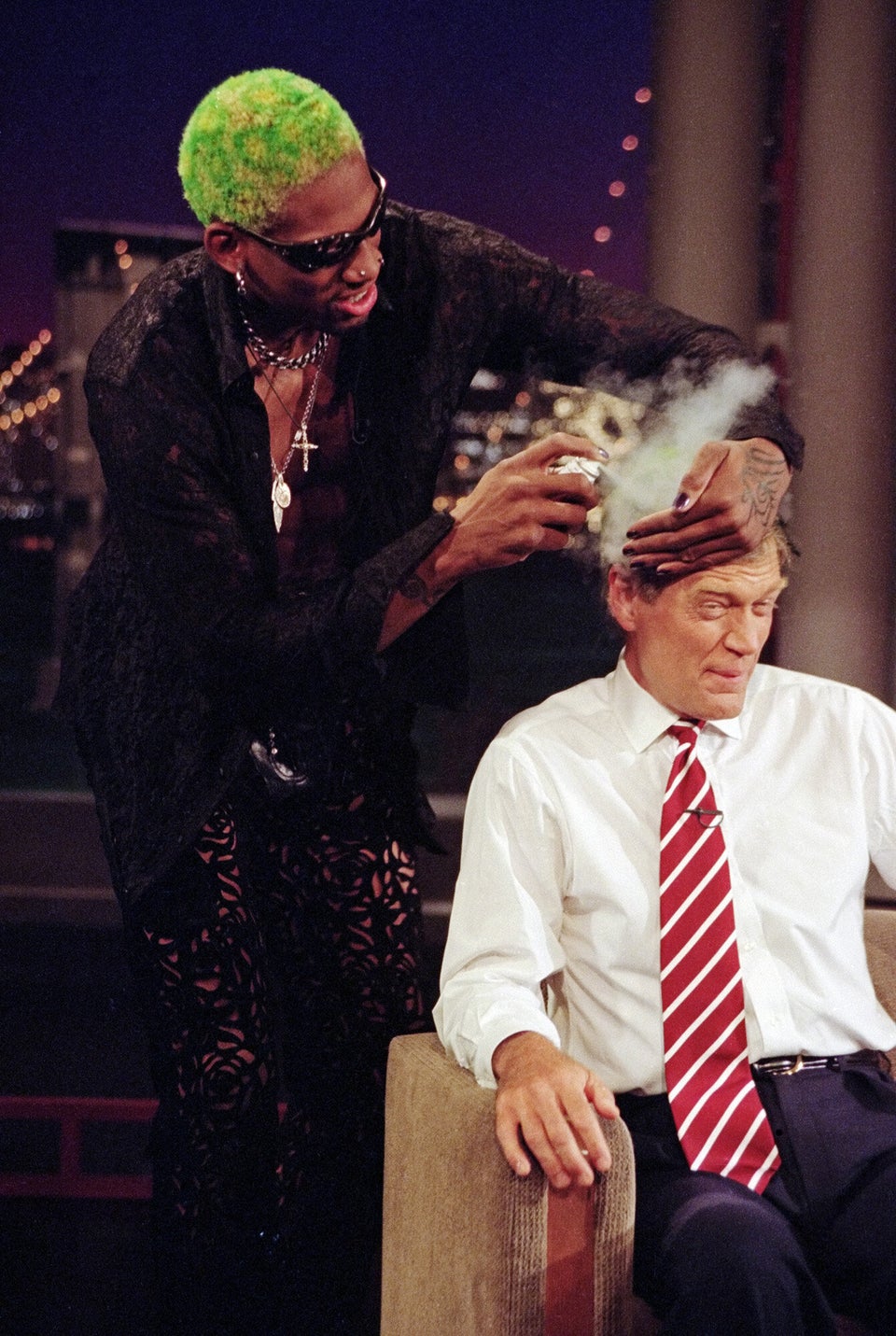 CBS Photo Archive via Getty Images
August 1996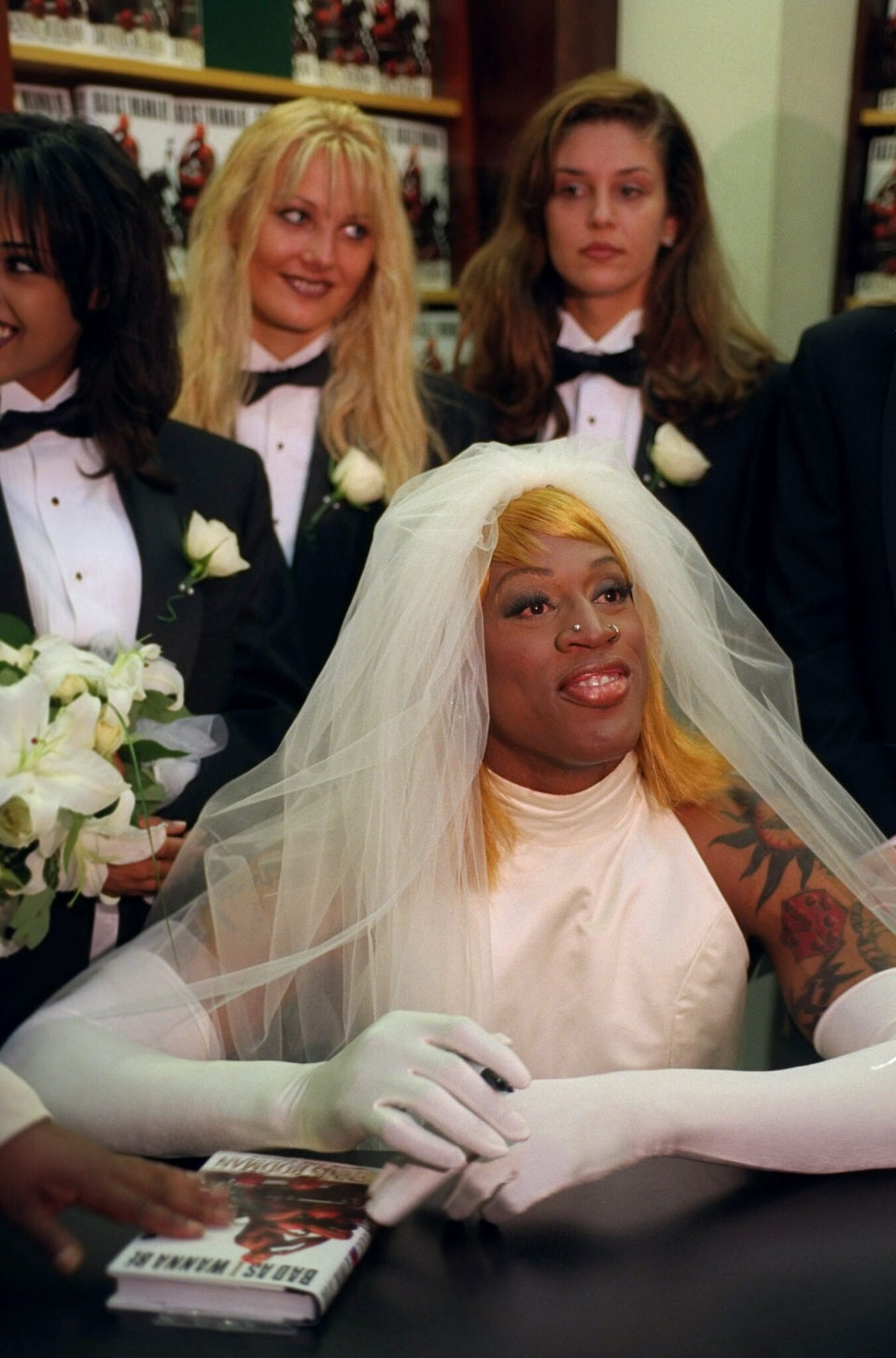 New York Daily News Archive via Getty Images
April 1996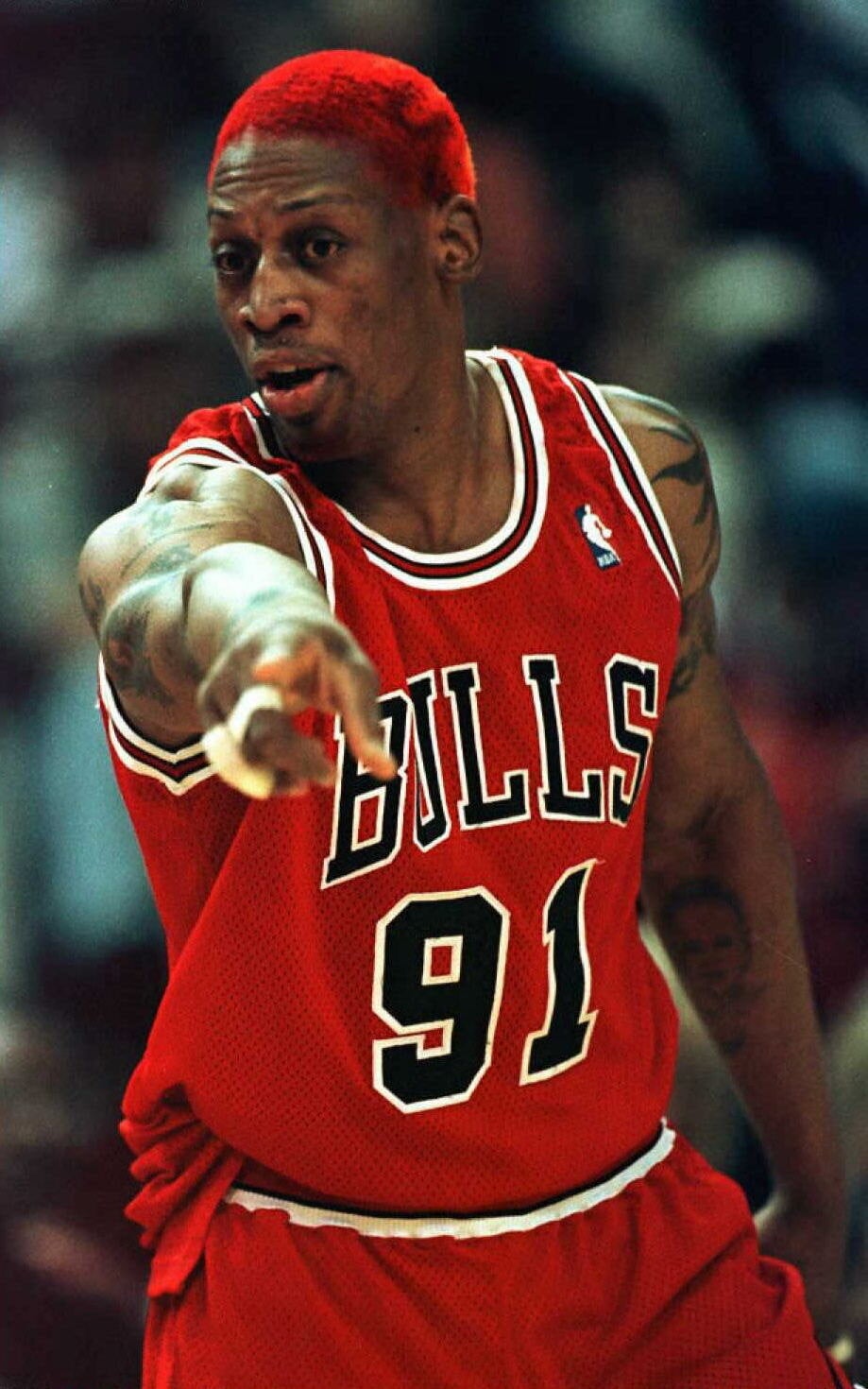 TED MATHIAS via Getty Images
September 1996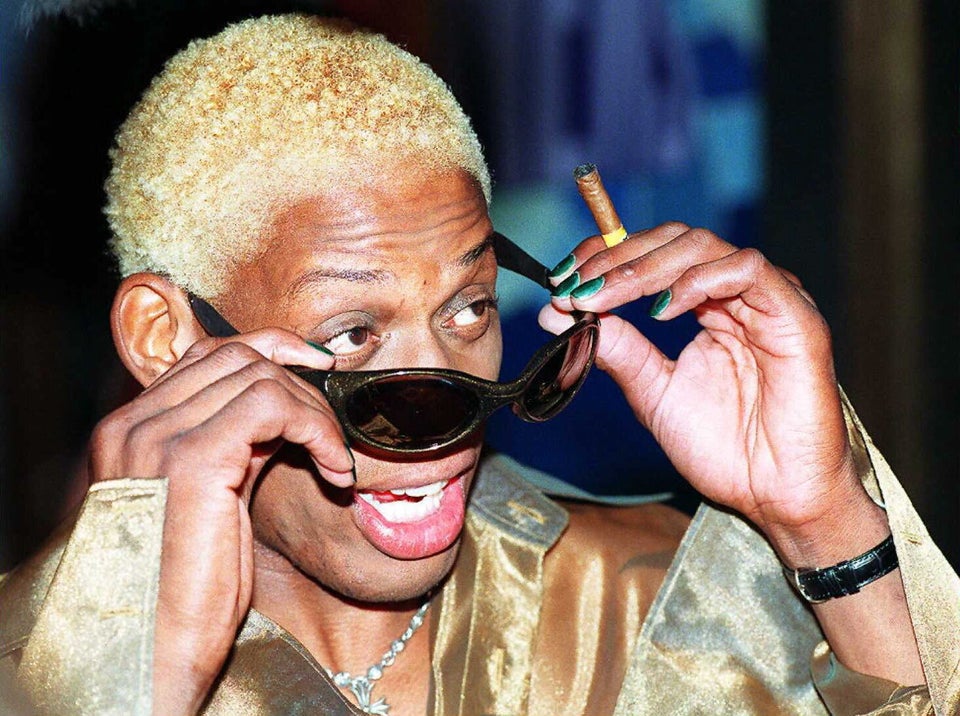 SUSAN FARLEY via Getty Images
December 1996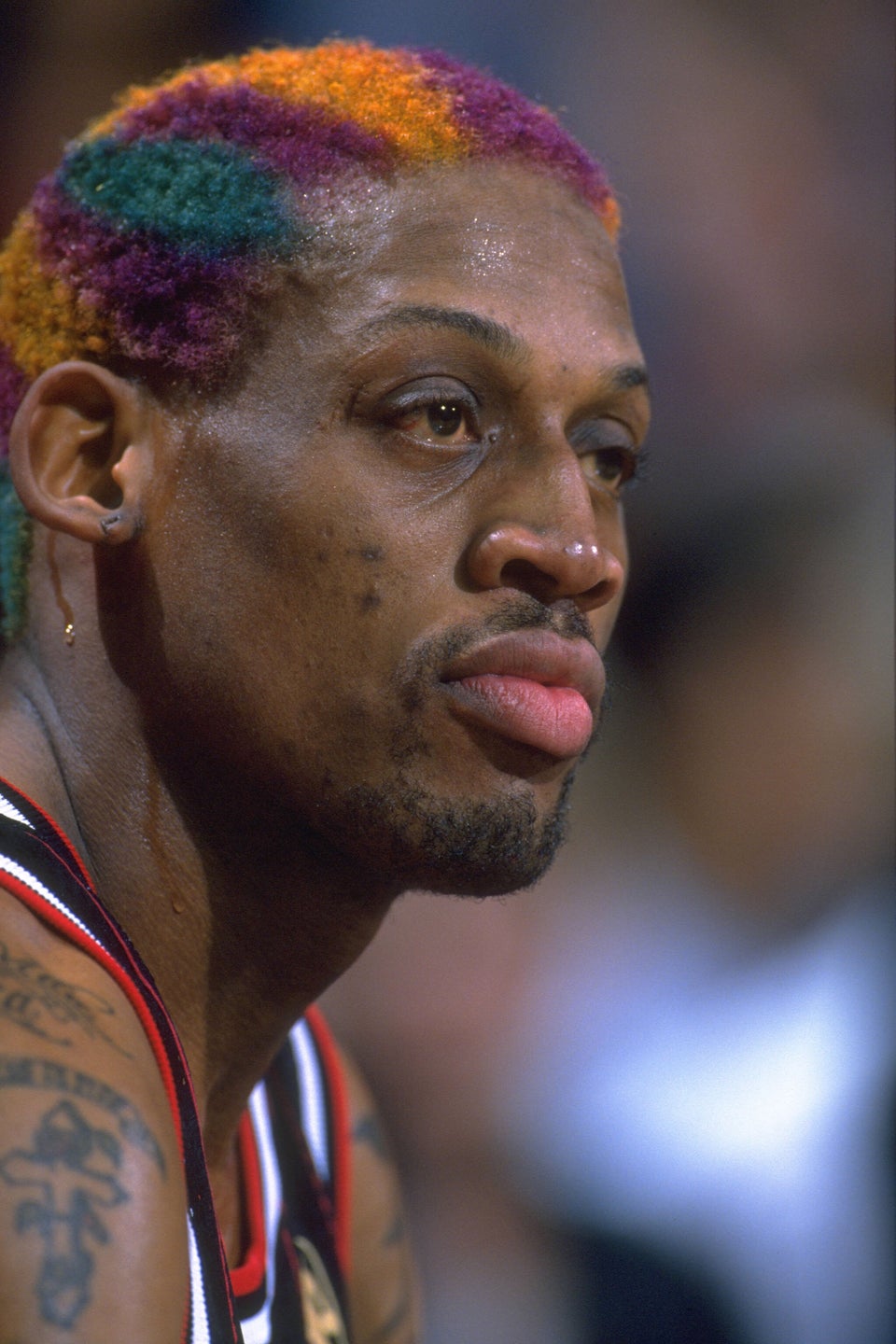 Sporting News Archive via Getty Images
1997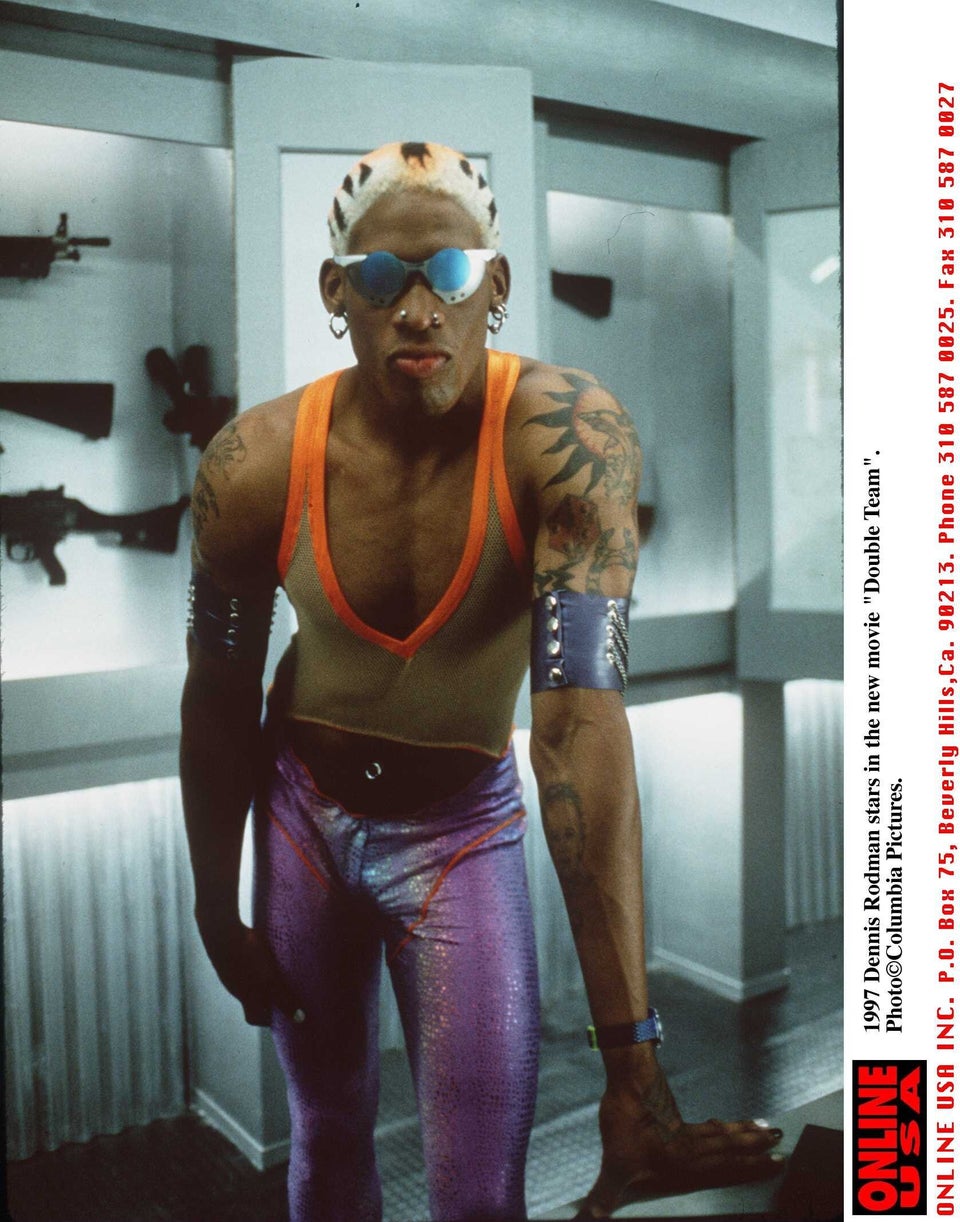 Getty Images via Getty Images
March 1997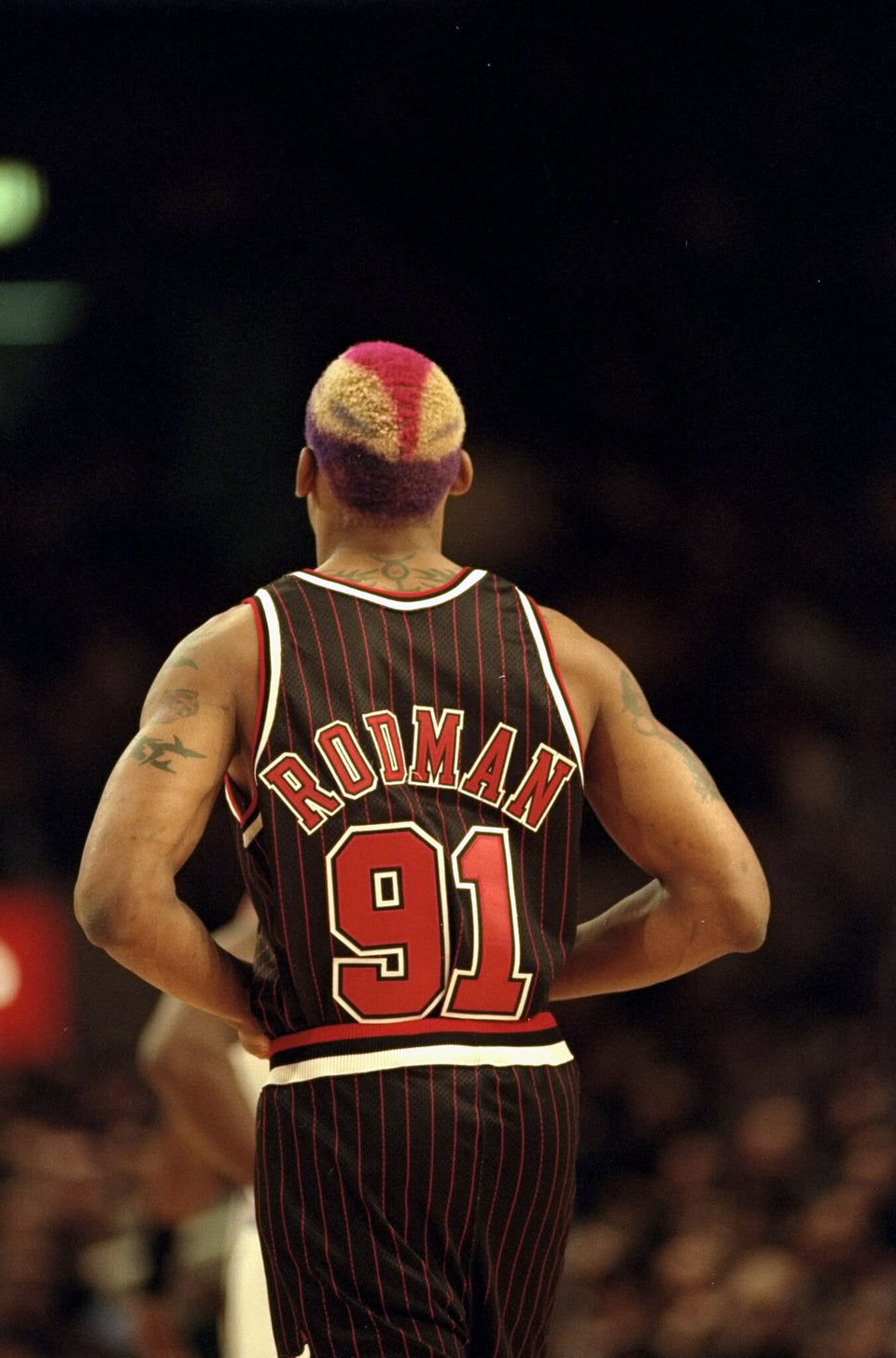 New York Daily News Archive via Getty Images
January 1999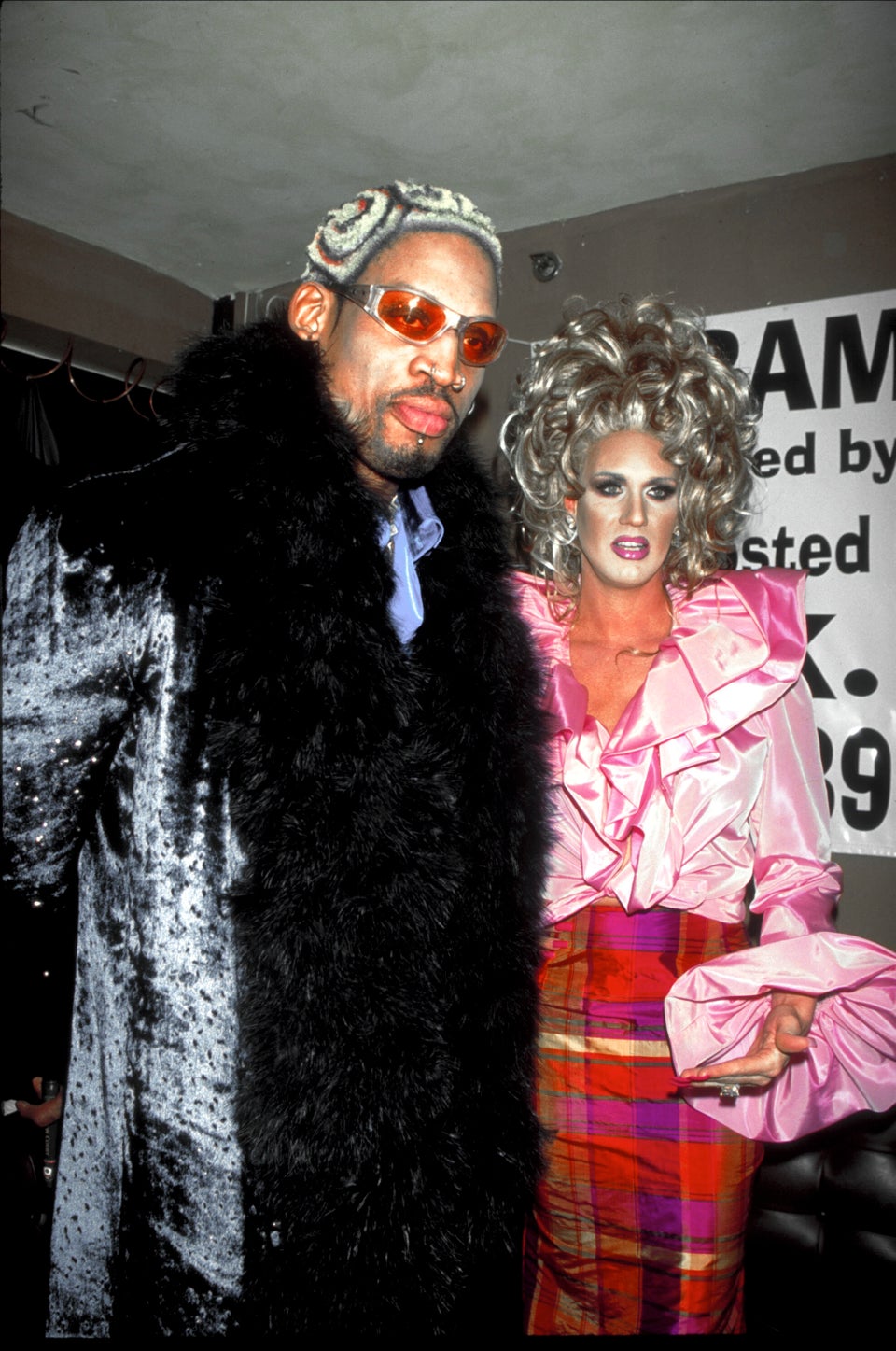 Dave Allocca via Getty Images
March 1997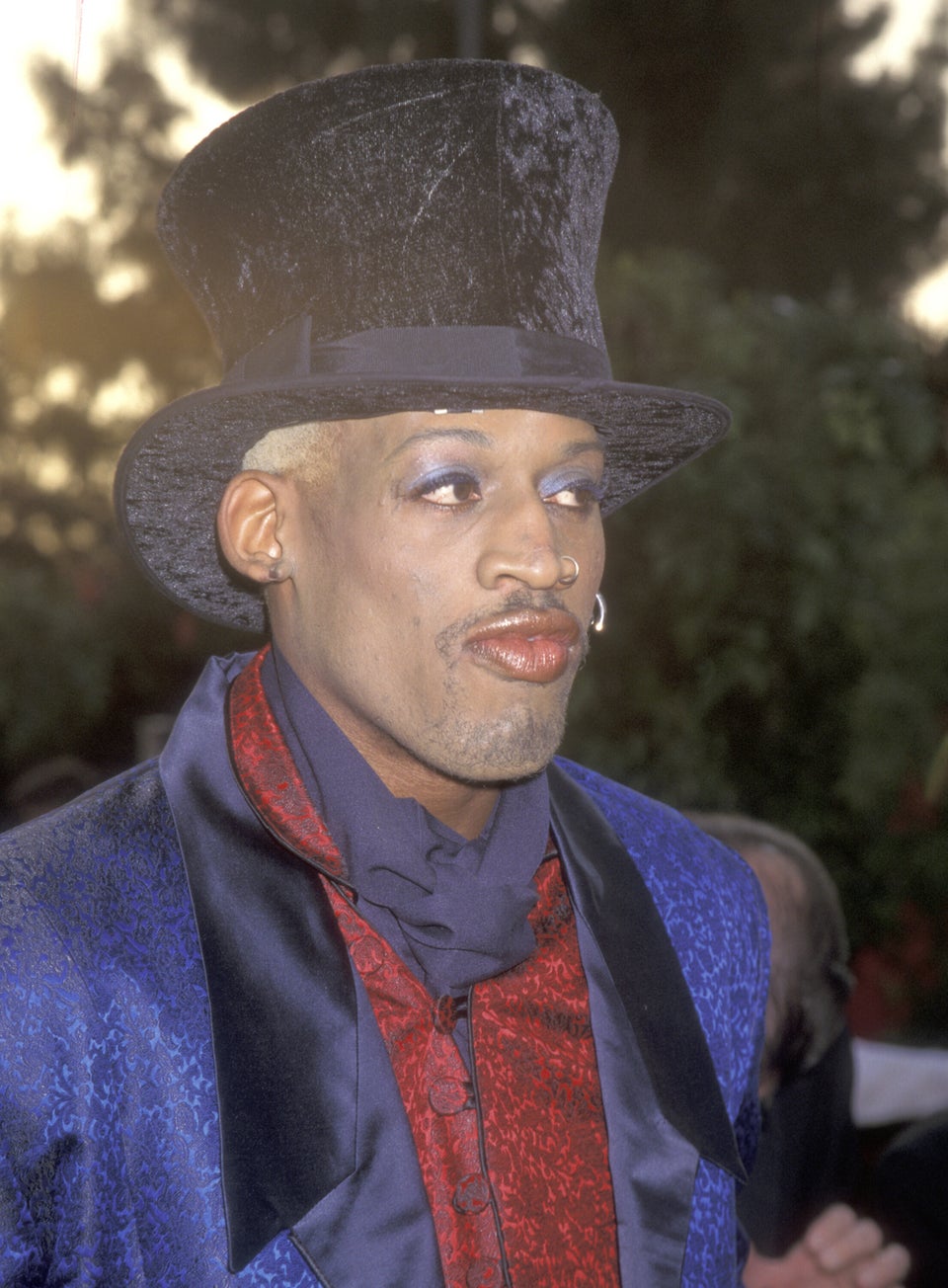 Ron Galella, Ltd. via Getty Images
June 1997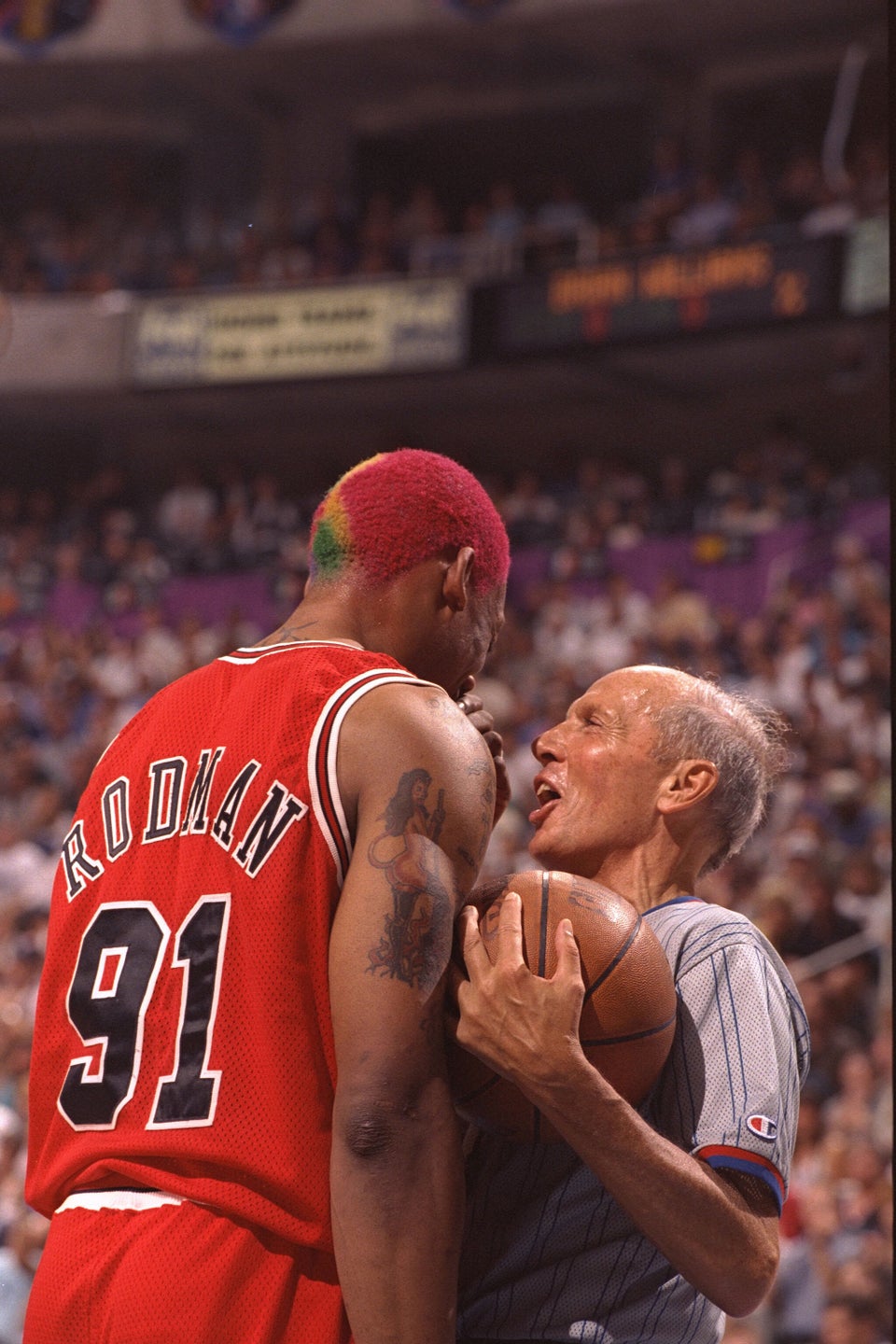 Sporting News Archive via Getty Images
December 1997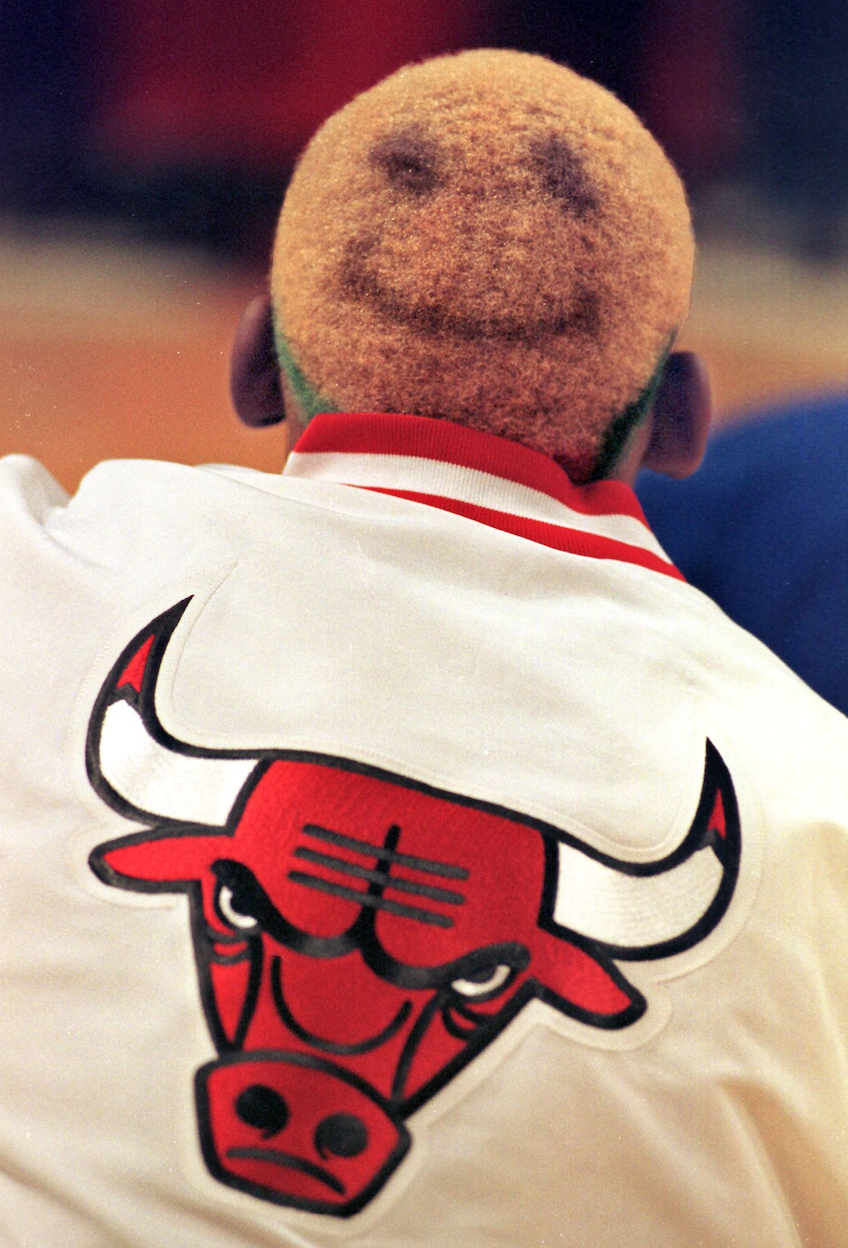 February 1998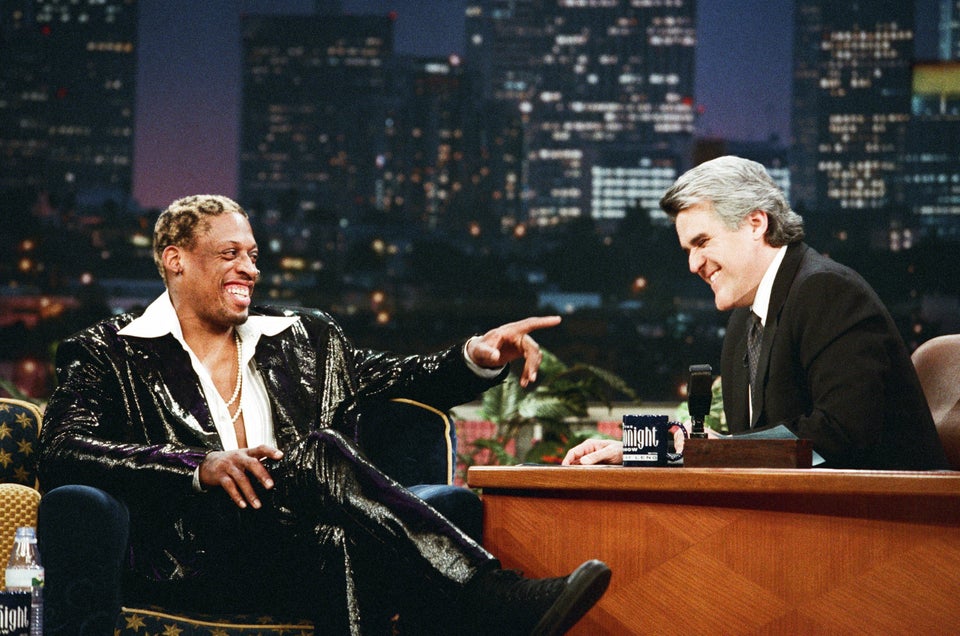 May 1998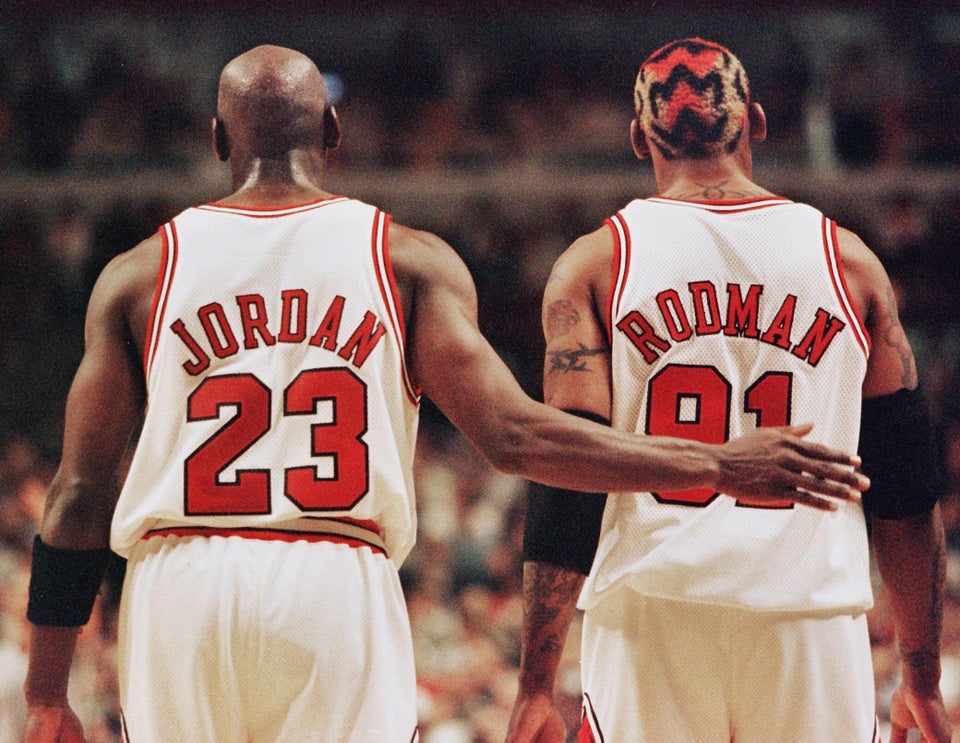 JEFF HAYNES via Getty Images
June 1998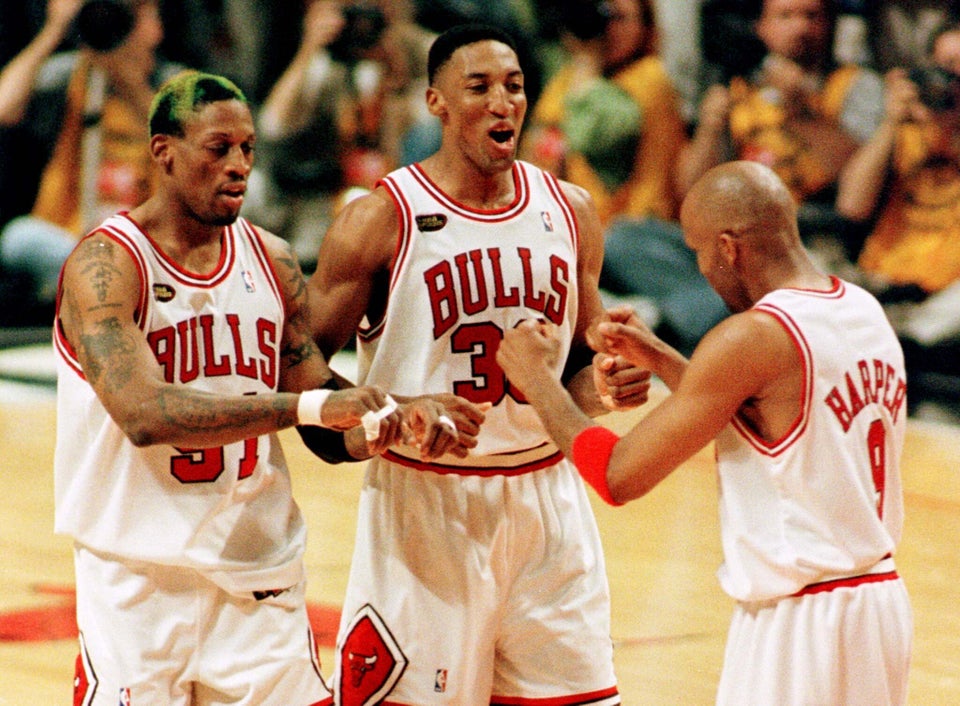 Reuters Photographer / Reuters
June 1998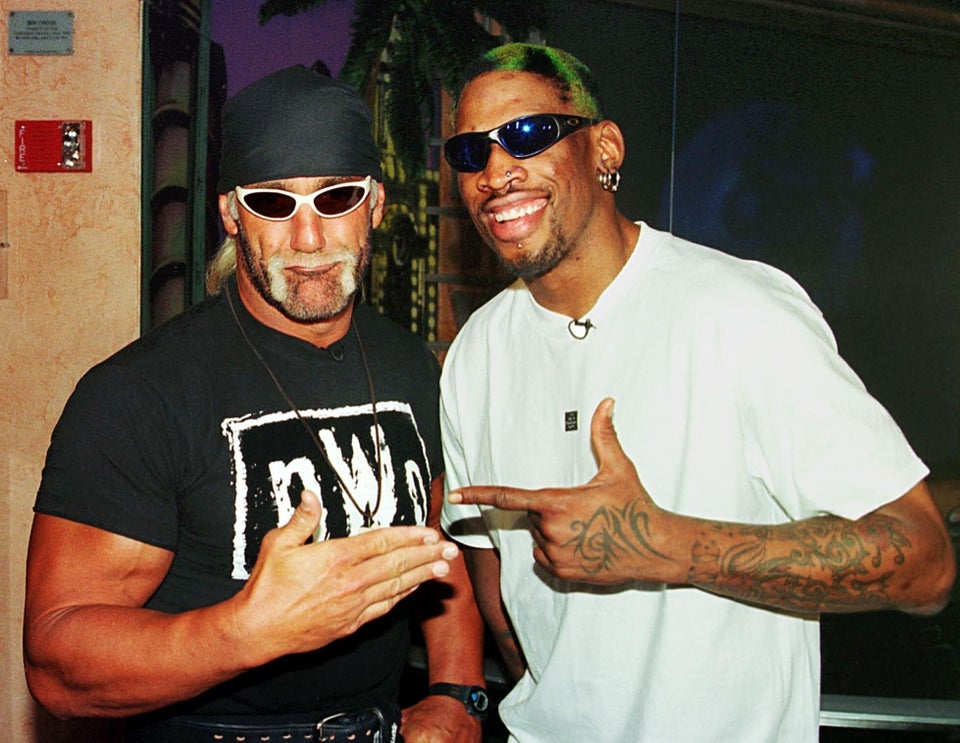 MIKE NELSON via Getty Images
June 1998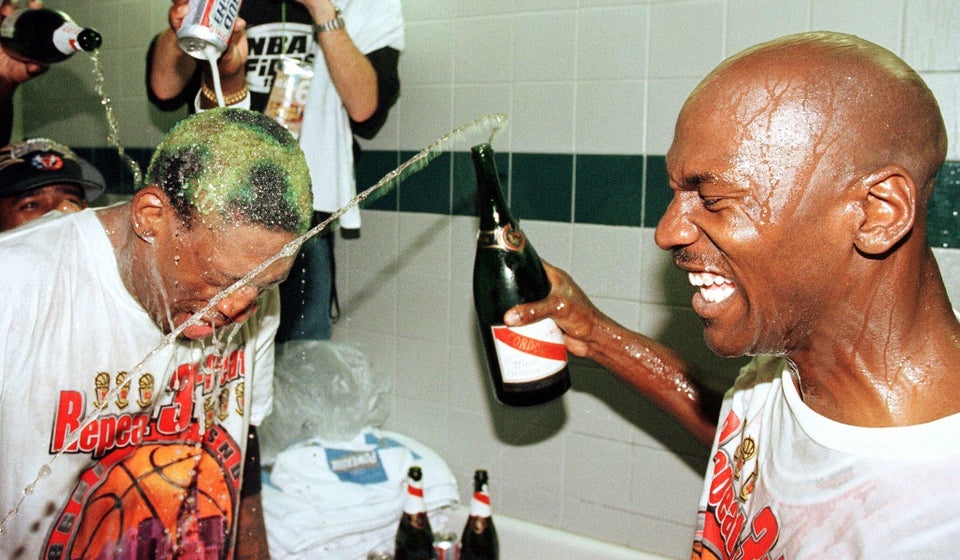 MIKE NELSON via Getty Images
February 1999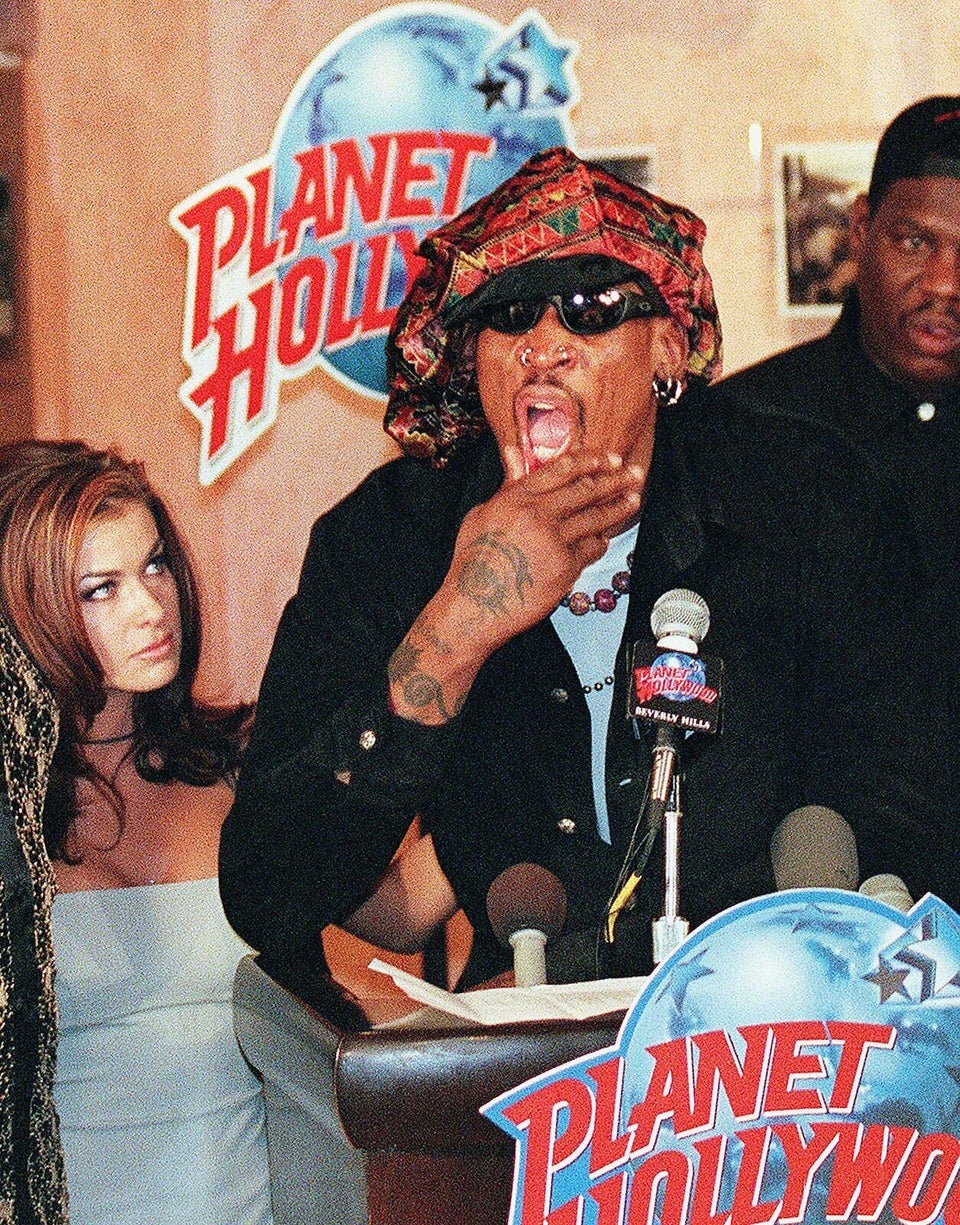 FREDERICK BROWN via Getty Images
March 1999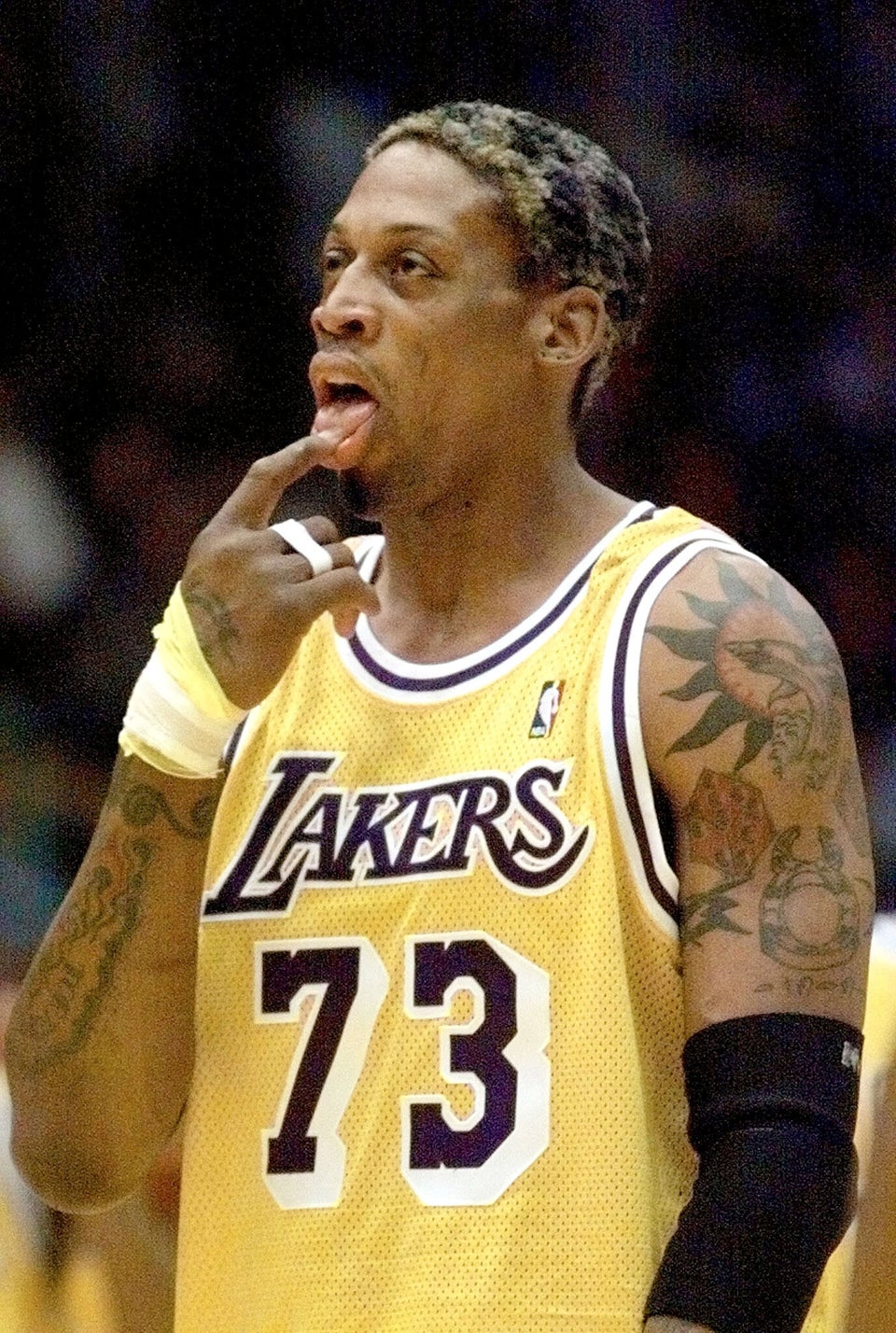 Reuters Photographer / Reuters
August 2000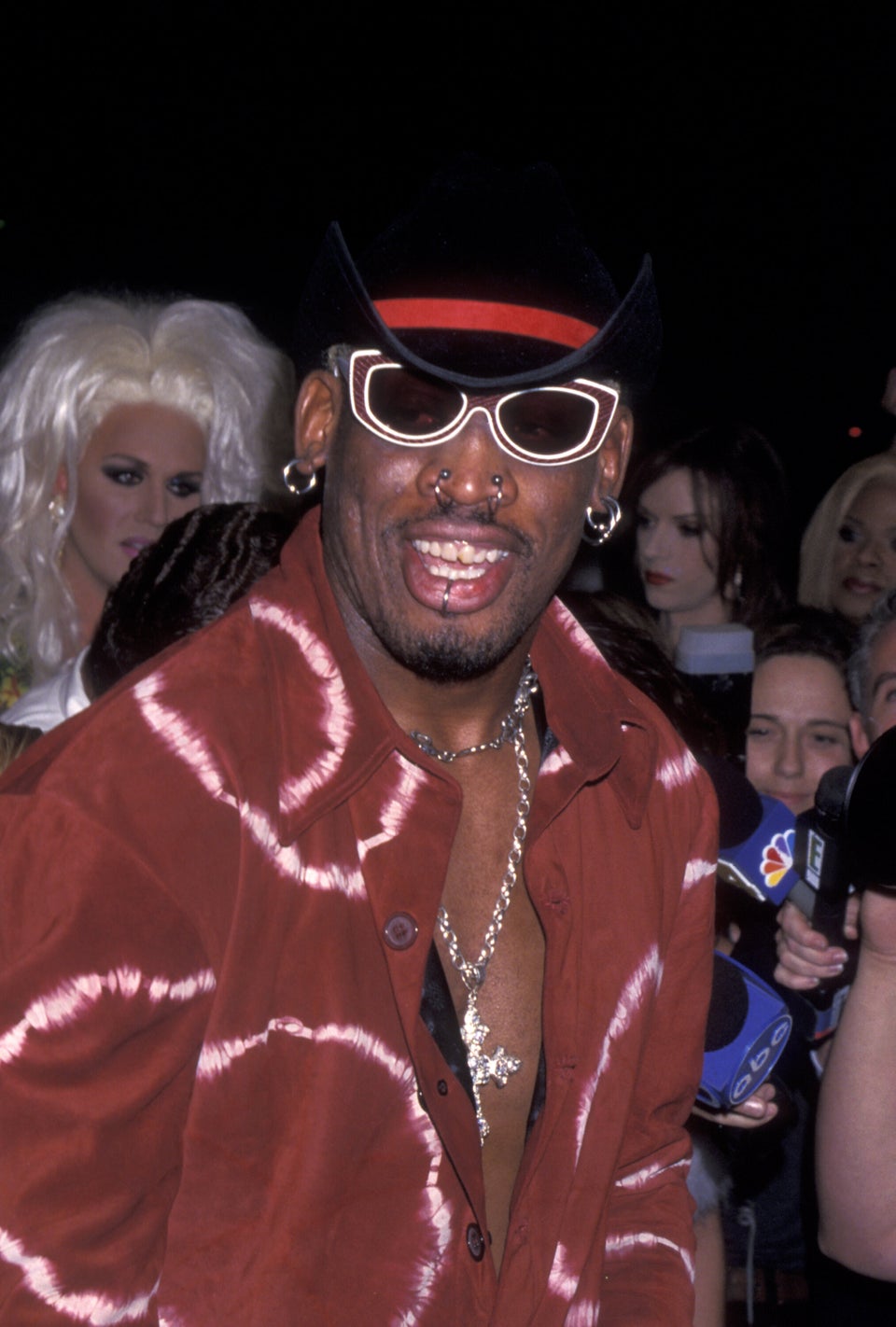 Ron Galella via Getty Images
Before You Go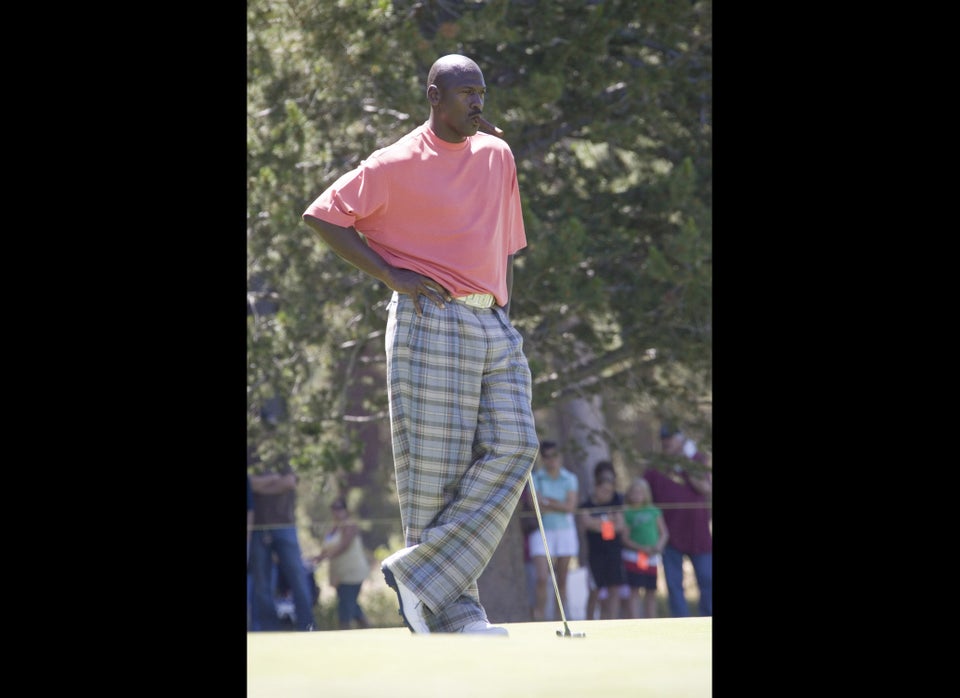 Michael Jordan's Style