We were backstage at Mercedes Benz Fashion Week with MAC Cosmetics makeup artists to get the scoop on the beauty looks you'll be obsessing about this fall. This Thursday's A/W 2011 shows for Vena Cava, Christian Siriano and Tadashi Shoji were a study in freshness -- get ready for natural skin and relaxed "paint with your fingers" eyes.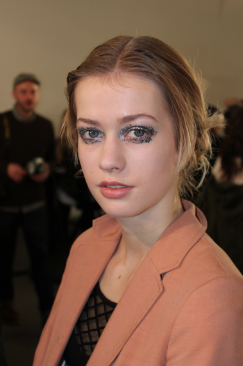 At Vena Cava the inspiration was rock 'n' roll and androgeny. The muse: Fiona Apple. "The makeup serves as an accessory," explains lead makeup artist Christian McCulloch. It's a jewel sparking from the darkness of the mostly black collection and the daring look of long night out.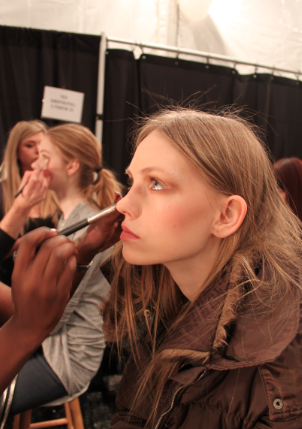 Models at Tadashi Shoji complimented the collection's jewel tones with a natural look consisting of "glowing from within" cream blushes and a wash of café au lait shadow that seamlessly wings towards the temples.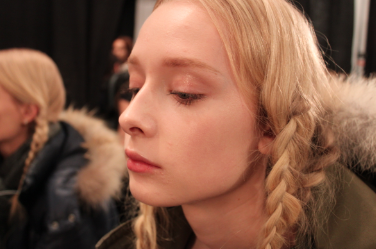 Artists at Christian Siriano kept the skin very clean and brushed the eyebrows upwards for a full, Brooke Shields look. Mascara was applied to top and bottom lashes, lids were made dewy and youthful with clear gloss, and lips were finished with MAC's Till Tomorrow mauve cream lipstick by dabbing it on with fingers to reveal a more natural stain.
What do you think of this season's looks? Happy Fashion Week!
Watch the artists in action: