New York is one of the wealthiest cities in the world, yet every day thousands of New Yorkers have to line up -- in the rain, heat or blistering cold -- to get food from a pantry, because they can't afford to feed themselves or their family.
Joey O'Loughlin, a Brooklyn-based photographer, spent the last three years documenting food lines, aiming to put a face to hunger in the city today. What she found surprised her.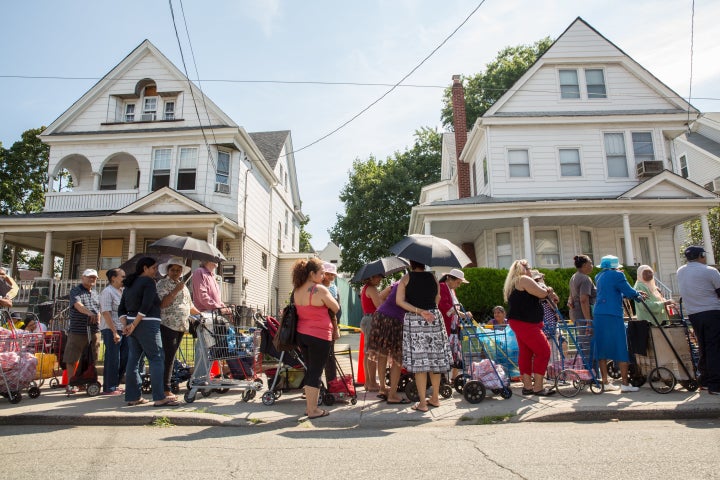 "I was taken aback by the food lines," she said to The Huffington Post. "I understood that there were soup kitchens, for homeless people -- but that there are working people today who still needed to line up for food? I thought that was a thing of the past -- like the Dust Bowl era, or the Depression."
O'Loughlin's photo series, on exhibit now at the Brooklyn Historical Society, aims to debunk people's preconceptions around those who are struggling in the city.
Around 50 million Americans live in food insecure households today -- around one in six -- according to a report from Bread For The World. More shocking perhaps, is that one in five New Yorkers lining up for food at pantries has a job. 
"When you look at the people [in lines], they look like everyone else," O'Loughlin said. "I'm hoping we won't be so willing to label people in need as other."
These 5 photos show just how diverse and widespread the problem of keeping a family well-fed in New York City really is.  
1. Residents Line Up To Collect Groceries At A Food Pantry In Queens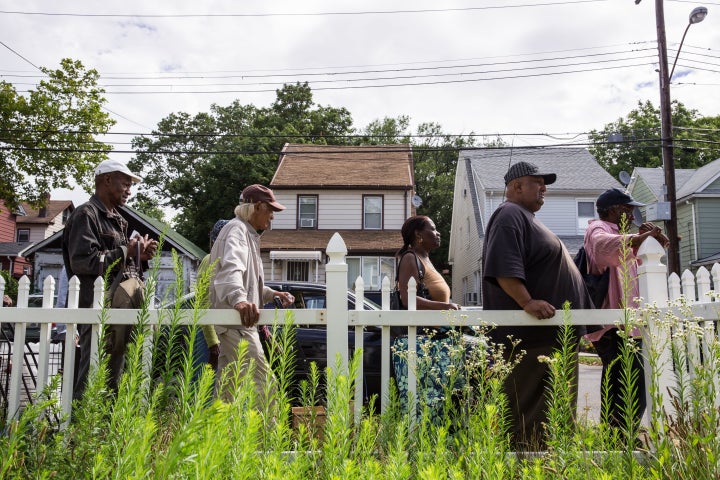 "Each month, more than a thousand people collect groceries at this pantry in Jamaica, Queens, and the number keeps rising. The food distribution is a community service provided by Honor House. Homes in this middle-class neighborhood sell in the $400,000 range." -- Joey O'Loughlin
2. An Exhausted Little Boy Naps After A Four-Mile Trip To Get Food At Two Food Pantries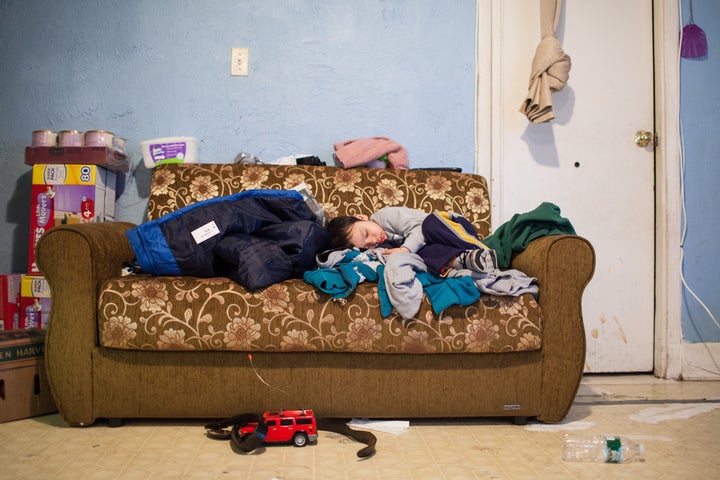 "On Saturday mornings, four year-old Brandon and his family make a four-mile round trip to collect food at two Queens food pantries. Running, laughing and teasing his brother and cousins, he trails along in high spirits, sometimes catching a ride in the shopping cart." -- Joey O'Loughlin
3. Families Line Up At One Of The Few Pantries With Kosher Food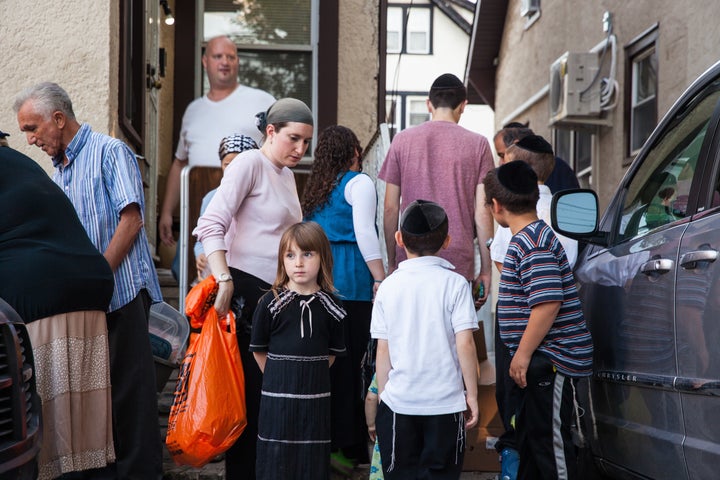 "In Midwood, families line up on Fridays for bread for Sabbath dinner. Keeping Kosher is hard for families who live in poverty. The food tends to be more expensive and the number of Kosher pantries is limited. The majority of poor Jewish families in New York City live in Brooklyn." -- Joey O'Loughlin 
4. Two Kids Rest After Volunteering At A Pantry Their Family Depends On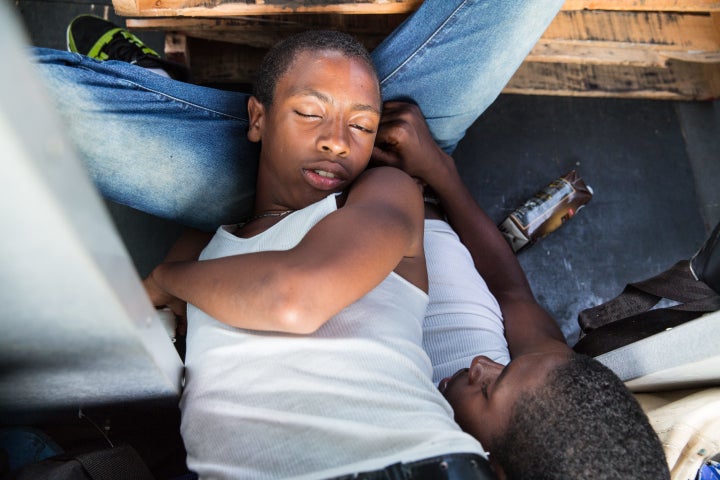 "It was a long day for Gregory and Shamar Starzman, then 12 and 14 years-old. Along with their Uncle Otto, the boys helped set up and break down two food pantries in two different boroughs since their alarm went off at 4:30 a.m.  At food pantries, much of the heavy lifting is done by volunteers, many of whom depend on the pantries to feed their own families." -- Joey O'Loughlin 
5. A Passerby Walks By A Food Line In Lower Manhattan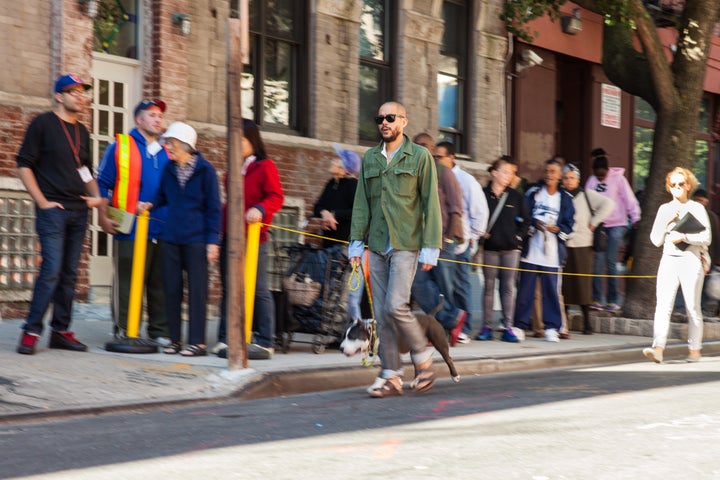 "The line at Father's Heart Pantry wraps around the block on Saturday mornings. In this trendy and expensive corner of the Lower East Side/East Village, neighbors sometimes walk on by, unaware." -- Joey O'Loughlin
Calling all HuffPost superfans!
Sign up for membership to become a founding member and help shape HuffPost's next chapter
BEFORE YOU GO
PHOTO GALLERY
Women Are Key To Ending Hunger