It's been more than a decade since Kmart filed for bankruptcy protection. Now, many observers are wondering if the retailer is heading toward another catastrophe.
After Kmart's parent Sears Holdings posted a disastrous financial report on Thursday, its stock plummeted 17 percent, and analysts pounced.
In a note to clients on Friday, Credit Suisse analyst Gary Balter questioned Sears' ability to survive as the retailer shuts down stores and spins off valuable businesses in order to raise money.
"As Sears passes off its good locations and its profitable segments, and loses market share to stronger retailers in its core franchises, the hope of this disaster turning around becomes remote," he wrote.
Brian Sozzi, chief executive at Belus Capital Advisors, has been chronicling the struggles of Kmart and Sears by recording cases of stores in disarray -- typified by empty shelves, shoddy displays and overall uncleanliness. He provided The Huffington Post with photos from store visits in New York and New Jersey taken this week.
"From the worst furniture presentation to broken lights in a milk case that make you think the milk has expired, Kmart has a taste of everything," said Sozzi. [Story continues after photos]
A messy furniture display, with boxes piled high in the center, looms over the entire area.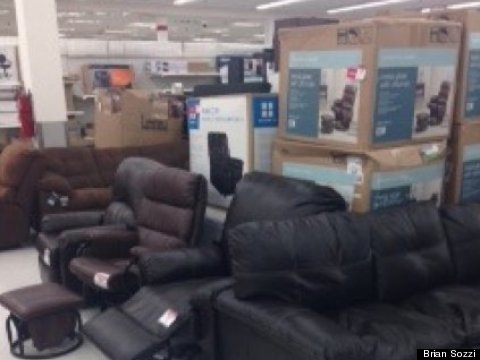 A cooler, half-filled with milk and outfitted with broken lights, looks dismal.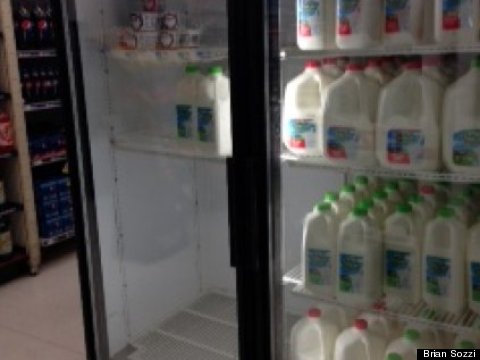 This Good Humor freezer barely contains any ice cream.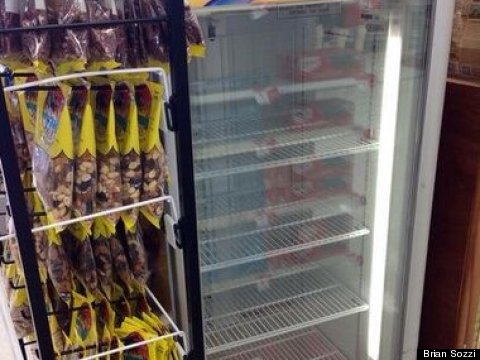 Sozzi said customers have been impacted by the state of Kmart and Sears stores, and they feel betrayed by a pair of brands that were once icons of American retail.
"It almost seems as if Sears and Kmart personally hurt them," he said. "In a way, they have. Here is an iconic brand from our childhood, which evokes memories of visiting malls with our parents in simpler times, giving poor buying experiences in many of its former top categories."
Investors are clearly disappointed in Kmart. On Thursday, parent Sears Holdings forecast losses for the quarter and said that sales for the critical holiday season had dropped. Shares plummeted as much as 17 percent following the announcement.
"The results that we posted are not nearly what we want them to be," Lampert posted on the company's corporate blog.
Reactions have been mixed. Some customers are outraged by the shopping experience, while supporters have backed Sears and Kmart, noting that they're not the only stores that can be found in a less-than-pristine state on any given day.
Kmart has found itself in even worse financial situations before. On Jan. 22, 2002, Kmart hit rock-bottom and filed for Chapter 11 bankruptcy protection, the culmination of financial disasters that had been decimating the retailer for years. The rise of Walmart killed sales at the store, as Kmart struggled under a $10.2-billion pile of debt.
During that month, the retailer looked truly abysmal -- even worse than it does today.
Analyst Steve Harwitz was doing research for a restructuring and bankruptcy consulting firm at the time when he visited a Kmart in New York City and snapped some photos he recently shared with HuffPost. The store was in total shambles.
Clothing was left in a tangled mess, strewn across tables.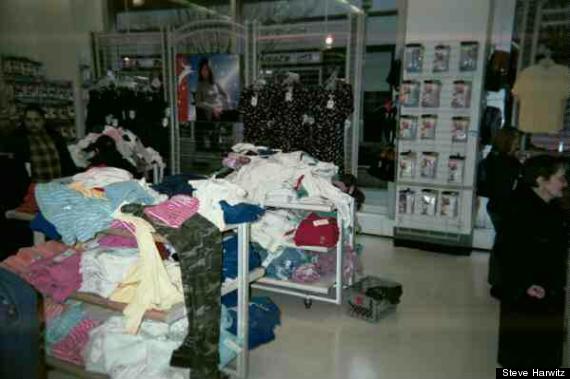 An entire aisle was filled to the brim with Monopoly board games, lingering after going unsold during the holiday rush.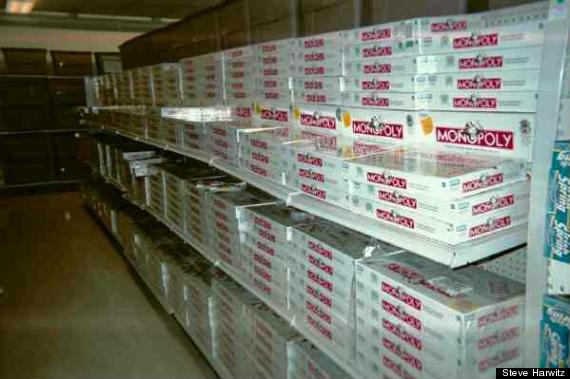 Other displays were left empty, entirely devoid of product.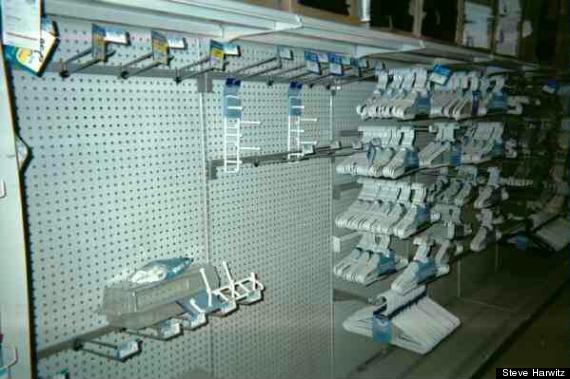 Desolate video game racks sat around uselessly.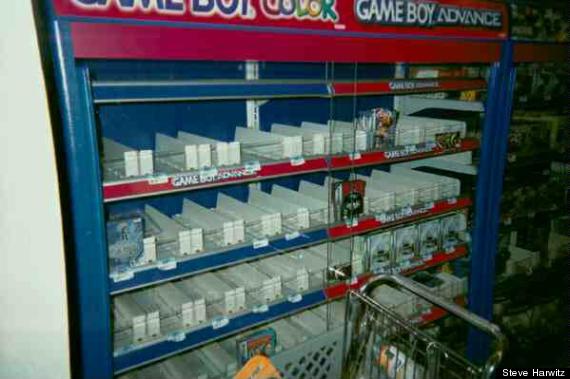 And shelves remained barren, leaving customers to scavenge from scraps.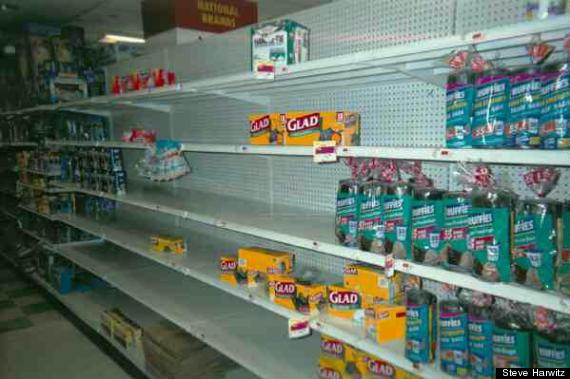 After restructuring and emerging from bankruptcy protection with a new boss at the helm of the board, hedge fund billionaire Lampert, Kmart announced a move to purchase Sears in late 2004. The $11 billion merger created Sears Holdings, which operated stores under both the Sears and Kmart names.

Related
Popular in the Community