Ahron Weiner has brought a stunning artistic creation to the Stanton Street Shul on the Lower East Side. Memorial Wall consists of 60 individual photographs spanning 35 feet. The exhibition takes us on a sometimes jarring walk through Jewish history, as Weiner focuses on "former Jewish sites" across Eastern Europe.
"Memorial Wall is a monument to our collective loss," said Weiner. "Growing up with grandparents who survived Mathausen and Auschwitz, I was very familiar with the history. When I started to travel Eastern Europe and witnessed countless towns with the skeletal infrastructure of empty synagogues, abandoned graveyards and a complete absence of Jews, the history came alive in a darkly visceral way. I witnessed these places decaying before my eyes, and wanted to capture a record, both to preserve their memory, and to help preserve my own. To create a body of work that grounds history in the present, and add to a canon that refutes the pernicious spread of revisionist history."
Maurice Sendak writes in his introduction to the exhibition:
Ahron Weiner, camera in hand, has returned to a different Europe, a detail in the large panorama shot of the last century. And not only Europe; Ahron has traveled, widely, in a detail of a detail, in Central and Eastern Europe, a stretch of life bounded by Thereinsenstadt in the West and Majdanek and Sobibor in the East: concentration camps, the horrific last images preserved in the minds of many of the dead.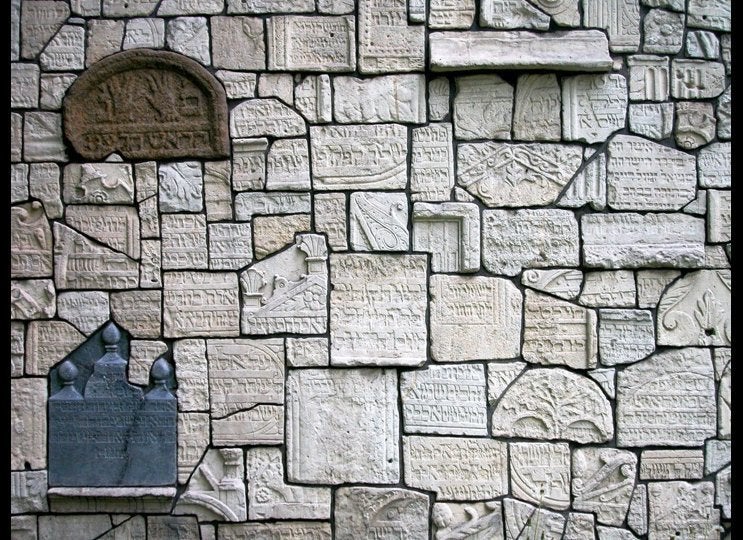 Ahron Weiner's MEMORIAL WALL Keeps the Past Alive
Popular in the Community