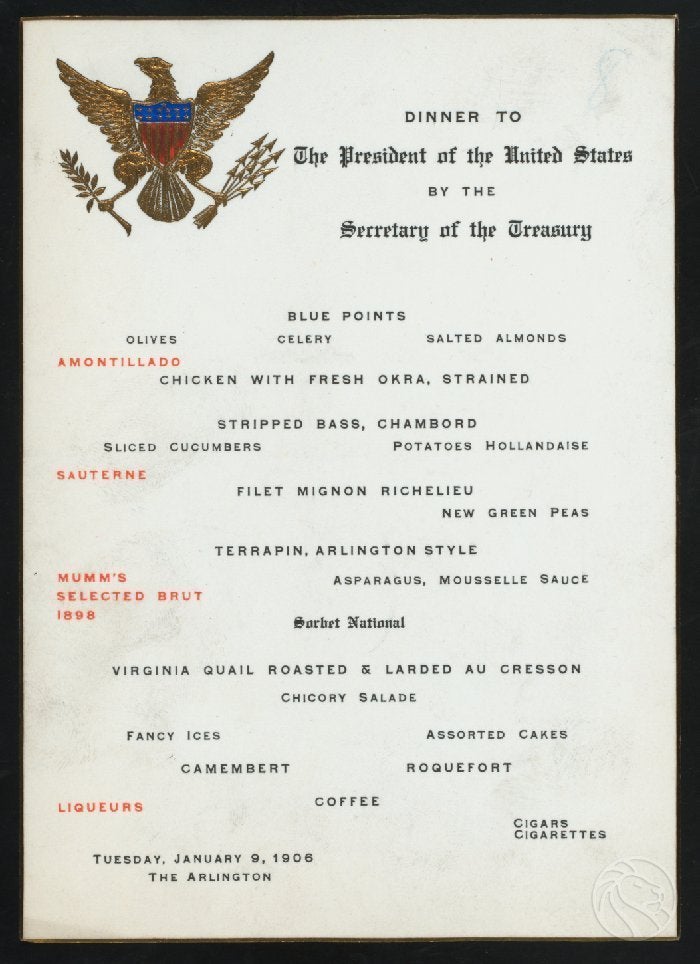 WASHINGTON -- Although the nation's capital has a grand history of swanky hotels and restaurants, quick turnover has always been a reality. Unlike some other cities, only a few institutions popular at the turn of the last century remain in D.C. today, among them the Willard InterContinental and the Old Ebbitt Grill.
The New York Public Library, however, is helping shed some light on the lost eateries of yesteryear with its extensive collection of menus. The Buttolph Collection contains 40,000 menus dating from 1840 onward, among them numerous from the Washington metropolitan area and several railroads that served the capital.
The dishes featured include some interesting and often decadent ingredients -- terrapin, caviar, oysters and lobster -- indications that these restaurants often catered to the elite. Many are from official functions, like a decadent dinner in honor of President Theodore Roosevelt.
Don't worry about sifting through the massive collection -- we did it for you. Make sure to view the below gallery in widescreen so you can see these menus in their full glory.
Popular in the Community