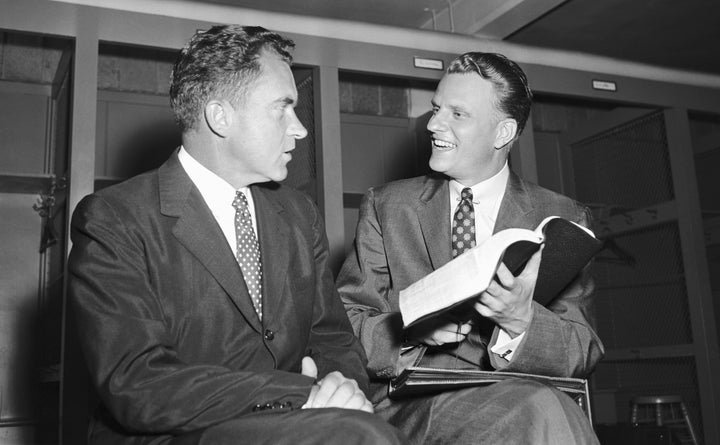 Graham was born on Nov. 7, 1918, to Reformed Presbyterian parents who raised him on their farm near Charlotte, North Carolina. His life changed in the fall of 1934, when he said he was saved during a revival meeting led by an itinerant preacher. 
He soon felt that God was calling him to become a preacher. At Bible school, Graham would often close himself up in a tool shed and preach "to oil cans and lawnmowers," according to his biographer, William C. Martin, who noted he would also preach to animals and trees while on solo canoe trips.  
Graham graduated from Wheaton College in Illinois in 1943, where he received a degree in anthropology and met his future wife, Ruth. He tried leading a Baptist congregation in a Chicago suburb for a few years, but soon realized he wanted to reach a much larger audience. 
He began preaching on a Chicago radio station and at Christian youth rallies. His life took a turn in 1949, when his electric personality and stage presence drew national media attention during a series of well-attended "Canvas Cathedral" rallies in Los Angeles. 
Graham's career quickly took off after that. His meetings started to attract hundreds of thousands of people. He served as an adviser to U.S. presidents and began preaching to audiences in more than 185 countries.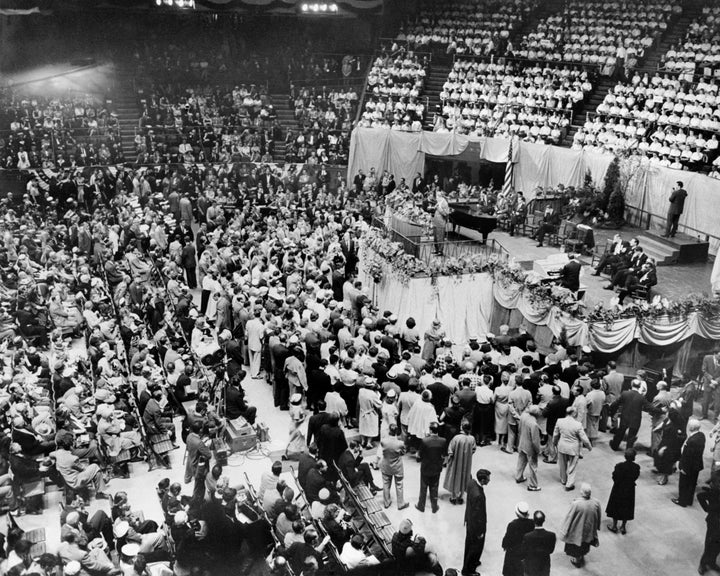 He also held conservative views about women. His name is tied to the "Billy Graham" rule. These were loose guidelines he reportedly gave pastors working in his ministries instructing men not to travel, meet or eat alone with women other than their wives, under the presumption that simply being alone with women in this way would lead to sexual temptation. 
Graham was also sharply criticized in 2002, after the release of a 1972 audiotape conversation he had with President Richard Nixon, in which he shared anti-Semitic views about Jews. He later issued a written apology.
To both his critics and admirers, Graham's six decades as one of America's best-known evangelists left an indelible mark on American society as a whole. For Christians, and particularly evangelical Christians, Graham's death is an occasion to remember how his fiery preaching and religious convictions helped spark a spiritual revival in the hearts of thousands.
Scroll through the photos below to see glimpses of Graham's career as an evangelist.
CORRECTION: A wire photo caption in a previous version of this story misstated a London venue in which Graham was preaching in 1955. It was Wembley Stadium, not Wembley Arena.
Calling all HuffPost superfans!
Sign up for membership to become a founding member and help shape HuffPost's next chapter