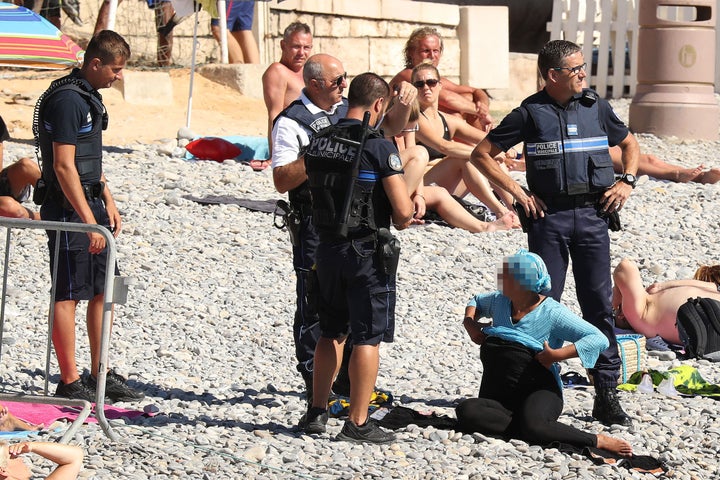 Photos began circulating Tuesday evening showing four armed policemen approaching a woman resting on the beach in Nice, France and apparently asking her to remove her outer garments.
The woman, who seemed to be enjoying a peaceful nap, was dressed in a light blue tunic and long pants, with a scarf tied around her hair. But her comfortable outfit, however innocuous, may have infringed upon the city's new burkini ban.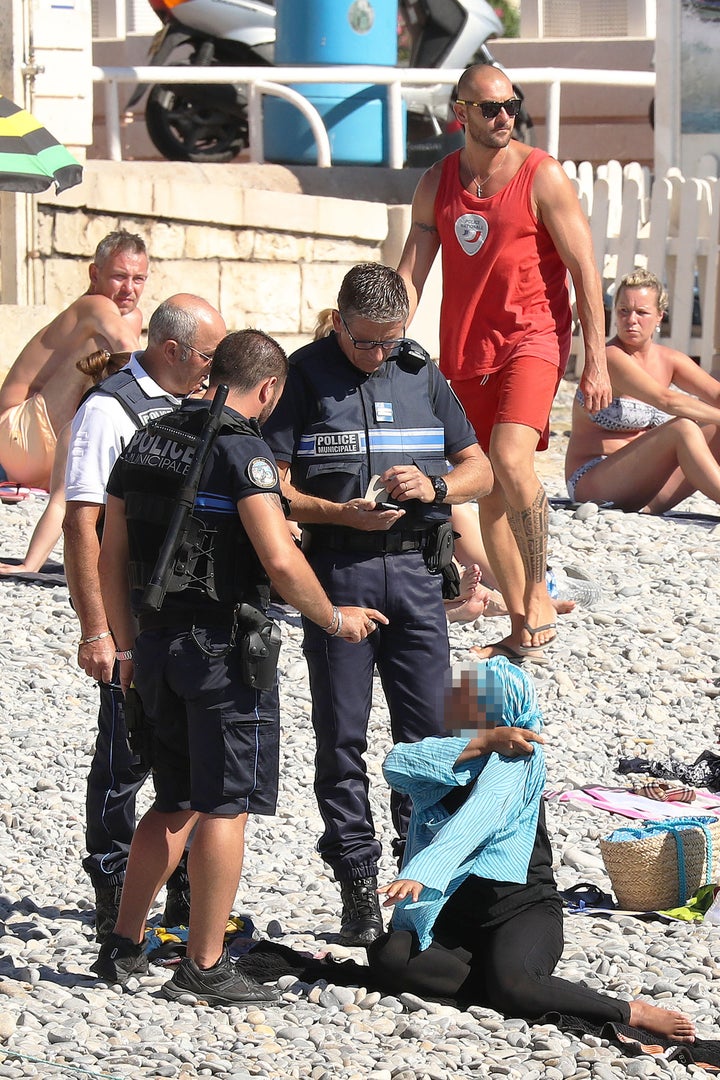 Nice is one of nearly a dozen towns that have banned the body-covering swimwear, often referred to as burkinis, due to rising backlash against outward displays of religious affiliation. The ban, as many have noted, disproportionately affects Muslim women, some of whom favor dressing modestly in public.
Arguments for a ban on the burkini range from upholding women's rights to curbing terrorism ― both of which many Muslims reject and find blatantly offensive.
Laurence Rossignol, the French government's minister for women's rights, has defended the rapidly-spreading burkini bans, saying, "The burkini is not some new line of swimwear, it is the beach version of the burqa and it has the same logic: hide women's bodies in order to better control them."
Social media users quickly circulated the photos, though, and pointed out that French municipal governments now seem to be in the business of controlling women's bodies, too.
Many also pointed out that the ban's intended goal of upholding a secular society only seems to extend so far. Would armed police force a nun to remove her habit on the beach, for instance?
One French-Algerian entrepreneur, Rachid Nekkaz, has taken it upon himself to pay the fines of women ticketed under the new burkini bans.
Banning women from wearing burkinis or other modest garments in public "goes against democracy and the Universal Declaration of Human Rights in every way," Nekkaz told The Huffington Post. "It's deplorable."
The images below are case in point: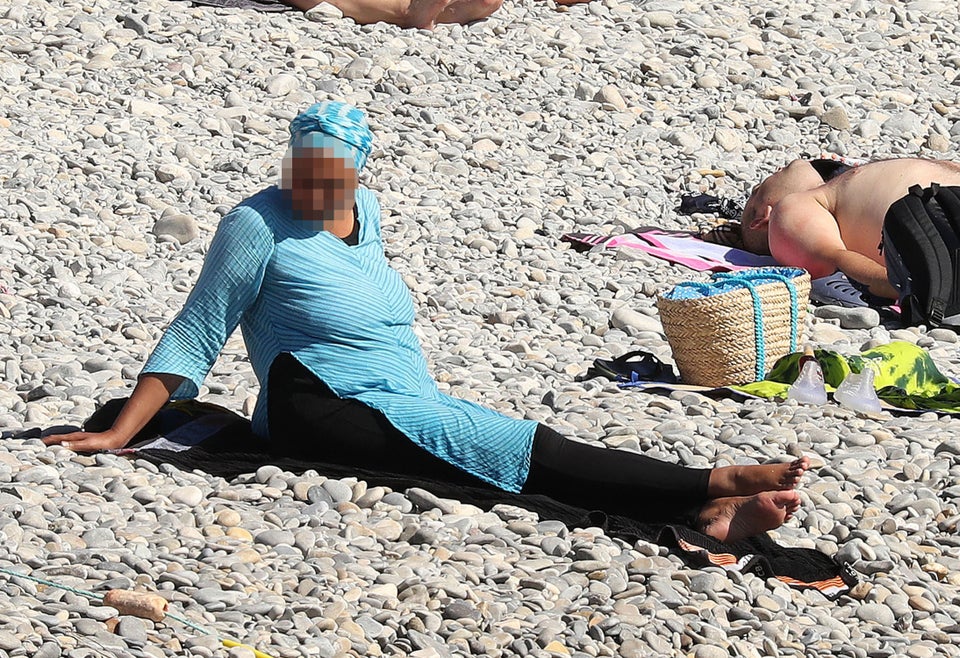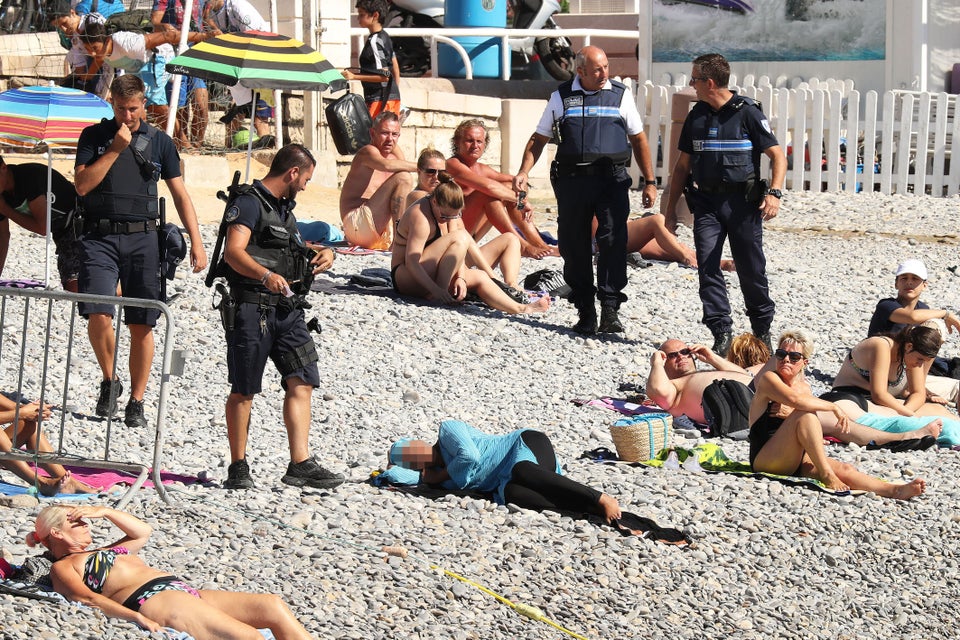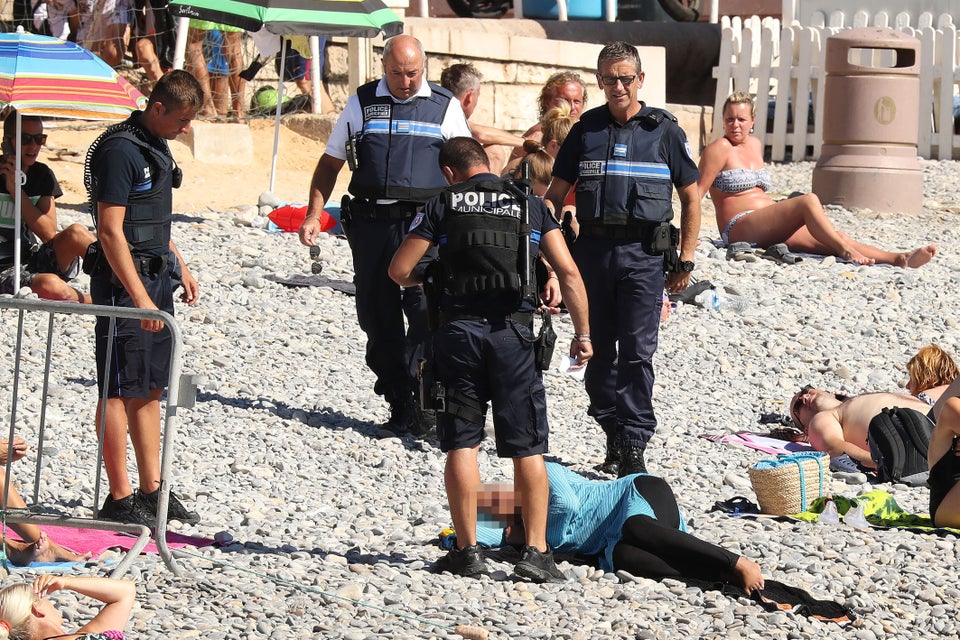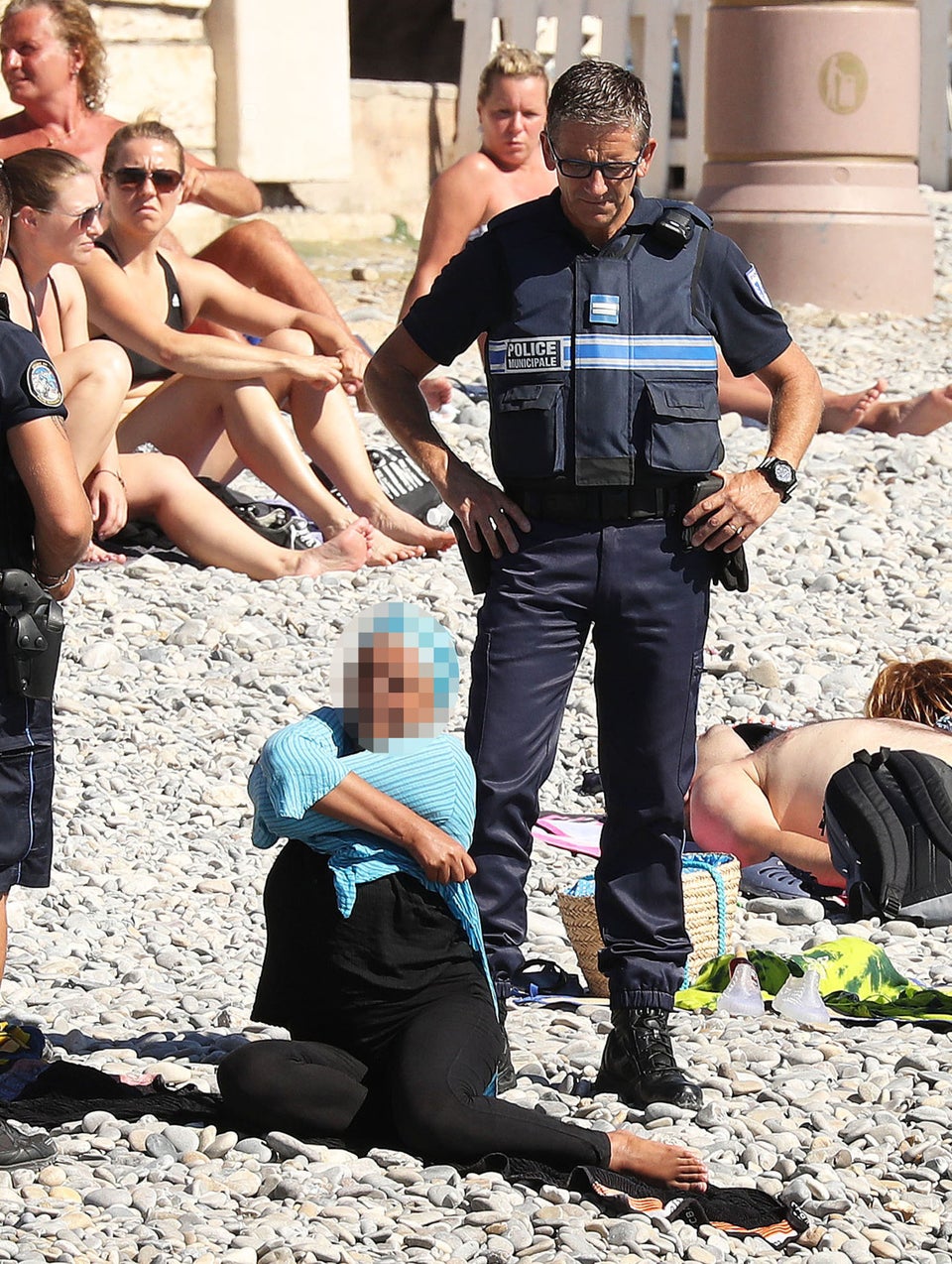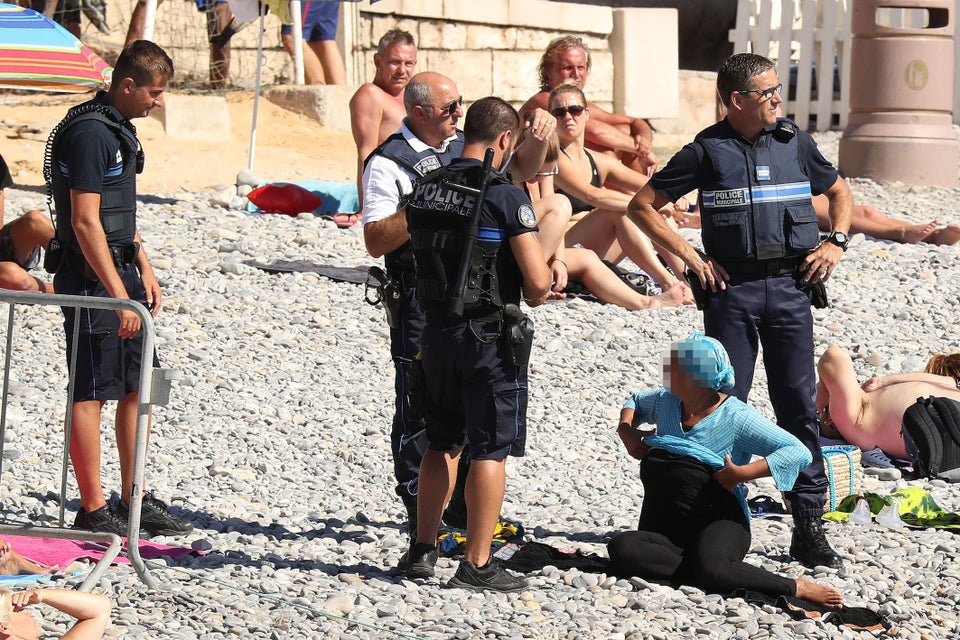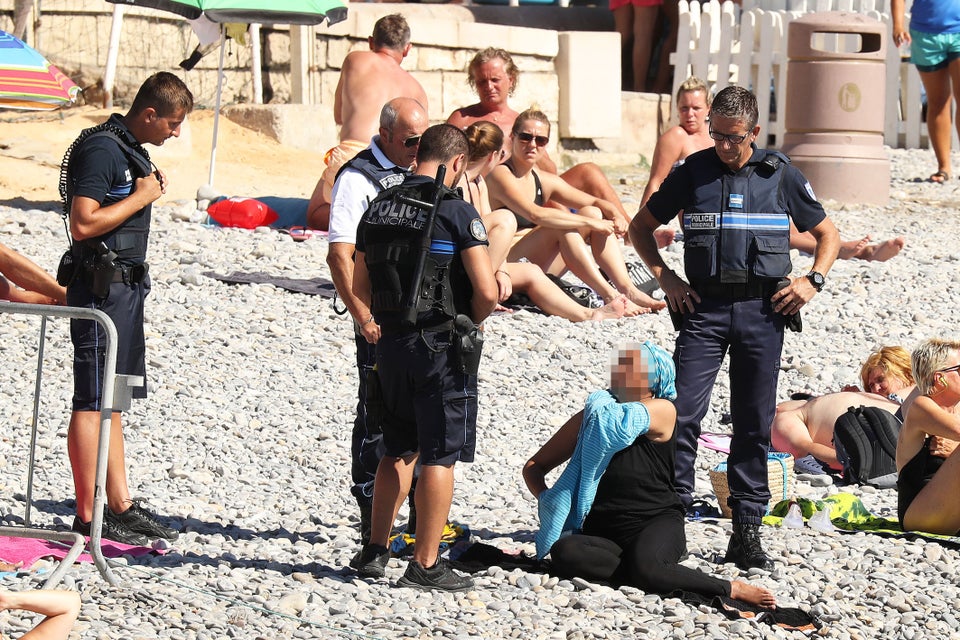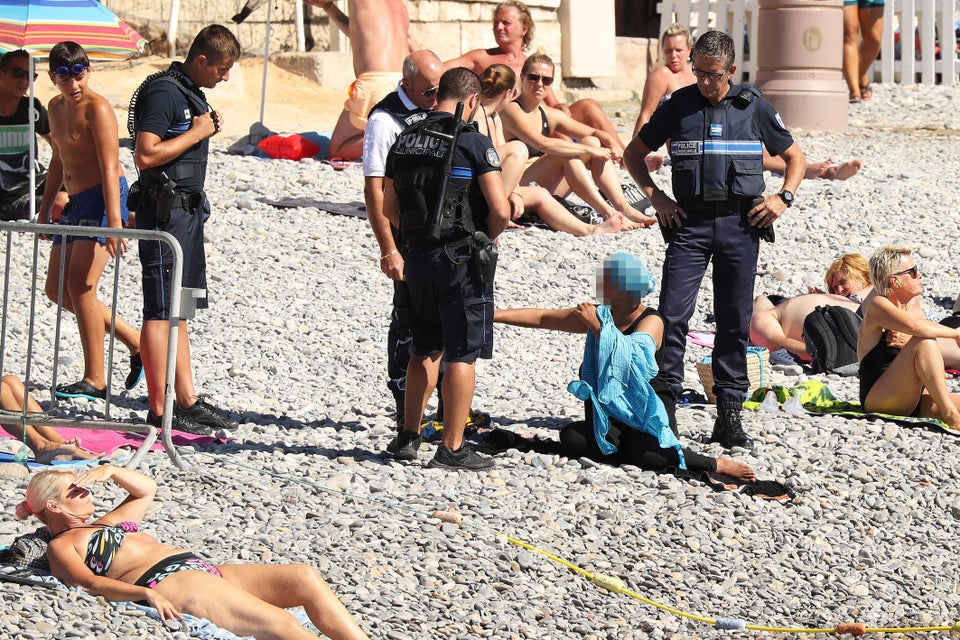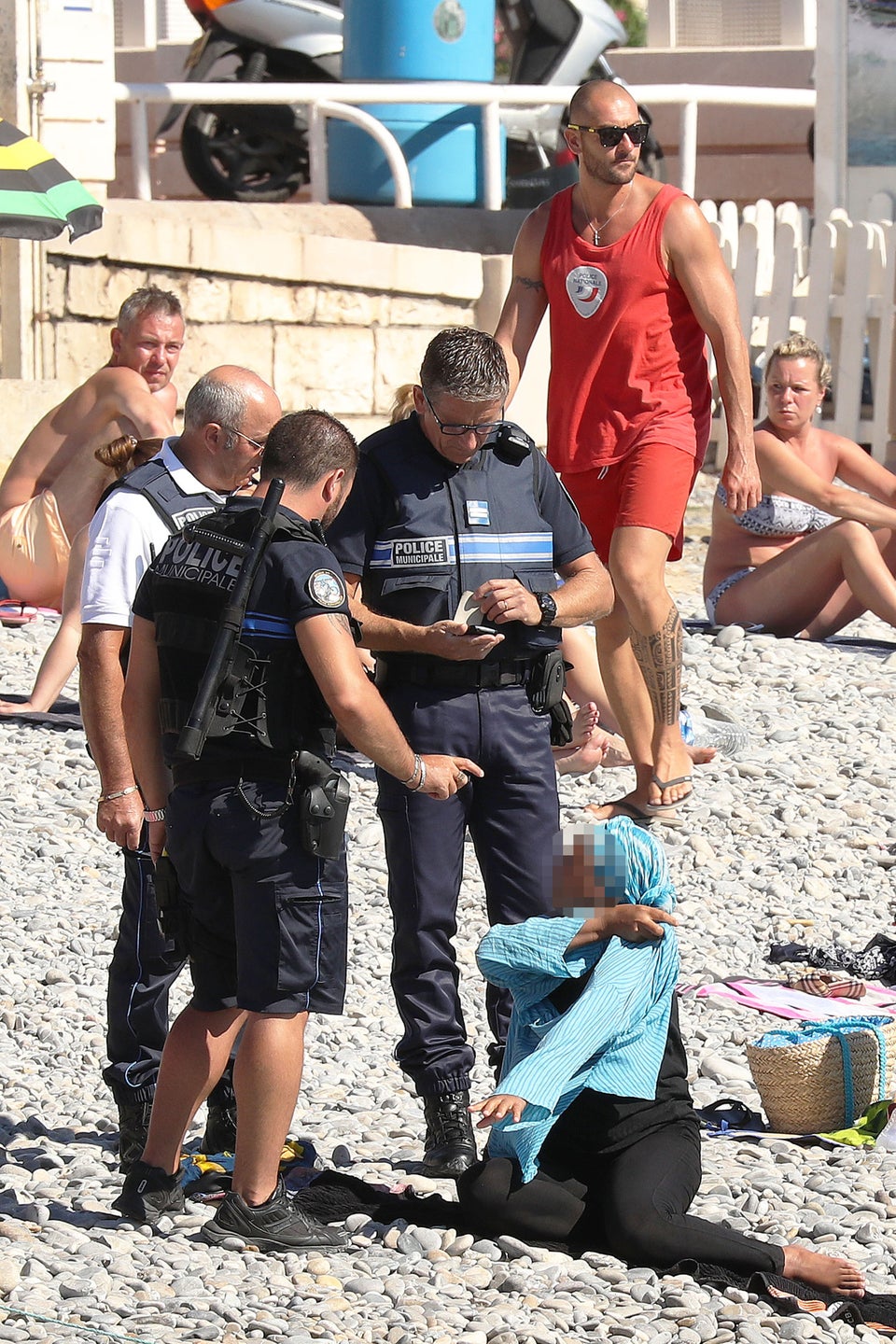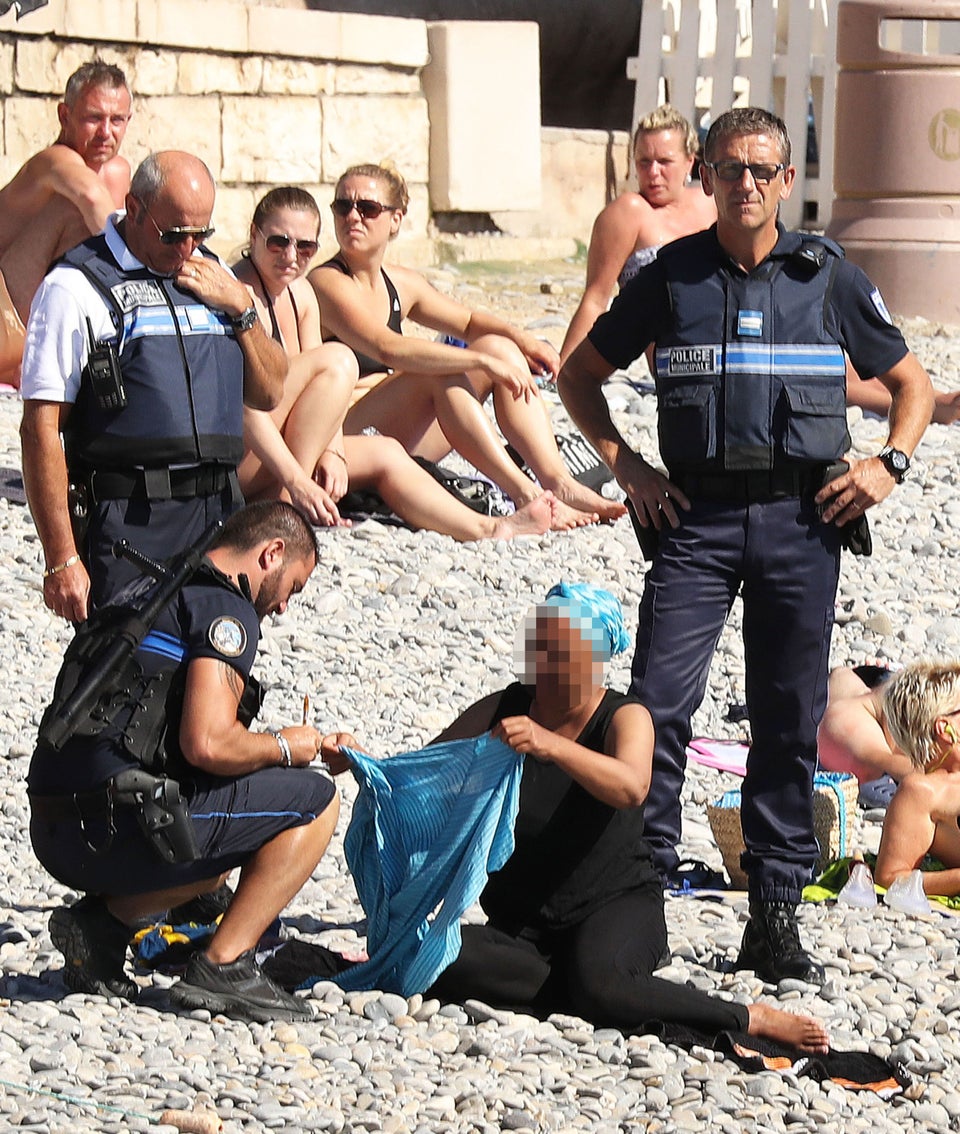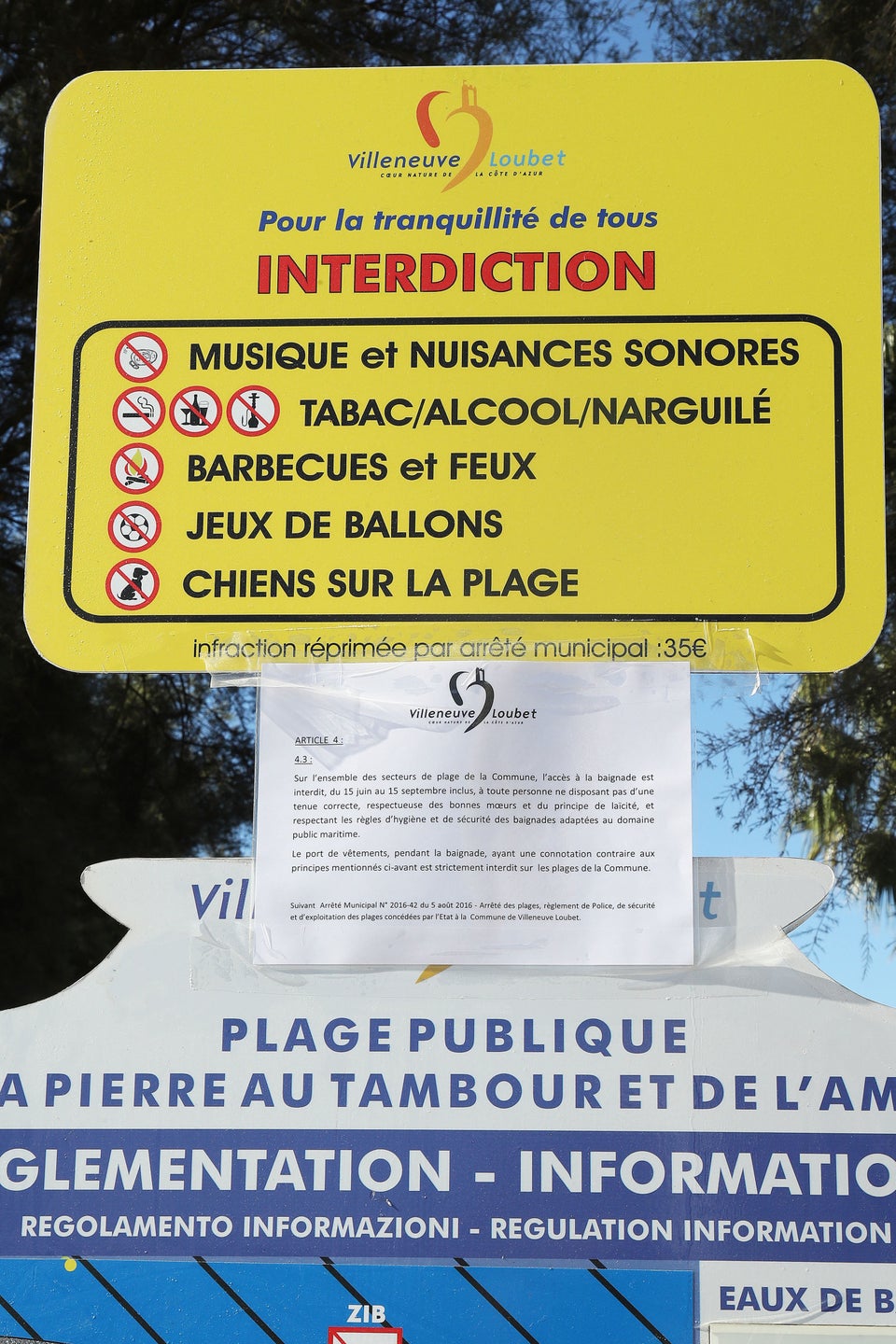 Gabriela Landazuri Saltos contributed to this article.
Related
Before You Go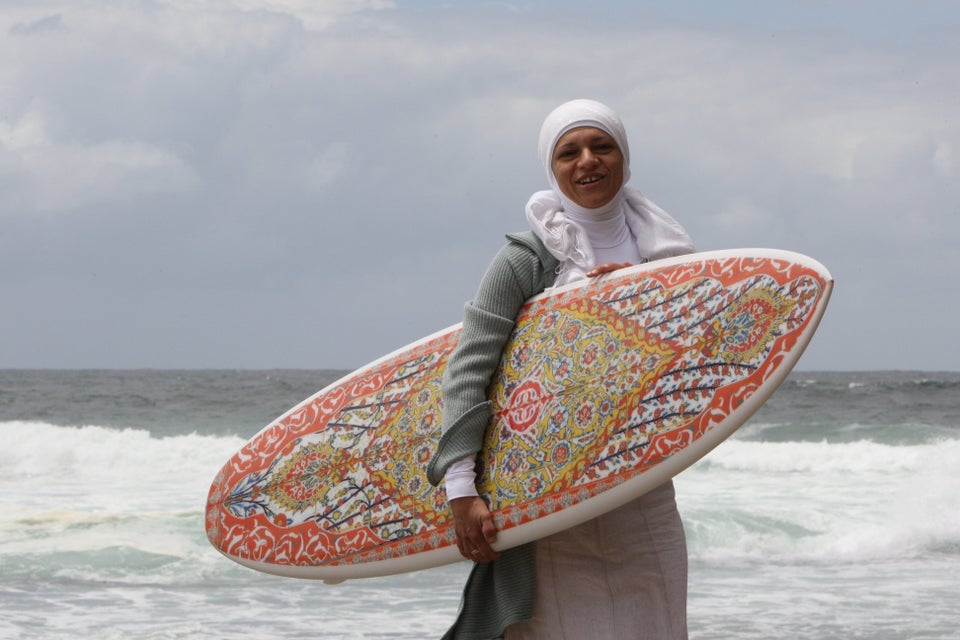 Burkini Styles Are Varied And Awesome
Popular in the Community