Every week, we bring you some of the most fascinating photos from around the world.
This week, we've got a humpback whale, the Eiffel Tower on Bastille Day, and the end of the running of the bulls.
Check them out below and vote for your favorite:
1.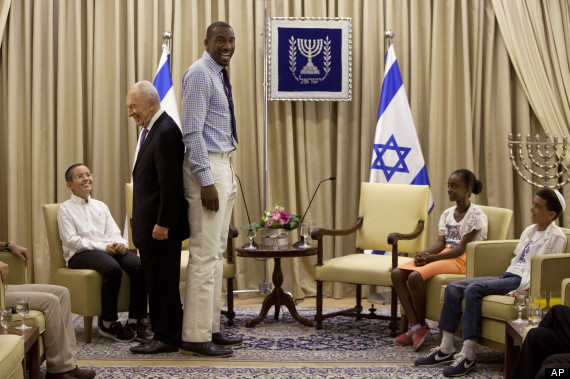 U.S. NBA's New York Knicks basketball player Amare Stoudemire stands with Israel's President Shimon Peres during their meeting at the president's residence in Jerusalem, Thursday, July 18, 2013. (AP Photo/Sebastian Scheiner)
2.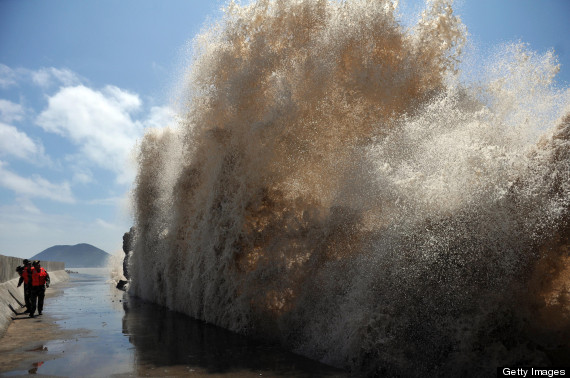 This picture taken on July 12, 2013 shows huge waves surging up against the shoreline of Diaobin fishing port in Wenling city, east China's Zhejiang province. (STR/AFP/Getty Images)
3.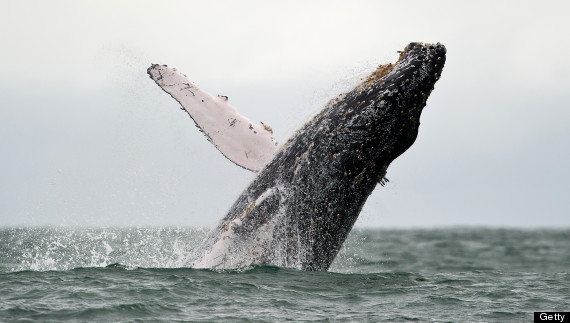 A Humpback whale jumps in the surface of the Pacific Ocean at the Uramba Bahia Malaga natural park in Colombia, on July 16, 2013. (LUIS ROBAYO/AFP/Getty Images)
4.
An Indian worker dries vermicelli, used to make a traditional sweet dish popular during the fasting month of Ramadan, in Allahabad on July 17, 2013. (Sanjay Kanojia/AFP/Getty Images)
5.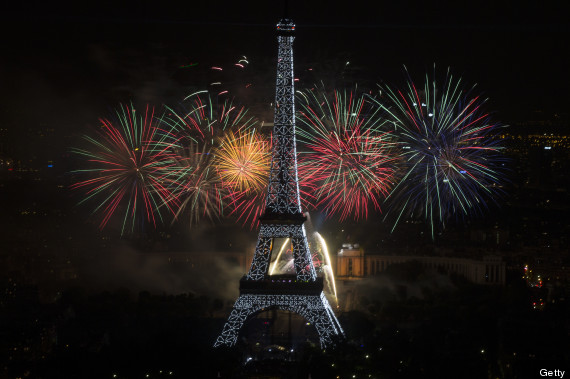 Fireworks burst around the Eiffel Tower in Paris on July 14, 2013 as part of France's annual Bastille Day celebrations. (FRED DUFOUR/AFP/Getty Images)
6.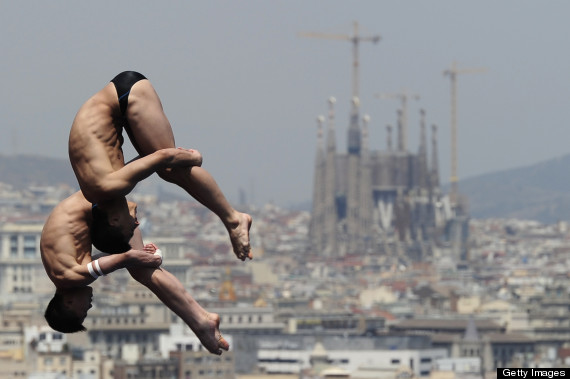 Divers practice at the Piscina Municipal de Montjuic in Barcelona on July 19, 2013 on the eve of the start of the FINA World Championships. (JOSEP LAGO/AFP/Getty Images)
7.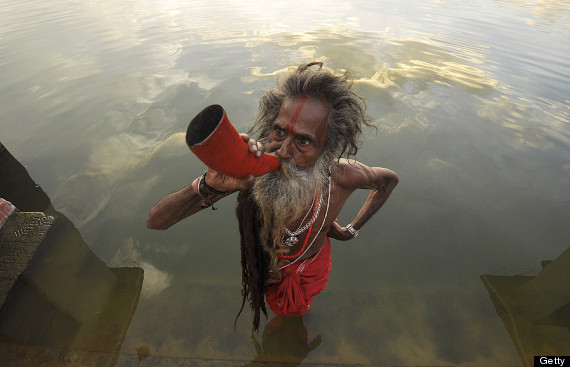 An Indian 'sadhu' - holy man' blows a buffalo horn on the eve of the traditional Kharchi Puja festival at Agartala, the capital of northeastern state of Tripura on July, 15, 2013. (ARINDAM DEY/AFP/Getty Images)
8. A flock of 150 geese is about to cross a street in Duisburg, Germany, in the early morning hours of Wednesday, July 17, 2013. (AP Photo/Frank Augstein)
9. Young people throw colored powders at each other during the 'Festival of Colors' in St.Petersburg, Russia, Saturday, July 13, 2013. (AP Photo/Dmitry Lovetsky)
10. People hold candles and red neckerchiefs during ''Pobre de Mi," a song which is sung at the end of the famous San Fermin festival in Pamplona northern Spain on Sunday, July 14, 2013. (AP Photo/ Alvaro Barrientos)
REAL LIFE. REAL NEWS. REAL VOICES.
Help us tell more of the stories that matter from voices that too often remain unheard.