Every week, we bring you some of the most fascinating photos from around the world.
This week, we've got a world record-setting hot air balloon festival in France, a breathtaking vista in Italy, and some hysterical baboons.
Check them out below and vote for your favorite:
1.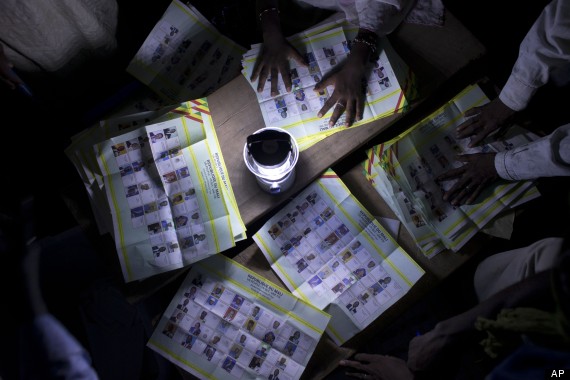 Election workers count votes at a station that reported a high voter turnout in Kidal, Mali Sunday, July 28, 2013. (AP Photo/Rebecca Blackwell)
2.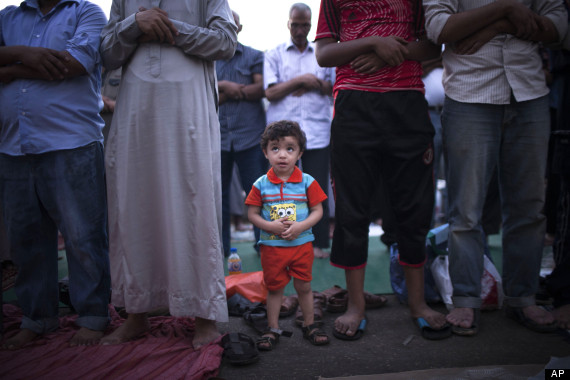 An Egyptian child attends prayers with his father at a protest near Cairo University in Giza, Egypt, Thursday, August, 1, 2013. (AP Photo/Manu Brabo)
3.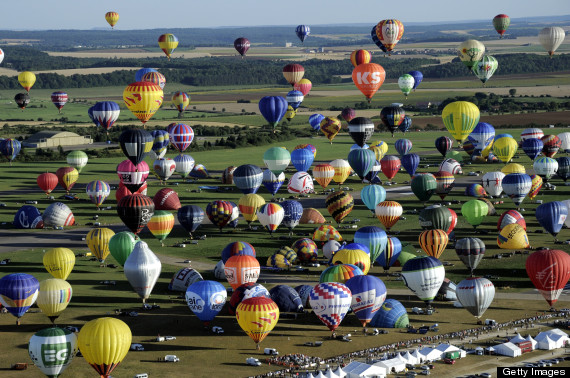 Hot air-balloons take off from Chambley-Bussieres, eastern France, to try to set up a world record with 408 balloons in the sky on July 31, 2013, as part of the yearly event 'Lorraine Mondial Air Ballons', an international air-balloon meeting. (ALEXANDRE MARCHI/AFP/Getty Images)
4.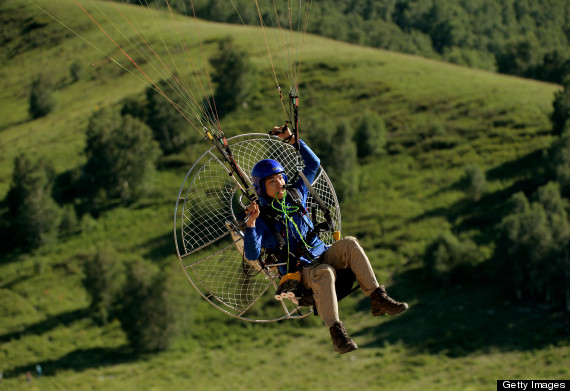 This photo taken on July 28, 2013 shows a paraglider taking part in the Air Nadaam festival in Hexigten, Inner Mongolia. (MARK RALSTON/AFP/Getty Images)
5.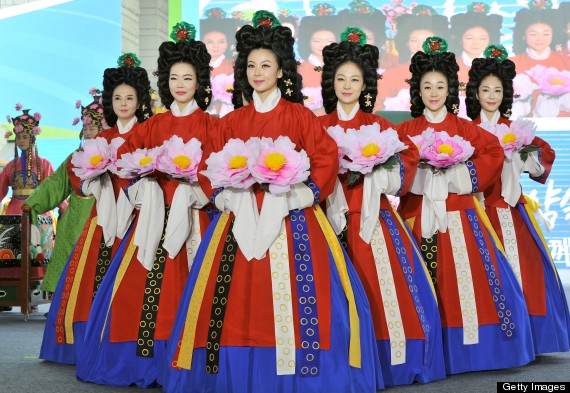 South Korean dancers wearing traditional costumes perform before a commemorative ceremony of the 60th anniversary of the ceasefire agreement and UN forces' participation in the Korean War, at the War Memorial of Korea in Seoul on July 27, 2013. (JUNG YEON-JE/AFP/Getty Images)
6.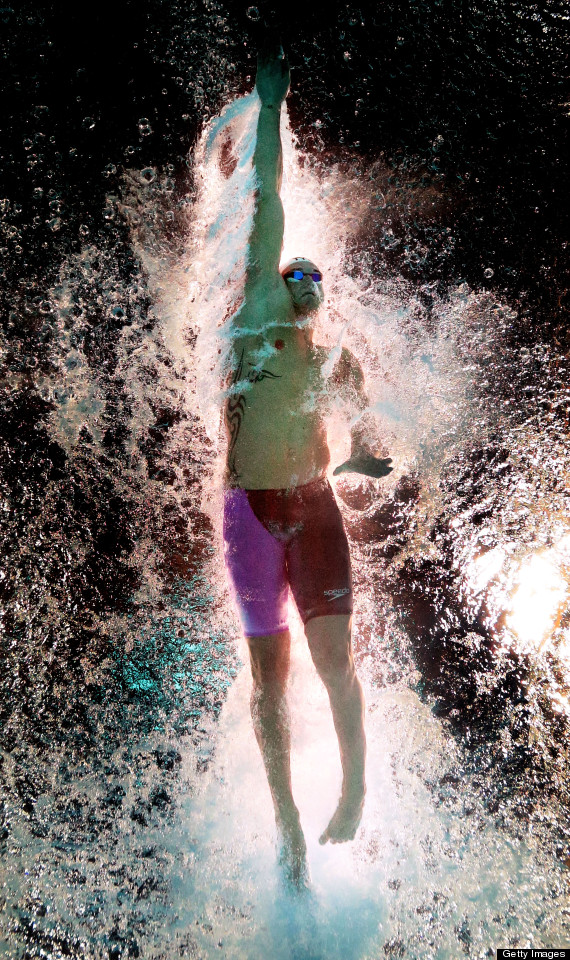 Florent Manaudou of France competes during the Swimming Men's Freestyle 50m Semifinal heat 2 on day fourteen of the 15th FINA World Championships at Palau Sant Jordi on August 2, 2013 in Barcelona, Spain. (Photo by Al Bello/Getty Images)
7.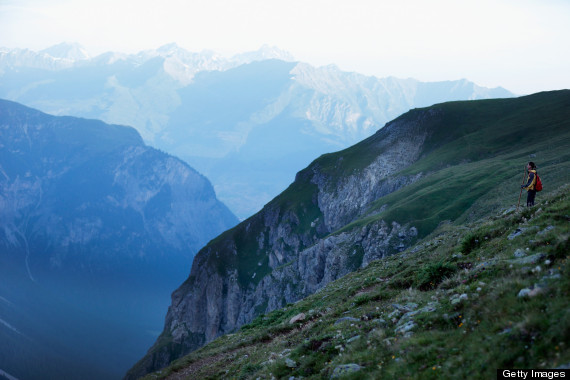 Katharina Brueggebors scans the meadows for lost and injured cattle on her daily circuit on July 28, 2013 around the Grion peak (2890 meters over sea level) near Sesvenna Alpe (Mals), Italy. (Photo by Johannes Simon/Getty Images)
8.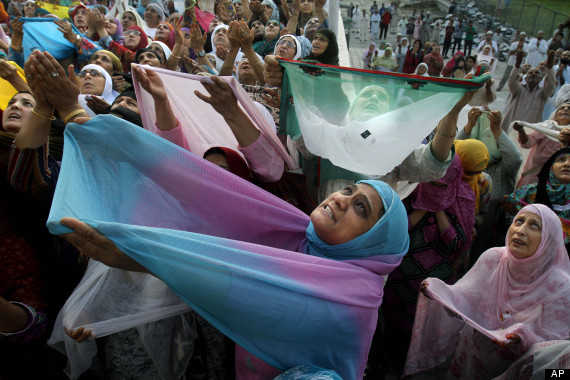 Kashmiri Muslim women pray to observe the Martyr Day of Hazrat Ali, cousin of Prophet Muhammad, on the 21st day of Ramadan at the Hazratbal Shrine in Srinagar, India, Wednesday, July 31, 2013. (AP Photo/Mukhtar Khan)
9.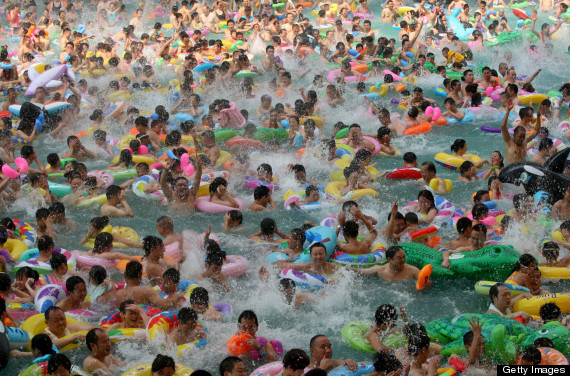 This picture taken on July 27, 2013 shows people trying to cool off at a water park in Suining, southwest China's Sichuan province, as a heatwave hit several provinces in China. (STR/AFP/Getty Images)
10.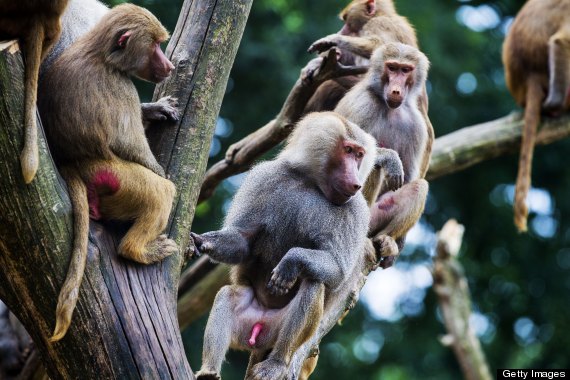 The hamadryas baboons behave strangely at the Emmen Zoo in Emmen, Netherlands, on July 31, 2013. (VINCENT JANNINK/AFP/Getty Images)
REAL LIFE. REAL NEWS. REAL VOICES.
Help us tell more of the stories that matter from voices that too often remain unheard.