Every week, we bring you some of the most fascinating photos from around the world.
This week, we've got an astonishing wildfire in California, celebrations to mark Eid, and the overflowing Ganges.
Check them out below and vote for your favorite:
1.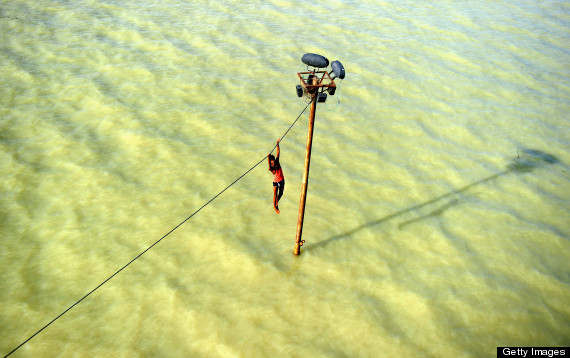 An Indian youth dangles from a power line before diving into the floodwaters of an overflowing Ganges river in Allahabad on August 6, 2013. (Sanjay Kanojia/AFP/Getty Images)
2.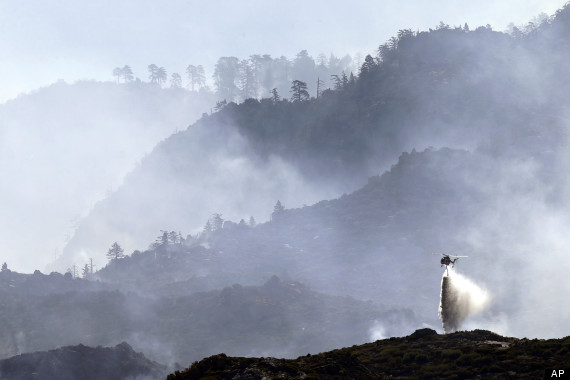 A helicopter drops water over a wildfire on Friday, Aug. 9, 2013, near Banning, Calif. (AP Photo/Jae C. Hong)
3.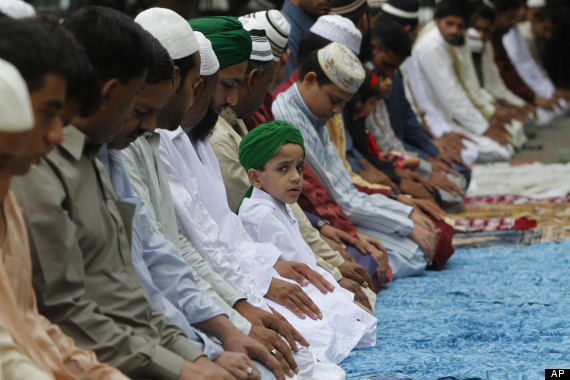 Pakistani Muslims offer prayers on the occasion of the Eid al-Fitr holiday in Karachi, Pakistan, Friday, Aug. 9, 2013. (AP Photo/Shakil Adil)
4.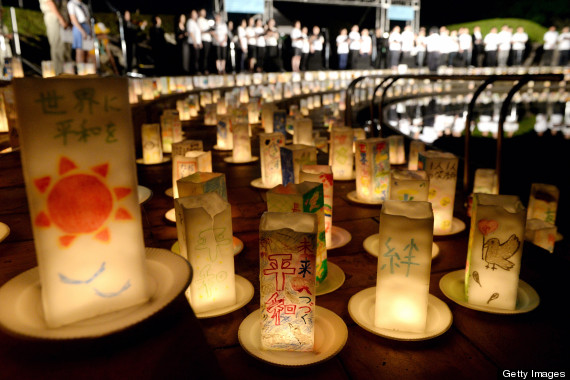 Candle-lit paper lanterns are placed a day before the Peace Memorial at the Peace Park on August 8, 2013 in Nagasaki, Japan. (Photo by The Asahi Shimbun via Getty Images)
5.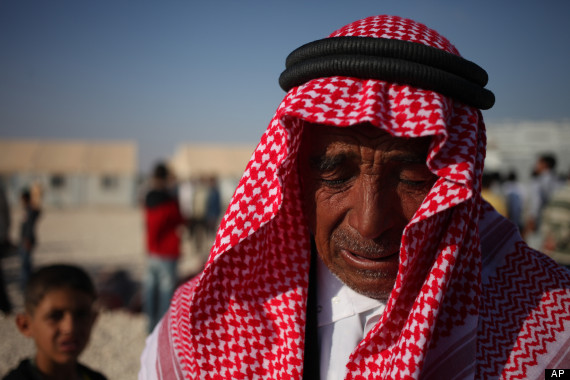 Syrian refugee, Ahmed al Delly, 59, from Daraa in Syria, reacts as he speaks about his wife, four sons, and two daughters, who are still in Daraa but he has had no contact with them, after the prayer of Eid al-Fitr, that marks the end of the holy fasting month of Ramadan, at Zaatari Syrian refugee camp, in Mafraq, Jordan, Thursday, Aug. 8, 2013. (AP photo/Mohammad Hannon)
6.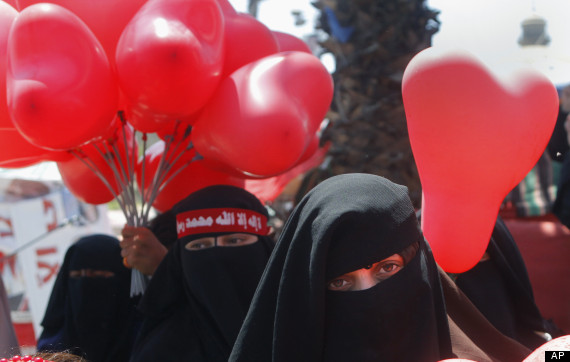 Supporters of Egypt's ousted President Mohammed Morsi hold heart-shaped balloons as they celebrate the second day of the Eid al-Fitr holiday, marking the end of the Muslim holy fasting month of Ramadan, in Nahda square, where protesters installed their camp near Cairo University in Giza, southwest of Cairo, Egypt, Friday, Aug. 9, 2013. (AP Photo/Amr Nabil)
7.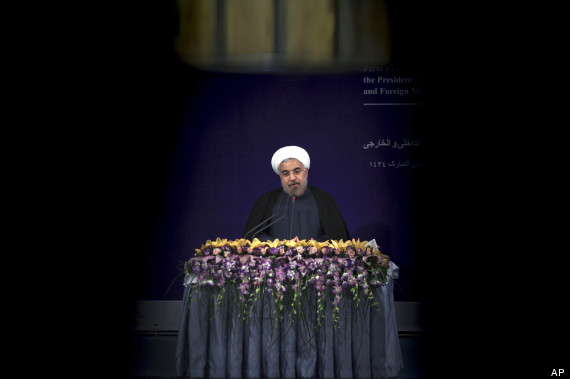 Iranian President Hasan Rouhani, speaks at his first press conference since taking office, at the presidency compound in Tehran, Iran, Tuesday, Aug. 6, 2013. (AP Photo/Ebrahim Noroozi)
8.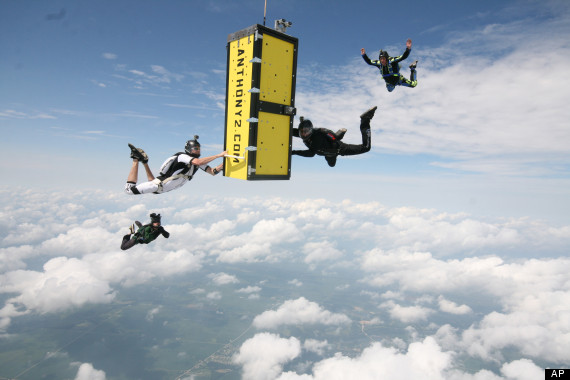 In this photo provided by Skydive Chicago, escape artist Anthony Martin falls while handcuffed and locked inside a box after being dropped from an airplane over Ottawa, Ill., Tuesday, Aug. 6, 2013. (AP Photo/Courtesy of Skydive Chicago, Joe Silva)
9.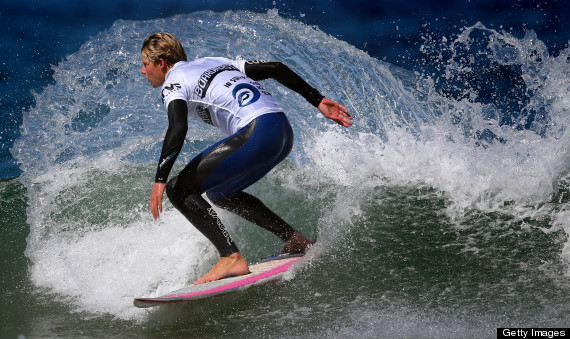 Angus Scotney of Great Britain competes in a pro-juniors heat of the Boardmasters pro-surfing competition on Fistral Beach on August 7, 2013 in Newquay, England. (Photo by Matt Cardy/Getty Images)
10.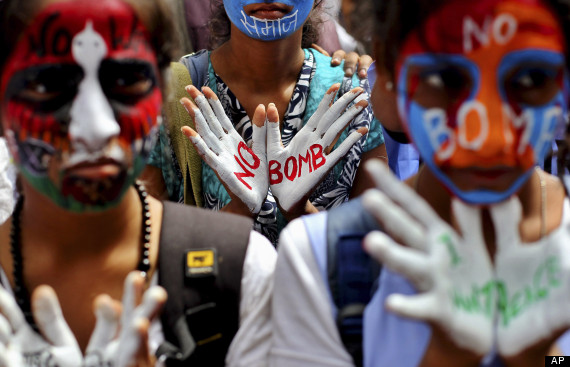 Indian students with their faces painted in colors, participate in a Hiroshima Day peace rally in Mumbai, India, Tuesday, Aug. 6, 2013. (AP Photo/Rafiq Maqbool)
REAL LIFE. REAL NEWS. REAL VOICES.
Help us tell more of the stories that matter from voices that too often remain unheard.