Every week, we bring you some of the most fascinating photos from around the world.
This week, we've got an incredible puppet show in Indonesia, the French president looking goofy, and Putin being Putin (with a walrus).
Check them out below and vote for your favorite:
1.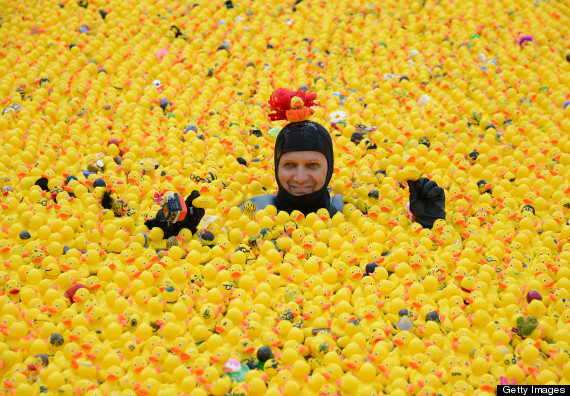 A diver swims between rubber ducks during the third rubber duck race on the Inner Alster Lake in Hamburg, northern Germany on September 1, 2013. (MARCUS BRANDT/AFP/Getty Images)
2.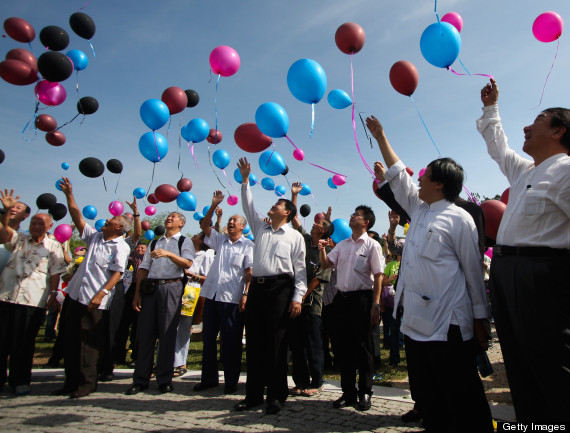 Family members and friends release colorful balloons as a symbol of peace during the World War II Japanese Invasion Day Commemoration Ceremony on September 1, 2013 in Nilai, Malaysia. (Photo by Rahman Roslan/Getty Images)
3.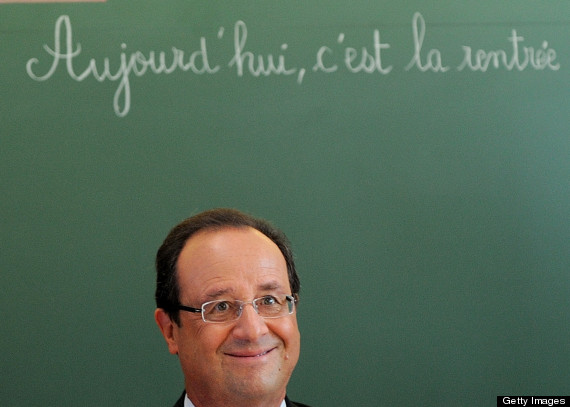 French President Francois Hollande smiles as he sits to chair a round table discussion on the changes in the school timetable set out by the government during a visit to Michelet school in Denain on September 3, 2013. 'Today, it's back to school' is written on the board. (DENIS CHARLET/AFP/Getty Images)
4.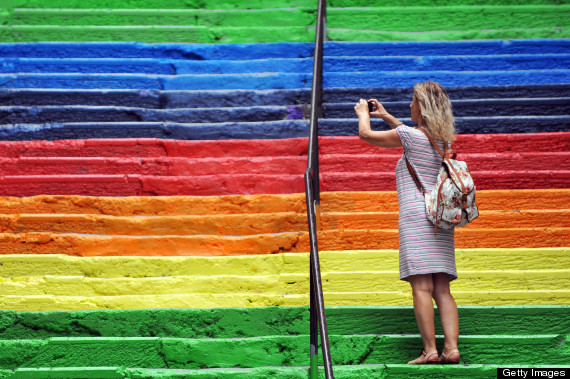 A woman takes a picture of rainbow-colored stairs on August 31, 2013 in Istanbul. (OZAN KOSE/AFP/Getty Images)
5. In this Wednesday, Sept. 4, 2013 photo, Indian Kathakali artists perform in Chennai, India. (AP Photo/Arun Sankar K)
6.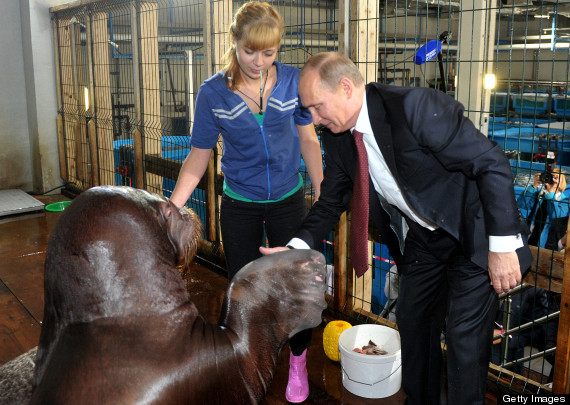 Russian President Vladimir Putin (R) touches a walrus on September 1, 2013 during his visit at an oceanarium on Russky (Russian) island near the city of Vladivostok. (Photo credit should read ALEXEI NIKOLSKY/AFP/Getty Images)
7.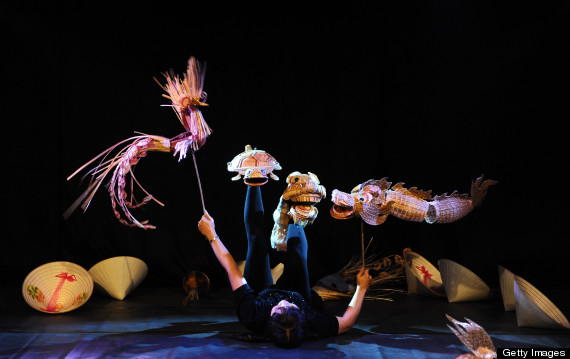 Nguyen Ho Thuy Tien of Vietnam Thank Long Water Puppet Theatre performs a solo show called 'Vietnam in Puppets' as part of the World Puppet Carnival at National Museum on September 4, 2013 in Jakarta, Indonesia. (Photo by Robertus Pudyanto/Getty Images)
8.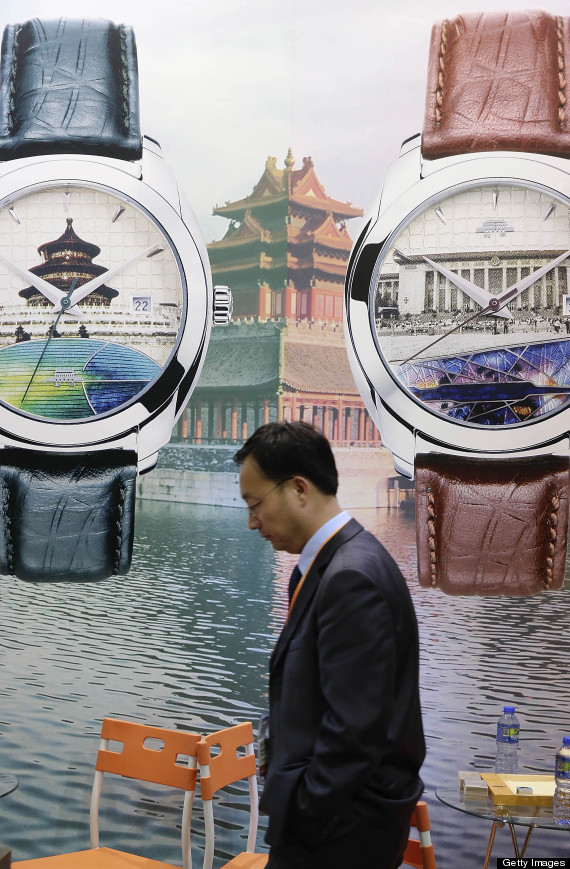 A man walks through the Beijing Watch Factory Co Limited stand at the Hong Kong Watch And Clock Fair on September 4, 2013 in Hong Kong. (Photo by Jessica Hromas/Getty Images)
9.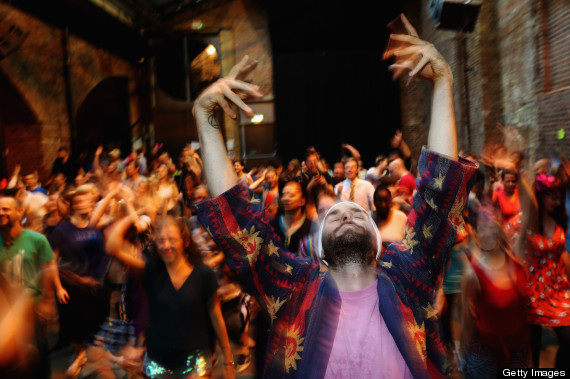 Early risers take part in a Morning Glory 'Rave Your Way Into The Day!' morning dance experience at Village Underground on September 4, 2013 in Shoreditch, London, England. (Photo by Dan Kitwood/Getty Images)
10. In this photo provided by the Florida Keys News Bureau, Diana Nyad, positioned about two miles off Key West, Fla., Monday, Sept. 2, 2013, is escorted by kayakers as she swims towards the completion of her approximately 110-mile trek from Cuba to the Florida Keys. (AP Photo/Florida Keys News Bureau, Andy Newman)
REAL LIFE. REAL NEWS. REAL VOICES.
Help us tell more of the stories that matter from voices that too often remain unheard.