Every week, we bring you some of the most fascinating photos from around the world.
This week, we've got an Italian housing riot, Indian elephants, and Sao Paulo fashion models.
1.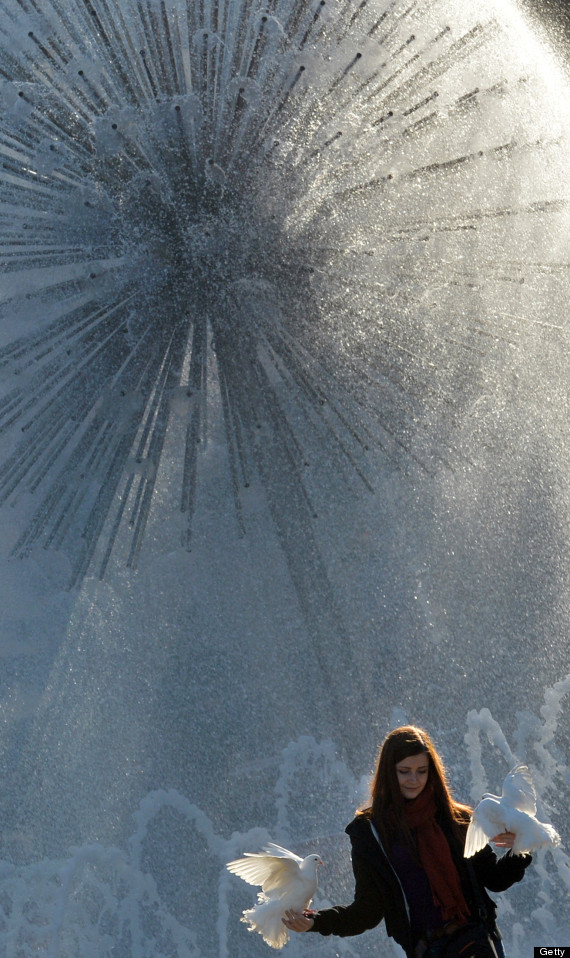 A girl holds pigeons as she refresh herself at fountain during a warm autumn day in the Ukrainian capital of Kiev on 29 October, 2013. (SERGEI SUPINSKY/AFP/Getty Images)
2.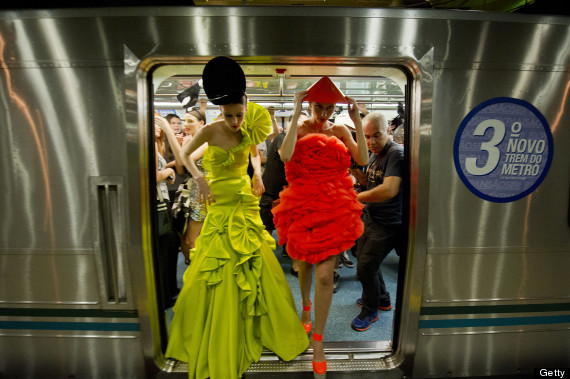 Models are seen in Sao Paulo's subway on the eve of the 2013 Winter Sao Paulo Fashion Week, the most important fashion event in Latin America on October 27, 2013. (NELSON ALMEIDA/AFP/Getty Images)
3.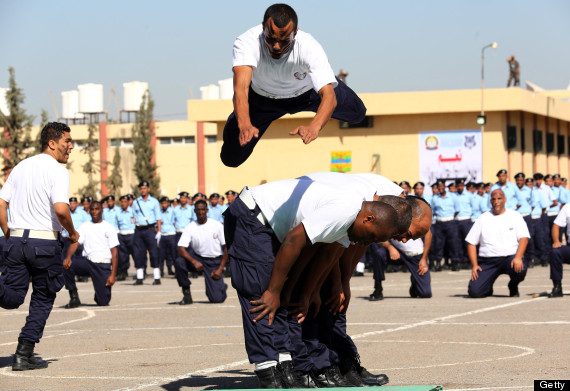 Newly graduated Libyan police officers show their skills during their graduation ceremony in Tripoli on October 31, 2013. (MAHMUD TURKIA/AFP/Getty Images)
4.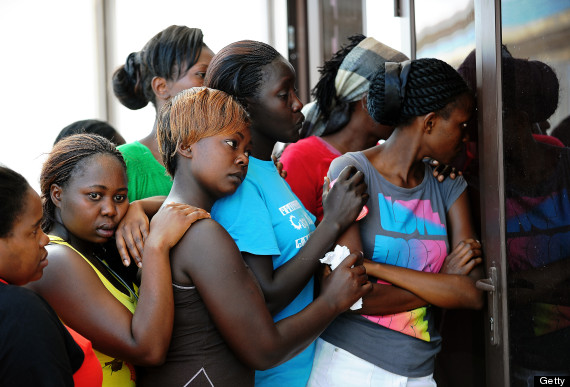 Mourners gather after a train rammed into a public service bus in Nairobi October 30, 2013. The accident happened at a crossing point killing at least 12 passengers in the bus. (John Muchucha/AFP/Getty Images)
5.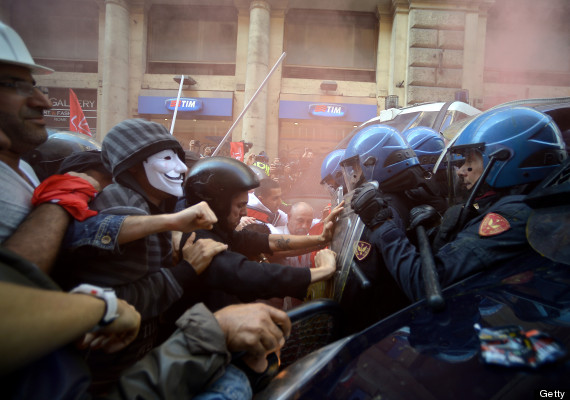 Protesters clash with anti riot-police during a demonstration to ask for affordable housings and against government's austerity measures on October 31, 2013 in downtown Rome. (FILIPPO MONTEFORTE/AFP/Getty Images)
6.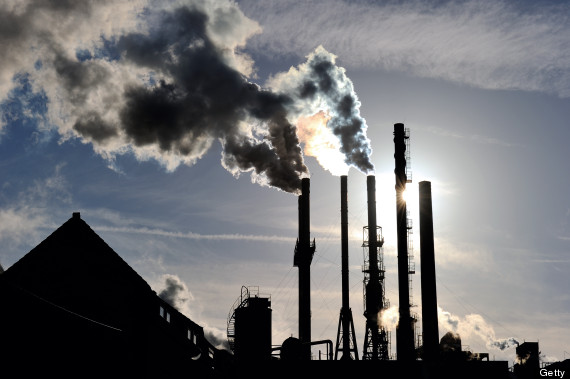 A photo taken on October 31, 2013 in Haubourdin, northern France shows smoke from a factory. (PHILIPPE HUGUEN/AFP/Getty Images)
7.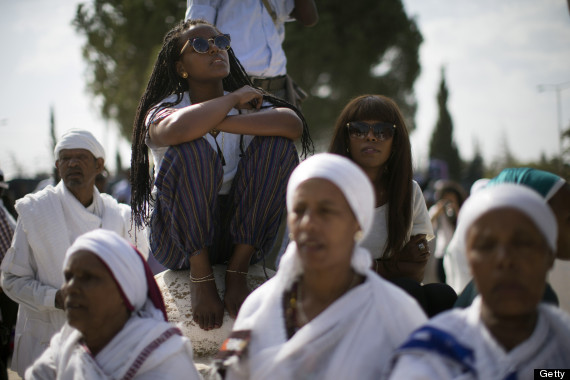 Ethiopian Jews take part in the celebrations of the Sigd Festival on October 31, 2013 in Jerusalem, Israel. According to Jewish Ethiopian tradition, the Sigd holiday is celebrated annually, marking the biblical union of the Jewish people and God. (Photo by Uriel Sinai/Getty Images)
8.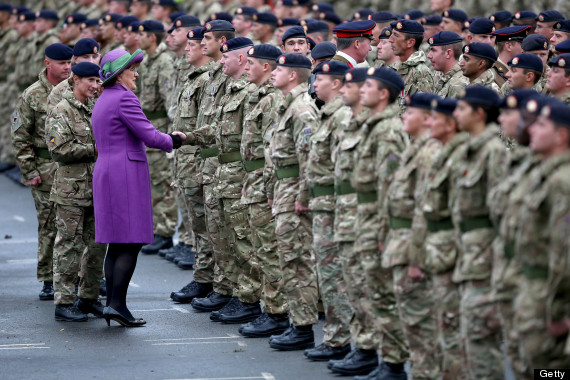 Soldiers from 9 Theatre Logistic Regiment, The Royal Logistic Corps (9 TLR), wait to be presented medals from the Lord-Lieutenant of Wiltshire, Mrs Sarah Troughton, as they hold an operational medal parade to mark their return from Afghanistan on October 31, 2013 in Malmesbury, England. (Photo by Matt Cardy/Getty Images)
9.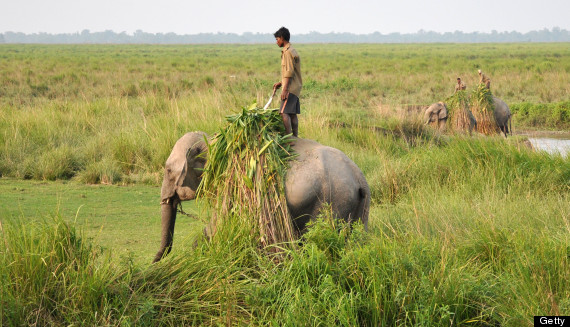 Indian mahouts transport grass on elephants at the Kaziranga National Park, about 250 kms from Guwahati on October 31, 2013. (STR/AFP/Getty Images)
10.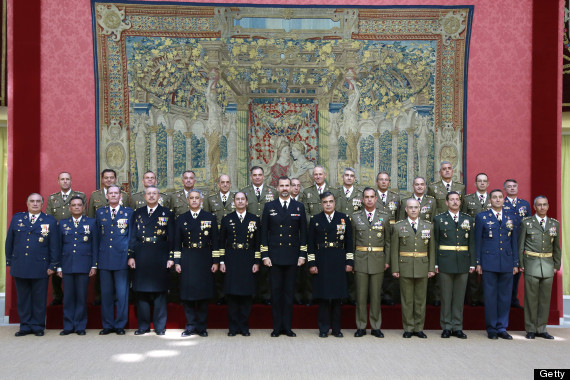 Prince Felipe of Spain (C) attends audiences at El Pardo Palace on October 31, 2013 in Madrid, Spain. (Photo by Europa Press/Europa Press via Getty Images)
REAL LIFE. REAL NEWS. REAL VOICES.
Help us tell more of the stories that matter from voices that too often remain unheard.