Welcome to "Moving Image," our roundup of the best photos from around the world this week.
The following images tell the story of the past seven days' most compelling events, capturing happenstance moments and monumental occurrences all over the globe.
Our picks for this week are:
1. This sulfur miner in Indonesia.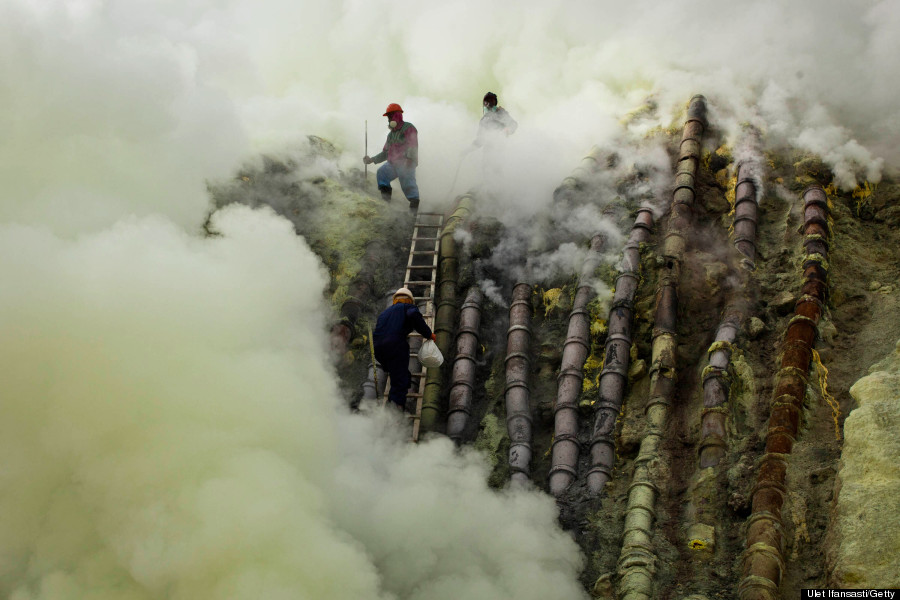 A sulfur miner carries a goats head in a white bag as he climbs to bury the head in the crater as part of an annual offering ceremony on the Ijen Volcano on December 17, 2013 in Yogyakarta, Indonesia. The ritual is performed by the sulfur miners of Mount Ijen who slaughter a goat and then bury the head in the crater of mount Ijenn. The sacrifice is performed to ward off potential disasters for the next year. (Ulet Ifansasti/Getty)
2. This stunning monument in South Africa.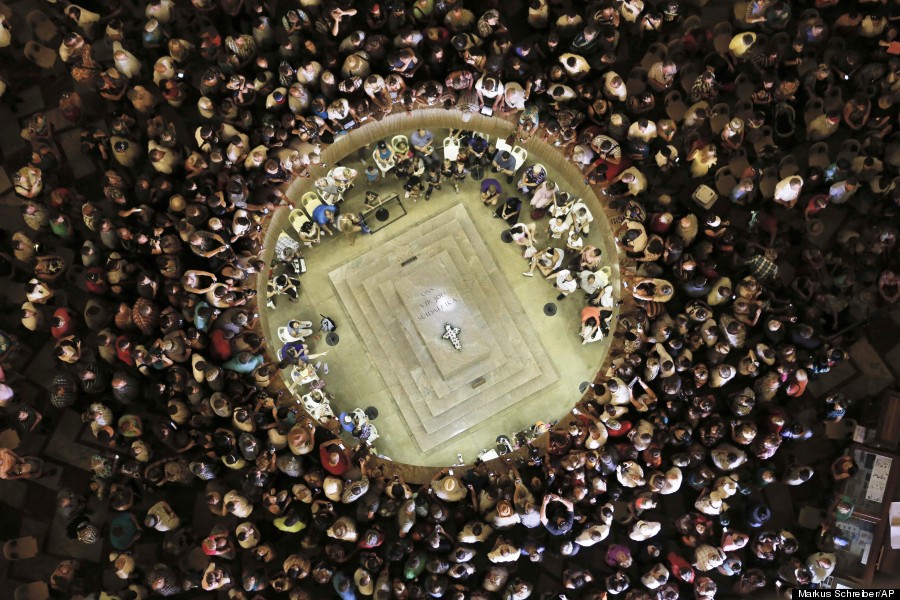 Visitors to the Voortrekker Monument watch as a ray of sunlight shines on the unmarked tomb in the basement of the monument during Day of Reconciliation celebrations in Pretoria, Monday, Dec. 16, 2013. (Markus Schreiber/AP)
3. These whirling dervishes in Turkey.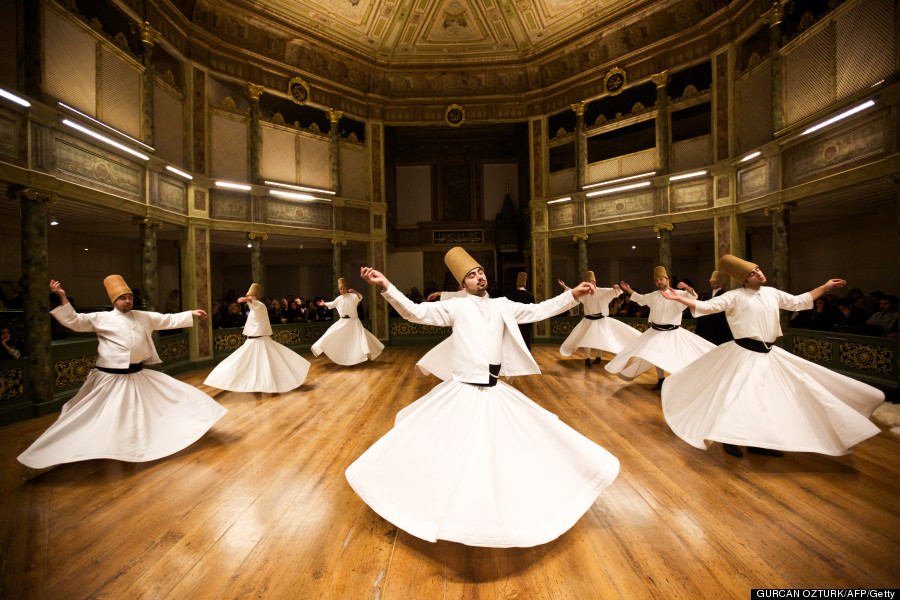 Whirling dervishes perform at the Galata Mevlevihane (The Lodge of the Dervishes) in Istanbul on December 18, 2013. The dervishes are followers of Sufism, a mystical form of Islam that preaches tolerance and a search for understanding. (GURCAN OZTURK/AFP/Getty)
4. This icy stadium in Cleveland, Ohio.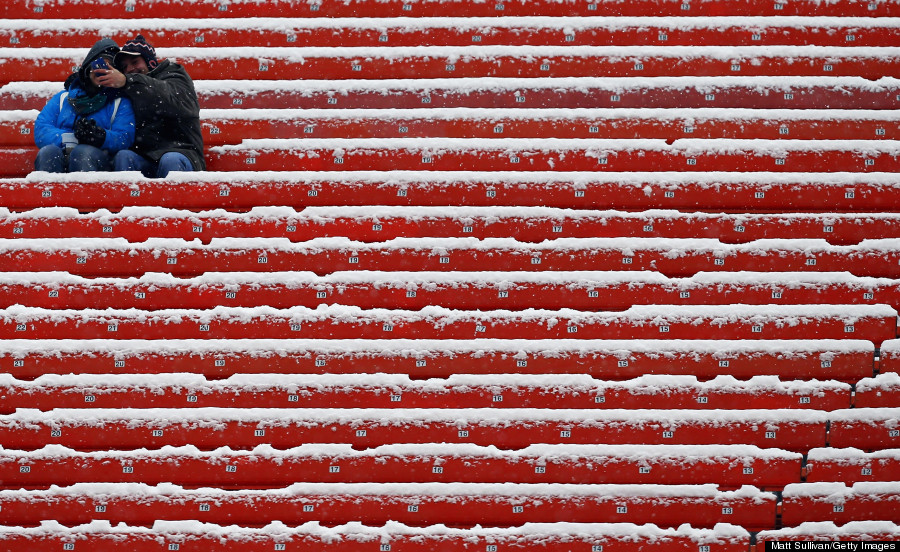 Fans take a picture at FirstEnergy Stadium before the Cleveland Browns host the Chicago Bears on December 15, 2013 in Cleveland, Ohio. (Matt Sullivan/Getty Images)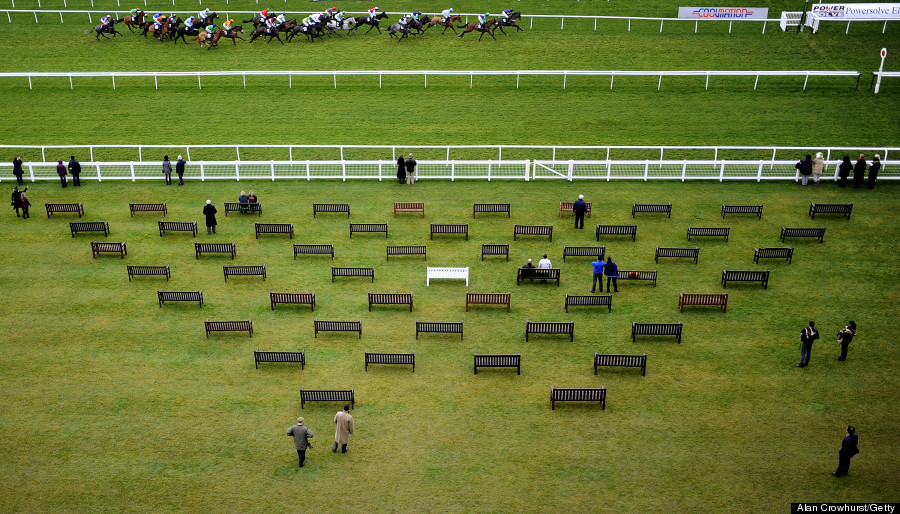 Racegoers look on as the runners pass the grandstands in The Tony Jones 60th Birthday Bash Maiden Hurdle Race at Newbury racecourse on December 18, 2013 in Newbury, England. (Alan Crowhurst/Getty)
6. This speed skater in Sweden.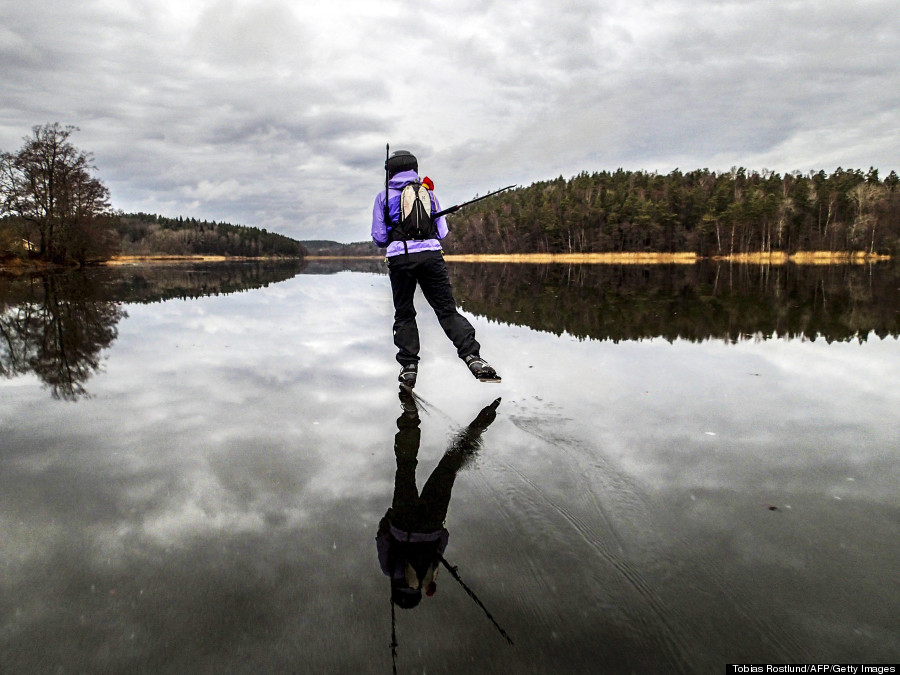 A long skater speeds away on the rain-wet ice on lake Orlangen, South of Stockholm on December 15, 2013. Meteorologists forecast temperatures around five degrees for southern Sweden. (Tobias Rostlund/AFP/Getty Images)
7. This raging fire in China.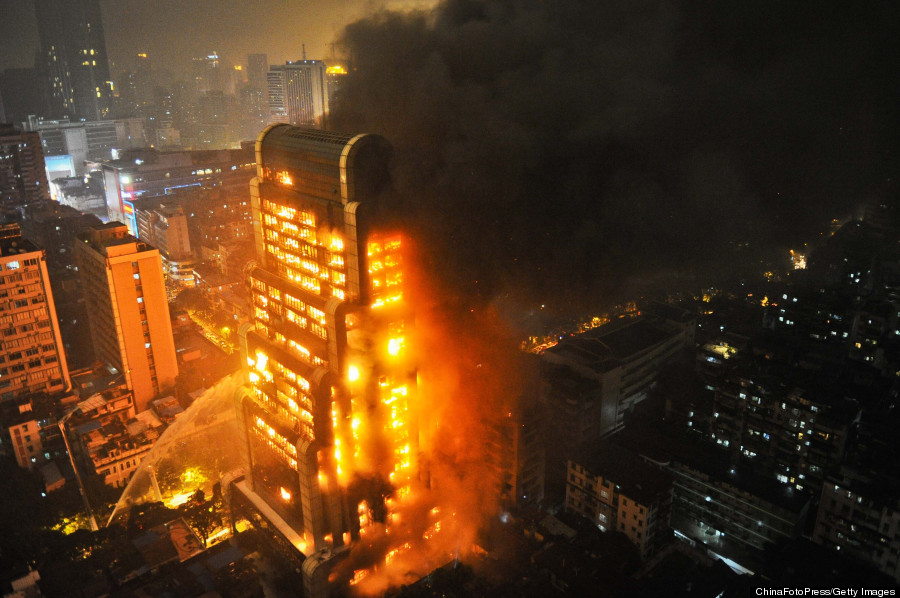 Smoke rises from the burning Jianye building on December 15, 2013 in Guangzhou, China. A fire broke out in the unfinished Jianye Building at about 7 p.m. on Sunday with around 380 firemen attending the blaze, authorities have yet to say whether there are any casualties. (ChinaFotoPress/Getty Images)
8. These laborers in Myanmar.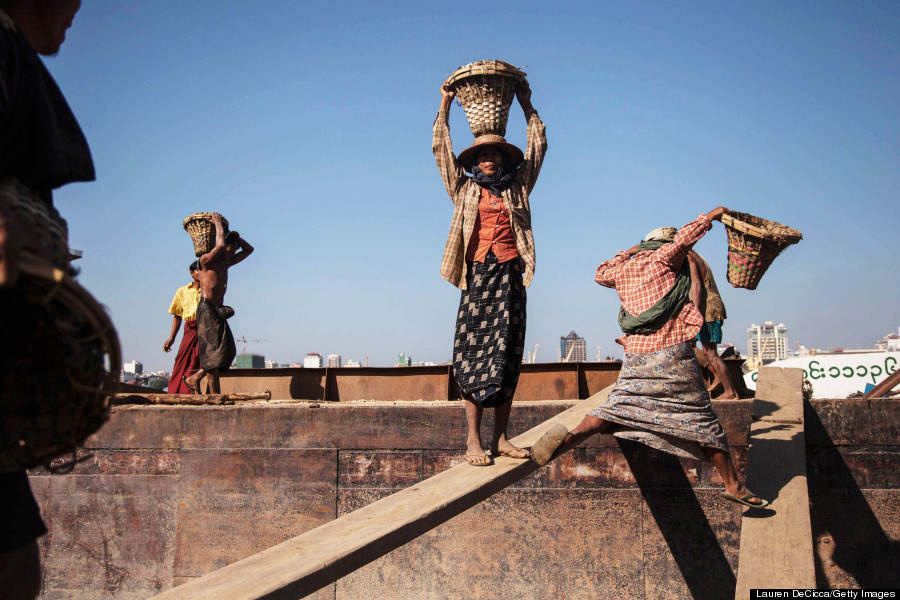 Women carry buckets of gravel on the banks of the Irrawaddy River next to the oil recycling company on December 16, 2013 in Yangon, Myanmar. Gravel laborers play a major role in the current development of Burma. The gravel is used for many foundations of the large corporations being built in Yangon and throughout the country. (Lauren DeCicca/Getty Images)
9. These rowers in New Zealand.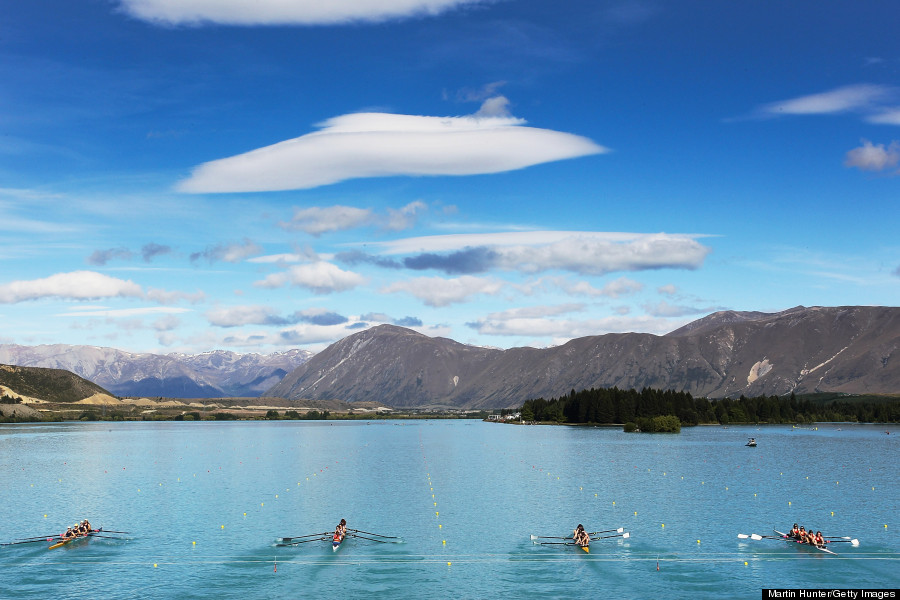 General view of the Girls Coxless Fours during the 2013 Meridian Otago Rowing Championships at Lake Ruataniwha on December 14, 2013 in Central Otago, New Zealand. (Martin Hunter/Getty Images)
10. This girl receiving a vaccination in Yemen.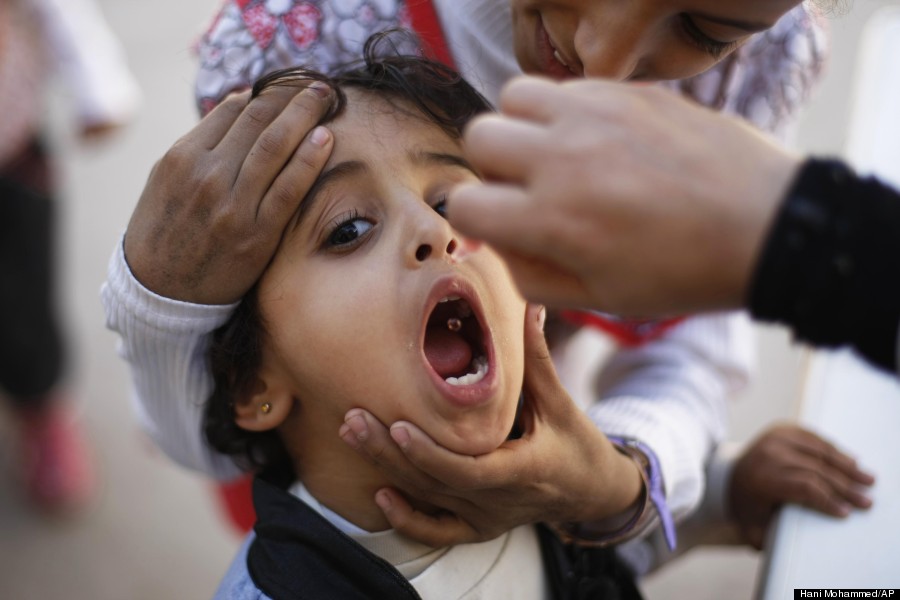 A Yemeni girl receives a polio vaccination during a polio immunization campaign at a health center in Sanaa, Yemen, Monday, Dec. 16, 2013. A three day anti-Polio immunization campaign to vaccinate more than four million children under five years old against polio began on Monday. (Hani Mohammed/AP)
11. These migrant workers in Israel.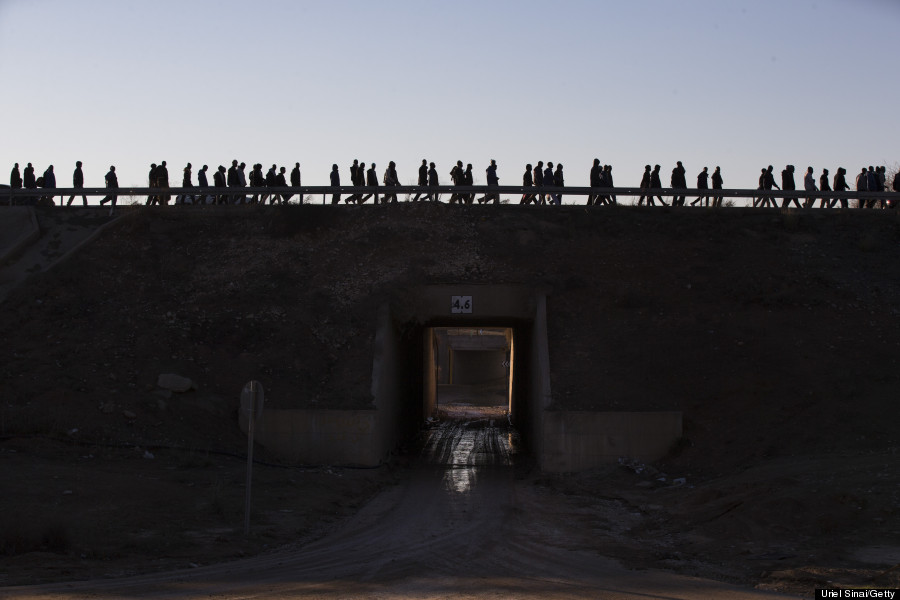 African migrants walk on a highway as they make their way to Jerusalem in protest after abandoning a detention facility in the southern Israeli desert on December 16, 2013 near Beer Sheva, Israel. (Uriel Sinai/Getty)
12. This goalkeeper in Switzerland.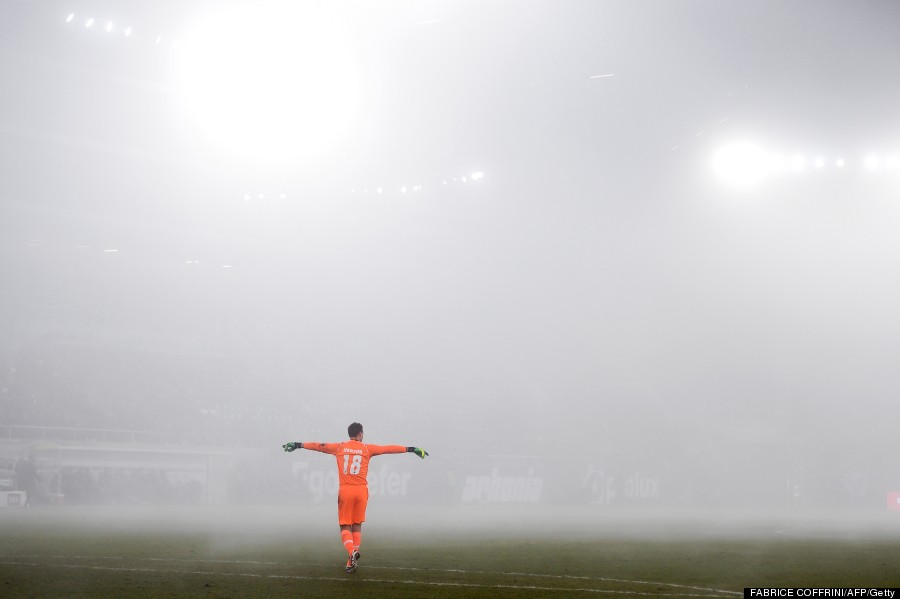 St Gallen's goalkeeper Marcel Herzog gestures during the Europa League Group A football match between FC St Gallen and Swansea City on December 12, 2013 at the AFG Arena in St Gallen. Swansea lost 1-0. (FABRICECOFFRINI/AFP/Getty)
13. This potter in Afghanistan.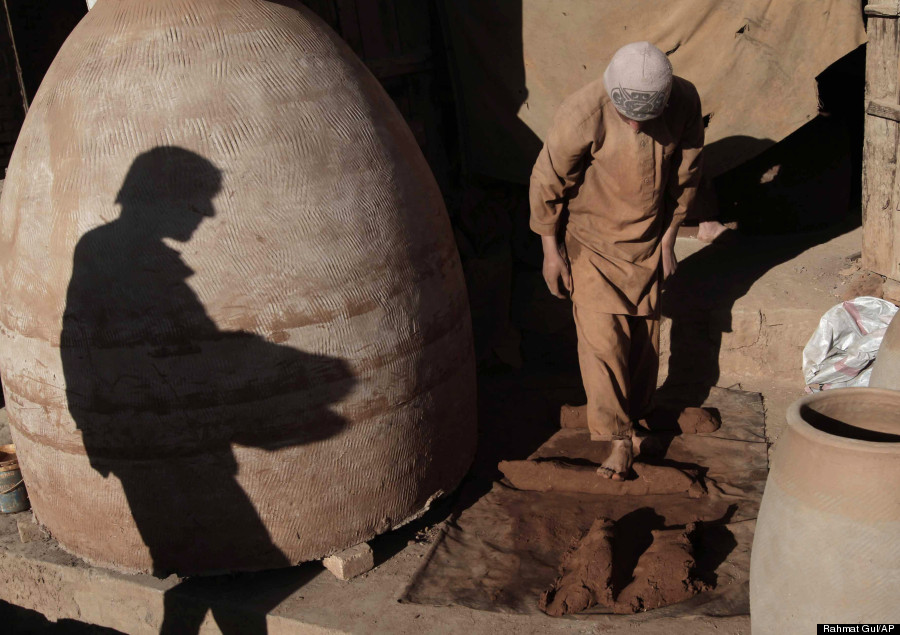 An Afghan potter works on his pottery at his shop in Kabul, Afghanistan, Thursday, Dec. 19, 2013. The potter make sabout 800 Afghani ($14.3) per day. (Rahmat Gul/AP)
14. This pole vaulter in Myanmar.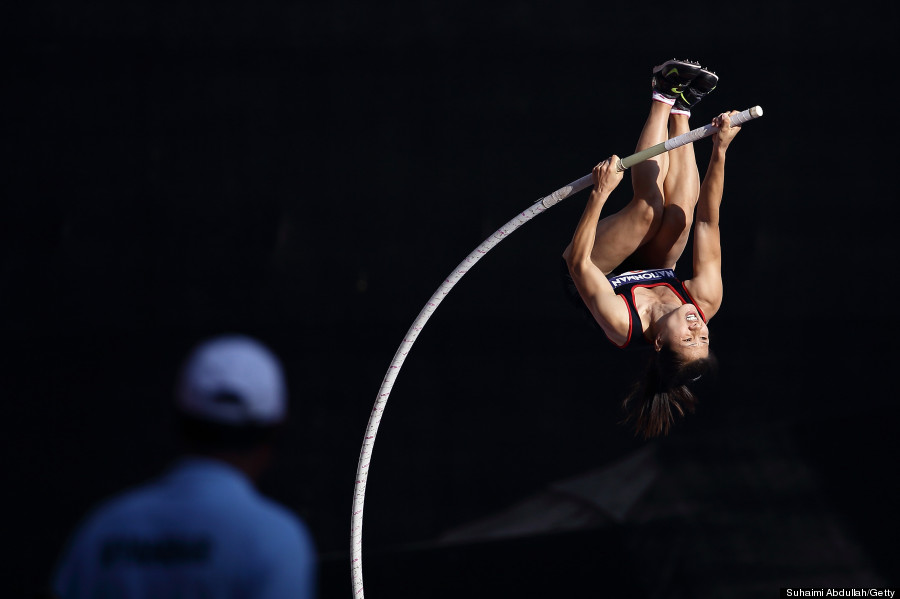 Thi Phuong Le of Vietnam competes in the women's pole vault final during the 2013 Southeast Asian Games at Wunna Theikdi Stadium on December 15, 2013 in Nay Pyi Taw, Myanmar. (Suhaimi Abdullah/Getty)
15.This militiaman in the Central African Republic.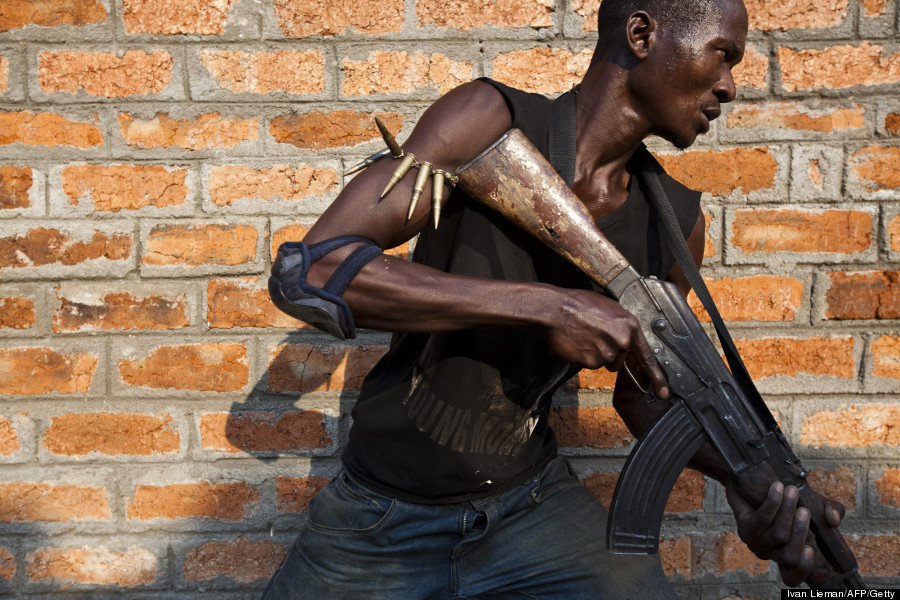 An anti-balaka militiaman, who was a former member of the Central African Armed Forces (FACA), takes part in a training session on the outskirts of Bangui on December 17, 2013. France today said other European nations would send troops to the Central African Republic to prop up a military force on the ground attempting to disarm militias dispensing deadly violence. (Ivan Lieman/AFP/Getty)
16. These protesters in Ukraine.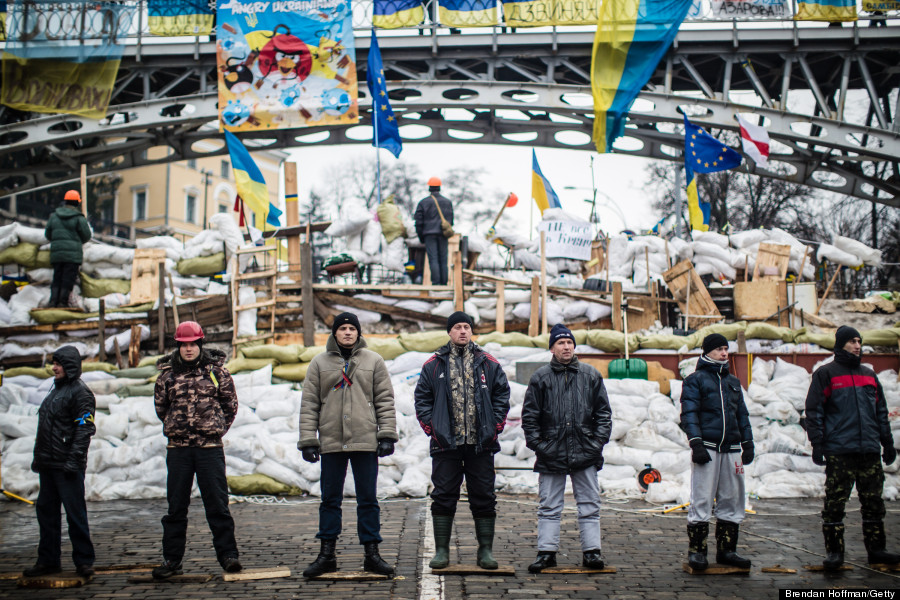 Anti-government protesters guard a barricade designed to keep police from evicting them from Independence Square on December 13, 2013 in Kiev, Ukraine. ( Brendan Hoffman/Getty)
This story appears in Issue 80 of our weekly iPad magazine, Huffington, in the iTunes App store, available Friday, Dec. 20.